A trip to Transylvania: Intriguing places of Romania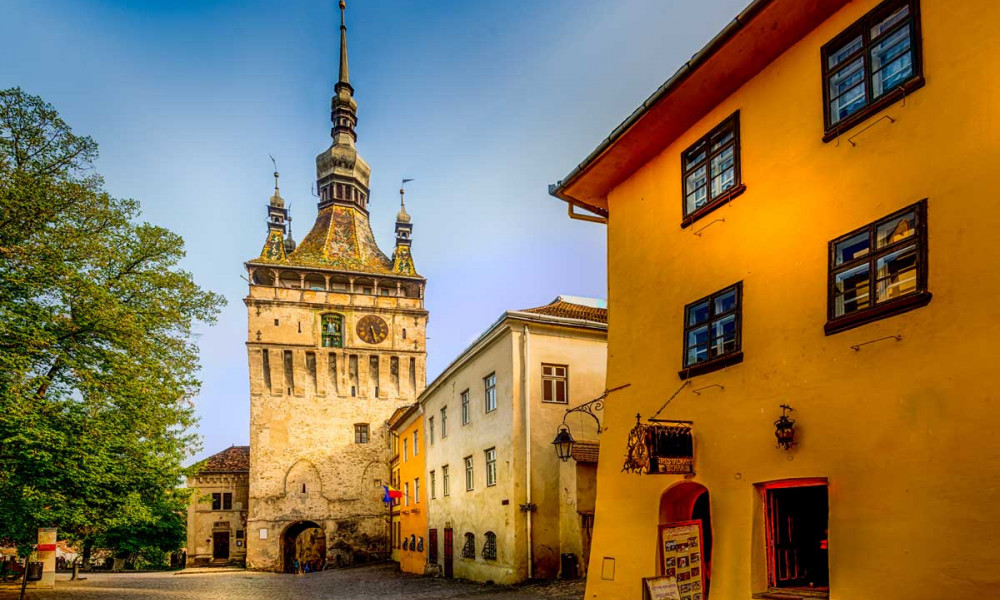 A visit to picturesque Transylvania is akin to mystic extravaganza that takes place in reality. But laymen rarely know for sure what to visit in Romania aside from the famous Bran Castle, residence of Count Dracula. OUTLOOK solves the problem and offers an opportunity to personally choose an exciting route – its history may not just surprise but also stir your blood.
For your attention here come TOP-5 most amazing and mysterious places in Romania that you must see with your own eyes.
Black Church, Brașov
Being one of Transylvania's major landmarks and considered a true giant of the country, the construction harbors history of seven centuries and makes every visitor feel breath of those times. Initially the church was named after Saint Mary and it acquired its current title during Great Turkish War when its major part collapsed under merciless attacks of Austrian troops. After living through numerous reconstructions and having combined trends of various architecture styles over years, nowadays the erection features a synthesis of gothic and baroque motives. While being a true treasure for aesthetic gourmands, the temple curdles blood with events that took place there. The word is that when it was under construction a German boy was bugging workmen and kept repeating that one of the walls of the future building was inclined. Unable to handle incessant reproaches, one of the builders decided to throw the child off a tower and later, to cover the tracks of the deed, immured the breathless body into the wall. Who knows, may be, the spirit of the boy still wanders corridors of the construction seeking either peace or revenge?...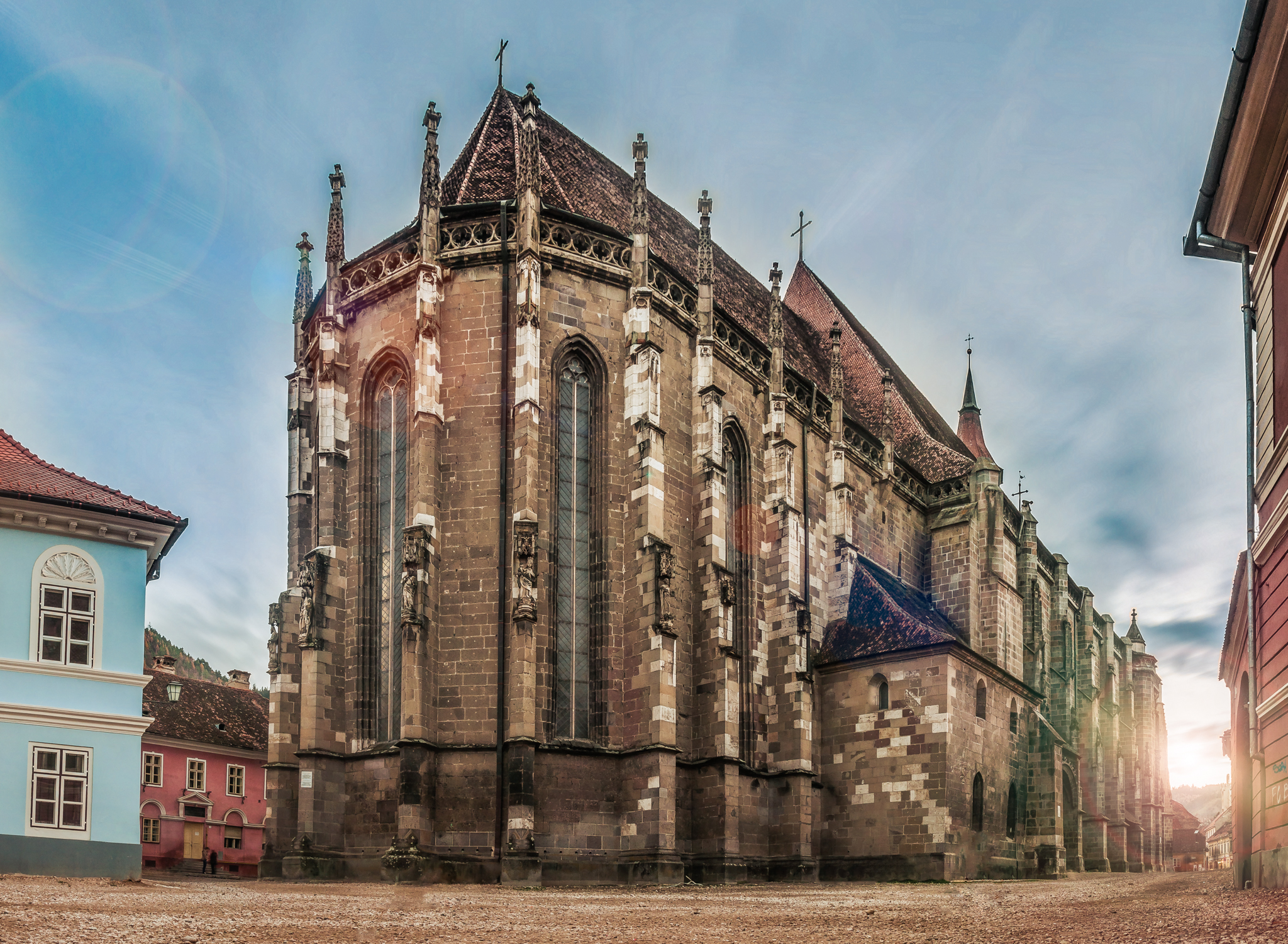 Photo archdesignfoto.com
Bridge of Lies, Sibiu
If you, like baron Munchausen, tend to embellish ambient reality, you should not go to the Bridge of Lies situated in Sibiu. Local legend has it that any lie can turn out a disaster for a traveler and a bridge will collapse under magic impact of untruth. The place used to be a retreat for impostors who would conclude dubious deals at nights – all that induced the name that has been preserved for 150 years.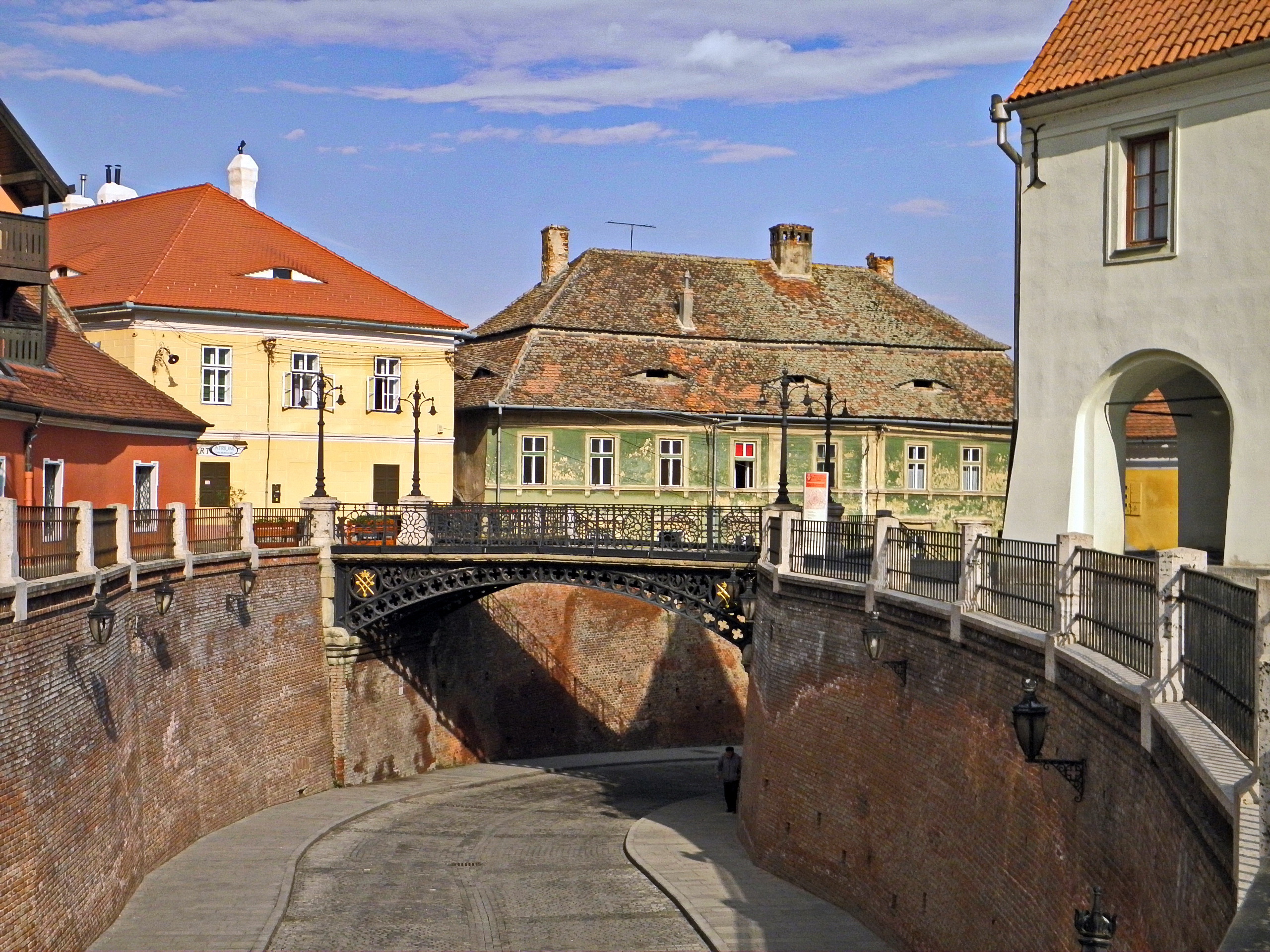 Photo files.wordpress.com
See also: Departure: Brașov
Peleș Castle
The castle fascinates the eye with its exquisite exterior. Located not far from cities of Sinaia and Brașov, it glorifies the name of local Peleș River and is rightfully considered a Pearl of the Carpathians. The construction does not hide a scary mystery in its grandeur, nor is it doomed due to ancient curses but it still evokes fabulous interest. The castle fits in fascinating image of the locality. It was there where in 1883 a power plant emerged to provide a palace of this kind with light for the first time and to give monarchs an opportunity to become first possessors of own elevator and cinema – and this only enhanced magnetism of the spot. Today it is one of Romania's major landmarks. Every willing one can take a plunge into the atmosphere of royal luxury and enjoy refined apartments and interiors for merely 20 lei (5$).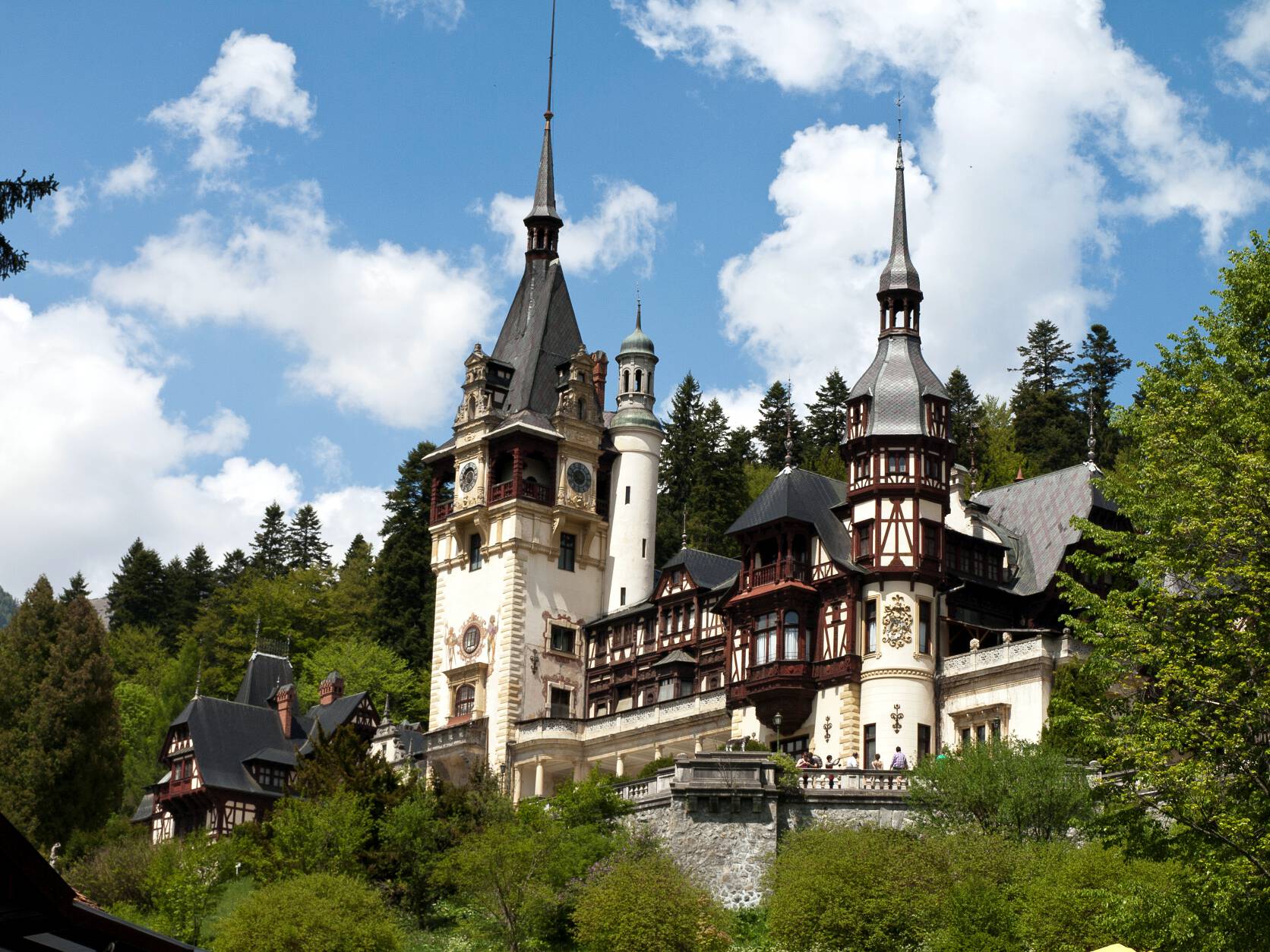 Photo win-tour.com
Dracula House, Sighişoara
Everyone has, probably, heard of Barn Castle, a place where Vlad Țepeș III a prototype of the famous Dracula, only spent one night to throw luster on the location for centuries. Magnetism of the spot has substantial grounds beneath it because according to the legend it was there where a woman gave the world the Lord of the Dark. Nowadays mystic spirit of the dweller isn't so acutely sensed. On the first floor a restaurant is situated where one can explore local cuisine and on the second floor there is a small weapons museum. However uniqueness of the spot is that it is there where the world's only fresco of Dracula is situated; it was made when he was still alive consequently it resembles the Count's real appearance best. All wrapped in mystery, Dracula House attracts endless amount of visitors with its puzzles. Do you venture sensing indescribable energy of the place that lures people's hearts from all over the globe?
Salt Mine, Praid (cover photo)
Those who love subterranean kingdoms will be impressed with the scale of Praid's salt mine. Upon covering 120 meters depthward you will be illuminated with fascinating glitter of the rocks and will take a lungful of local curative air. Thousand years of the mine's existence turned it into a recreational facility that not only offers its guests amazing sightseeing tours but also medicates away respiratory diseases. And even if you don't need salt treatment, you shouldn't deny yourself a pleasure of visiting the place! Contemplation of localities may become your personal Elysium.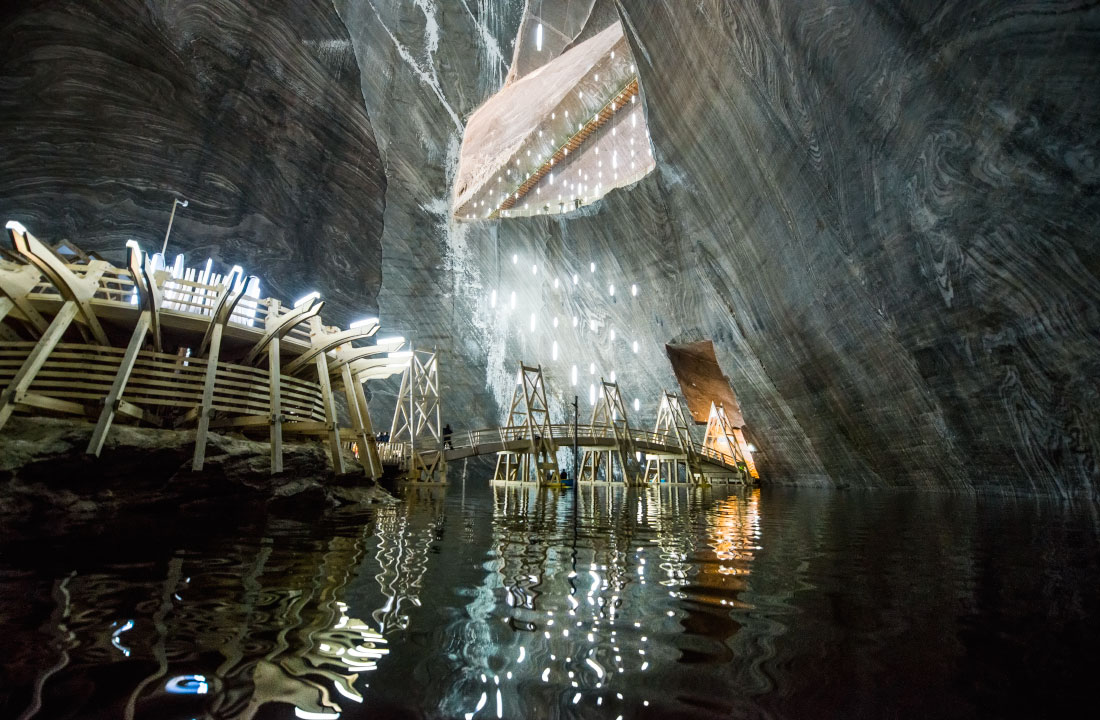 Photo ic.pics.livejournal.com
Cover photo happinesstravelshere.com