Ambassadors Extraordinary and Plenipotentiary of Foreign States Visit Baturyn, Hetmans' Capital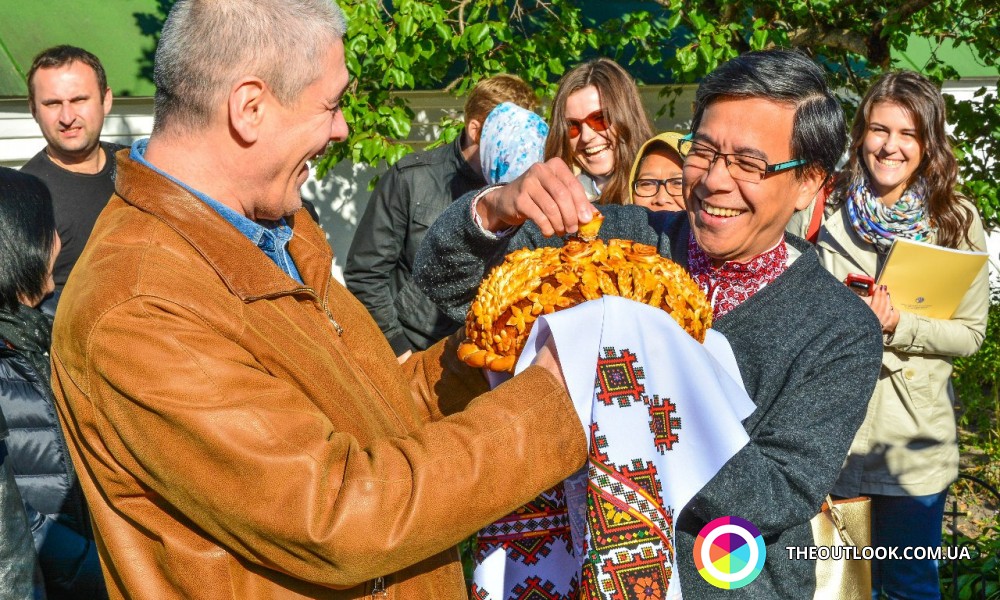 Golden autumn is just the time for short trips around Ukraine. Directorate General for Rendering Services to Diplomatic Missions, that aims at creation of positive image of our states among representatives of foreign states, decided not to let last warm days go amiss and organized a meaningful and interesting tour to Chernihiv region.
Among those who set on a trip to the hetmans' capital of Ukraine were Ambassadors Extraordinary and Plenipotentiary of India, Indonesia, Kuwait, Lebanon, Malaysia, Morocco, Mexico, Portugal, Romania, Tajikistan and Vietnam, representatives of Embassies of Greece, Japan, Lithuania, Moldova and Turkey and international organizations: International Committee of the Red Cross, Representations of International Federation of Red Cross and Red Crescent and OSCE in Ukraine.
Over the course of bus tour to the capital of ancient Kievan Rus representatives of diplomatic corps had a chance to see unique Nativity of the Blessed Virgin Cathedral in Kozelets. Incredible impression from grandeur and inimitable beauty of the cathedral is completed with its internal adornment. Wooden carved altar screen with its author still unknown struck those present most.
After the cathedral, diplomats headed to the palace of the last Hetman of Left-bank Ukraine, Kyrylo Rozumovskiy. Three-storey palace was built in classicism style; its two wings still oversee the park to evoke amazement.
Today Baturyn is a cozy and hospitable place. All participants of the event have acquired new impressions and learned many new things about household of the kozaks; they were astonished by wooden church and enjoyed views from the highest tower of Citadel-Fortress of Baturyn.
In particular, Ambassador Extraordinary and Plenipotentiary of Morocco in Ukraine, Ms. Mina Tunsi said: "What we've seen here today is an extraordinary experience. Everything struck me: cathedral, palace and citadel in Baturyn. Everything was organized in the best possible way. And Ukrainian dishes are very tasty. I'll gladly wait for new trips around Ukraine."
To see how the trip went, please, visit our gallery: