"Every Second Ukrainian Tourist Who Has Visited Israel Goes Back There Again". Ambassador and Tourism Attaché of Israel Meet with Journalists.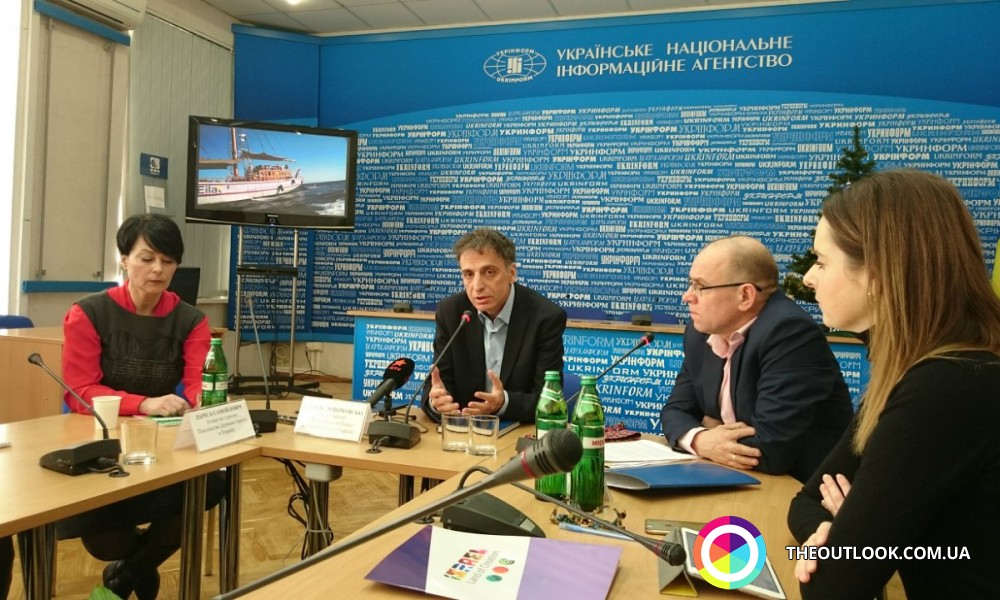 Ambassador Extraordinary and Plenipotentiary of Israel to Ukraine Eliav Belotserkovsky took part in a press conference "Diplomats without Ties" orchestrated by Ukrinform News Agency. OUTLOOK attended the event and talked to the head of the diplomatic mission.
The meeting began with an old tradition of taking off a tie for it to join collection of ties of previous guests. The Ambassador said that the tie was a purchase he had made in India. It had chili peppers depicted on it. According to him, this spice adds interesting sensations to life. Upon handing the accessory over, he wished Ukrinform to have a "spice" of their own.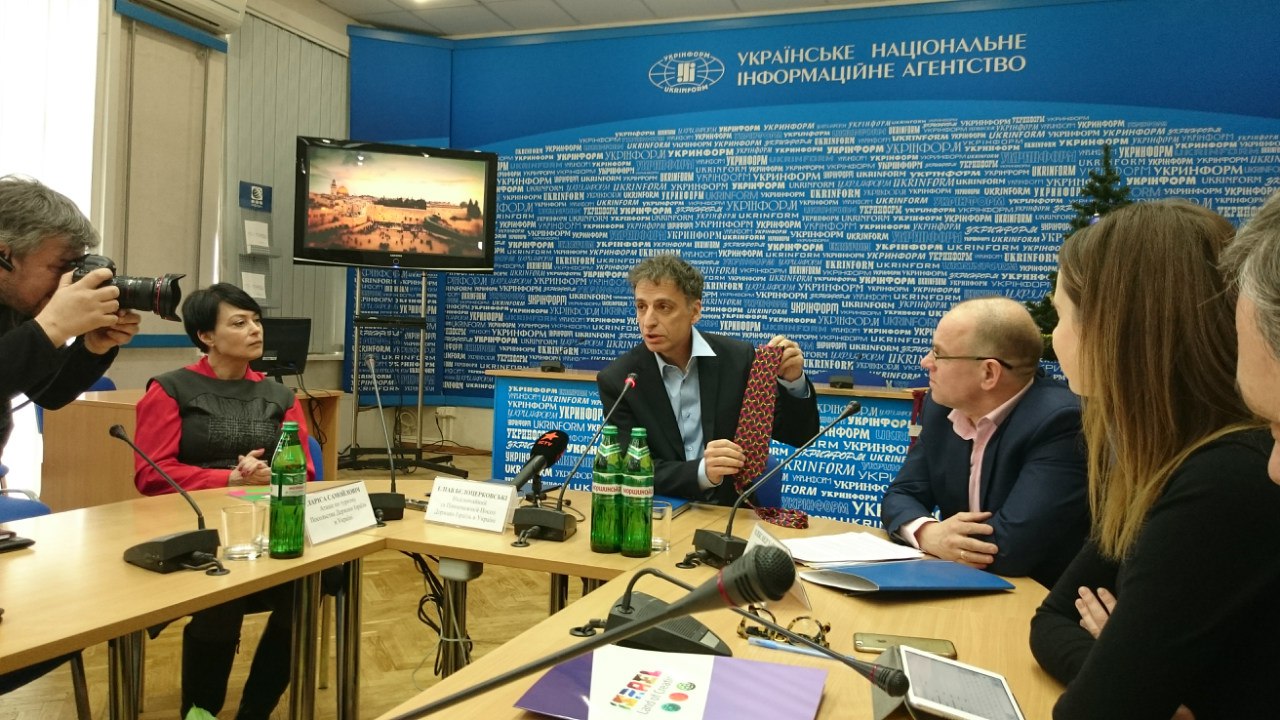 In the course of the meeting Mr. Belotserkovsky answered journalists' questions on political and economic relations of Ukraine and Israel. Issues of trade and military situation in the country as well as prospects of its development were also touched upon.
Mr. Ambassador called the matter of creating a free trade zone between Ukraine and Israel one of the most important ones. "We've launched second round of negotiations in the sphere, first one took place two years ago but was put on hold due to a complicated situation in your country. Now we start to work more actively and we hope to be able to sign a Free Trade Zone Agreement by the end of this year", he said.
In his speech Mr. Ambassador specified that friendship between our countries is also supported by the fact that over half a million Ukrainians live in Israel exclusive of those Israelis whose parents were natives of Ukraine.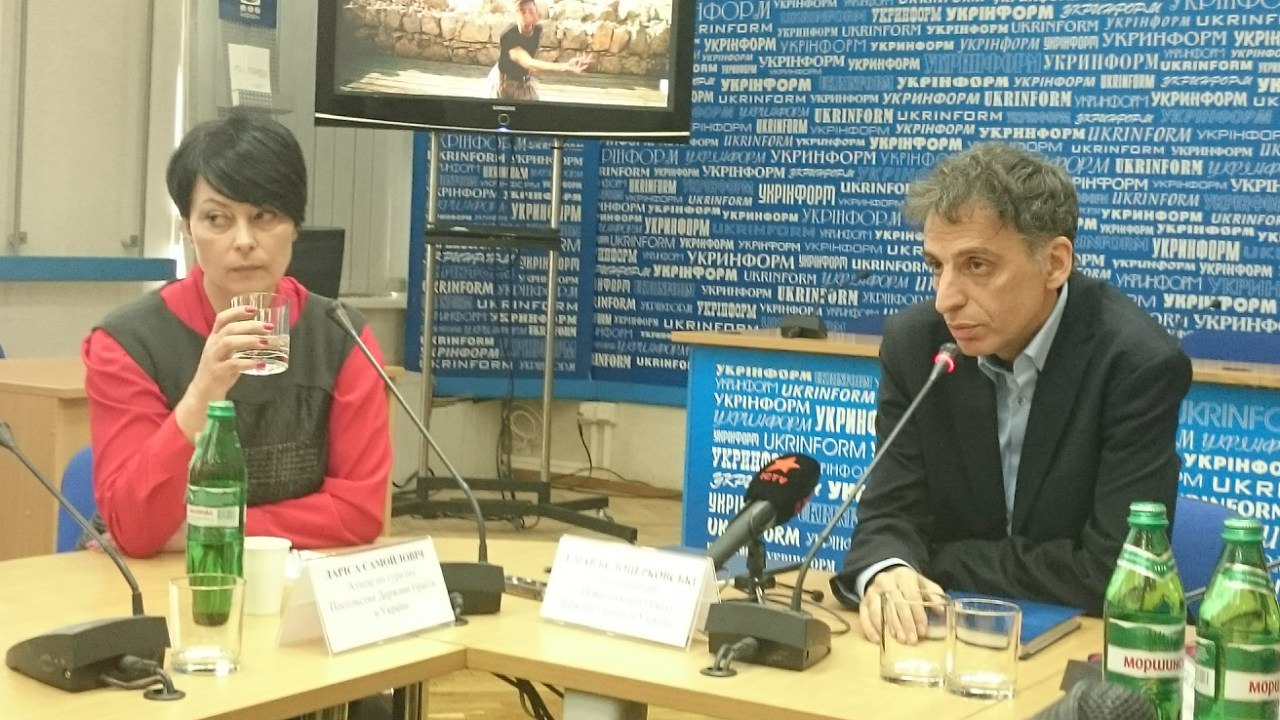 Topic of the meeting smoothly evolved into its touristic part where Larisa Samojlovich, Tourism Attaché of the Embassy of the State of Israel to Ukraine, was the one to answer majority of questions. While responding to the question of Open Skies between Ukraine and Israel, she emphasized that the issue is actively negotiated and there will be a special meeting held in February so it is possible that this year already a respective agreement will be signed. "In this case we'll have a choice of many airlines that will enter Ukraine to lead to healthy competition and decrease in air fare", Samojlovich specified.
Statistically, Ukraine ranks six in the world in amounts of tourists who visit Israel. Over 138 thousand of our fellow countrymen visited Israel in 2015 and likewise over 110 thousands tourists annually come to Ukraine from Israel and this once again proves how open and attractive our two states are.
In his due turn, Mr. Ambassador also added that currently Israel has an Open Skies Agreement with the EU and he sees no difficulties in engaging Ukraine in the regime.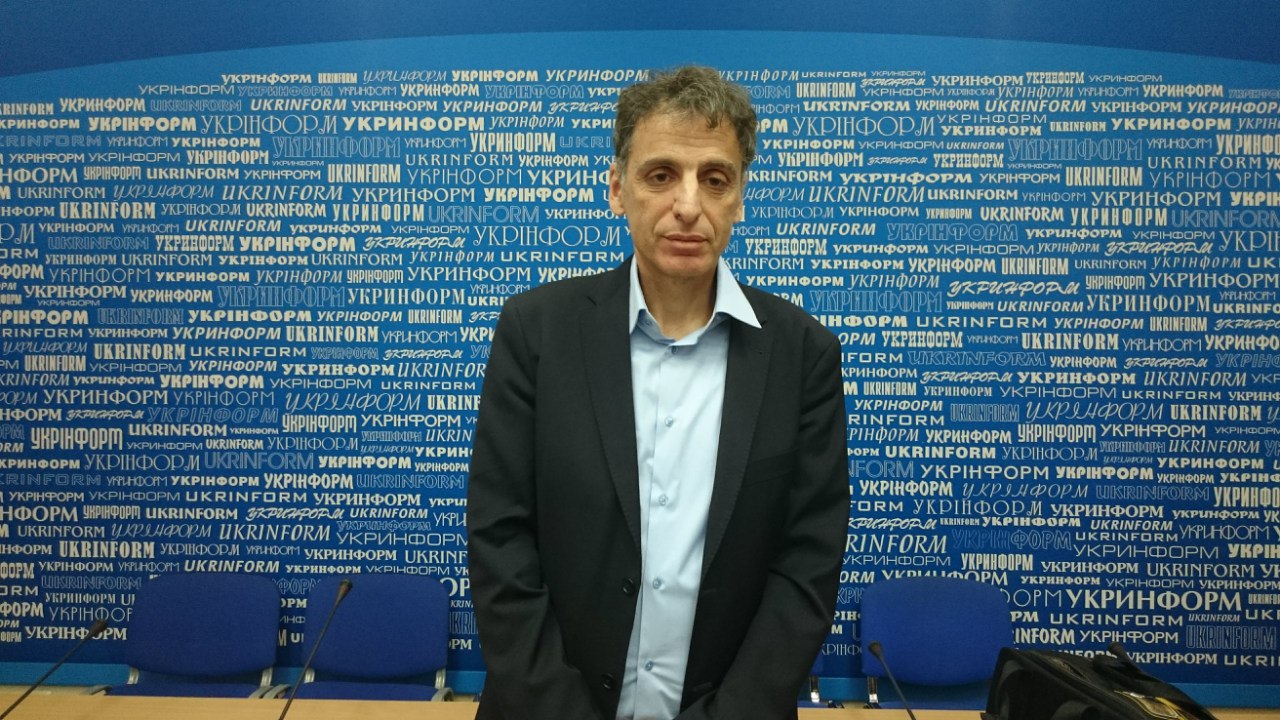 Mr. Belotserkovsky emphasized that for Israel Ministry of Tourism inflow of Ukrainian tourists is very important. "We believe that such an exchange of Ukrainian and Israeli tourists is very positive for the both countries. Therefore we try to bring Israeli journalists to Ukraine to write about local landmarks, we try to reconstruct Jewish holy places in Ukraine and potential in the sphere is really large but it requires investments. We believe that development of the field takes Ukrainian government to accept the sphere of tourism as a priority and actively invest in the sector", he said.
"Israel is an expensive state but it accounts for the country ranking among top-10 best developed states in the world. By the way, despite military conflicts in the country, it is also one of the safest states and tourists rightly have nothing to be afraid of because Israeli army protects tourists just as good as it protects local citizens", Larysa Samojlovich added.
Also, Mr. Belotserkovsky specified that nowadays Israel is doing its best to restore monuments and culture landmarks of Jews in the territory of Ukraine. "This is very beneficiary for your country because this way inflow of tourists significantly increases to positively contribute to the economy of the sate."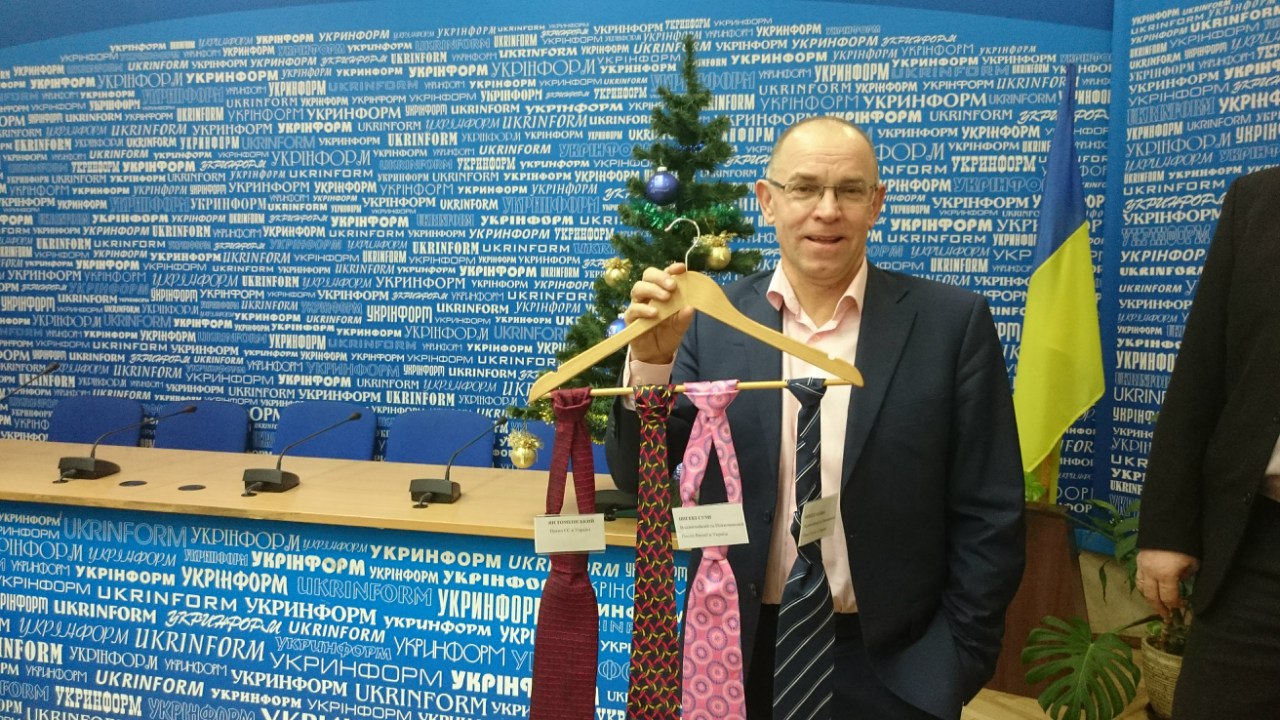 According to Mr. Ambassador, this year Israeli authorities plan new investments infusion into Ukraine. Not only as finances but also in the shape of partnership exchange in spheres of hi-tech and medical institutions.
Answering the question of touristic spots in Israel, Ms. Samojlovich said that every guest of Israel should visit Jerusalem where the Church of the Holy Sepulchre is located alongside the oldest square kilometer of the historic centre with 4 quarters of different states created as late as in 19th century: Muslim, Christian, Jewish and Armenian Quarters. Jerusalem is believed to be the world's most prayerful city where thousands of pilgrims from different countries come.
For a more relaxed rest and acquaintance with the culture of the country, Ms. Attaché recommended going to Tel Aviv. "This is one of the Europe's most developed cities. There one can simply walk along the quay or try club life to one's heart's content and have a cup of odorous coffee in one of numerous restaurants early in the morning. According to inhabitants of the country, Tel Aviv is a city that never sleeps. A non-stop city", Samojlovich said.
If you're up for beach holiday and fun, according to her, you should go to Eilat, most famous sea resort in Israel. Notably, this is Europe's warmest resort in winter. So you can enjoy sea there any time.
"Israel is a very interesting country with rich culture heritage and blistering development of technologies and economy. One can explore it for a very long time therefore we suggest you start right now. Meanwhile Ministry of Economy of the state promises price level reduction by 25% over 5 years to make our country even more attractive for tourists. Every second tourist from Ukraine goes to Israel again to enjoy culture and spiritual recreation. If you haven't been to Israel yet, don't wait to join the ranks of our guests. Welcome!" Ms. Samojlovich summed the meeting up.