More Than a Club – football in Catalan style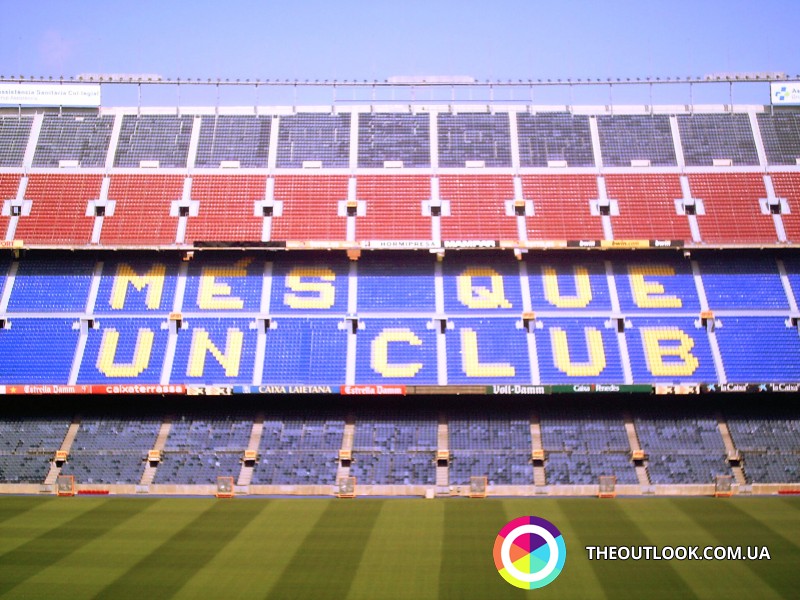 Should one make a historic action sketch for football Barcelona with moments to boast about, the club will have the most reason to overween. OUTLOOK decided to have a deeper look into the history of the team and highlight names of those "guilty" of its almost unprecedented success with a marker. In season 2008/2009 alone it collected all possible major club trophies and every other time the world is watching its confrontation with Real Madrid with exalted awe.
"Barcelona's" father was a Swiss Hans Kamper. He used to work in the capital of Catalonia as an ordinary accountant in a transportation company and he got so assimilated with locals that even became Joan Gamper and… in October, 1899 decided to create a football club. Englishmen Ernest and Arthur Witty can be called stepfathers of the newly emerged "Barça". It is them that the team owes its quite atypical and catchy coloristic to. And the thing is that the brothers, although born in Barcelona, got education in the Foggy Albion in Merchant Taylors' School (Hertfordshire). Colors of the institution – scarlet and blue – later became the colors of the club.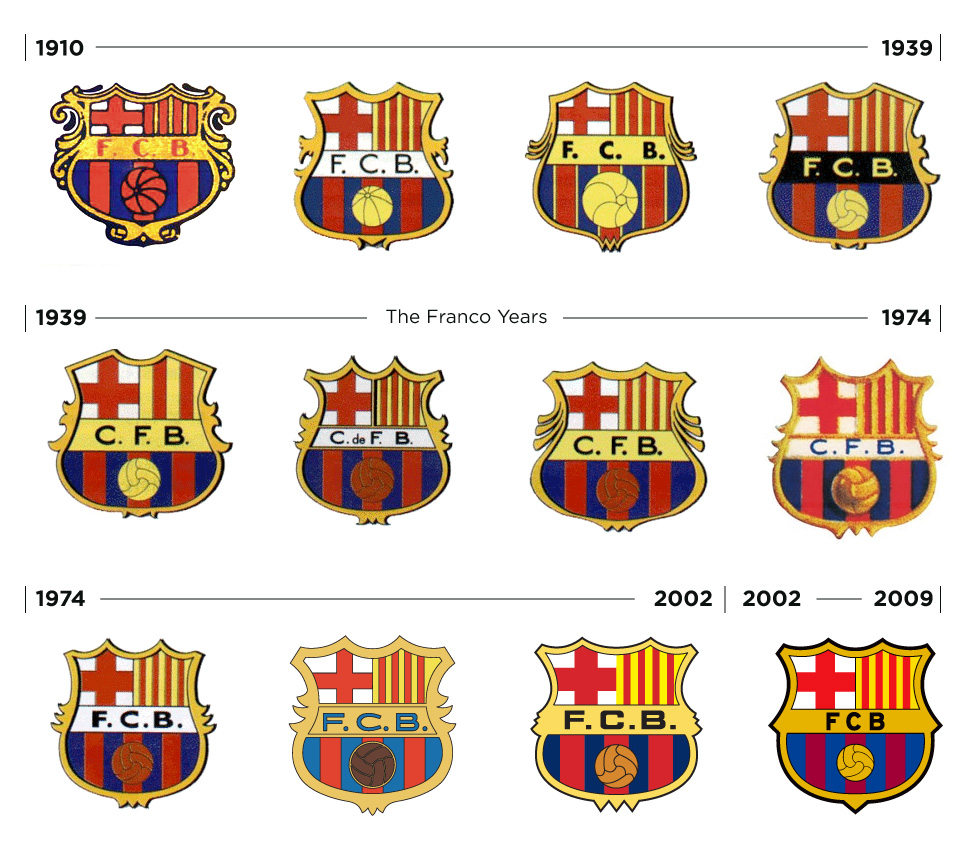 Thus, under moderate English "bicolor", Barcelona together with Real Madrid and Athletic Bilbao stood at the origins of Spanish championship. With increasing skills of the club, number of its admirers, who were coming to watch "their guys" playing at Camp de la Indústria, was growing, too. In the last row of the sports facility viewers were sitting the way their posteriors were hanging down and were perfectly visible from the street. This is why the club's fans and later its players as well, got tagged with a nickname "culés" that translates as "butts".
Ironically, backsides of supporters were far easier distinguishable than the club's own actions: for a long time it stayed in the shadow of Real. True, the Catalans managed winning domestic championship yet main club trophies remained unattainable for them. Taking into account that Real was ravenously carving out cups one after another, the situation seemed hopeless.
However, this was only up to a certain time – soon fortune ceased turning its notorious "culés" to the Catalans. The first European competition conquered by the team was Inter-Cities Fairs Cup, analogue of current Europa League. It was procured in 1958 on arrival of the legendary coach Helenio Herrera. A native of Buenos Aires was even named "Savior" for he interrupted supremacy of the Madrilenians. The instructor was the first to insist on relying on own trainees when choosing a first team. Nowadays Catalan football academy is the most impressive supplier of gifted young people. He was also called the Wizard because he was giving the players herbal tea to drink that was supposed to improve their physical shape; and they sincerely believed they were taking magic potion. However, Herrrera's relations with the first star of Barcelona, Ladislao Kubala, didn't work out. The coach was accusing a naturalized Hungarian in lack of discipline, alcohol abuse and condemned him to "warming the bench". And this given that he still believed Kubala to be the most gifted football player he ever had to work with. Then again, despite remarkable progress, Savior failed to achieve his main goal – victory in European Cup – so he was asked to leave the club.
As much an iconic figure for Barça turned out to be a Dutchman Johan Cruyff. He transferred to the club in 1973 from his native Ajax, already being a star. At that point the sportsman had a collection of two Golden Balls and three European Cups. As a part of "blaugranas" he won the championship of the country, the Cup of Spain and was chosen as Europe's beat player for the third time. Still, major success in "Barcelona" was expecting Johan in the position of a coach. Under his command in 1992 the team finally managed to obtain European Champion Club's Cup so much longed-for by every Catalan.
The next "blacksmith" of Barcelona's luck was another native of the country of tulips, Frank Rijkaard, who won the League of Champions in the season of 2005/2006. Two years later mentor of the youth team Josep Guardiola started working with the team; it is his name that Barcelona's most recent accomplishments are associated with. Decision to leave came anything but simple for Pep, yet, after a chain of resounding victories, and a coach's tremendous labor was invested in it, he rally needed some rest.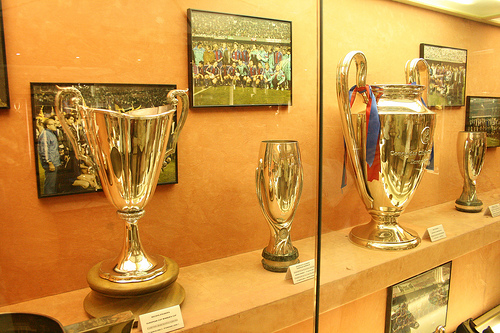 Today Luis Enriqueis in charge of the team. It isn't an easy task because, with the club going great guns, a bar set for him is the highest one.
Bearing in mind Barça's emblem being kissed by world's best football players and looking at the collection of all kinds of awards in the museum of the Catalans, one realizes that regress would be fatal for the club.
The ball of fortune cannot be let go away. However, it doesn't seem like it is going to.