Ambassador of Israel Plants an Alley to Honor 25th Anniversary of Diplomatic Relations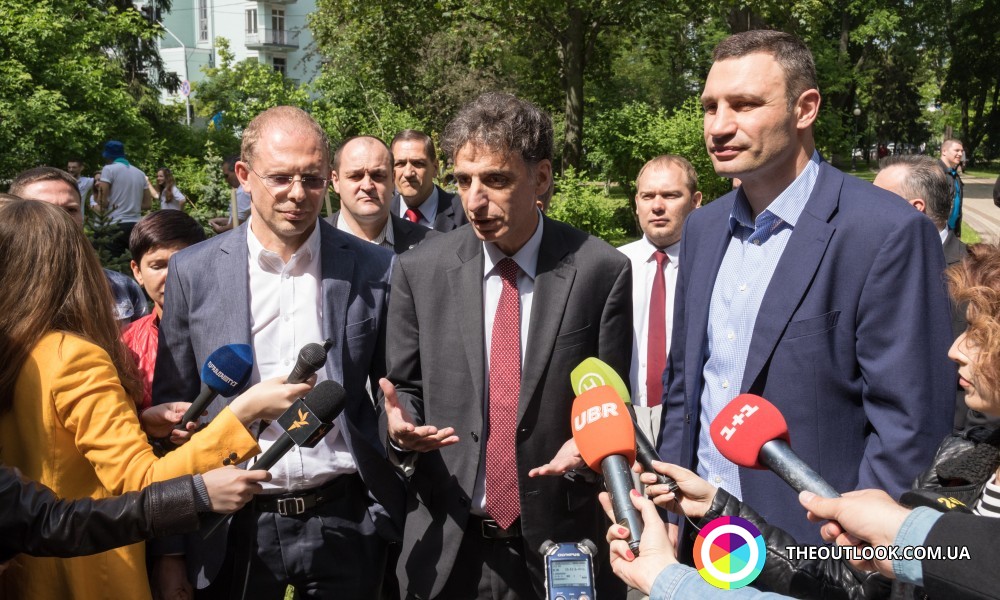 Ambassador Extraordinary and Plenipotentiary of Israel to Ukraine Eliav Belotserkovsky planted an alley in Mariyinsky Park in Kyiv in honor of 25th anniversary of diplomatic relations between our states.
The solemn event was participated by Kyiv City Mayor Vitali Klitschko, culture attaché of the Ministry of Tourism of Israel Larysa Samoylovich and employees of the Embassy.
"Israel is a country that used to be a desert. First settlers planted trees, it was an important work. Thank to it Israel looks like a blooming garden now and we are glad that we can continue this tradition in Kyiv, too, and open an alley of Israel in this great park", Mr. Ambassador said.
"I was very glad to respond to the suggestion of the Embassy of Israel on the occasion of the 25th anniversary of establishment of diplomatic relations between our countries and symbolically plant trees in Mariiyinsky park. I am grateful to the Embassy of Israel for this initiative – planting of an alley and installment of Wi-Fi spots in Mariyinsky Park", Vitali Klitschko noted.
To see how the event went, please, visit our gallery: