Bregenz. To the Theatre in a Tuxedo And on a Catamaran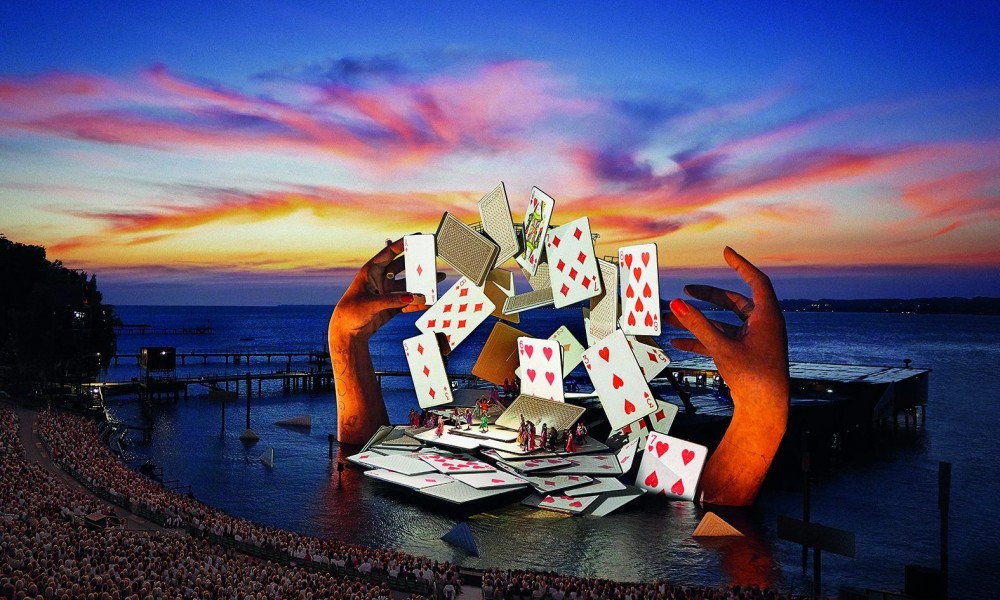 Especially for those who believe theater and opera music to be vestige of the past, we tell about an amazing Austrian theater where traditional art meets technical and engineering novelties and also a great view of the Alps.
Tiny Austrian town Bregenz is located on the very shore of Lake Constance and it makes you fall in love with it from the first sight. Ancient streets, cozy squares, where markets and fairs gather century after century, and incredible landscapes make you forget all troubles and business. In this spot, where borders of Germany, Austria and Switzerland convene, both nature with its lakes and mountains and humans with architecture works of art from Middle Ages really did an A-class job: it is a true pleasure to be there especially in summer when famous music and drama festival is held.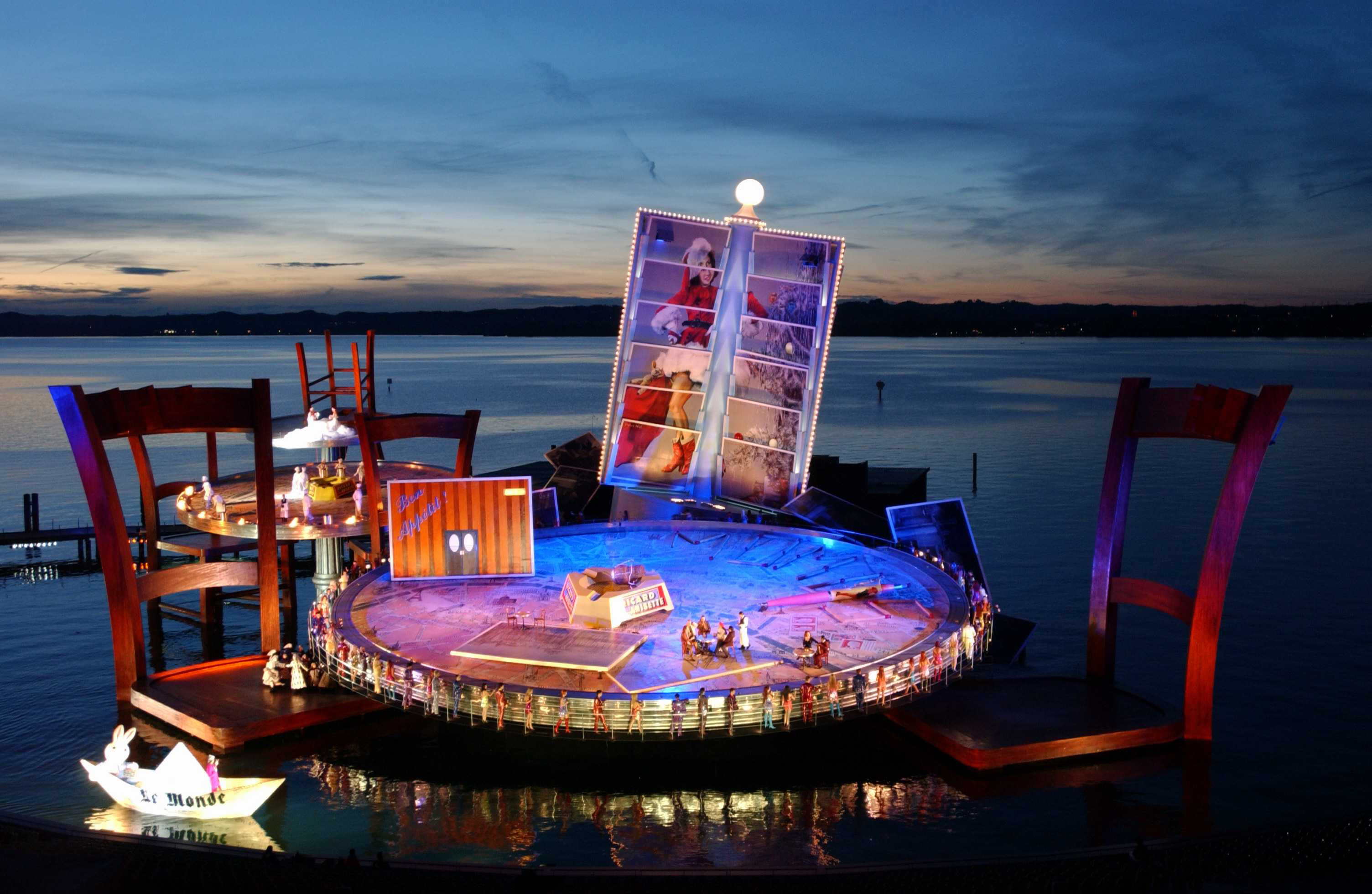 Photo bregenzerfestspiele.com
Alongside topnotch performances and splendid execution of both classical and modern music pieces, the event is remarkable for its main stage Seebühne or Lake Stage. This unusual venue was first constructed in summer of 1946 when, especially for local public and guests of the festival, it was decided to transfer theatre from stuffy premises to fresh air as an experiment till the end of the season. Both audience and actors caught fancy for the stage made of two barges because it gave necessary creative space so it came as no surprise when it was decided to erect permanent floating venue the next year. Orchestrators engaged architects and engineers from around the globe who even created several unique cranes in the process of construction to carry out the works. Ultimately they managed to create one true floating theatre that accommodates seven thousand people and is supported by 200 piles with purely eco-friendly materials used in its footing not to influence ecosystem of the lake in any way.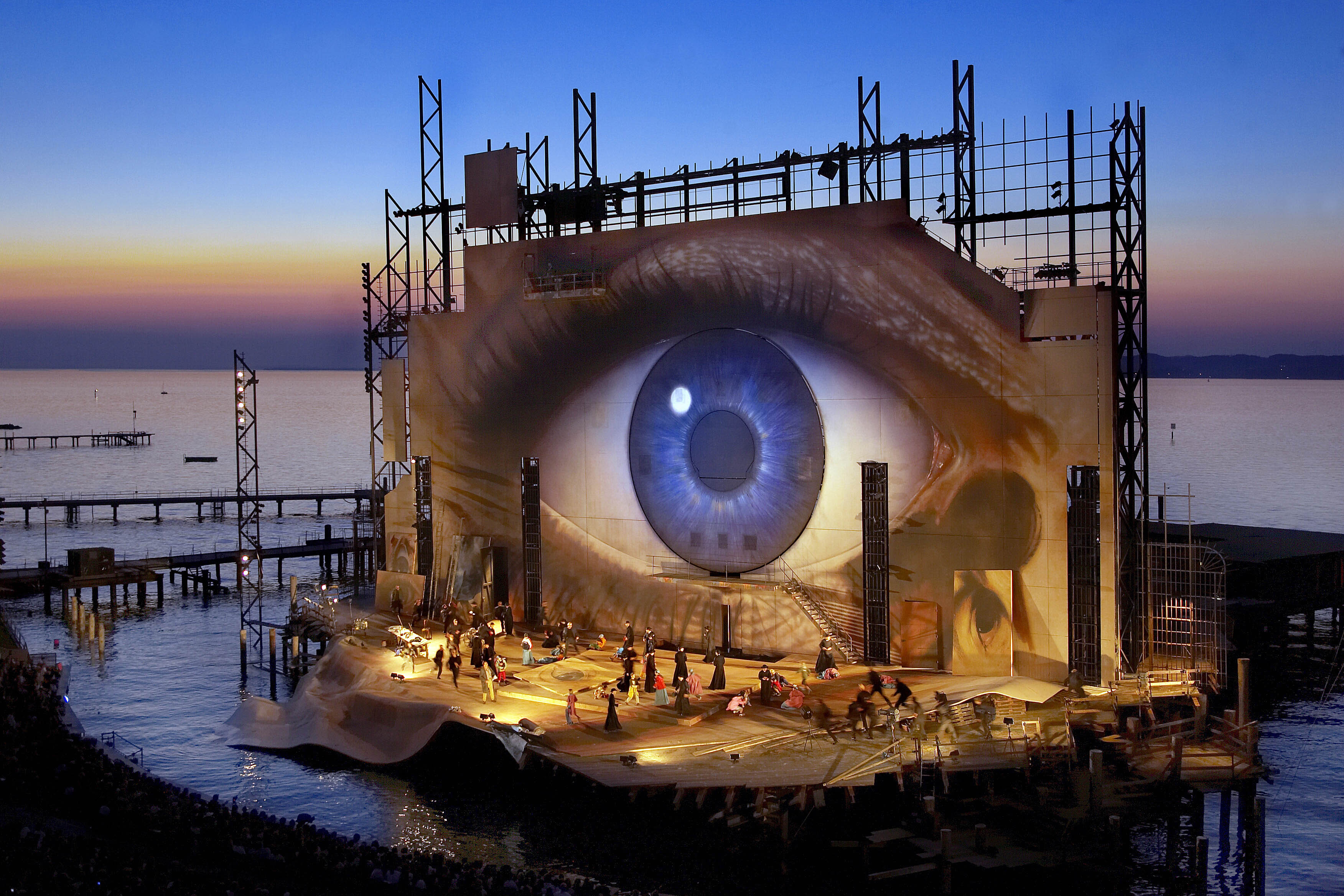 Photo pinterest.com
Since then neither the festival nor the city has suffered from lack of tourists and theatre goers. Just think of it, over a month when Bregenzer Festspiele takes place, it is attended by 200-250 thousand guests from various cities and countries. Even though the cheapest ticket costs 28-30 euro, more often than not they are all sold out six month prior to the festival. Even boxes closest to the stage don't stay empty although tickets there cost at least a thousand euro per performance or opera. Regardless of facts that both actors and viewers remain in open air and that rains over Lake Constance in summer are frequent and lead to performances being rescheduled while tickets are non-refundable, people still dream of going there. Opening an umbrella in case of a serious rainfall is a sign of ill manners just as much as not turning a cell phone off in a "regular" theatre.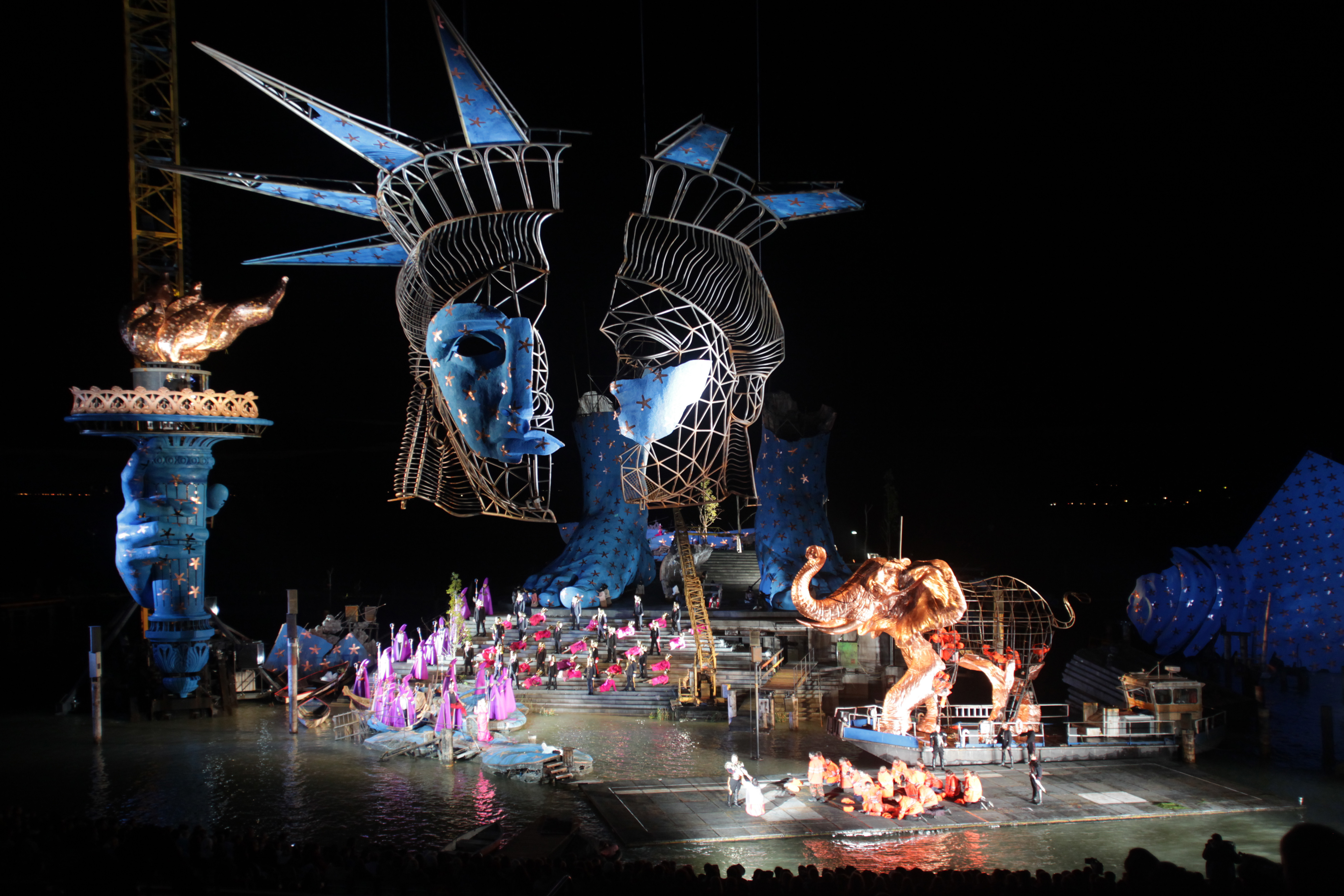 Photo abiggerworldyet.files.wordpress.com
Thank to sky-high revenues, management of Seebühne can afford inviting best directors to stage performances and offering them a budget for creative imagination that can often be compared to the one of an average European movie. Speaking of movies, the stage has already been filmed in various movies many times, including one of the stories about adventures of James Bond. It is during a local performance the brave agent portrayed by Daniel Craig sets surveillance over terror organization called Quantum – its members have no objections to enjoying high-end art.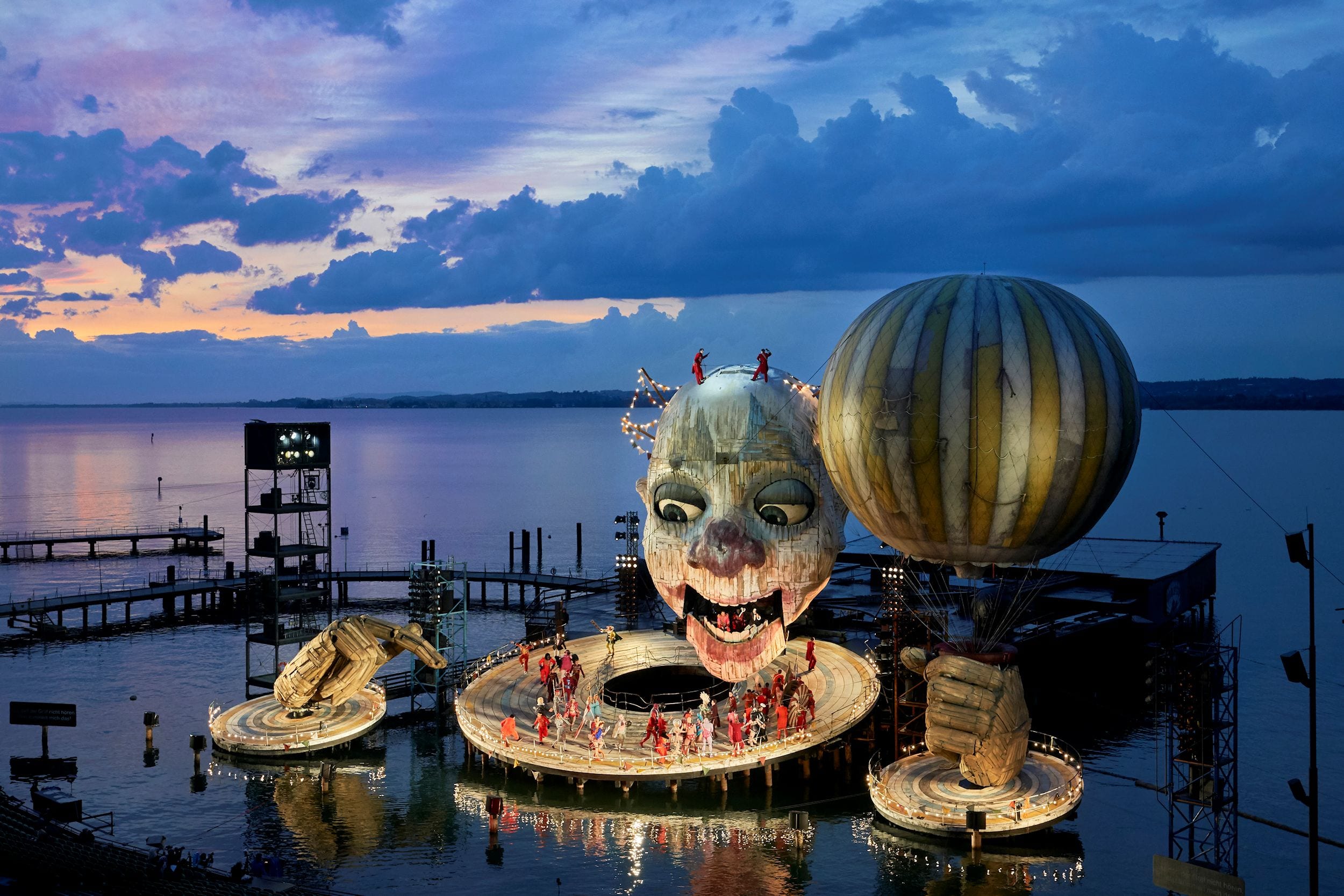 Photo vorarlberg.travel
Expensive decorations are built and elegant costumes are sewn for every play, most advanced technologies are used to create that unique "acoustics of Constance" that has already made it into history. The sound that reigns during an opera or a performance is several-fold better than the one in closed halls. How they manage it in open air is commercial classified information. The only thing known is that while performing music pieces singers see neither conductor, nor orchestra – the latter ones are located in a different building several kilometers away from the shore not to distract the audience; they work using high-speed video connection. And how many more tricks like this Austrians have – only they know.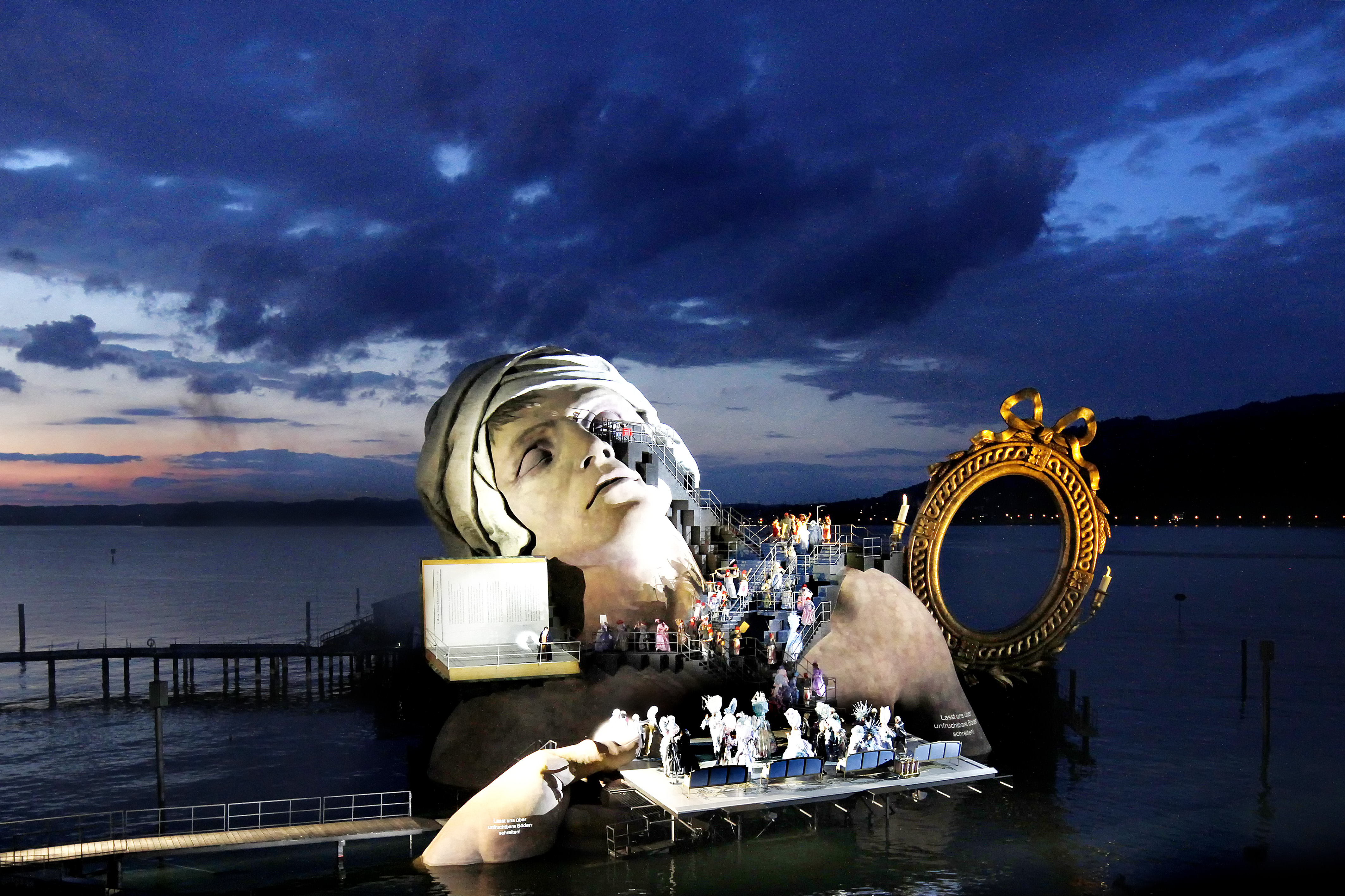 Photo clubkidstravel.ru
Among most popular local stagings there are Aida, The Tales of Hoffman and Andrea Chénier. These are true hitsж they don't go off repertoire for years although normally a play is performed for two seasons. During the festival itself, which has been regarded as a strong competition for the one of Salzburg for a long time, some events take place inside buildings and on other open air venues. But sure enough Lake Stage has all the attention because who knows when and where a chance will come to sail to the theatre on a catamaran or a mini-yacht to think about beauty and eternity while breathing in fresh air and contemplating not just art but also all the beauty around…
Cover photo newsbeezer.com