What do they eat: Rome's cuisine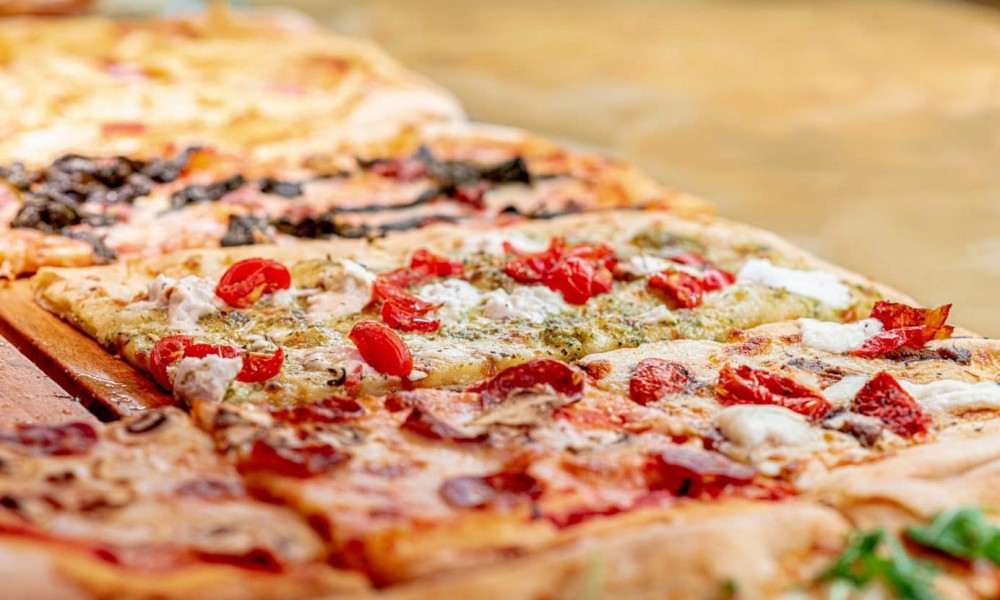 OUTLOOK often tells about the kitchens of the peoples around the world, but when it comes to Italy, writing about the country should be a crime. Each of its twenty regions has its own culinary world with the subtleties and specialties. Let the title of gastronomic capital of Italy be Bologna, its official capital - Rome, too, has something to boast about. We are telling you what is remarkable about Roman cuisine...
...and what dishes are worth trying in the Eternal City.
Rome gave the world not only a powerful ancient and cultural heritage, but also many culinary masterpieces. Each local restaurant has a separate page under the heading "Cucina alla Romana" - Roman cuisine. It is quite simple, even "poor", and based on seasonal and regional products: beans and artichokes, tomatoes, broccoli, veal and lamb, pork lard, which is used mainly for frying, pecorino and ricotta cheeses. Pasta also occupies an important place in the city's cuisine. Even the national museum of the same name is dedicated to it. Two of the most popular - anamatichana (pasta with tomatoes and pecorino romano cheese) and carbonara.
Read also: Everyone soon or late comes to Rome
Carbonara is a visiting card of Roman cuisine and the entire region of Lazio. In different restaurants and trattorias, it can be prepared from different types of pasta, such as spaghetti, fettuccini, rigatoni, taololini. But the sauce recipe always remains unchanged, and cream is never added, as is often found in "Italian" restaurants outside Italy. Carbonara sauce consists of just five ingredients, particularly, fresh eggs, pecorino romano cheese (in other regions and abroad parmesan is more often used), garlic, olive oil and pancetta is a local analog of bacon. Pancetta and garlic are fried in olive oil, added to the pasta and then a mixture of cheese and eggs is poured into it in a thin trickle. It turns velvety, very delicate sauce with a bright yolk-cheese flavor. It sounds simple, but to repeat this masterpiece you need to know a lot of nuances - eggs should not curdle, and cheese should make up a single mass with the rest of the sauce. Roman chefs in this pro, so the carbon fiber can be ordered without any reservations absolutely anywhere, if you turn off from the central tourist streets and pompous squares, and everywhere it will be on top, but more than the rest of the Carbonara is famous for the area of bars, wine and night festivals in Trastevere.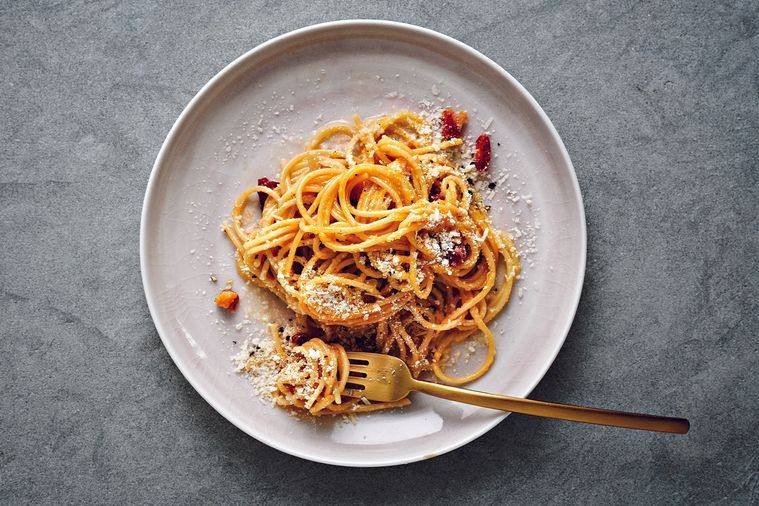 Photo delicious.com.au
Another important part of the Roman cuisine is meat, and the best meat dishes should be looked for in the area of Testaccio, which is often called the "belly" of Rome. In the past, this is an industrial area where most of the city's factories, plants and ... slaughterhouses were concentrated. Cattle were slaughtered here, and the best meat was sent to Roma Centro. Local workers and poor people had to be content with "trippy" or in our "demand" (often it was given instead of salary): kidneys, spleen, picata, liver, brains, lungs, heart and tongue. But it was from these simple products that the famous Roman delicacies turned out today: rigatoni with kidneys, coratella (dish of lungs, liver and heart) with artichokes and onions, alla vachinara code (stewed bull tails), alla roman trippa and the most famous Roman specialty - saltimbokka alla romana - a thin schnitzel made of veal with a slice of prosciutto and a sprig of sage. Saltimbokku, like a carbonate, can be seen in the menu of almost any Roman institution, but in the Ostestria Testaccio claim that only here remember the authentic recipe for this dish.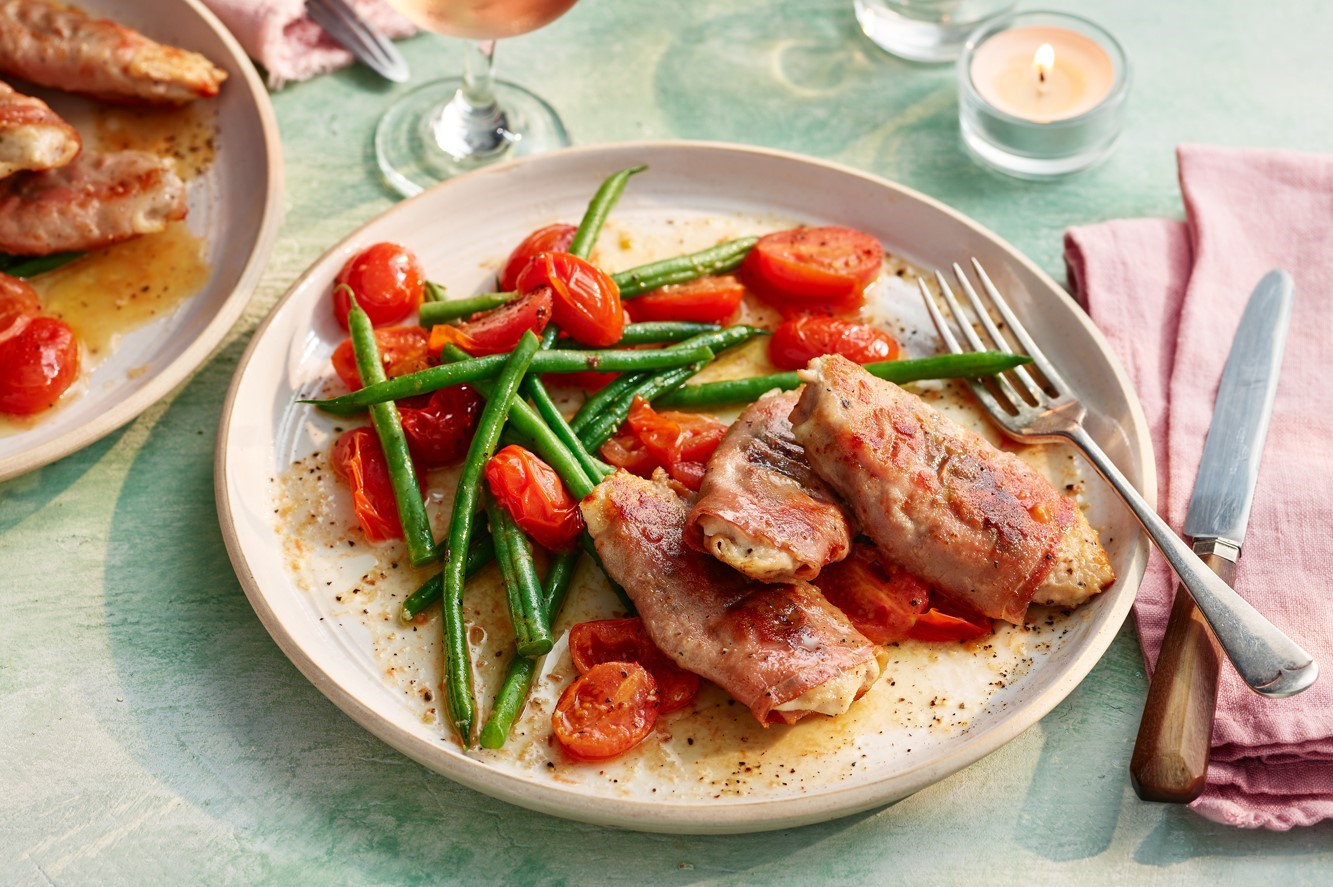 Photo bbc.co.uk
Speaking of Testaccio, you cannot ignore the local Mercato Testaccio market. Here the Romans come in search of the best products for traditional dishes "alla romana." Here you can buy even the most exotic ingredients, but most importantly - in the Testaccio market the largest selection of meat and sausages in all of Rome. With such a story, this is not surprising. And if you come here for shopping, be sure to try the well-known for the whole city panini romaneschi (Panini in Roman) in Mordi e Vai. Classics of Roman cuisine cannot be called, but the citizens themselves no longer imagine a local cuisine without sandwiches from the butcher in retirement Sergio Esposito. There is always a queue in the diner, but it moves quite fast, so when you are close by, do not be alarmed - it's worth it. And when leaving, do not forget to buy home some artichokes - it's very Roman.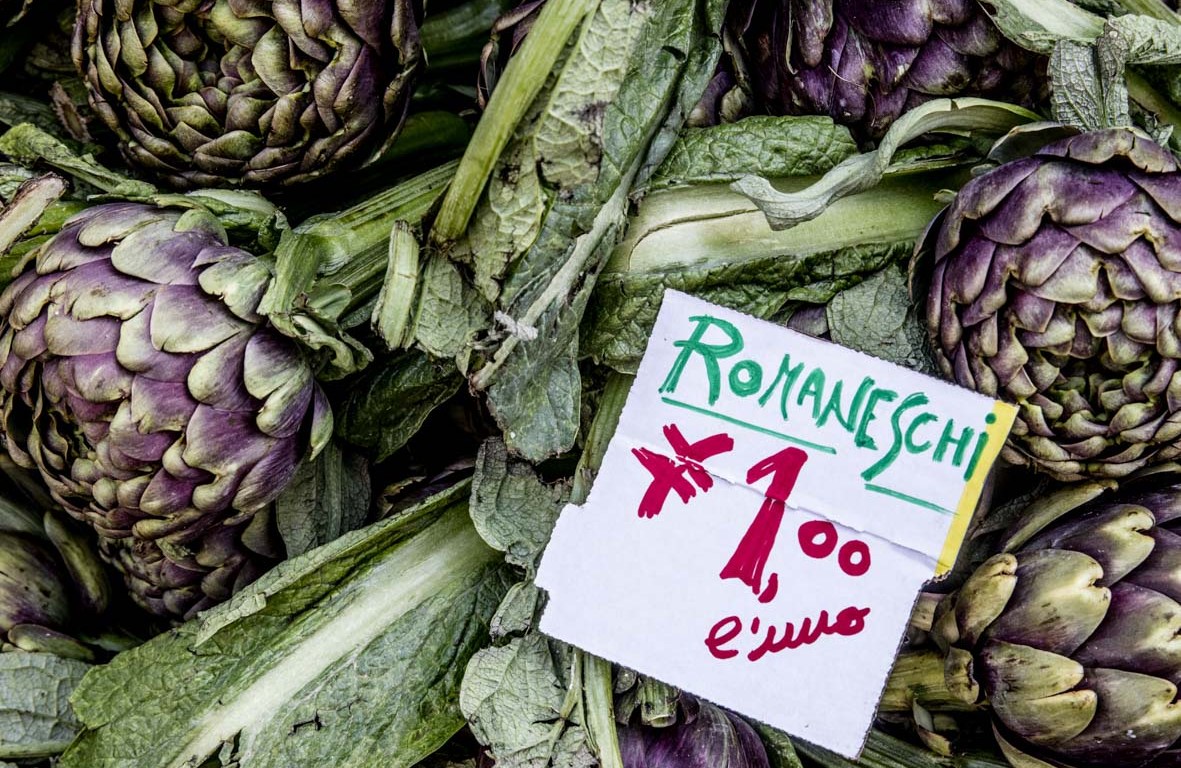 Photo rusticaretro.com
In Rome artichokes are prepared in dozens of different ways, but in restaurants the most popular are "carciofi alla romana", which, as you have already understood, means "artichokes in Roman" and "carciofi alla giudia", which translates as "artichokes in Hebrew". It would seem, what have the Jews to do with it, but in Rome there is a whole Jewish quarter - the Ghetto, where they cook their own, no less popular Roman-Jewish cuisine. The Ghetto existed in Rome for more than 400 years and still remains the center of the Jewish community of the metropolis, therefore the influence of Jewish cuisine on the Roman is quite high, and the most popular dishes are artichokes and zucchini flowers in Hebrew. Artichokes in Roman style are stewed in olive oil with garlic, they turn out delicate and delicate, while artichokes in Hebrew are quite a fat, heavy dish. They are deep-fried, the petals acquire a crispy taste, and the core remains soft and juicy, such as vegetable chips. Both dishes are very popular with locals and tourists.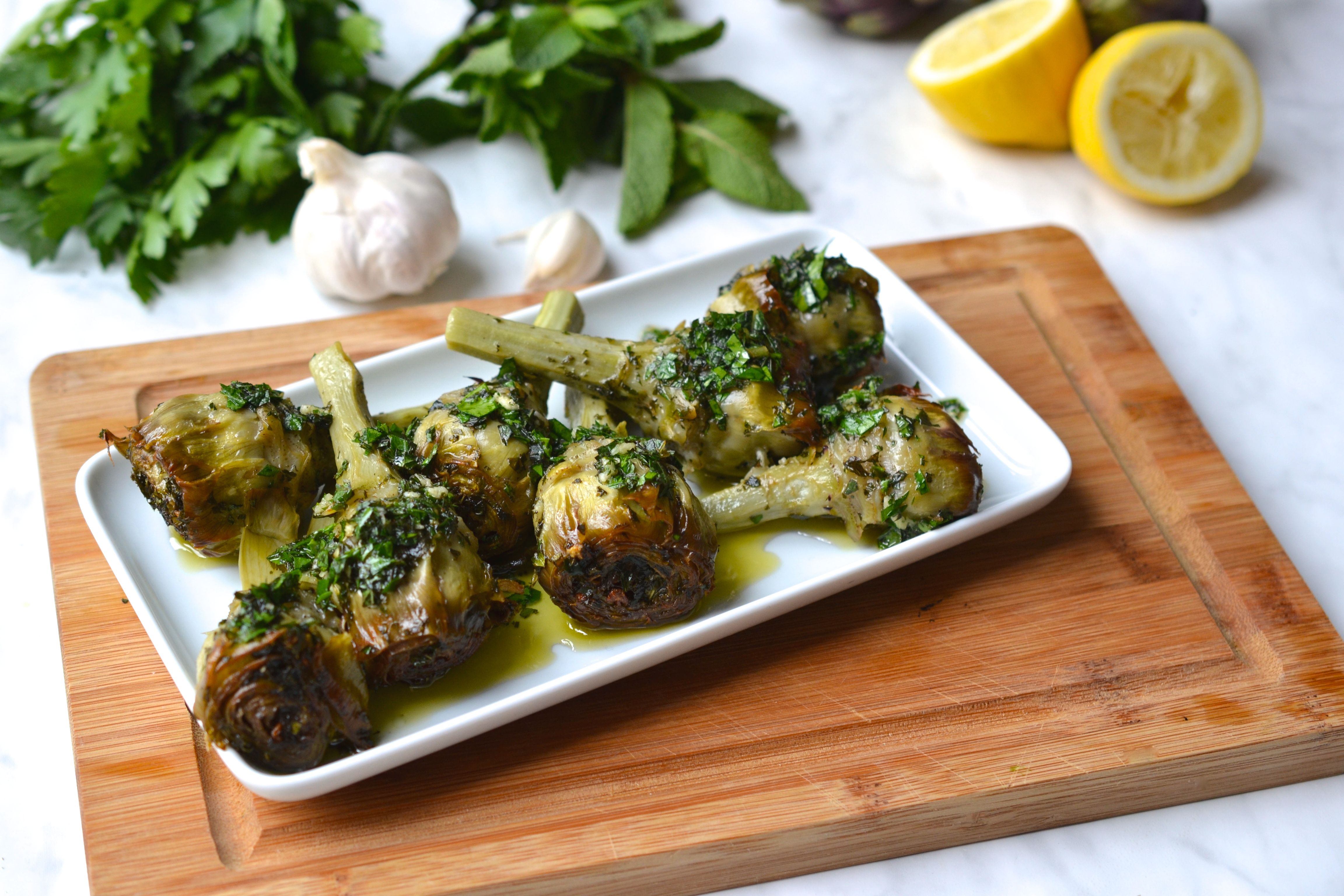 Photo pinterest.com
Food in Rome is always a holiday. It is not accepted to snack on the go, and each meal is given a certain amount of time. For breakfast, rather late by Eastern European standards, usually eat something light like panini, cornetti (Italian croissants with different fillings) or maritozzi - pure Roman buns with pine nuts, orange candied fruits and raisins, thickly dressed with whipped cream and sprinkled with syrup. They are served for breakfast in almost all Roman cafes. Wash it all with a cup of cappuccino or latte. These two coffee drinks the Romans, like all Italians, allow themselves only in the morning, the rest of the time it is customary to drink espresso. Romans dine from 12:30 to 3 pm, and many cafes adjust their schedule exactly at this time - open at noon, work a couple of hours, and then close again to an aperitif - time before dinner, which the townspeople spend for a glass of wine or a cocktail in accompanied by light snacks. The latter, as a rule, are served free of charge. The aperitif begins at 6 pm and lasts until nine in the evening - dinner time. Evening meals are often started with a pasta, which is considered to be the "first dish" in Italy, and then go to the main one, although few tourists can repeat this trick after the aperitifs and nourishing pasta, and also eat the "main" dish, most often some kind of meat. And, of course, not a single Roman dinner can do without wine. Most often the Romans prefer red dry from the traditional for the Lazio region of the Sangiovese grapes or the local white Castelli Romani.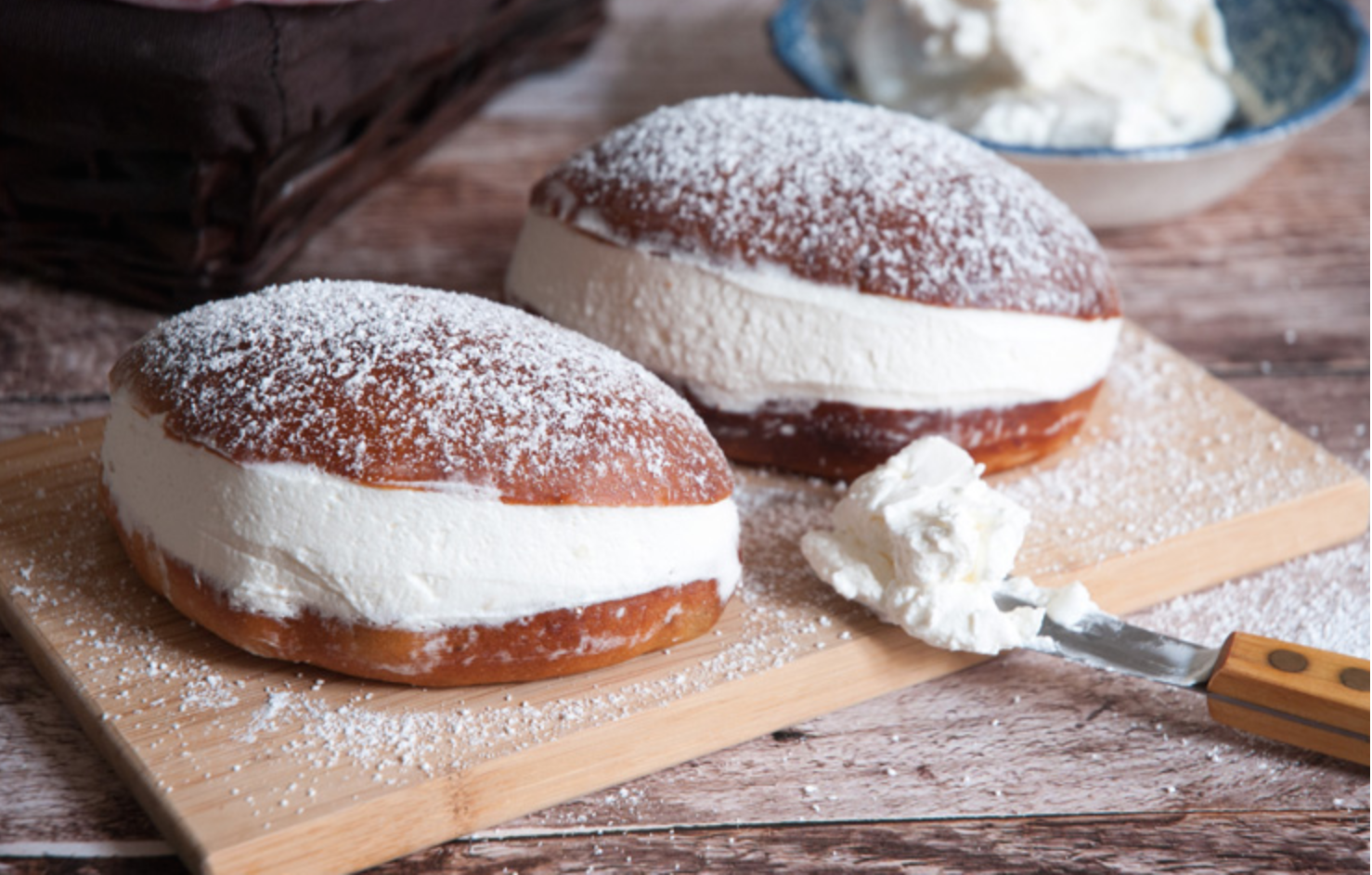 Photo neturisto.ru
Romans in the literal sense of the word adore food, and they definitely have something to learn. In the capital of Italy, you begin to truly love and respect food, enjoy every meal, slowly savor each slice, appreciate every sip of espresso and every evening spent in a small family trattoria in the heart of Trastevere. It is a city of velvety pasta, strong espresso, delicate by-products and tart wine, and it is necessary to taste it.
Cover photo emilyluxton.co.uk