Alberobello: The world of trulli, wine and magic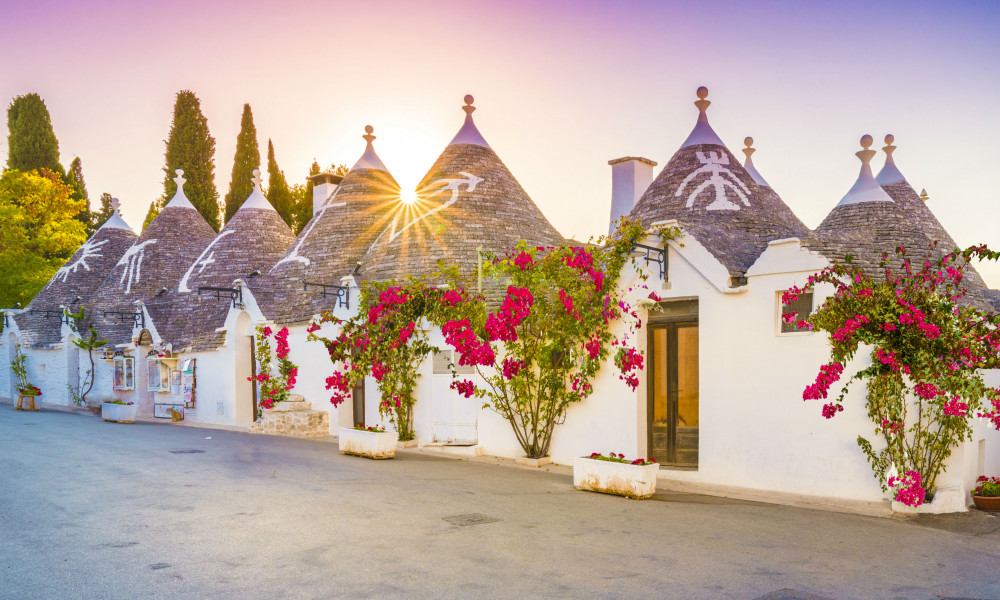 The old village, which was once located in the territory of modern Alberobello has been destroyed and re-built at least a hundred times. And it's not about conquests and raids of warlike aliens. No, it was deliberately destroyed by its inhabitants. Do you know the reason?
The town of Alberobello looks as if descended from the pages of the book with the most magical fairy tales, it is located in southern Italy on the Adriatic coast. A dense mass of beehive-shaped houses with characteristic round domes instead of usual roofs known as "trulli" made the town famous in the world and gained love of all seekers of surreal beauty and magic. The peculiarity of the wonderful buildings is that they can be easily built and, at the same time, dismantled in a hurry when necessary, just by removing one stone from the roof.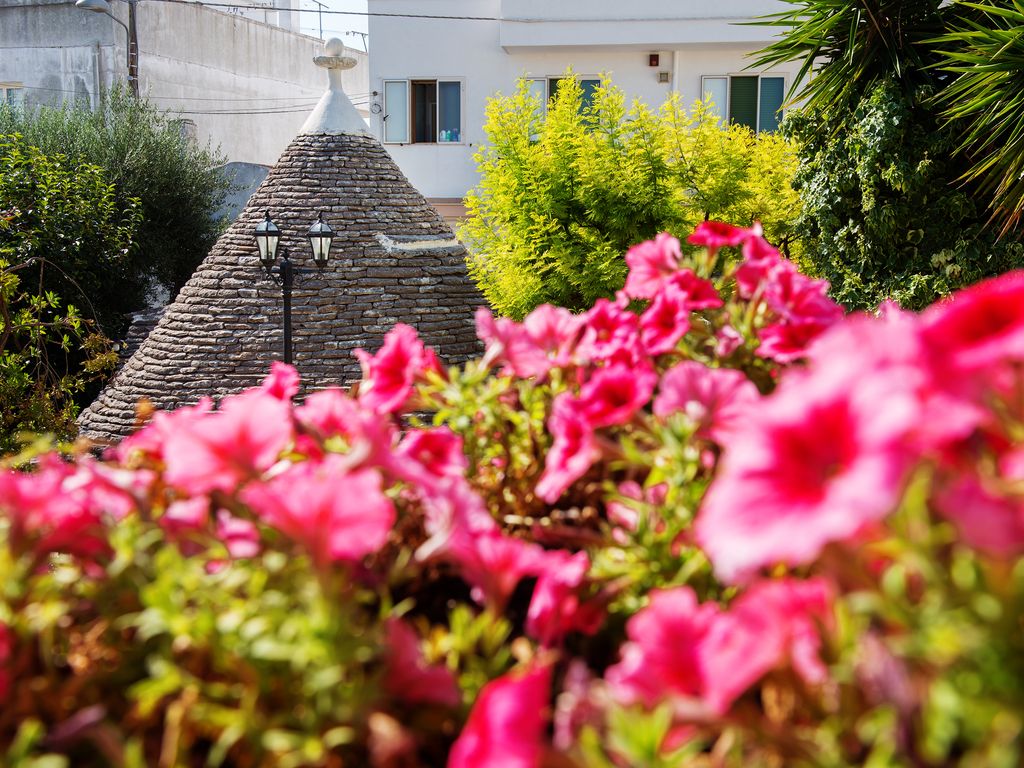 Photo rentbyowner.com
Alberobello is the perfect place for those who are tired of city life. For those who are willing to spend hours admiring rural landscape resembling paintings of the ancient artists. Yttrium valley was first mentioned in the history of the 16th century. Around this time, the Italian aristocrat Andrea Matteo Acquaviva arrived in a picturesque place with his peasants, who were ordered to clear woodland and cultivate the land. However, the feudal lord was planning to wriggle around laws and taxes. It is for this reason that the workers received an order to build their dwellings from limestone lumps found on neighbouring fields constructed without mortar. When they became aware of the approach of the royal tax collectors, the peasants destroyed the village, just sprawling their little cosy trulli. This trick allowed local feudal lords to thrive, but their peasants had to rebuild their houses for hundreds of times.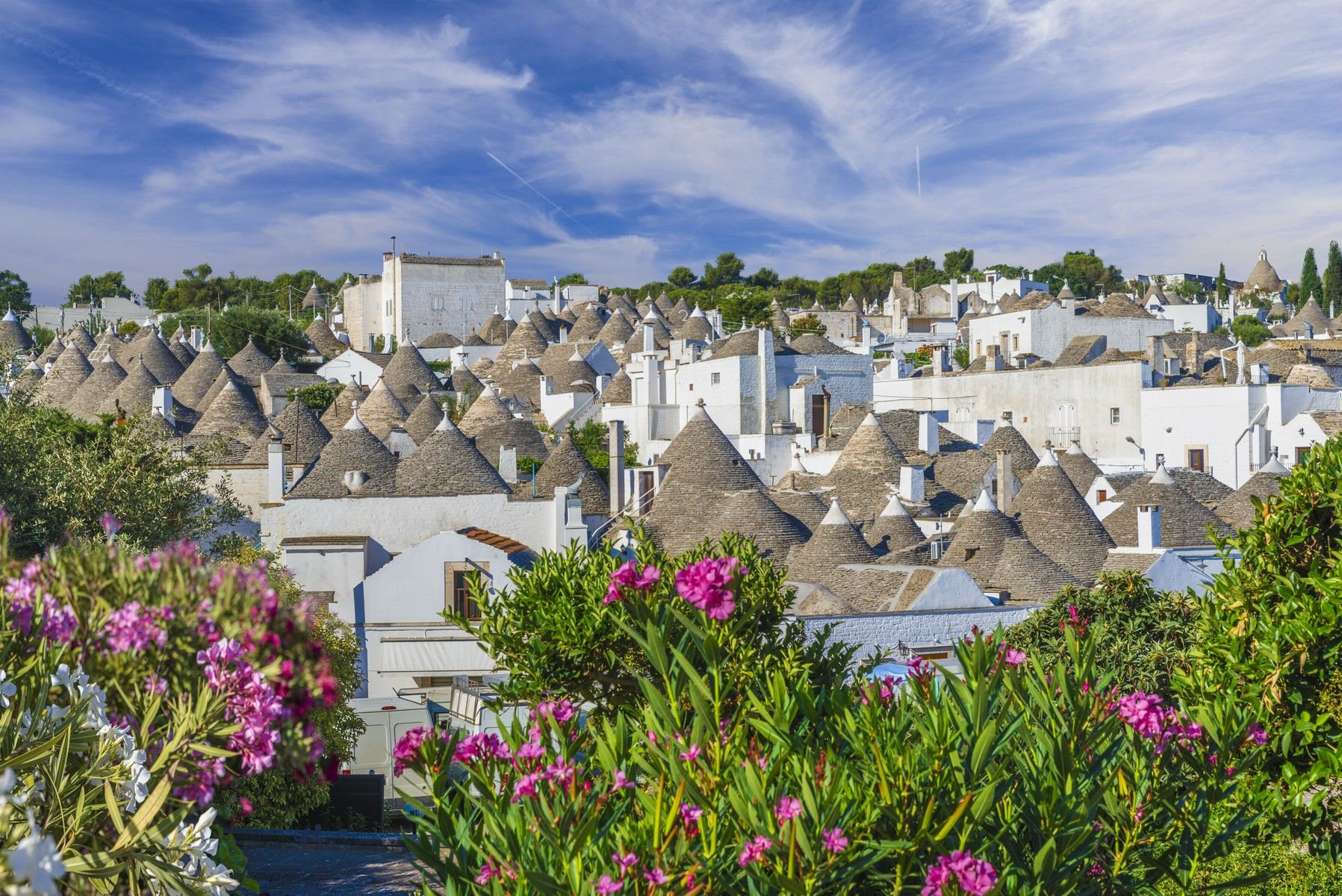 Photo pac.ru
A trullo, as a rule, was one-room structure, sometimes two-storey, conical-roofed dwelling built from thin limestone slabs. The light penetrated into the house only through the inlet. People often combined them, making the landscape look like a honeycomb. White-washed houses defended their inhabitants from the heat, and created a unique flavour for the town image.
Read also: Liguria: Mediterranean recipe of ideal cities

Tourists who happen to be in Alberobello, can get acquainted closer with such houses. After wandering among them, you will notice that each is unique: they have a different structure of the roof, decorated with fanciful painted symbols supposed to have religious or superstitious significance. And one of the most visited pointy-topped dwellings here hosts a wine bar. Here, in the cool cellar, tourists are offered to sample a delicious wine, which can be found only in southern Italy. One glass of the unique Dolce Naturale costs at least 5 Euros. Indeed, after enjoying its taste and fragrance, you realize that it's worth it.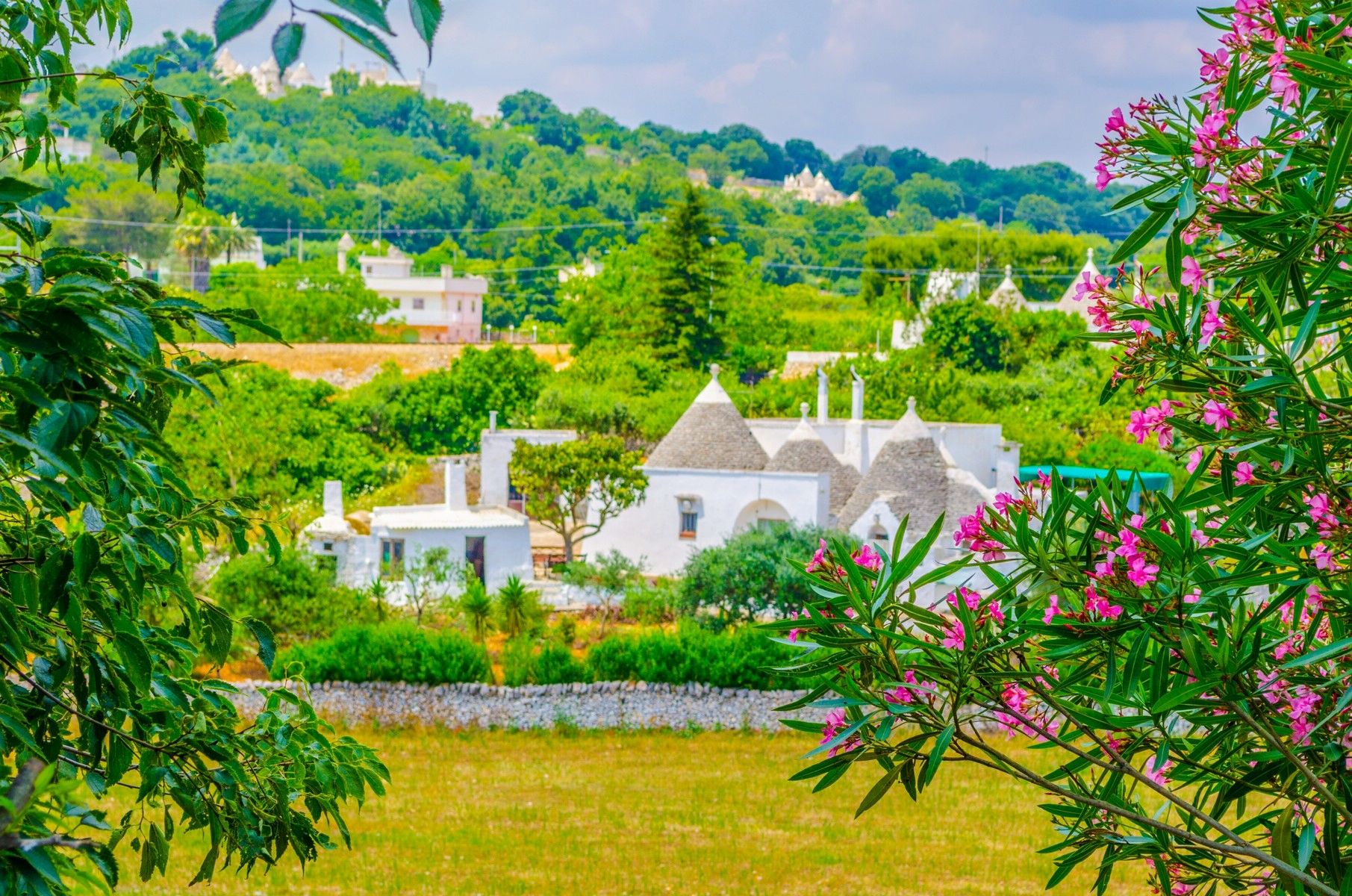 Photo pac.ru
In addition to wine making, the town is famous for other crafts. Close to many stores, there are workshops producing goods for sale: a variety of liqueurs, pasta, insanely delicious sweets and plenty of opportunities for buying kitsch souvenirs which can delight the pickiest tourist. It is noteworthy that many restaurants, stores and souvenir booths are also located inside trulli that adds atmosphere and gives a unique insight into the wonderful house.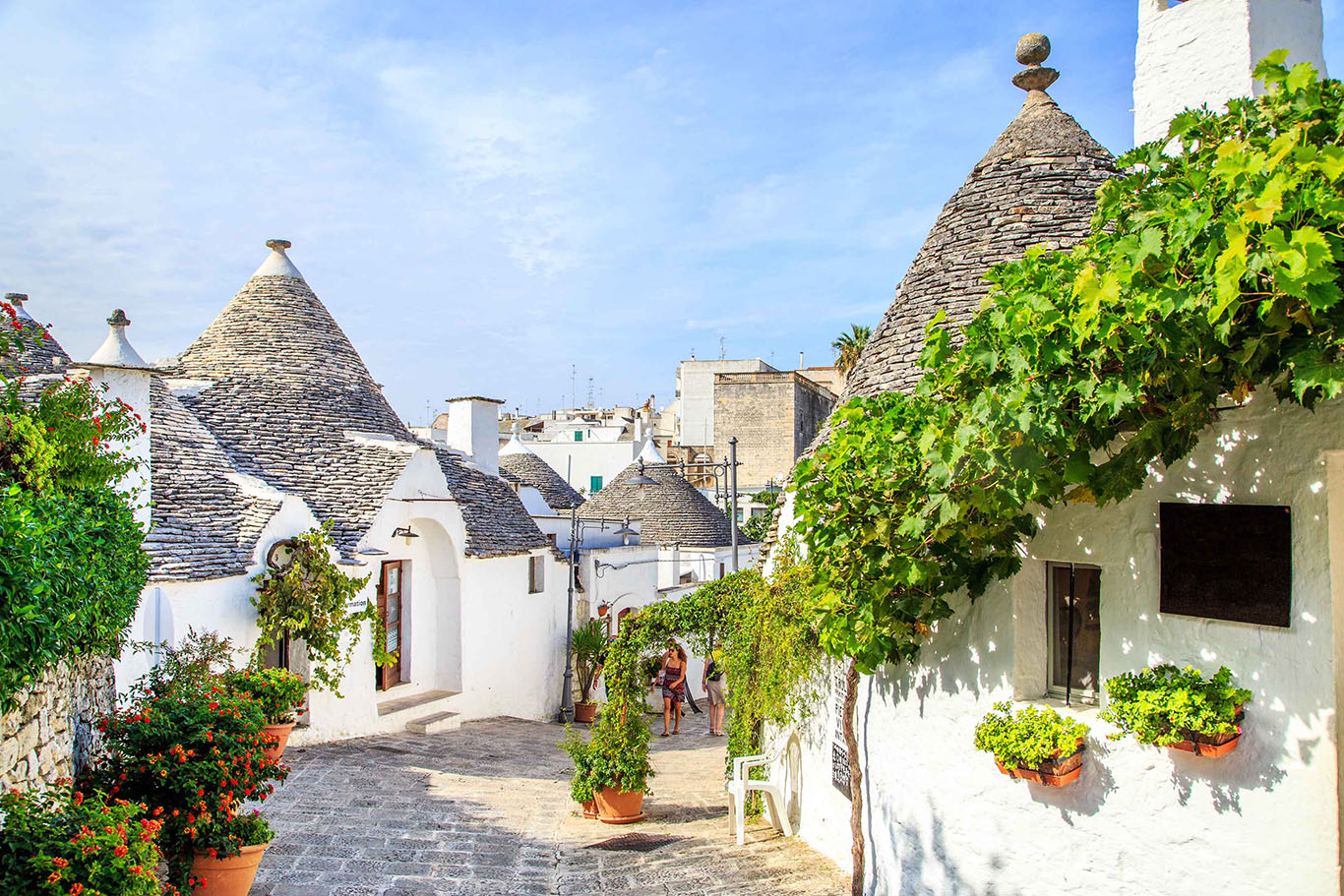 Photo trullidelbosco.com
Additional facts:
Alberobello is the only city in the world, which preserved entire neighbourhoods with unique trulli clustered together.
In 1996 those higgledy-piggledy architectural structures have been listed as UNESCO World Heritage Site.
The tourist season in Alberobello lasts from April to the end of October, and the prices are much higher than in the offseason.
Cover photo holidayguru.ie