The Ambassador of France Isabelle Dumont organized an official reception in honor of Bastille Day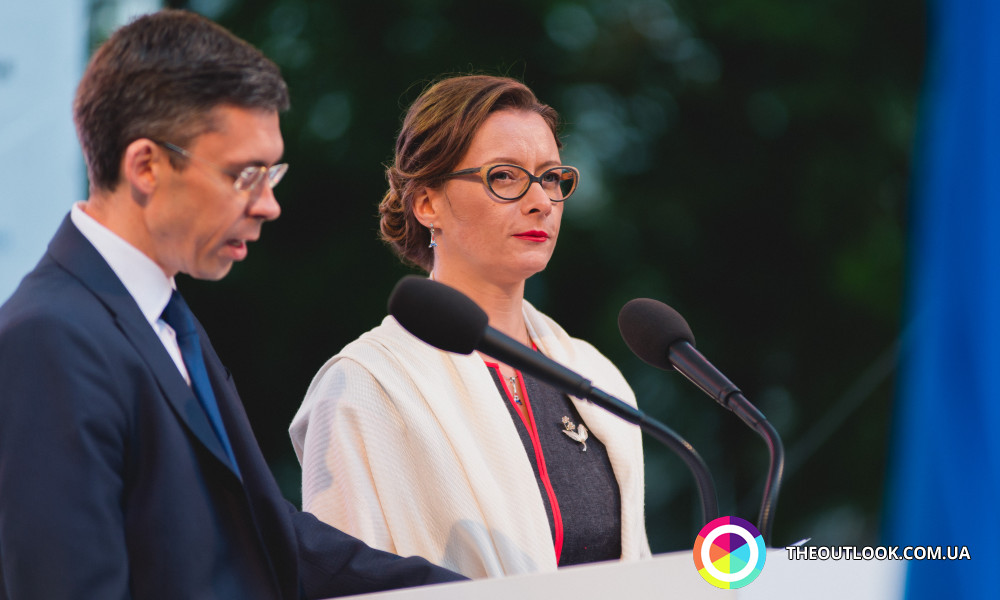 The Ambassador Extraordinary and Plenipotentiary of France to Ukraine Isabelle Dumont organized an official diplomatic reception in honor of national holiday, Day of storming of Bastille as well as 25-th anniversary of diplomatic relations between Ukraine and France.
The holiday is celebrated on the 14-th of July, as this day in 1789 the rebellious Paris citizens took a stronghold by storm in the suburbs Saint Antoine, the Western district of Paris which had to serve as enforcement near the capital. This event is considered as the beginning of the Great French revolution.
This evening, so as to congratulate the head of mission in Art Arsenal her colleagues, the Ambassadors Extraordinary and Plenipotentiary, came, as well as representatives of the embassies of Austria, Azerbaijan, Algeria, Argentina, Armenia, Belgium, Brazil, Hungary, Vietnam, Indonesia, Canada, Kazakhstan, Korea, Kuwait, Lithuania, Malaysia, Macedonia, Moldova, United Arabian Emirates, Pakistan, Palestine, Romania, Tajikistan, Turkmenistan, Turkey, South Africa Republic, Japan, people's deputies of Ukraine, representatives of national authorities, businessmen, politicians, celebrities of show-business, social activists, and mass media.
The celebration and official ceremonies are organized along all the territory of France. The oldest and biggest parade of Europe is arranged in the morning on the 14-th of July at Champs Elysees in Paris in front of President of republic, officials, and foreign guests. The parade starts with cadets' performance, then, they are followed by other departments of foot soldiers and cavalry accompanied by aviation. At the parade the subdivisions from the countries-unions of France are traditionally invited. At the square of Agreement, in front of Arc de Triomphe there are special places for spectators. In the Elysee palace the president makes reception of the guests. In the majority of the large cities of France there are parades and military ceremonies. In Lion the parade is traditionally organized on the 13-th of July.
The final of the holiday is the great firework near Eiffel tower at Mars field. The performance usually starts at 10 o'clock in the evening. This day there are fireworks in many French cities. The Bastille Day is accompanied by a series of balls, particularly, a ball of firefighters, the Great Ball which happens on the 13-th of July in the garden of Tuileries.