In Kyiv it was the festival that started year of Ukrainian and German languages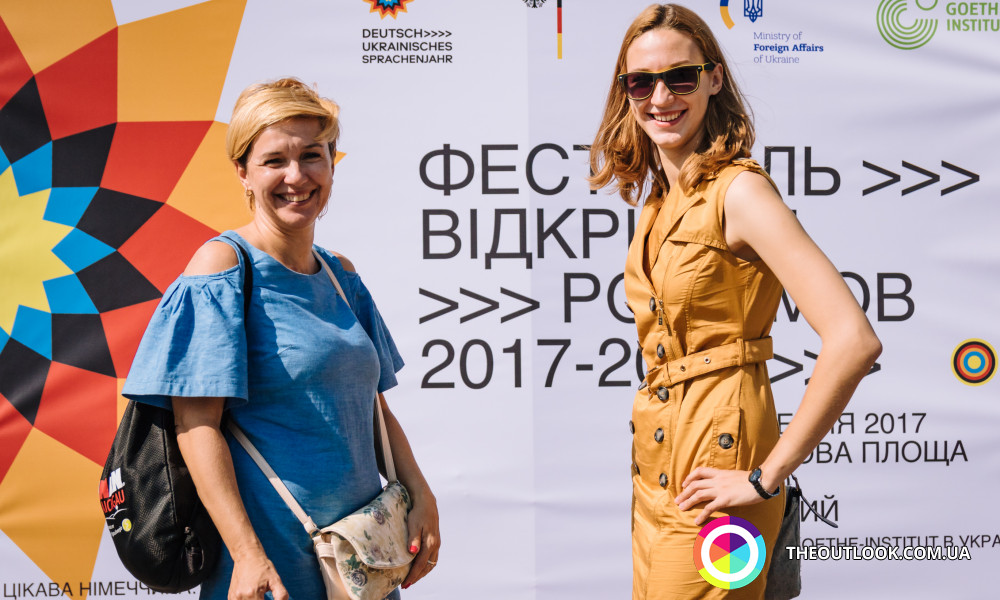 In Kyiv at Contract Square at the last weekends there was a street festival dedicated to the start of Ukrainian and German languages year. The event that began from the bike ride and was accompanied by the interactive lessons of German and broadcasting from different Ukrainian cities, came under the auspices of German Embassy in Ukraine and Goethe-Institut.
During the day the guests of festival were able to make the first steps in the study of German because they participated in the free-of-charge language interactive workshops playing football, joining the contest 'Europe in puzzles' and even trying the dishes of German cuisine.
The organizers created experimental platforms for children with the workshops from IT-school SMART on the basis of construction Lego Mindstorms and Lego WeDO, the lessons from the Robot School on the basis of construction FISCHERTECHNIK, master class on the robotic science from the school intRobots and even Junior Academy of Sciences with unusual scientific picnic. Also little visitors enjoyed the performances of Doll Theater of German actor Olaf Meller as well as German fairy-tale 'Paper theater'.
The guests of the festival tried traditional German dishes and beverages. As well, they took part in the culinary workshops. The literature place offered a huge variety of books, poetry workshops with famous writers along with the different entertainments for children.