Kamasan: Village of masterpieces in Bali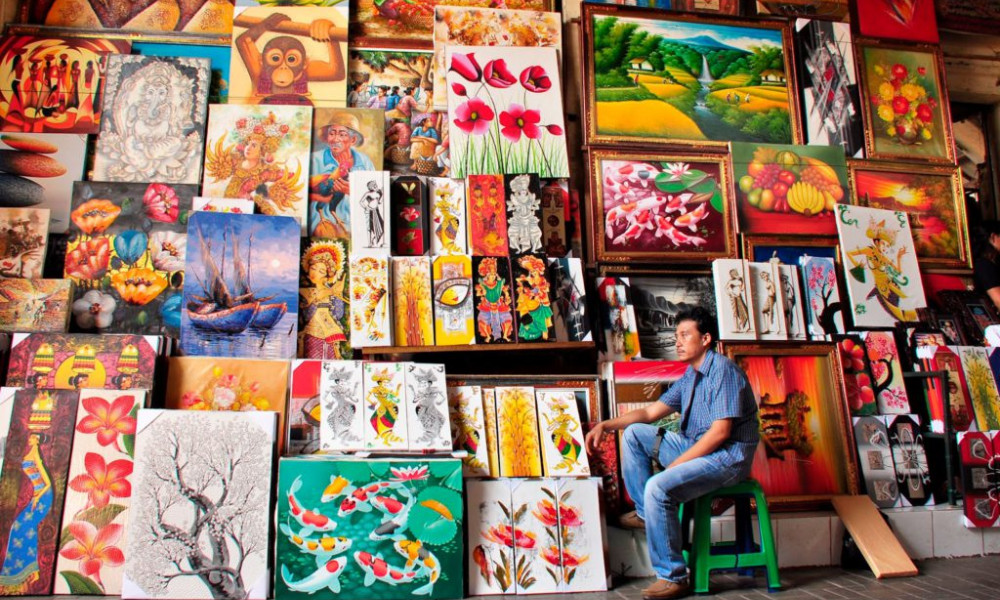 Bali is one of the most popular places to spend winter. Ocean, volcanoes, amazing nature and exotic fruits... But there is also one more reason that not many people know of, yet it definitely deserves attention: Kamasan, a unique art village where namesake Balinese picture art was conceived – as ancient as the island itself. We are going to tell about it today on the pages of the OUTLOOK.
Bali is a reason to escape gloomy European winter with rains and snowfalls for several months and fall into warm embrace of a sunny Indonesian island. And Kamasan is located in the East of Bali and bears huge cultural significance for the residents of the island and the entire region. It was there where in 16th century the namesake style of picture art originated. It came to Bali from Java Island many centuries ago along with the great Majapahit dynasty.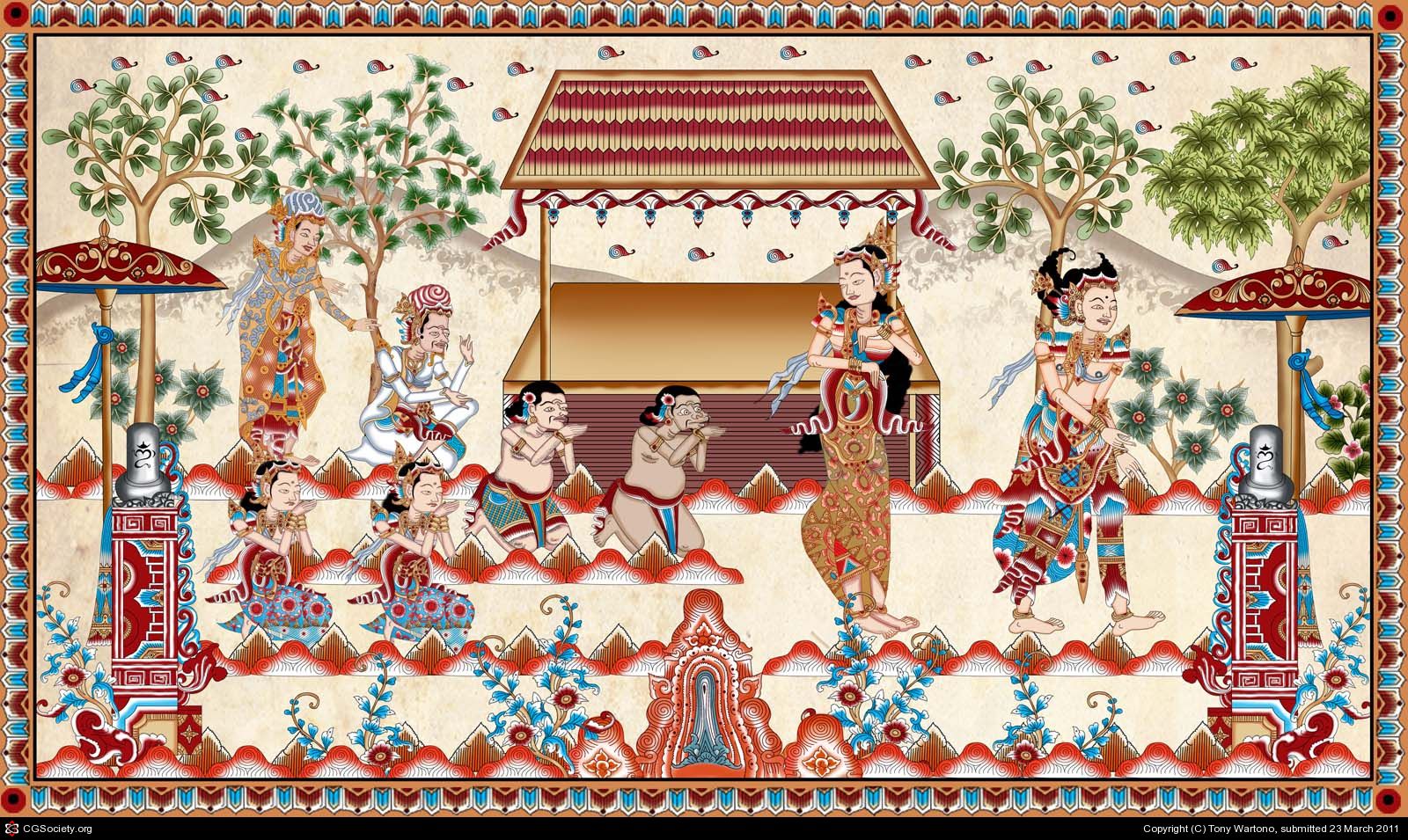 Photo pinterest.com
Legend has it that a Balinese king Waturenggong, upon hearing of heavenly beauty of princess Blambangan, decided to take her to be his wife. The princess however was in no rush to accept the proposal before she sees her groom at least on a portrait. She sent a painter to the king to have her future husband depicted on a painting. But the princess's father was against as much as a possibility of such marriage so he ordered the painter to draw Waturenggong as an ugly man. Upon seeing the portrait, the princess refused to get married. Waturenggong got angry and decided to win not just the beauty's heart but the entire kingdom as well. And when the king achieved his goal, warriors came home carrying, among other trophies, a box with puppets for the shadow play show. And that's what gave rise to the presently famous style. Golden Age began not just for Bali but also for its picture art.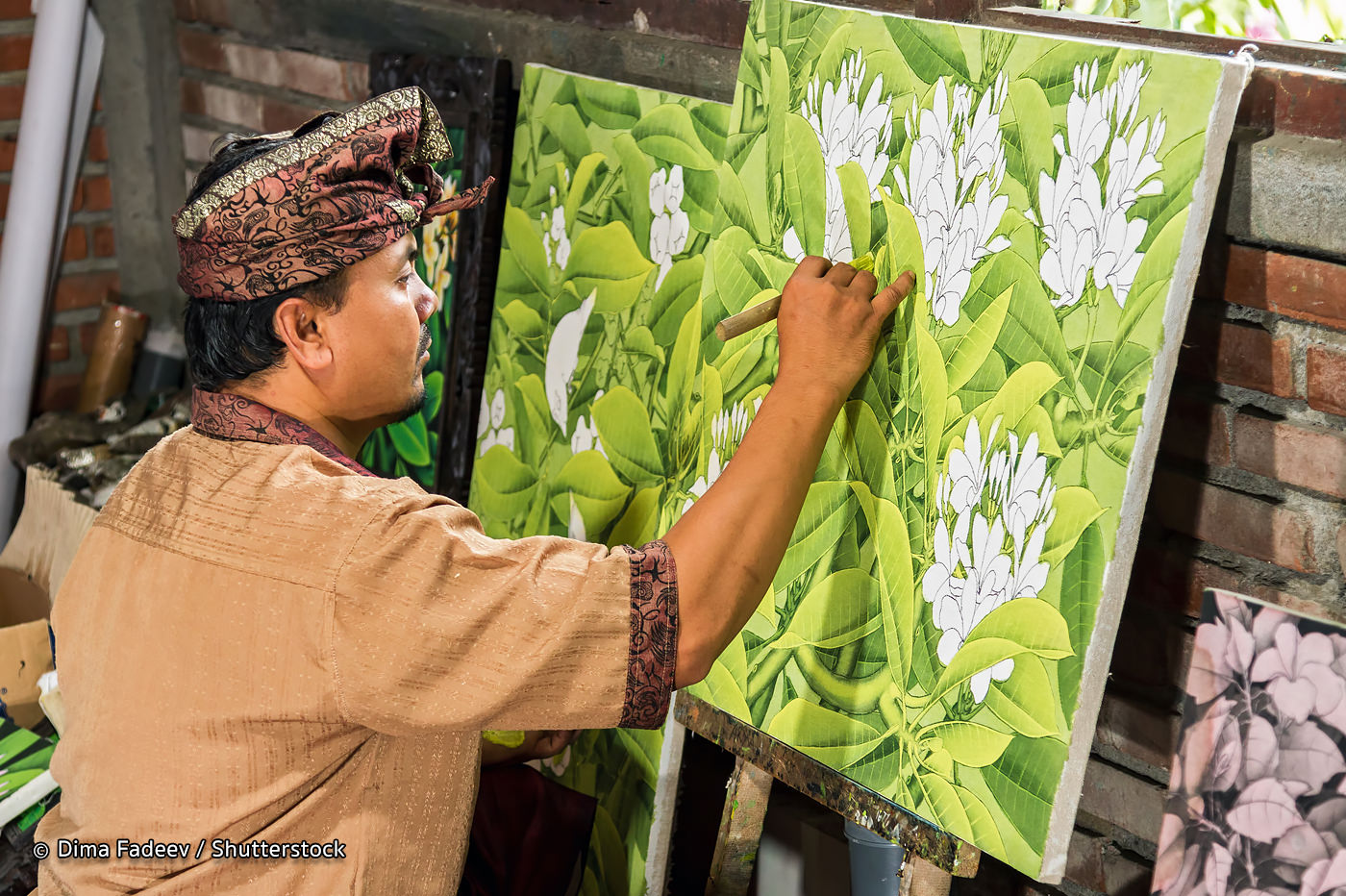 Photo ua.hotels.com
Read also: Jakarta – Victorious and Great: Symbols of liberty
Paintings often depicted scenes from ancient Hindu epics in the style of 'shadow marionettes' called wayang. Artists created their masterpieces only on cotton fabric, priming it with special rice flour solution and they made brushes and peculiar pencils of bamboo. The Balinese generally made all of their painting tools using pretty exotic materials. For instance they were making yellow dye of local clay resembling ochre, white one – of animals' bones, red one – using Chinese cinnabar (mercurial red-colored material), blue – of Balinese indigo, and they made black of soot – its mystery hasn't been solved till now. It was the use of these uncommon materials that has made Balinese picture art unique. But most interesting and puzzling thing is that the artists who paint in Kasaman style still stick to the ancient recipes. These dyes are extraordinarily durable – they do not fade away for centuries and there is a good chance that the masterpieces will meet the descendants in almost pristine state.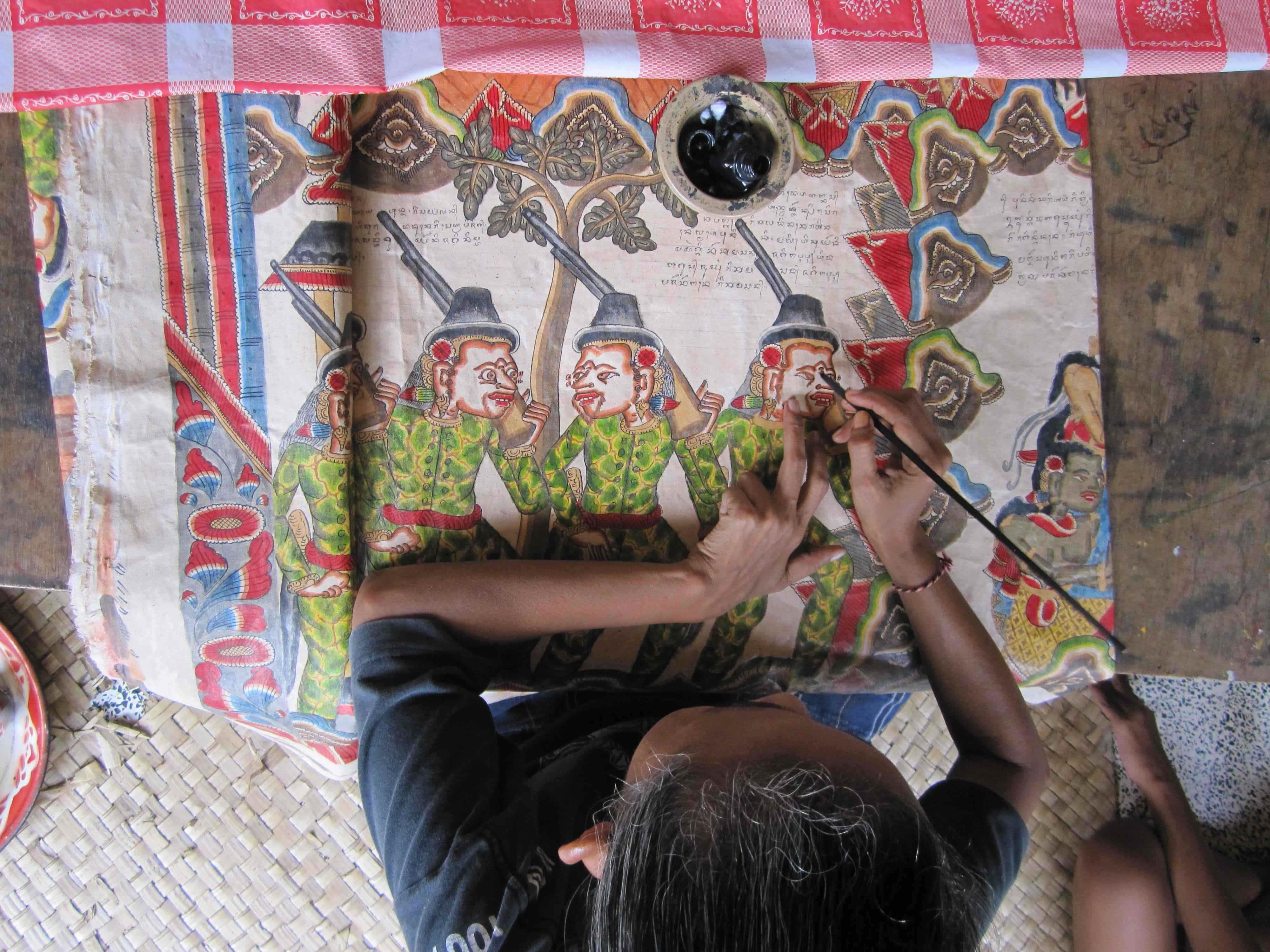 Photo dissertationreviews.org
Nowadays one can come across paintings in Kasaman style in nearly every nook of the island but only in Kasaman village the painters revere ancient traditions without violating them by as little as a fraction and keep producing paintings using same techniques as centuries ago. Several galleries and family art studios are preserved in Kasaman, knowledge and skills have been passed from generation to generation for hundreds of years in them. Not only one can watch masterpieces being created and paintings renovated there, but also learn the ancient technique. In many studios workshops for the tourists are held; during them they tell about main principles of this picture art: in what order it is customary to paint epic episodes, how to apply colors etc..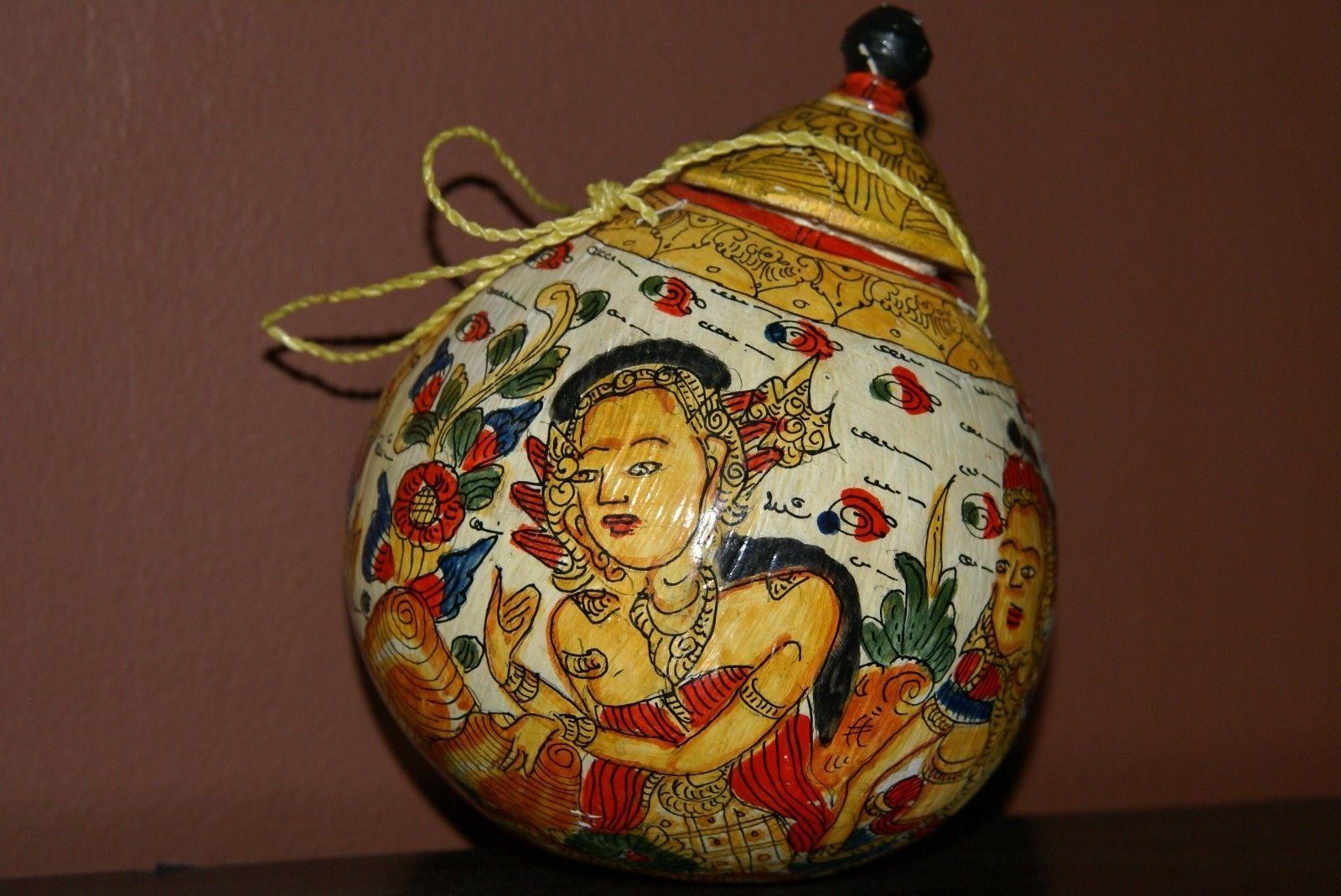 Photo worthpoint.com
Also, a school of classic Balinese picture art, founded by a famous third-generation painter Nyoman Mandra, operates in Kamasan. He died very recently at the age of 72. His entire life Mandra had worked on preservation of the traditional Kamasan technique and he succeeded meritably: popularity of his school and a powerful society of painter s in the art village testify to that.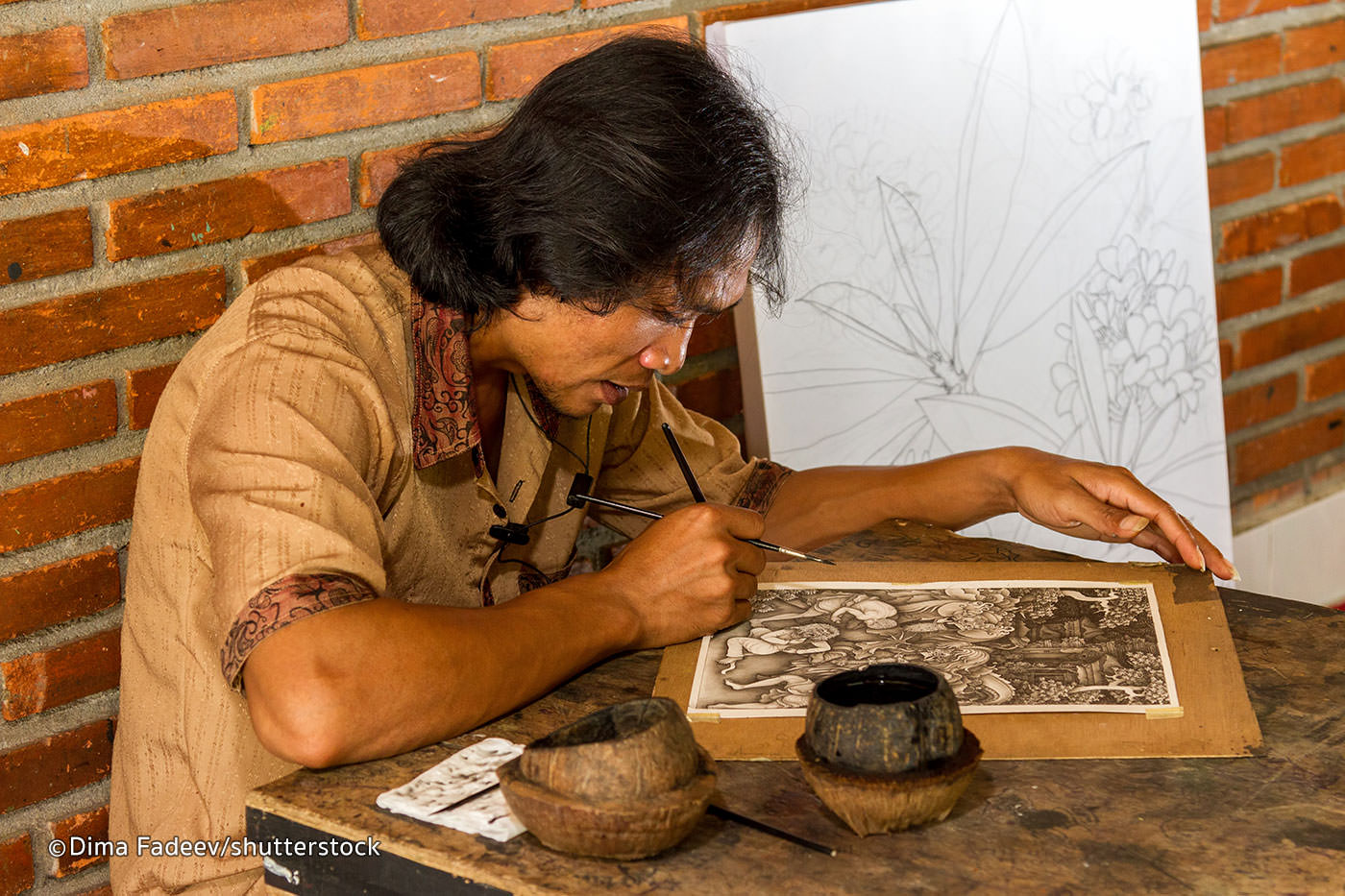 Photo bali-indonesia.com
Cover photo kintamani.id