Shopping in LA. Part 2
OUTLOOK continues to publish articles by Katia Zhylka who from Los Angeles on air reveals exciting features of the city. Now you are welcome to read the second part of article where Katia tells about boutiques which are must-see for every fashionista visiting the city of angels!
Today I would like to mention two other stores, there is no sense to dwell on them as their names speak for themselves. The first one is American RAG (150 S. La Brea Ave, Los Angeles, CA 90036) which stocks a diverse array of vintage clothing and accessories, various items for home, and jeans suited for every fancy. Such a number of denim brands can hardly be found anywhere else! The second stop is Crossroads Trading Co. (http://crossroadstrading.com/) offering vintage and recycled clothing, and there you can sell your things. It is very convenient – checked by me!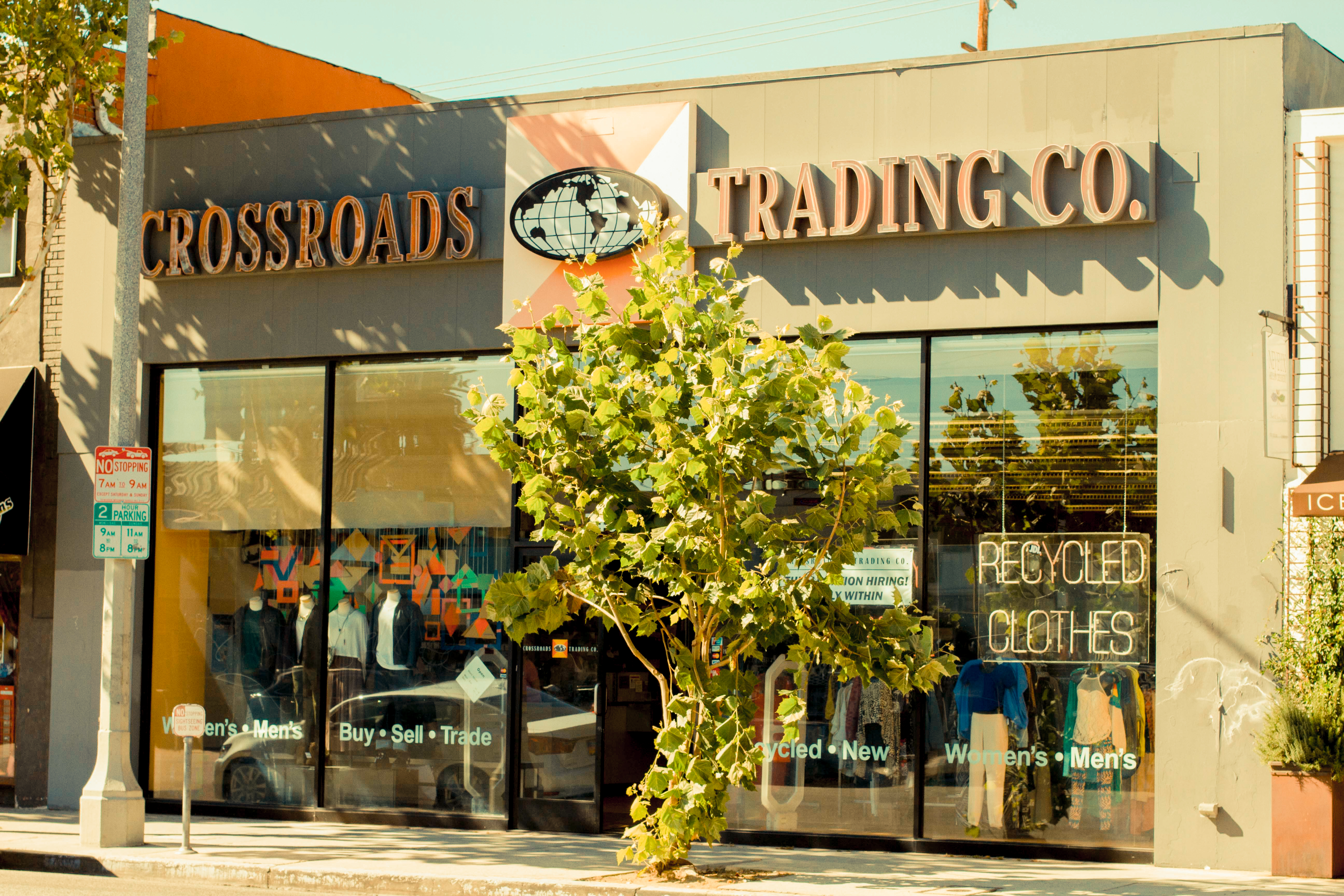 You will not cover money you spent for purchase, but some cash will go back to you. Unless you like the idea of just donating worn clothes to Goodwill Stores for those in need. There are many of such stores in LA, so it is better to find the nearest one on website. One store is at Melrose Avenue, and on this famed place I'd like to focus below.
When you want to see first-hand variety of styles, colours, trends and concepts of the human imagination, Melrose Avenue (starting at the intersection with La Brea Avenue, moving towards Beverly Hills) and Hollywood Boulevard are excellent streets for strolling. There is a lot exciting to look at within the walls of those shops, do not dismiss them. Remember: all good things come to one who seeks! Only those shoppers who are too sensitive aesthetically, perhaps, shall abstain. But do not forget what I have started with - be open minded to everything in LA  . Photos are brighter and more illustrative than my words!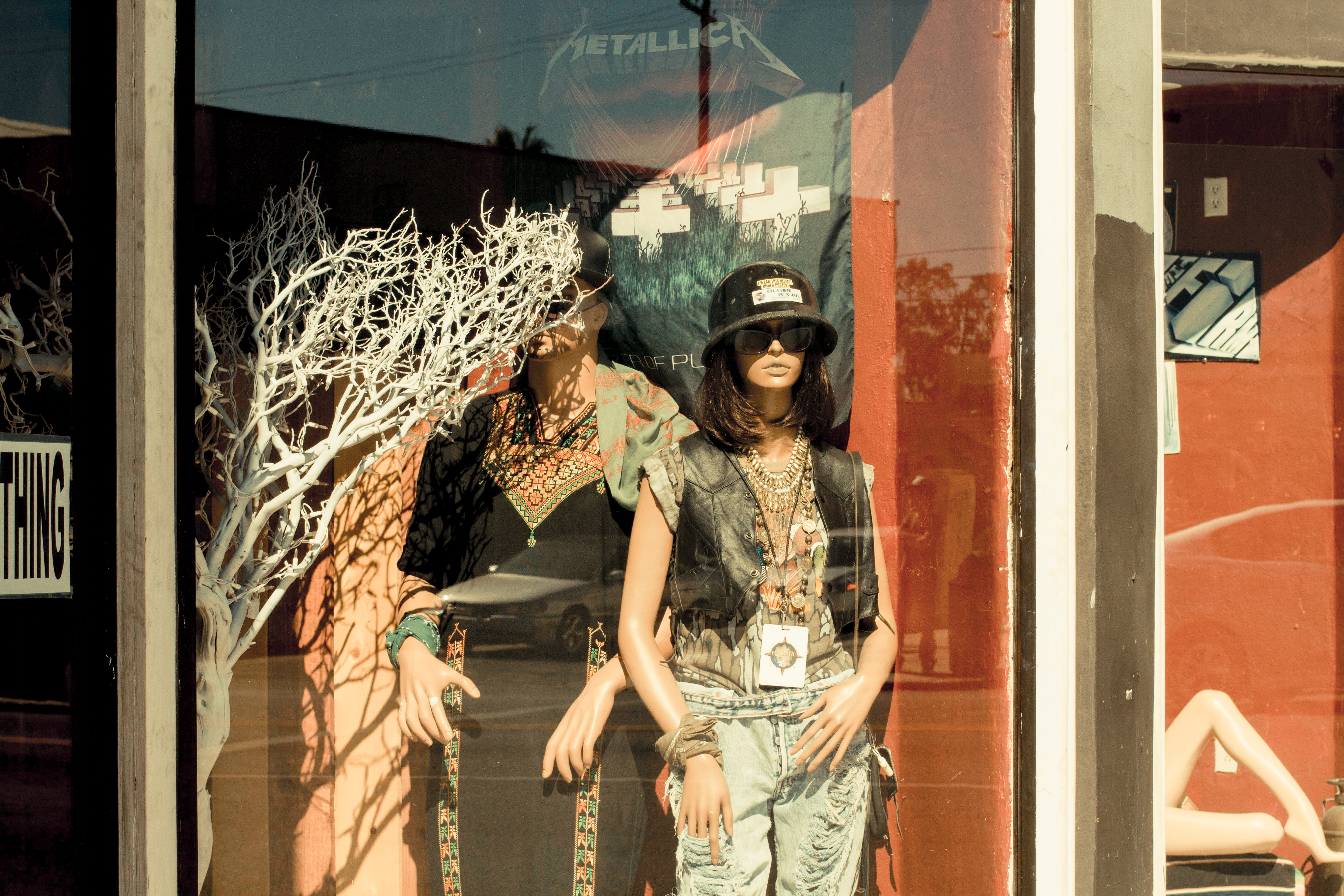 Such a phenomenon as flea markets, surely, is familiar to many of you. They are so numerous in LA, that I decided to share a link to the website with description of the most exiting of them: http://www.apartmenttherapy.com/the-best-flea-mark... -193110
Now let's turn to a more traditional shopping. By the way, the booklet I mentioned earlier, does not have a word about shopping in LA!? Therefore, for those who are more used to the big stores and high-end names/labels/brands (whatever you call them):
3rd Street Promenade. This street is anchored by a huge number of stores of the most popular and famed brands, however, there are both budget and premium brands - premium brands are located in the shopping mall adjacent to the street - hard to miss !!. Also it is teeming with restaurants, cinemas, bookstores, shops selling equipment and famous apple products, and much more, so shop until you drop on this trendy strip.
I started to move from the ocean, so I will go on this way) The next place where you can empty deep pockets is Westfield Century City. In fact, I do not want to write about every shopping mall in Los Angeles since the range of goods is almost the same, so I just list them, and you decide which one is closest to you geographically or which name you like. Another multi brand giant on my list is the Beverly Centre. I sometimes think that this is the second most popular place after Rodeo Drive, I often hear about it from people who came there). And, of course, do not forget about such department stores as Nordstrom and Macy's. It is certainly no point in mentioning their location, as there are a lot of them and they exist in all parts of the city. For those who have not heard about them – they are alike our former Central Universal Department Store, filled with myriads of goods distributed among departments/floors. Shopping centre The Grove for me personally is more or less enjoyable, since I do not like to dig through the malls and do it only when necessary. I prefer to stroll down the street lined with shops, look at display windows, enjoy coffee in a cafe in between). For someone it is the same thing, but for me the difference is definite. Thus, The Grove has some pleasant features: this mall is arranged as streets lined with shops, one can ride a free retro tram along the central street, grab delicious Sprinkles cupcakes, enjoy show of dancing and singing fountains, and by the Christmas perfectly decorated New Year tree will bring you for a moment somewhere to native and snowy lands of Ukraine. Truly, I go there once or twice a year - too many people!!! As I mentioned above, it is a type of leisure time for Americans, therefore, the place is overcrowded!!! Almost every shopping mall is packed with the suitable shops known to all: ZARA, United Colors of Benetton, MANGO, Topshop, H&M, Guess, Victoria's Secret, Forever 21, GAP, American Eagle, Levi's, ALDO and many, many others.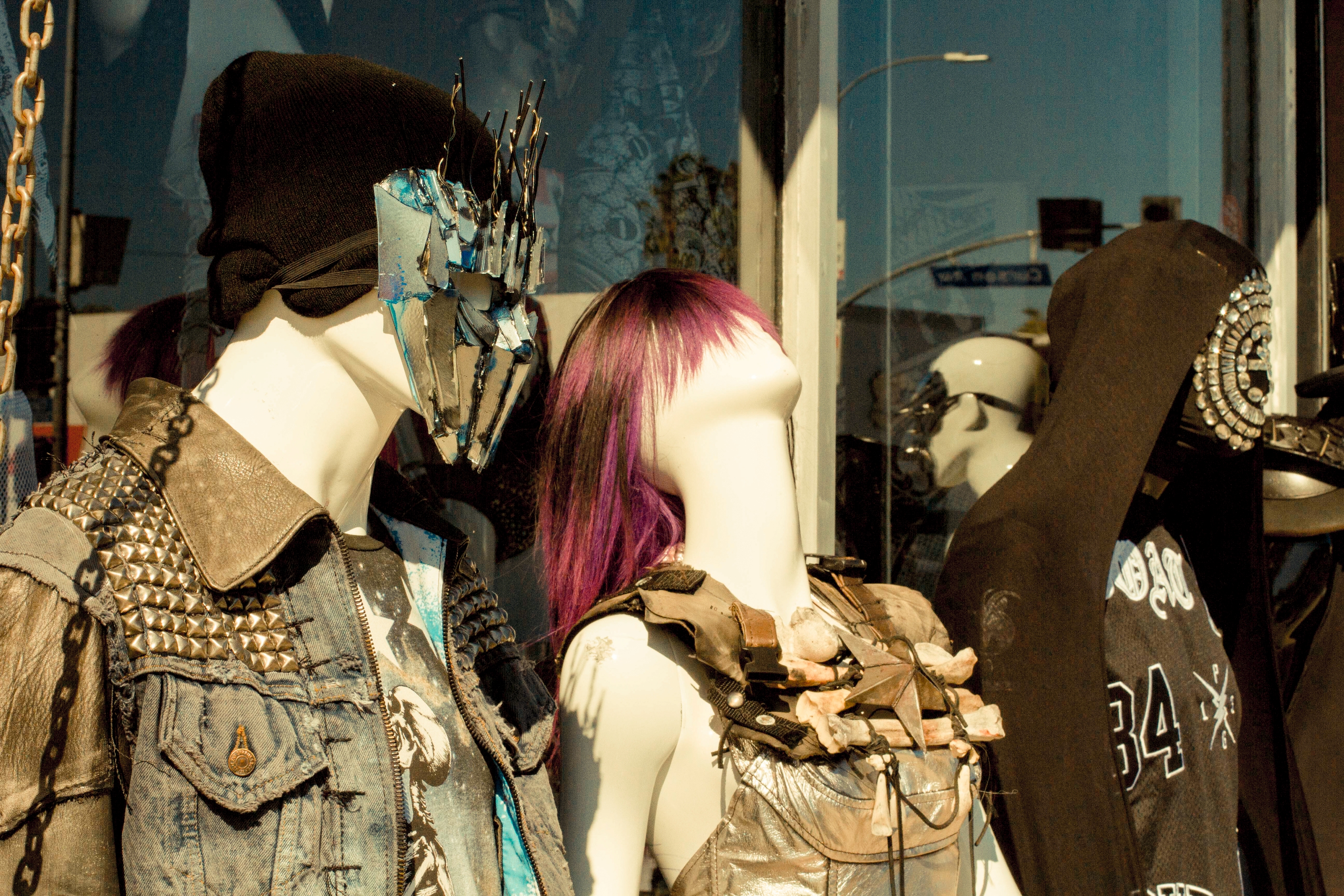 Of course, I cannot help but mention the Rodeo Drive and its parallel Beverly Drive. Louis Vuitton, FENDI, Prada, Chanel, Gucci, Rolex, Loro Piana, Céline, Montcler, Tiffany & Co., Bvlgari, Cartie... This is the prime spot where all people come even if they are not going to buy anything, one can just walk and gaze, and many tourists take pictures there against background of parked Lamborghini, Ferrari, Camaro, and what else is there !?) In addition to the high-end brands familiar to you, pursue shops in inter-block lanes, and you surely will find something interesting. When all that walking and gawking tires you out, hit the Nespresso boutique and have a cup of coffee. Great selection of flavours, more than pleasant atmosphere, and I'm ready to spend the whole day telling about their croissants with bacon and poached eggs!!! However, gastronomic pleasures will be described in another article. On Santa Monica Blvd, where starts the shopping part of Rodeo Drive, you will find one more attraction of this area - I forgot to mention that it is in Beverly Hills - the famous inscription BEVERLY HILLS. It is very noticeable as everybody takes photos in front of it). The last place I would like to share with you is a street called Melrose Place, where a crop of chic boutiques have made their home: Ralph Lauren, Tommy Hilfiger, Marc by Marc Jacobs, Stella McCartney, Isabel Marant, Alexander McQueen etc. The funniest thing for me is the fact that Melrose Avenue with the most diverse, extraordinary and provocative shops goes to Melrose Place - the street presenting the famous designers of the fashion world. Well here is my list of places where you can enjoy shopping for every fancy and budget.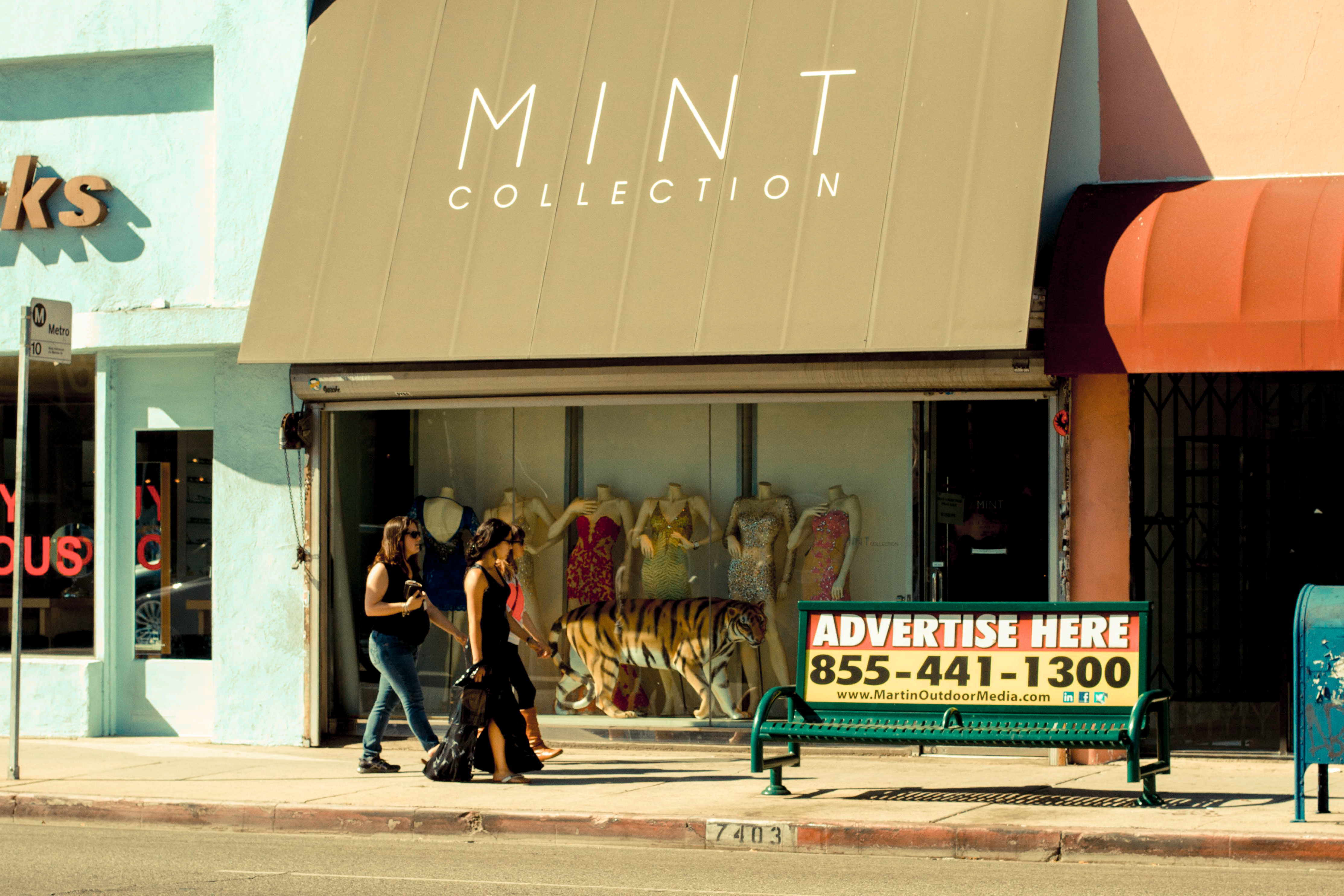 Now, let's come to such event as the SALE. Honestly, I still cannot understand it when and what kind of sales are held there. Maybe someone of you will let me know??? When I lived in Europe, everything was somehow logical - winter and summer sales, in LA I see sells all the time. Well, not every day, but in the off-season too. Therefore, in this subject I can be hardly helpful. But there is such a thing as Black Friday - it's Friday after Thanksgiving Day (4th Thursday in November) and the beginning of the Christmas sales. At night from Thursday to Friday, you can watch people taking line in advance to catch the best snatch). This applies both for clothing and footwear stores, and for shops of furniture and household appliances. Amusing spectacle!
And lastly, for whom sales and Black Friday are not enough, there are also Outlet Stores, where you can find all the same shops, but with permanent discounts and pieces of past collections. I visited only one Desert Hills Premium Outlets. Its main drawback is the location, it is almost a 2-hour drive from LA, and if you stuck in a traffic jam at the exit/entrance to the city, the trip can take from two and a half to three hours. Stores represented there are listed on the website. In my opinion it is worth visiting, but in many shops I found that garments filling racks are even not the last collection, but five-year-old. Nevertheless, there are those who enjoy it! So, get armed with comfortable shoes, credit cards and cash, patience and endurance, and you will conquer those shopping peaks!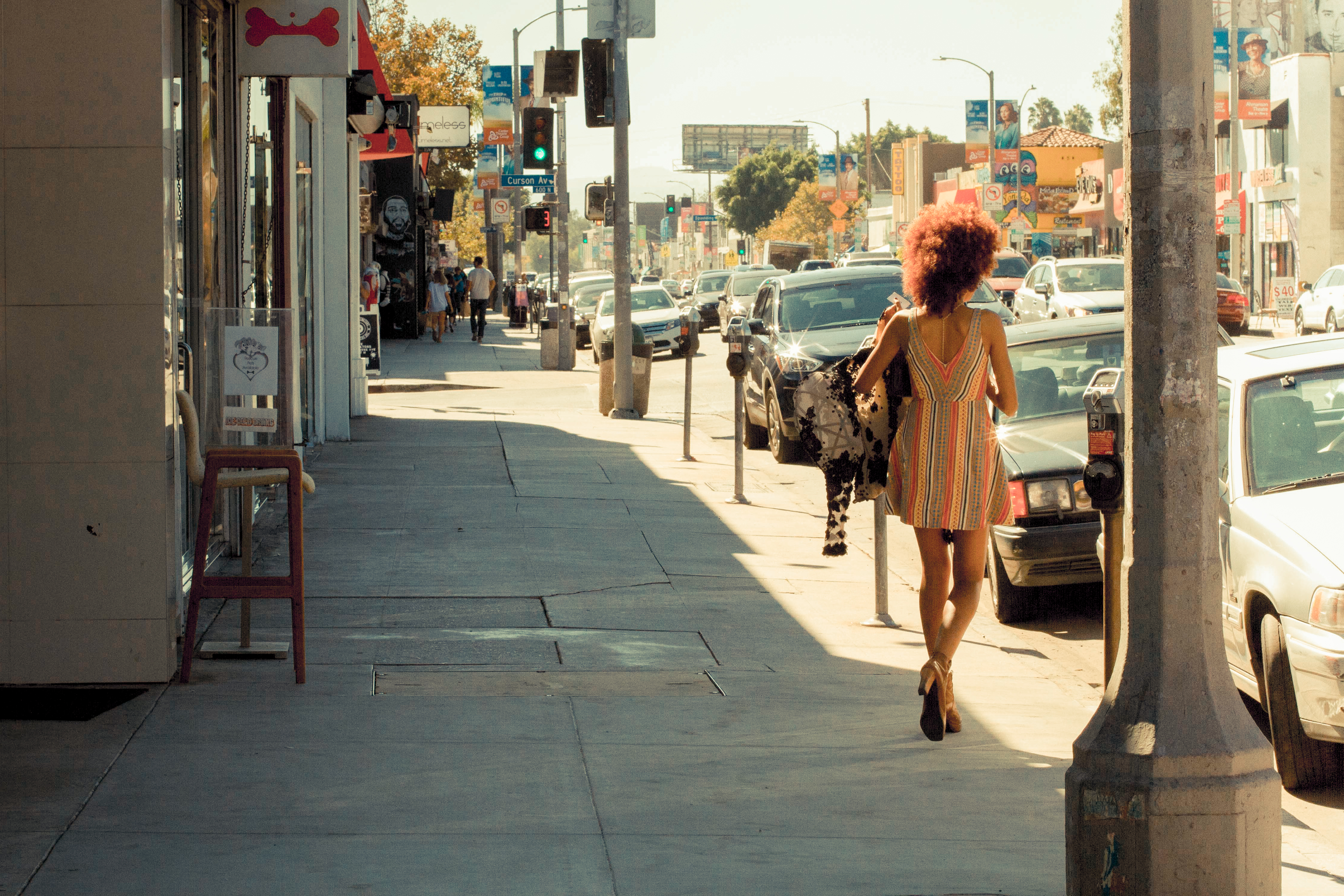 And if you're still reading this article - you're an avid shopaholic, that's what I want you to know!