Steam reality of steampunk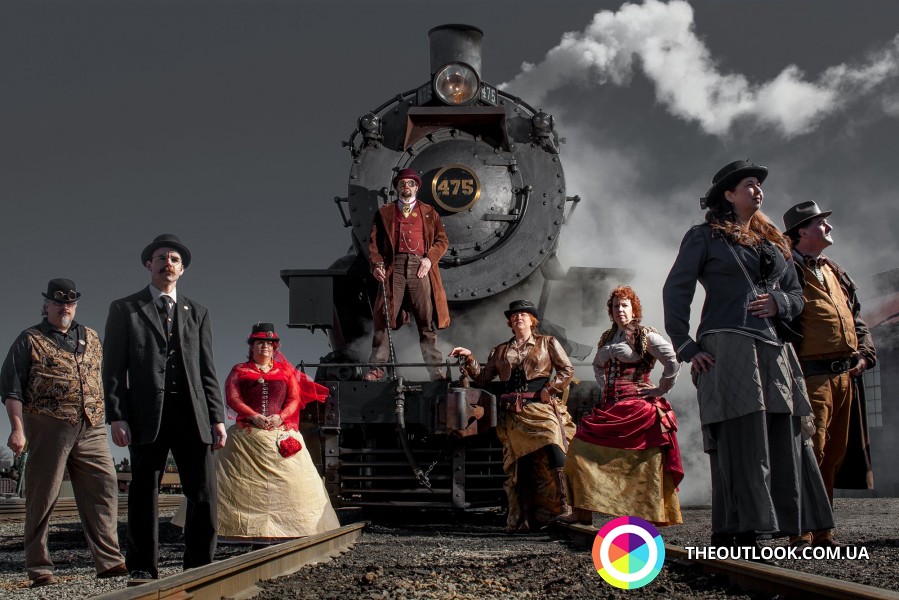 Instead of modern hackers steampunk offers scientists with wild eyes and a time machine; instead of mass destruction weapons there are revolvers and rifles with fancy gears and steam machinery; instead of new Hyundai trains – locomotives creaking with huge wheels.
Train from La Ciotat arrives at midnight. I straighten my hat adorned with new gears. Ladies on the platform enviously cast askance glances at my dress fashioned in the best traditions of the Victorian era. My watch, crafted by Edinburgh mad scientist, froze at 11.13. It is constantly breaking down and locomotives are ever late, I should have taken an airship. A gentleman came up to me; he is all of metal, cold and mechanically precise. A revolver showed from right section of his leg. A locomotive rumbled. It was the second half of the XIX century, and I met a steampunk.
---
Alternative world. Full steam ahead!
Steampunk refers both to a type of fiction and cultural trend, it is also a separate subculture praising the supremacy of steam engines which replaced electronic innovations.
Braking moulds it is worth noting that punk is not always expressed through green mohawk and ripped jeans on pins. It is not an outer shell, but inner state which conveys notion of individuality and challenges system. Steam is the object of worship and key fetish of this movement: steam engines, locomotives powered by steam and everything moving with full seam on.
Steampunk means literature, music, clothing and stylistics of era cult. It creates an alternate reality for technocrats. Their world clock stopped at street inhabited by factory bourgeois capitalists there technology of those days won.
From clockworkpunk to fantasy
Steampunk was coined in the late 1980s by the writer Kevin Jeter when sneering at the notion of cyberpunk and trying to find an accurate description of his works. Then in the 2000s grateful steampunk fans began to allocate a number of directions.

Clockworkpunk
Steampankers who worship clock and clockwork, gears and moving arrows.

Teslapunk
Subtype inspired by man ahead of his time - Nikola Tesla. Ode to electrical generator sounds in teslapunk.

Timepunk
Its adherents are willing to possess the time, that is to go back into yesterday and come into tomorrow, ignoring today. Timepunk is a trip back to the future and reverse, with adventures as in Robert Zemeckis film.

Sailpunk
The whole world is in the sky. Reality ruled by airships and pirates, water battles and flying islands. Sailpunk can be dived into through novel by Ilya Novak and Leo Zhakov Aqualon and through French short film The Impossible Voyage.

Fantasy steampunk
There is no go without magic, faeries and elves, druids, alchemists, dragons and other trappings of fantasy genre.
Steampunkers all over the world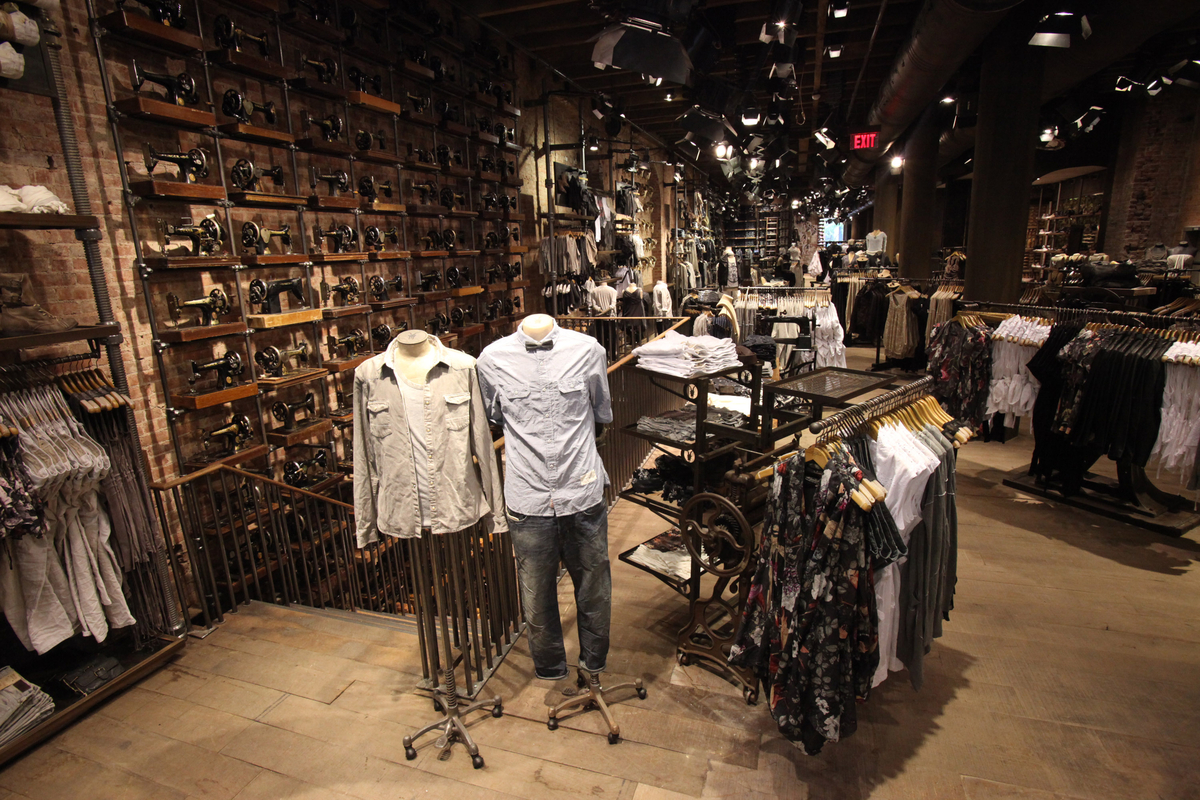 Nowadays steampunk is gaining momentum in America and Canada featured by parties, theatrical performances, concerts, carnivals, festivals and massive open-airs: TeslaCon and SteamCon offer everything for true connoisseurs of this culture. Participation in the events requires a special dress code, and the details of outfit can be chosen from online stores (Rebelsmarket, Steampunk.de) and even on Ebay in Steampunk Costume section.
In the CIS countries steampunk is in its infancy and has not boomed yet as a popular trend when compared with the United States. That has a certain charm both for fans, entrepreneurs and craftsmen of steampunk attributes.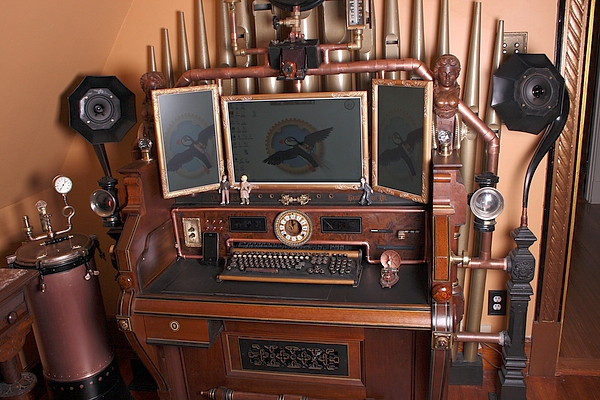 The community Parovoi Zhurnal (Steam Magazine) attracted more than 30 000 like-minded subscribers. According to its administrator Daria Belenkova themed events are held mainly in Kiev, Moscow and St. Petersburg, and widespread publicity is only a prospect. The girl found herself in neo-Victorian and steampunk style: Steampunk for me is a beautiful hobby and it extends into my way of thinking and lifestyle. It all started, probably, a long time ago with interest in history of the Victorian era, classic books by Jules Verne and love to historical costumes. Steampunk is a part of my life: it affects the books I read, the music I listen to, my clothes, pastime, taste preferences. Nevertheless, I separate hobbies and everyday life with work and its inevitable conventions.
Steampunk is a new window into another reality for everyone who wants to dream. For a start one can watch Wild Wild West again, and then choose an outfit with crazy mechanisms filtered through steampunk aesthetic.