Charitable dance. Foreign diplomats attended the annual ball in the IIR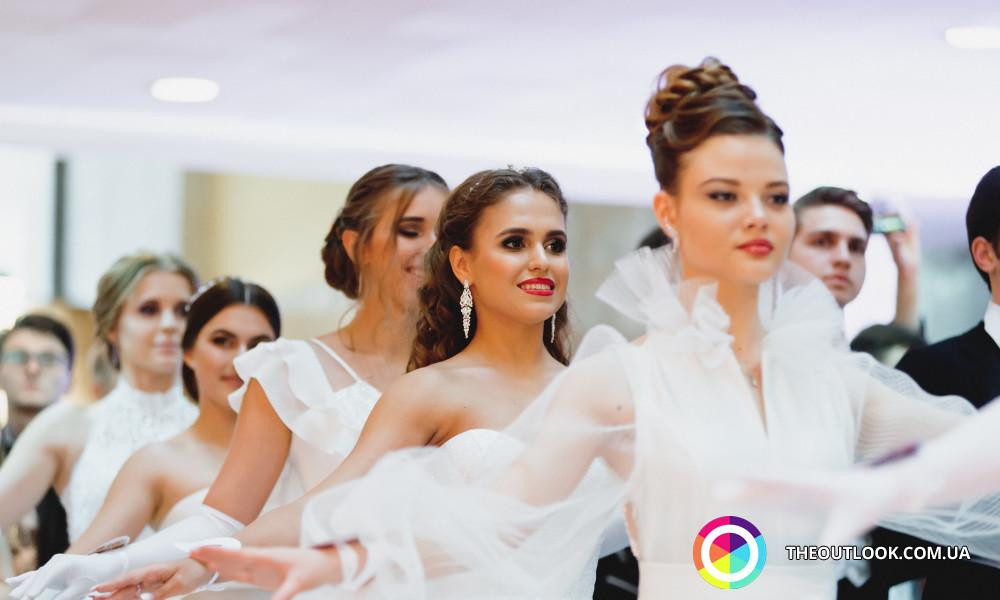 The Institute of International Relations of the Taras Shevchenko National University of Kyiv and personally the director Valerii Kopiika invited everyone to support the student initiative of the Charity Ball IIR-2019.
Honourable guests of the foreign diplomatic corps, namely, the Extraordinary and Plenipotentiary Ambassador of Croatia to Ukraine, Mrs. Anitsy Dzhamich, diplomats from the Embassy of Vietnam - Mrs. Le Thi Thu Phuong and Mrs. Nguyen Thi Hai Yen, the embassies of Indonesia - Mr. Gatot Amrich Jemirin, Mr. Gyroth Argo, the representatives of the embassies of Azerbaijan, Uzbekistan and the missions of UN to Ukraine attended the event.
Colleagues from the foreign diplomatic corps chose in their opinion the best couple of debutants. That was a part of a special nomination "A couple of the event. The choice of diplomats". Lazareva Mariia and Shemlii Serhii became winner at this nomination, they are first-year students of the department "International Relations".
The program of the ball included a competitive part of the event where debutants demonstrated their dancing skills in polonaise and waltz, art acts and master classes for guests.
The couple number 7 was elected as the king and queen of the ball, that was the couple who the diplomats also expressed their sympathy. Guests of the event also voted for Mariia and Serhii.
IIR Charity Ball is a cultural event that was held for the second time at the Institute and gave its guests the opportunity to join the classical traditions, gain dance experience, support students' initiative to hold events to raise funds for the development of the Institute, help orphanages, and those who are in difficult situations.
This year, money from sold tickets and charitable contributions will be sent to the IIR Development Fund (http://iirfund.org/), to provide financial support to the Prilutsk regional infant home "Nadiia" as well as IIR's postgraduate student Anastasia Pryadko who is fighting cancer disease.
Students, empolyees and graduates of the Institute, representatives of the diplomatic corpsa and governmental bodies as well as business circles, cultural and art workers, active representatives of civil society were among the participants of the event. The key mission of the event was to create an atmosphere of harmony, peace and goodness for the full development of creative and trend-setting youth.
The OUTLOOK project working in the field of cultural diplomacy and media was an even partner of the event.
Have a look at the photos from our gallery to feel beauty and elegance: