Vyshyvanka Day 2020! Diplomats of foreign embassies support the celebration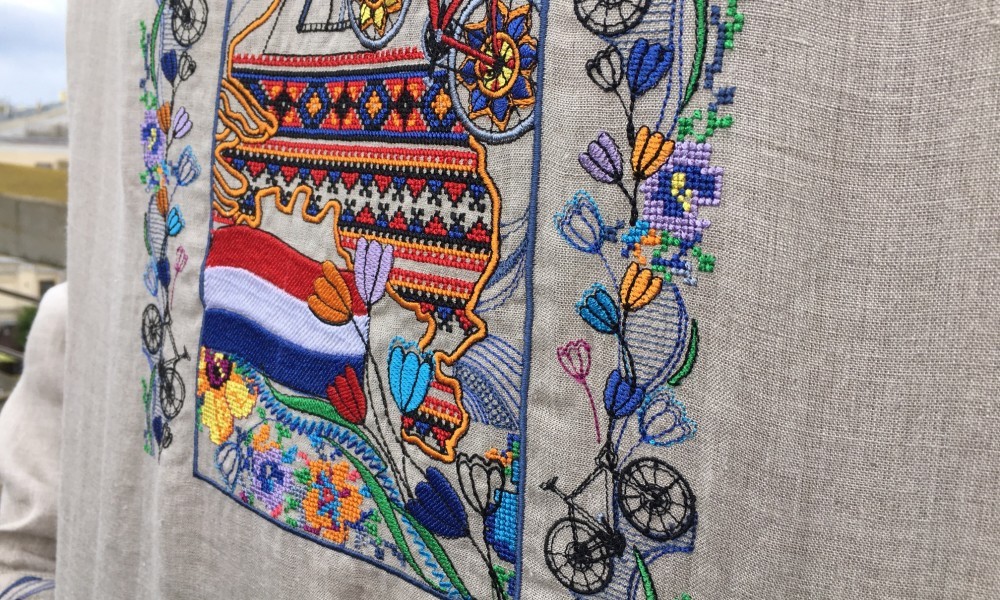 For many years in a row, Ukrainians around the world, by wearing national costumes for work, for a walk around the city or just for photography, celebrate the Vyshyvanka Day. This year, the celebration took place on May 21 and was joined by representatives of foreign embassies accredited in Ukraine.
The idea of the celebration originates from a student initiative in 2006, when classmates of the Faculty of History, Political Science and International Relations of Yuriy Fedkovych Chernivtsi National University chose one day and all together got dressed in their vyshyvankas. In a few years, the holiday began to gain popularity in various regions of Ukraine, Ukrainian diasporas around the world began to promote national clothing, and in recent years, representatives of embassies accredited in Ukraine joined the celebration, though not official, but symbolic for Ukrainians.
From the very morning, video greetings of ambassadors, bright photos of diplomats, as well as competitions from foreign missions flooded the Facebook feed, despite the conditions of quarantine. The Ambassador Extraordinary and Plenipotentiary of Japan to Ukraine Takashi Kura congratulated all Ukrainians on the holiday, and especially doctors, thanks to whose efforts it will soon be possible to wear vyshyvanka for a walk around the city.
Video published by the Embassy of Japan in Ukraine
On Vyshyvanka Day, the Embassy of the Netherlands presented a special project - "NL Vyshyvanka", which tells about the traditions of bilateral relations between the Netherlands and Ukraine: cooperation in many priority areas of economy, agriculture, education, culture, human rights, peace and justice. Ambassador Extraordinary and Plenipotentiary of the Netherlands to Ukraine Johannes Hermann Adrianus de Mol said that he was impressed by the beauty of embroideries on the Ukrainian National Day, just after he arrived to Ukraine, and this vyshyvanka symbolizes the appreciation for the beautiful Ukrainian tradition with a flavor of Dutch innovation.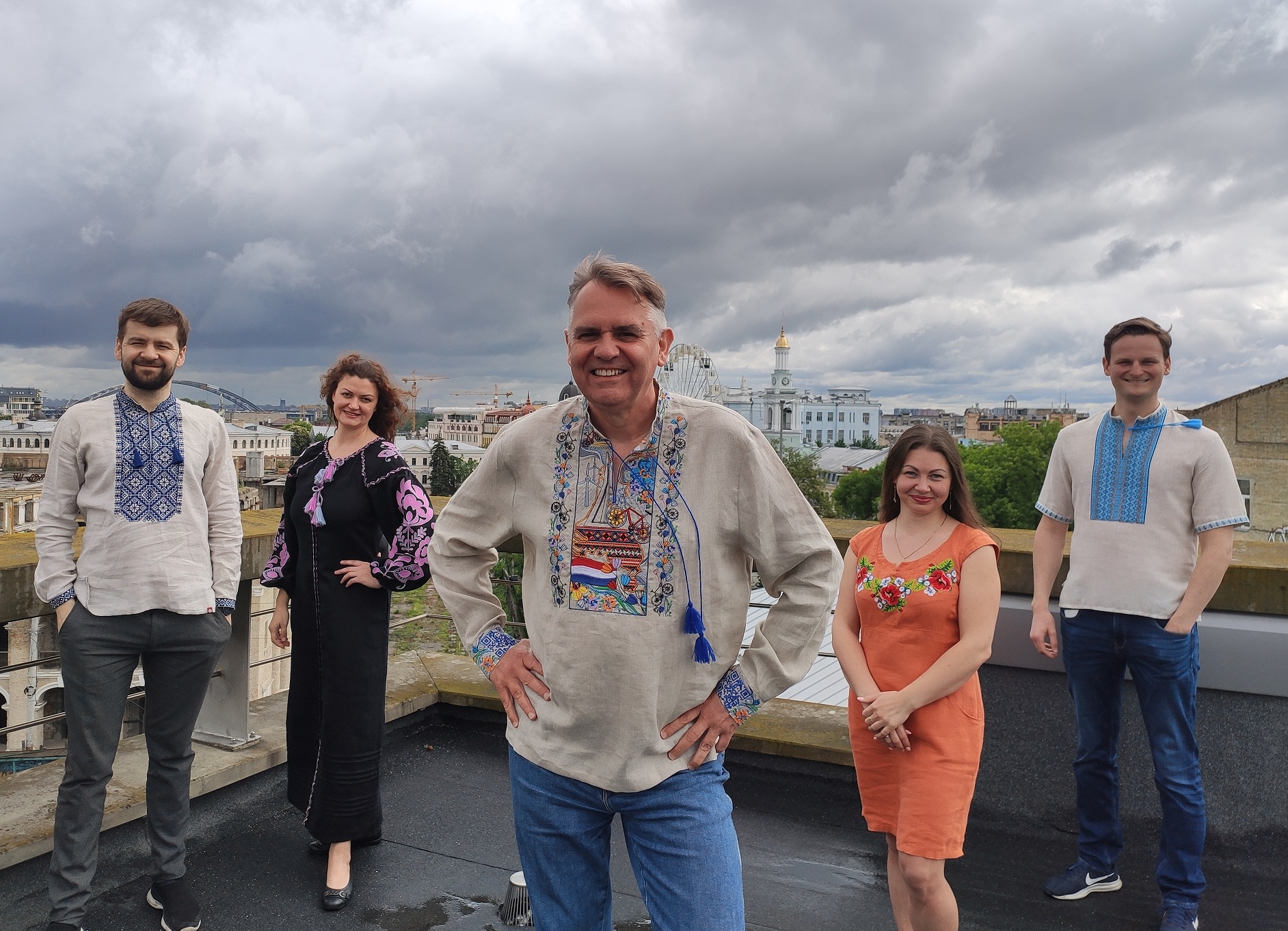 The creation of our Netherlands' style Vyshyvanka started with a cooperation project between the Dutch designer Emily Hermans and local designer and manufacturer of ethnic clothes Edelvika.
The Embassy of Switzerland in Ukraine shared a video of the ambassadors accredited to Ukraine during 2015-2019, who said warm and sincere congratulations to Ukrainians, and in the background the poem "Two Colors" by Dmytro Pavlychko was sung by Kvitka Cisyk.
Greetings also sounded from the Ambassador Extraordinary and Plenipotentiary of Turkey to Ukraine Yağmur Ahmet Güldere, who said that vyshyvanka is better identified with handicraft for him.
The bright flash mob also virtually united the diplomats of the Embassies of the USA, Canada, France, Great Britain, Slovenia, Czech Republic, Sweden, Estonia, Delegation of the European Union to Ukraine and UNHCR, and the Embassy of Germany announced a competition in which the prize will be three German-Ukrainian embroidered shirts. Take part!

Cover photo from the Embassy of the Netherlands in Ukraine page