Workshop on Cooking Varenyky Dumplings for the Ambassador's Spouses Club from the Outlook Project And Culinary Expert Ievgen Klopotenko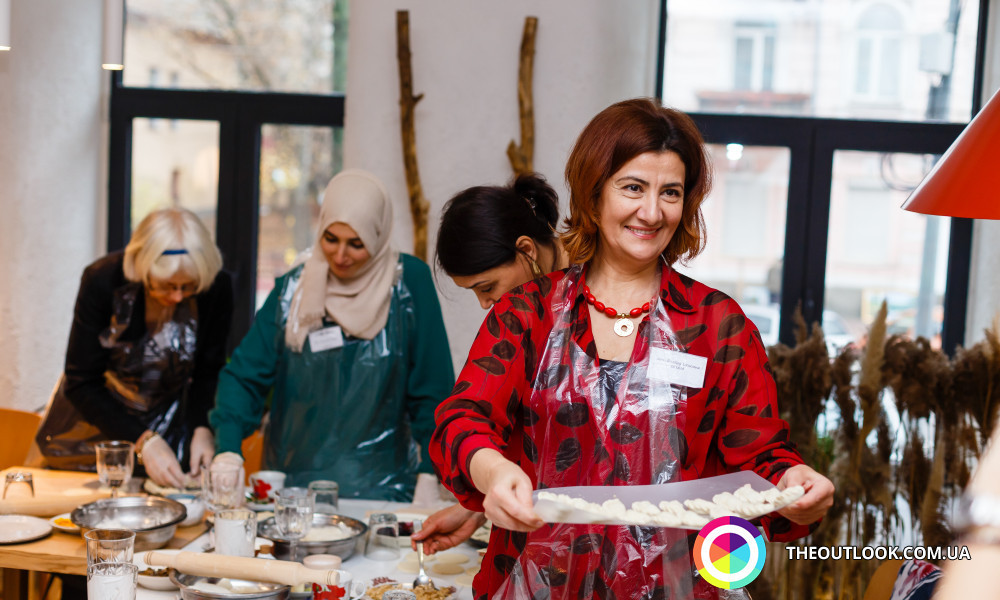 On the initiative of the Ambassador's Spouses Club, Outlook Project organized a culinary workshop on shaping varenyky dumplings from a Ukrainian chef and co-owner of 100 Years Back in Future Ievgen Klopotenko.
Presentation of the Ukrainian culinary heritage to spouses of the diplomats and acquaintance with the ancient recipes was held, aiming at promotion of Ukrainian cuisine as well as spreading principles of intercultural cooperation. Besides, the culinary expert told about his activity on gathering unique cooking techniques, that he personally learned during his expeditions in various regions of Ukraine
The OUTLOOK Project warmly welcomed at the event spouses of Ambassadors Extraordinary and Plenipotentiary of Norway, Lebanon, Egypt, Tajikistan, Italy, Japan, Moldova, Malaysia, Libya and Indonesia, the spouse of the Secretary General of GUAM, and a member of the club Lyudmyla Skyrda.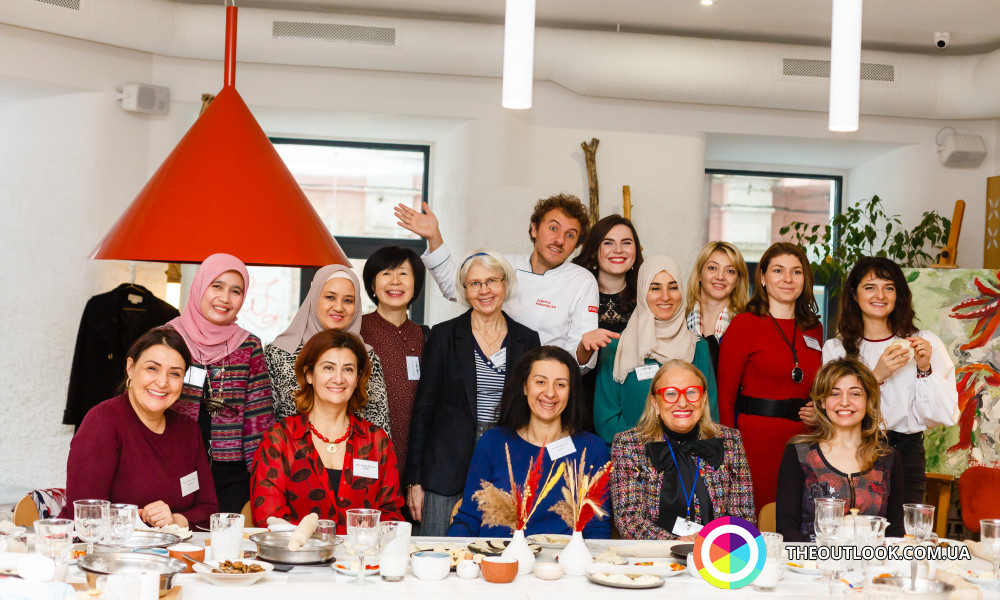 The meeting began with a welcoming speech by Shafag Oruzheva, the Head of the Club, who thanked the OUTLOOK Project and Ievgen Klopotenko for the implementation of this initiative and an opportunity for the honorable foreign ladies to feel Ukrainian culture through the traditions and cuisine.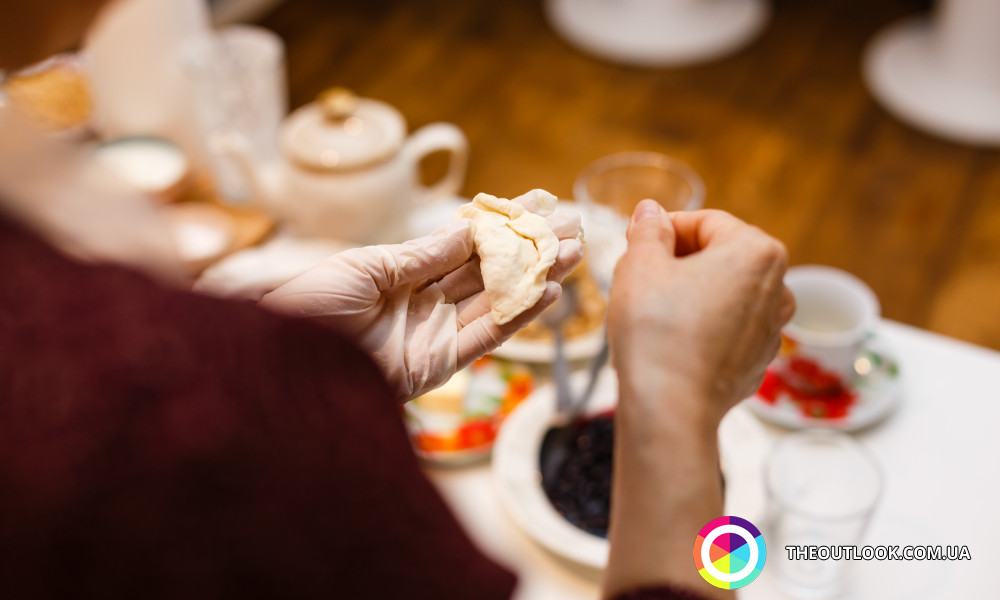 Director General of the OUTLOOK Daria Kariiakina stated: "We make it our mission to decrease the distance that separates us from getting to know each other and distinctive cultural features of our peoples. People can speak the same language when they share common values. We really want that after the workshop you develop a desire to recreate in your own kitchen everything you will learn today and everything that is a routine practice for Ukrainian ladies of the house".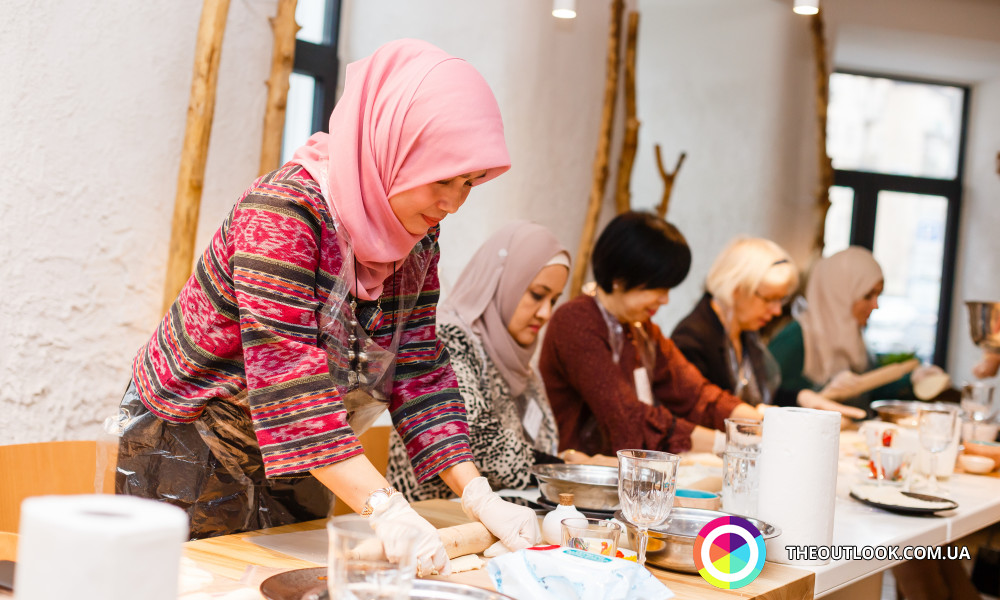 Ievgen Klopotenko, in his own turn, said, that it was an exceptional honor for him to share the secrets of tasty dishes and results of his meticulous work on gathering old Ukrainian recipes undistorted in the course of time, as well as to make a presentation of his author's vision of serving local products using unusual interpretation of ingredients that are familiar to everyone.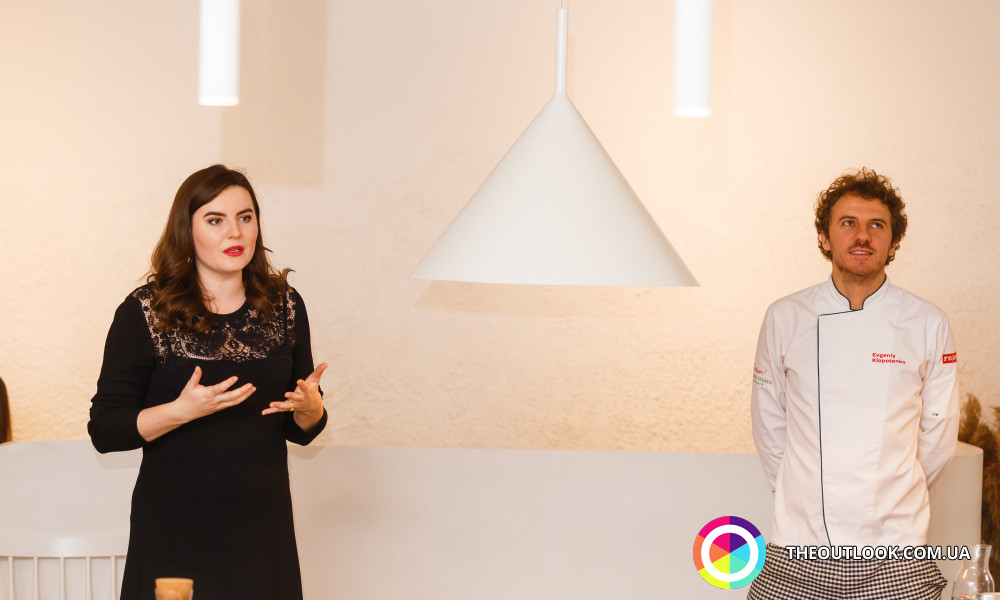 Members of the Ambassador's Spouses Club where thrilled to take to cooking one of the most popular Ukrainian dishes, learn about variations of making dough and stuffing, and to taste the culinary artwork afterwards.