Food for hearing: kind regards from Ethiopia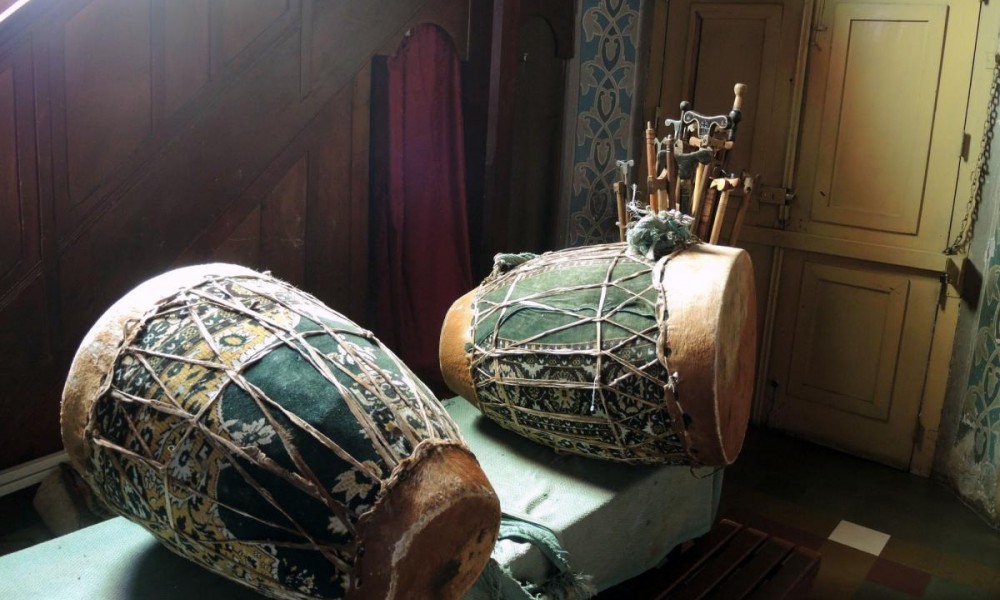 African music is fettered by checkered stereotypes thickly as hyleas situated in the same place are covered with lianas. The reality, however, is that in skillful hands anything can tune up in variations of overtones. These were the motives that originated in hot tropics that influenced establishment of bands all over the world.
The most common misconception is that as centuries went by peoples of the hottest continent managed to master only the most primitive ways of extracting sounds. Some say, as opposed to developed Europe and a perfectly up-to-date America they still remain on the level of eccentric amateurs. Thus on hearing combination of words "Africa" and "music" most people picture unpretentious shape of a drum.
Greater part of African musical instruments can be tagged with everybody's word of choice: "handmade". The thing that an average German or Frenchman would trifle with and throw to a tray, on the other continent can play and sound as colorful and surrounding as a piece from a symphony orchestra perfomance. And, as we understand, it is far from being a complement towards European snobbery. Wood, metal, tusks and fangs, skin, corns of wild animals and reptiles; osier, clay, bamboo, switch grass and corn stalks, cane as well as dried out baobab and pumpkin fruits and seeds, coconut shuck – and this only a partial list of things with which one can later on play music.
Some representatives of African musical instruments look so extravagant that are not immediately distinguishable against surrounding tropical scenery (image 01). For instance a so called terrene bow is in fact a bent body of a small tree with a cord of convolute fibers in the upper part. A stone, a piece of wood or barque is affixed to the lower part of a makeshift string, it is later on dipped into a hole dug in the ground. In this case it serves as a simple soundboard. In northern Ghana and Uganda this instrument usually performs a role of a child's play but it is also used by adults for ceremonial reasons. Similar way of extracting sound is used by Mbuti pigmys from Ituri forest (north-west of the former Zaire). Music, or better still to call it musical rhythmic pattern, is created by means of a special "drum" dug in the ground and wrapped in fells.
Admittedly, it would not be entirely correct to describe African tunes and instruments only in contrast to and with emphasis on what is different from our canons. Authentic musical traditions brought to the New World together with slaves had an impact on development of music of the USA and a number of countries such as Cuba, Brasil and Haiti. Otherwise blues and Negro Spirituals would have no chance to be born. Nowadays similar ethnic African color called 'world music' is used with enthusiasm by many Indie, soul and funk ensembles. One can hear the sound of mbira or kalimba (African manual piano) not only in latitudes of Central Africa and Antilles but also in tracks of musicians performing on tour around the USA. Perfect example to the point is Earth, Wind & Fire funk band.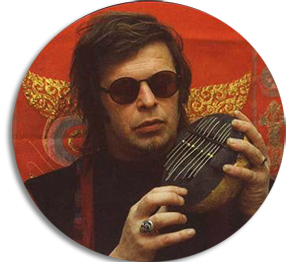 Leader of a Russian rock band Boris Grebenshchikov is also no stranger to African aesthetics (he is holding kalimba in the picture).
As opposed to melodic component of tropical tunes it is worth keeping an eye on its contrariety that is music for messaging and ceremonial tunes for entrancement. For instance, regional festival of dancing and singing in the city of Arba Minch in the south of Ethiopia might come as a shock to any melomane. Participants of this "Afrovision", in addition to representatives of a more conservative approach in this respect, local peoples of Dorzo, Diratie, Gamo and Gidole, are flutists from Dirashe (one of the regions of the abovementioned country). Their ensemble of 15 musicians performs dire cacophony on their musical instruments. It is by definition built on sheer dissonances. Musicians extract sounds in turn and sort of with overlap, gradually building up the air and rising general sounding. Say what you will, but art theorists, having visited the event, would have got much food for thought (non-tempered melody, it only remotely resolves into sol-fa sharp-re) and all the others at least food for hearing. Amusing, curious but the one that is hard to digest. Here, make sure for yourself:
Cover photo catholicsandcultures.org