Palio del Papero: Not just birds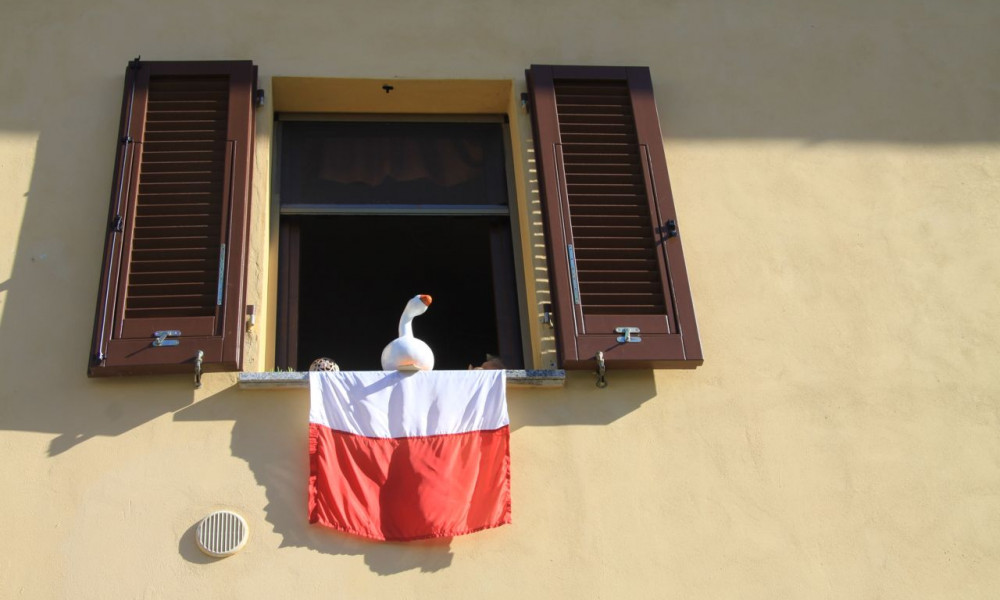 There are so many things that Italy mixes in its cauldron: gondolas that travel along olive-green rivers, scorching sun that, like a juice, flows into the bottle of Pisa Tower, entwined spagetti of streets and crusts of squares covered in a mixture of Italian herbs and dialects. Also, it has ducks in its teasury. Oh yes, it is these creatures that allow you feel a flavor of genine national distinctive. And this ducktale is over thirty years old.
It stems from a distant year 1982. Small Italian village San Miniato situated on a hill nearby Balconevisi used to be a farmers' settlement. There have always been few local citizens. And in 1950s-1960s after military actions and other troubles only a couple dozen families remained.
But in 1980s some families started coming back to their native lands. And in order to revive the place somehow they decided to arrange a festival where they intended to treat everyone with mushrooms and white truffles that the area is famous for. And in several years, specifically in 1982, orchestrators decided to boost interest in the festival - and traditional truffle'n'mushroom meal turned into a garnish to a main dish. It was because since than "duck races" became the most spectacular act of the festival - not consumption of gastronomic delicacies.
Photo unagraficamondo.wordpress.com
Duck festival (Palio del Papero) that is also called Palio Racing is traditionally held on the second Saturday of October. It is exactly the time when autumn ahas already visited people yet they still want to have a party and some lively emotions.

In order to compete for the main prize, four neighboring towns Formacino, Il Borgo, Buecchio and Fondo di Scesa have to introduce their marathon runners. All the perticipants present a couple of ducks-runners each and call them after native towns. Birds have to cover a distance of 150 meters. At that their 'tutors' have to encourage the feathered in order to bring them to finish sooner then their rivals do and save them from getting into a soup. The latter one is a joke of course. Attitude towards ducks is subject to control. During races it is forbidden not only to push birds - even to touch them, it is allowed to hurry them using voice alone. Even observers are invited to the festival; they check out conditions that runners are kept in, process of their preparation for the race and make sure that coaches don't 'let loose with their fists'.
Spectators come up with prognoses, make real bets and watch competitors cover the distance. Ducks evoke real excitement because their behavior is rather unpredictable.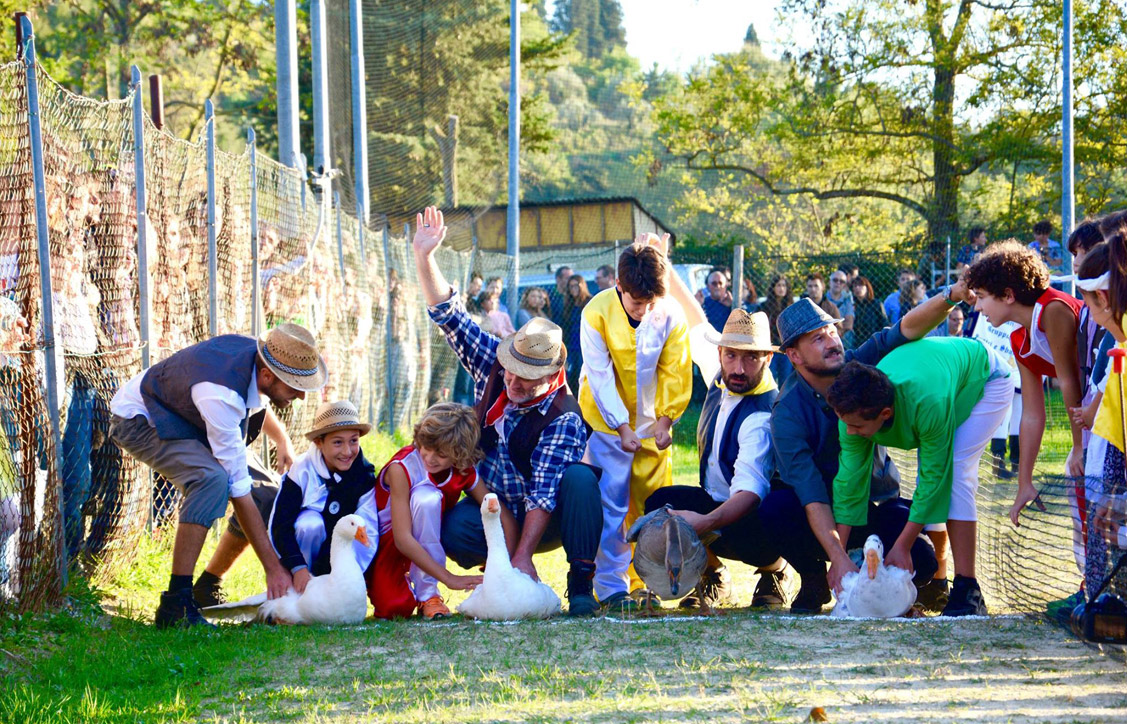 Photo usbalconevisi.it
On conclusion of races those who take part in festivities make pictures with birds, participants of finals, argue about racers and celebrate together with winners.Spectators also witness of a historic parade: it depicts events that took place in the lands of San Miniato. The act refreshes recollections of locals on dates and events and tourists get a review of the town's past thus learning something new and unknown. People are fascinated with history of places that gave Italy and the whole world outstanding personalities like poet Franco Sacchetti, composer Mario Mascagni, directors brothers Paolo and Vittorio Taviani and others.
After sports and culture performance the time comes to try traditional Italian cuisine and taste delicacies. White truffles grown in suburbs of San Miniato are famous for theit large size and remarkable qualities. Traditions of growing, cherishing and trading white truffles in this area reach as far back as hoary Middle Ages. So locals know a thing or two on the subject and will treat you with the tastiest products of high quality.
See also: Let flowers bloom! Top flower festivals in the world!
And participation in duck festival is bound to help you understand if italian shoe fits you.
Photo unagraficamondo.wordpress.com
Cover photo unagraficamondo.wordpress.com