Round the edge of the world. Cape Horn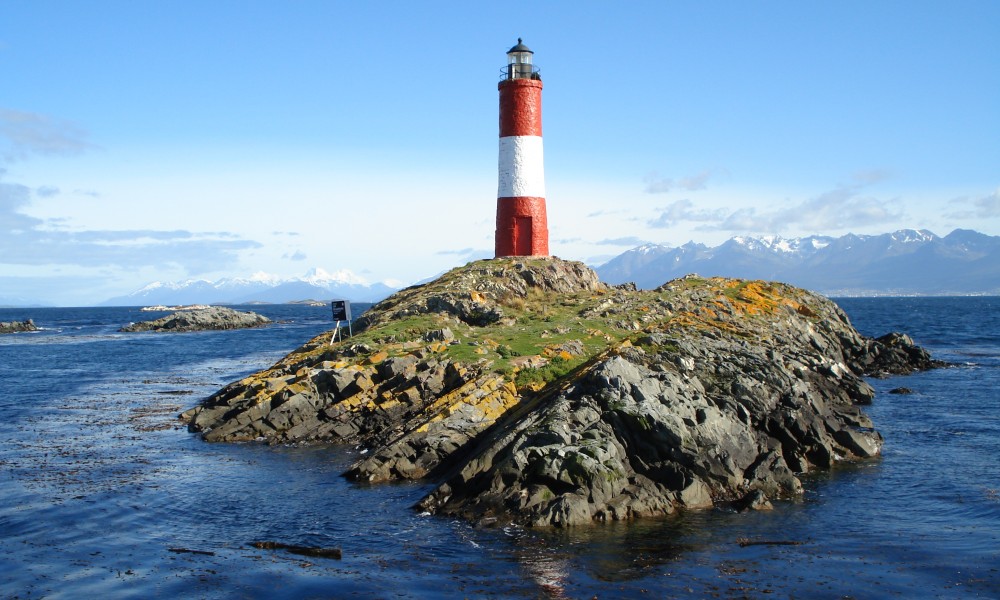 For sailors to round Cape Horn situated in the very South of Argentina is a success that equals to Everest ascent for alpinists. Rush under sails around "sailor's graveyard" defying gigantesque waves and hurricane wind turned out a success for the first time on January, 29, 1616.
There are countless ships that endeavored taming it but ended up finding final abode there. No captain heading towards the island was certain whether he was going to preserve his crew and his vessel…
Gloomy and cold part of the continent of South American called Land of Fire is an archipelago composed of hundreds of isles. It is on one of them where Cape Horn also known as "the edge of the world" is situated. Sunny weather in this region is a rarity that needs to be awaited for months. In the rest of the time fog, rains and squally winds reign here. Eternally gray sky fades into sombre sea poured around the isle creating an impression of an integral unit. Destinies of sailors are decided without their participation obeying solely to the imperious power of nature.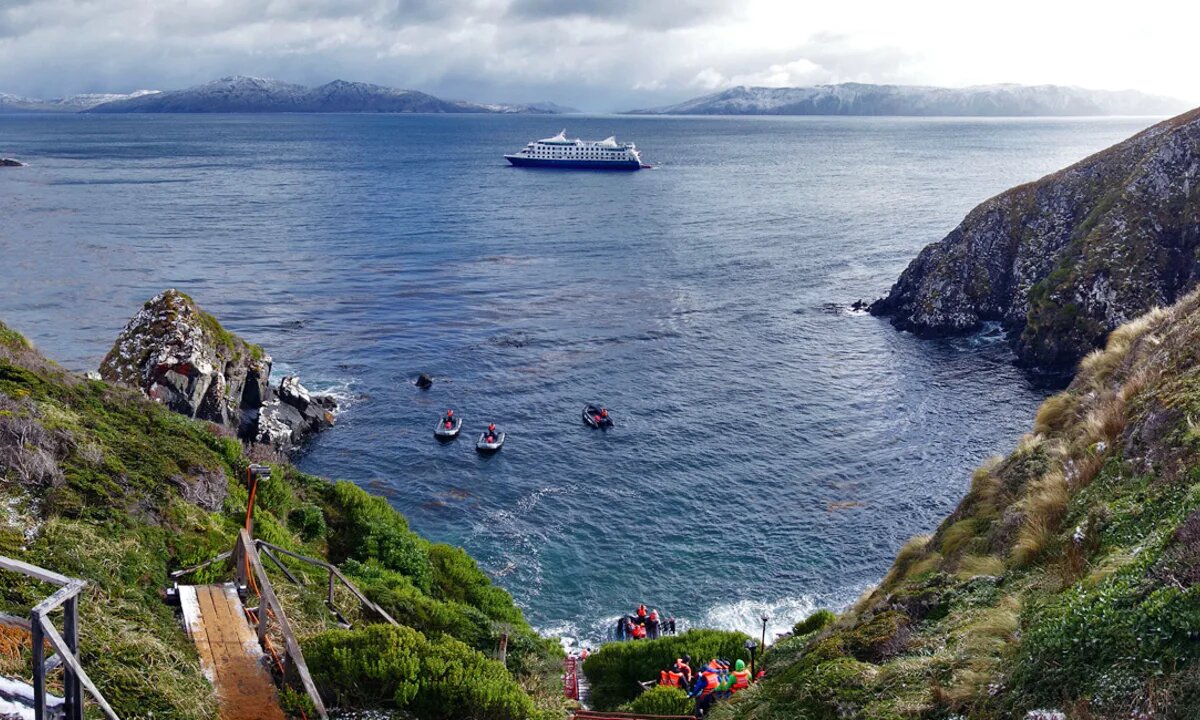 Photo swoop-patagonia.com
Discovery of the cape, just as of many other geographical objects, was purely accidental. Assiduous Dutchmen set on another expedition looking for trade routes to India. In late spring of 1615 two ships "Hoorn" and "Eendracht" with group of merchants on their boards heaved out of the harbor that gave name to the first vessel. After six months of quest in an open sea the crews were forced to moor onshore in order to clear driving gear off of stuck shells and water-plants. In the process of cleaning with the use fire, conflagration broke off and the first ship got burnt to a frazzle. Regardless of such a loss, it was decided to continue the navigation on the survived vessel.

In a month and a half of search for new "marine tracks" the ship made it to Magellan Strait where it was carried away by winds blowing great guns. Uncontrollable nature took it to the Drake Passage that "rings round" the cape with its waters. Captain of the "Eendracht" Willem Schouten left a couple of lines in his notes of a journey telling how they bypassed a huge block that suddenly surfaced from gigantic waves that were longing to turn the windjammer around and about how they discovered a new trade route. Thus a new location was added to sea maps, named after the motherland of the expedition's leader. All the crew members decorated their left ear with the golden earring initiating the tradition that allows sailors who rounded "the edge of the world" wear such an accessory.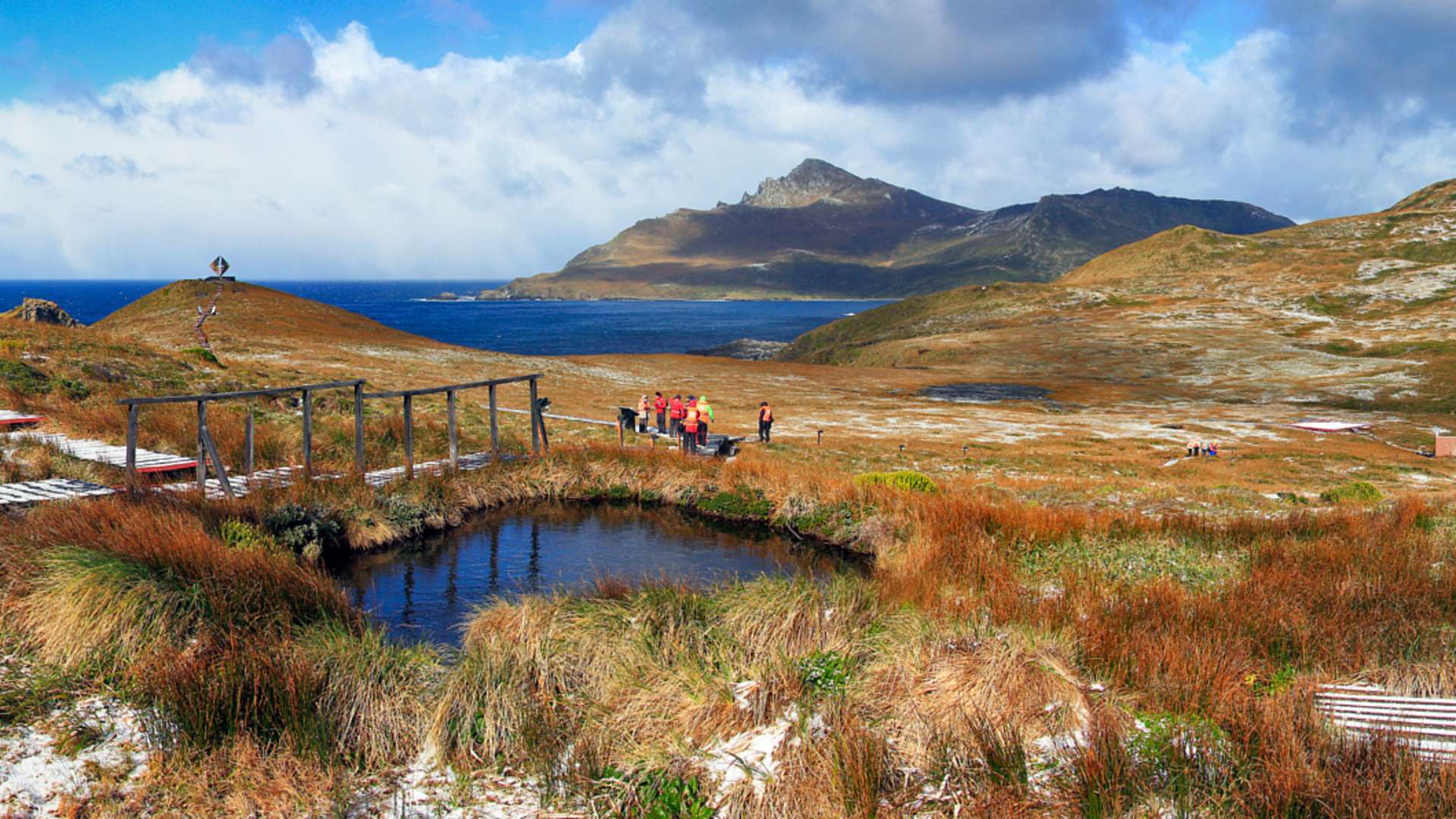 Photo kuoni.co.uk
At the lapse of a couple of centuries and as a result of remarkable marine facilities evolution the trade route that lies nearby Cape Horn started being used in cases when there isn't enough room for giant-sized vessels in Panama Canal and Magellan Strait. Nowadays daring tourists can also make a voyage to the "devilish cape". But back in the days when ships used to be wind-driven, it was believed to be a real ordeal and as a reminder about those times near the shore beneath a couple of meters of water there is a graveyard of over a hundred vessels that turned into broken toys after getting into the hands of the mighty nature. Sure enough, current achievements of water facilities allow mitigating the danger of such an accident but only under benign, as for the place, weather patter.
Horn became especially valuable for modern yachtsmen – the cape gained popularity as a part of ocean races route. A French Vito Dumas became the path-breaker of the sport in 1943 when he risked rounding the "Old Ogre" on his own in the most unfavorable season – in winter. Approaching the place he wrote down in his notes of the journey: "It seems to me that I'm looking for death". When the danger had already been gone, the following lines appeared: "I'm crying. Grief, joy, gratitude. I'm sure, I had the help of those who had attempted to accomplish this feat and who died in the struggle".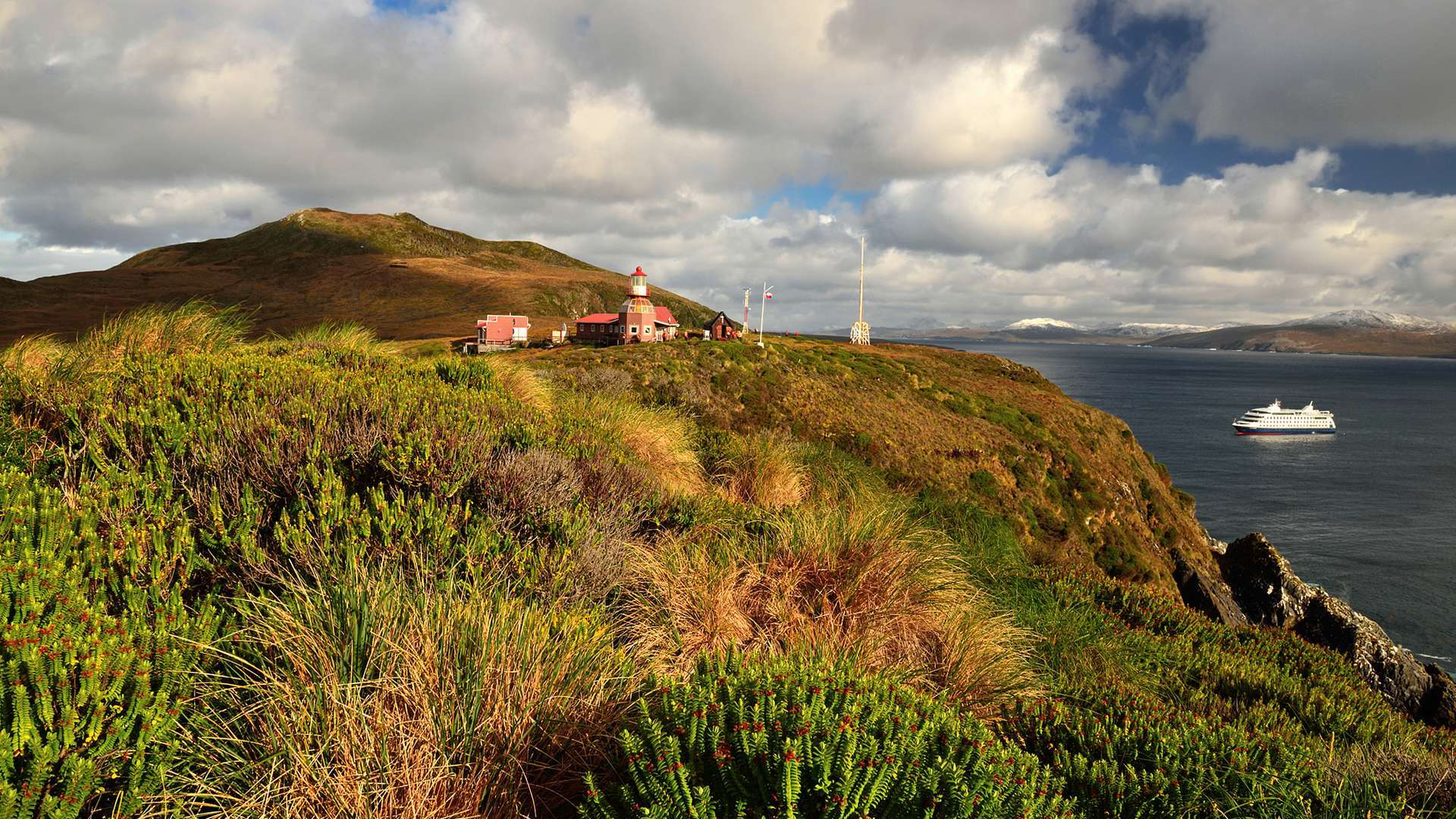 Photo kuoni.co.uk
Cover photo benevolenthealing.org