South Korea: Gastronomical identity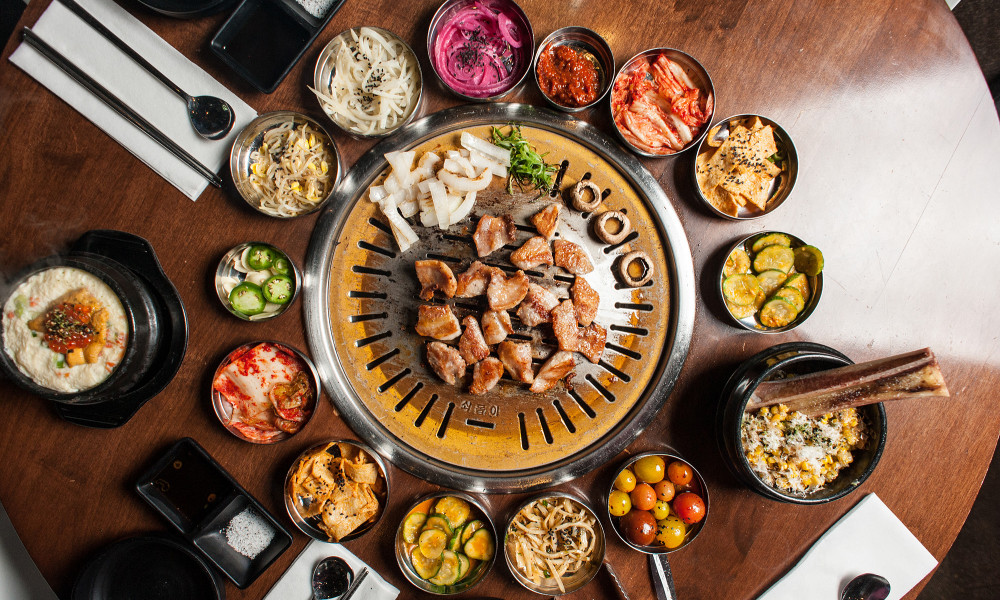 Very hot, very thin, very tasty and very strong – this can be a short description of Korean national cuisine and local culture of alcohol consumption. Anar Rakhmetov, expert and analyst from Kyiv had lived and worked in South Kore for several years therefore he managed to delve deeply into peculiarities of national gastronomy.
Food has special significance for the Koreans. National cuisine in Korea is uncommon and diverse; it is very rich in tastes. But it needs to be noted that hotness dominates there. Each particular dish is special and numerous pepper spices add piquancy to them.
They eat small dishes at restaurants as a preview. They consist of seaweed, small smoked fishes and kimchi. They are served in miniature white plates before the main dishes. Food itself can be really diverse. In every facility there are small gas stoves installed in tables to be ignited by the guests upon arrival, there is also an air extractor over every table. They bring you raw meat, cut it with scissors and put on a metal wire rack over the fire for you to cook it yourself. They normally mix it with mushrooms and vegetables.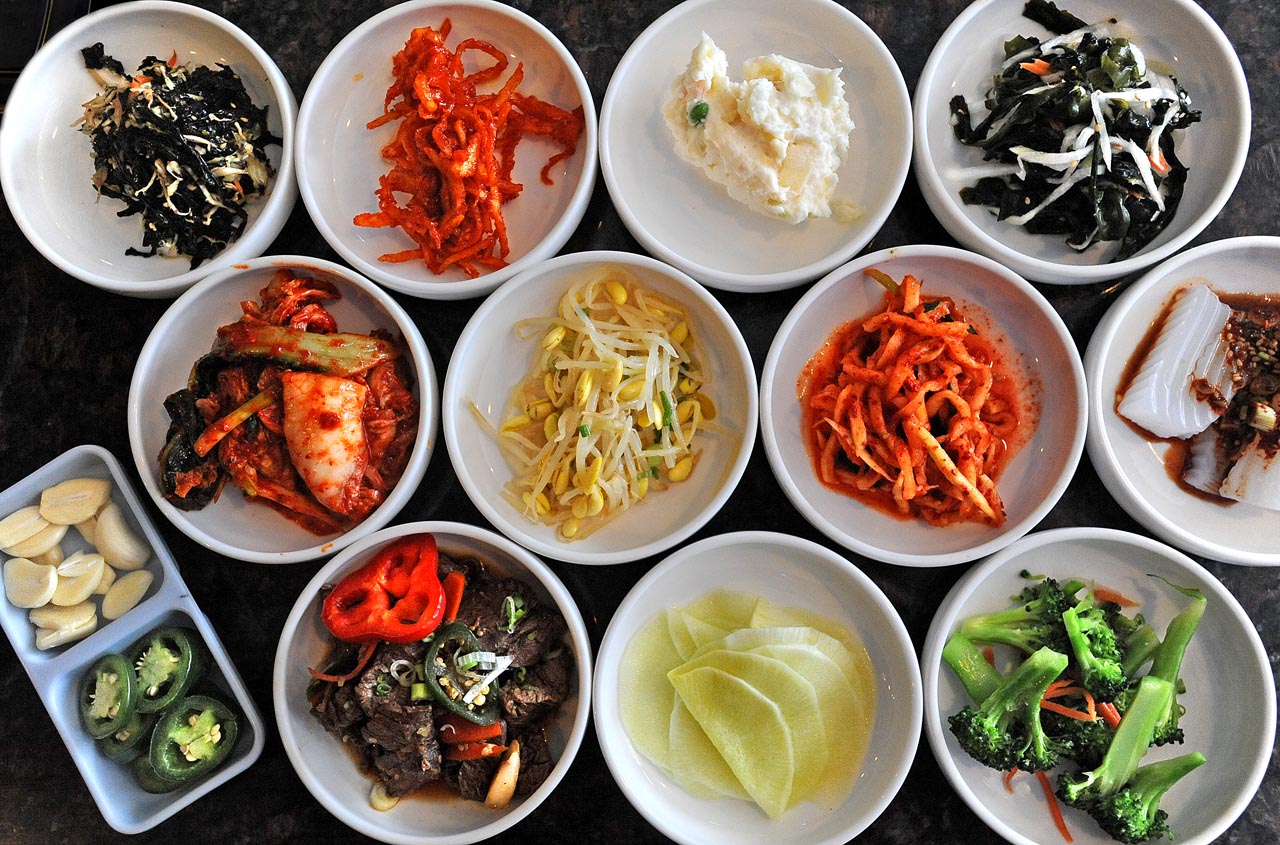 Photo contiki.com
Traditionally Koreans have parties with coworkers on Friday nights. These nights are called 'hveshchyk' that translates as 'lunch together'.The partying itself goes in a very interesting way. It consists of visiting several places that even have own names: first facility is called 'sulchip', second is 'il cha', the third is 'cha' and the fourth – 'sum cha'. The maximum of five spots, only the strongest ones making it to the last one. People drop out on every stage because after the fifth restaurant you come home at about 5 a.m.
Why does it happen this way? The thing is, all establishments in Korea have own inclination, they specialize on a particular dish or kind of dishes. There are normally 5-6 items on the menu. Therefore in Korea, to have a dinner of different dishes, one has to visit a number of establishments.
At the first place they eat traditional Korean cuisine. White rice, kimchi and fish are a must. First restaurant is something dignified and civilized. At sulchip they still talk about work and, sure enough, drink sul – local name for alcohol. As a rule it is soju – national maple vodka. It tastes disgustingly at first. But you get accustomed gradually and by the fifth spot it already has a pleasant taste.
If Koreans want to get drunk, they order beer at the very first restaurant and add a shot glass of soju to it to make somaek. When you drink this "cocktail", you get drunk really fast.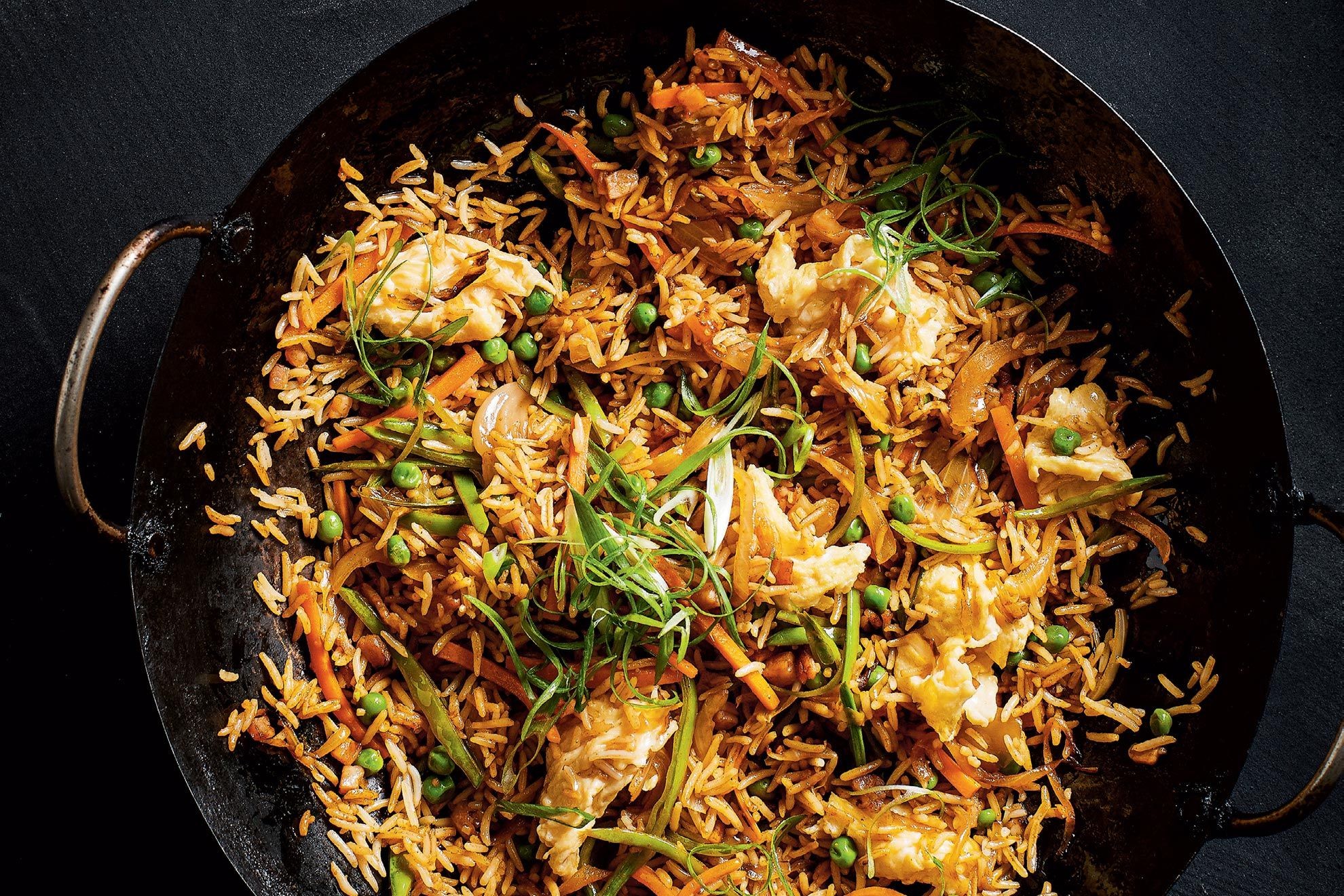 Photo taste.com.au
At the next restaurant they forget all about job-related topics. Interior scene and food change there. Fried meat is served – pork mainly. It is regularly samgyeopsal – thin slices cooked right in front of you: charbroiled or fried on open fire.
A fish or seafood restaurant can come third. Such establishments are considered posh. They are actually very expensive by Korean standards: a bill for one person's night there constitutes 60-70 dollars. They traditionally eat raw fish there. It is served thin-sliced on a huge plate. It is considered a really cool dish. If we eat that, it means that we are celebrating some very important event.
After the third facility they head to ordinary bars or maybe a noraebang – Korean karaoke.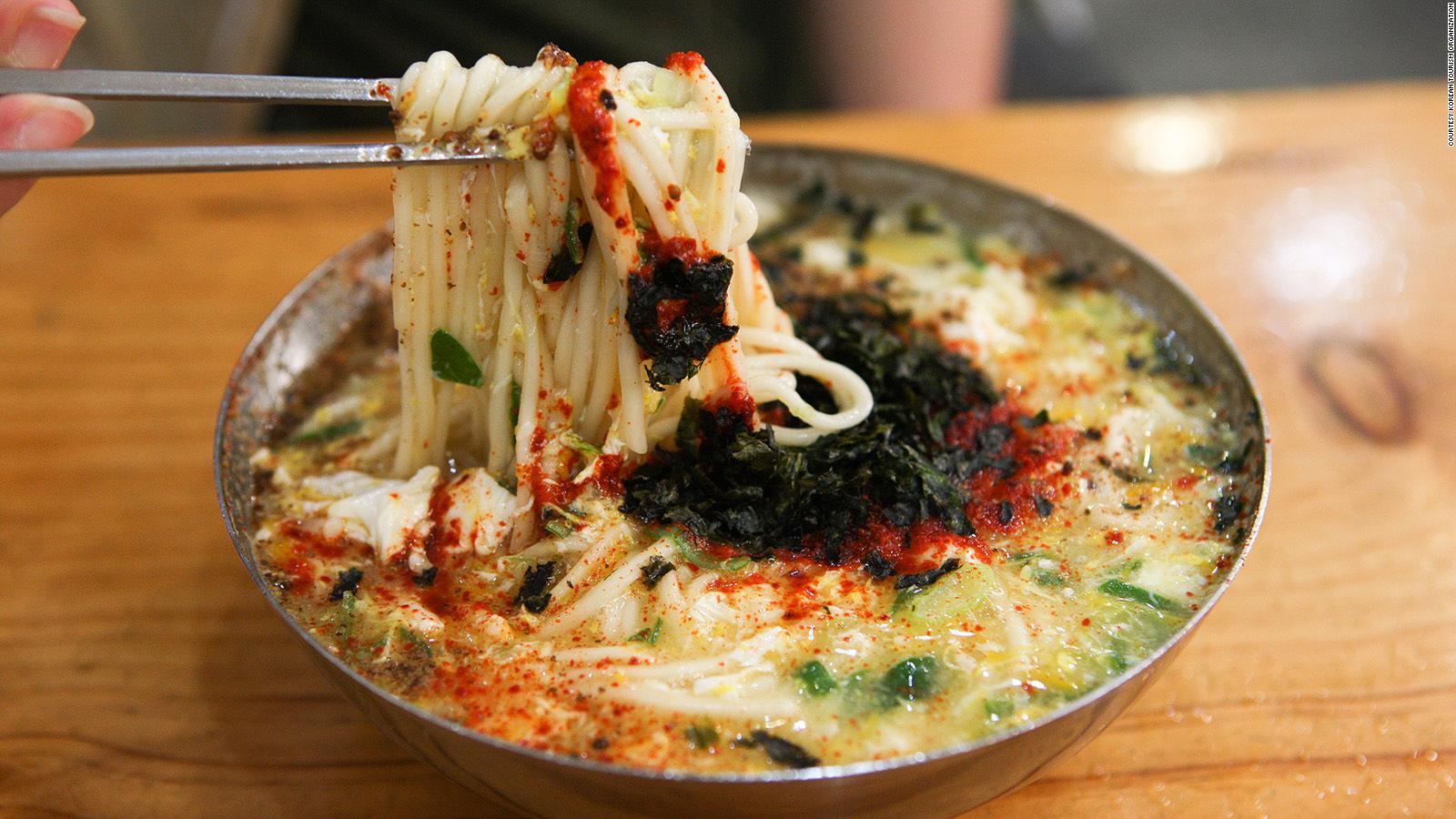 Photo edition.cnn.com
Octopuses are one of signature dishes in Korean style. For instance, chukumi is small octopuses. They serve tiny live octopuses that still spray ink. Then they bring a frying pan, place it on fire and throw octopuses in. They still crawl at first. Everything is poured with hot red pepper sauce. After octopuses are fired, they are put on plates. And when you cut them, they can still spray ink at you. This means you have to eat really carefully. The dish turns out really hot, the hottest food I have ever tried. Sure enough, cooking and serving manner are unusual for Europeans, but it is damn tasty.
Traditional Korean dessert is called ttoek. I'd say that ttoek is a rice candy or a rice delight. It is made of the namesake flour and sugar; it can come in different colors. Ttoeks look like our small pelmeni (meat dumplings), only very sweet.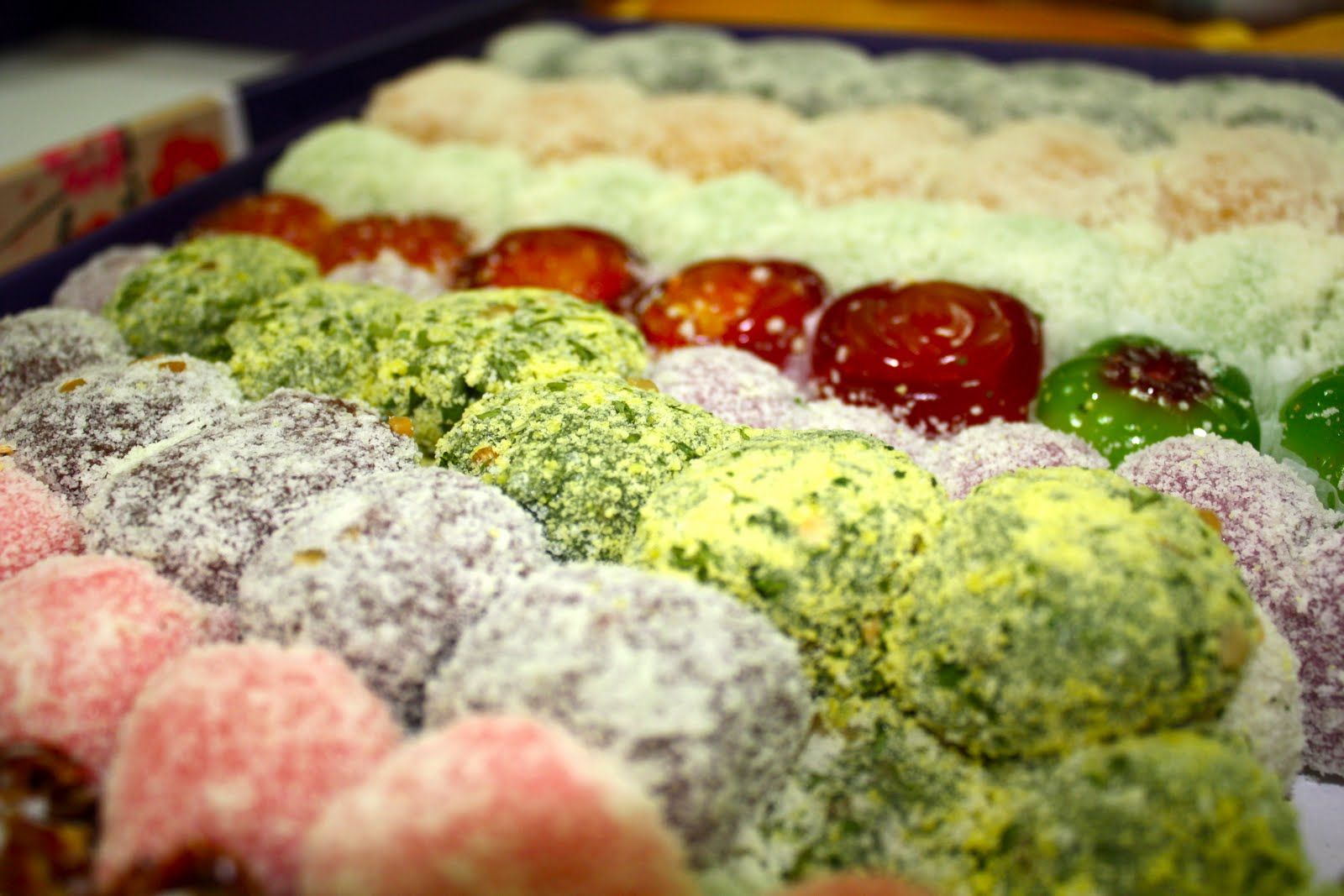 Photo pinterest.com
Ttoek is the main dish of Chuseok – the harvest festival. It is regarded as very important in Korea. It begins in late September and can last altogether up to 15 days – it is equal to New Year celebration. The holiday includes colorful festivities. People sell ttoeks in the street and give them away to small children. These multi-colored rice sweets are supposed to be on every table.
My favorite dish from Korean cuisine is so-called gimbap. For the locals gimbap is something like our borsch, they eat it as nearly as every day in every family. It resembles sushi or rolls. Gimbap is cooked very simply: gim (nori seaweed leaves) and rice, it may also include some stuffing: seafood, meat, eggs etc. Stuffed rice is rolled into gim and cut across to shape some kind of roll. This dish is served to table in a shape of small rings with a special soup.
Another traditional Korean dish is bulgogi. It is a mildly stewed slightly sweet meat with vegetables. Bulgogi is served with rice. It is a very tasty yet a bit pricey dish.
Meat broth is considered a dainty dish in Korea. They cook it of veal, and it is an expensive delicacy in Korea. What can be simpler than a meat broth, one would think, but in this country it is cooked in a special way to obtain an inimitable taste. I'd like to pay attention to soft drinks, for instance, carbonated milk shake or an aloe-based drink. They are sold in small cans at vending machines in the streets
Street fast food is also well-developed. They sell rice wrapped up in a triangle with different stuffing. They bake piggies in the blanket on sticks in the streets. For gala holidays, football and baseball games they like to sell all kinds of fried beetles and insects. All in all, one can feel significant American influence in Korea. Baseball games are a thing there. You go to the game, and there is food sold in the street to this occasion. One of the most popular kinds of this sort of street food is fried cockroaches. They are served in paper cups and with toothpicks. Pierce them into cockroaches and eat – the taste is sourish but nice in its own way. And it gets even great with beer.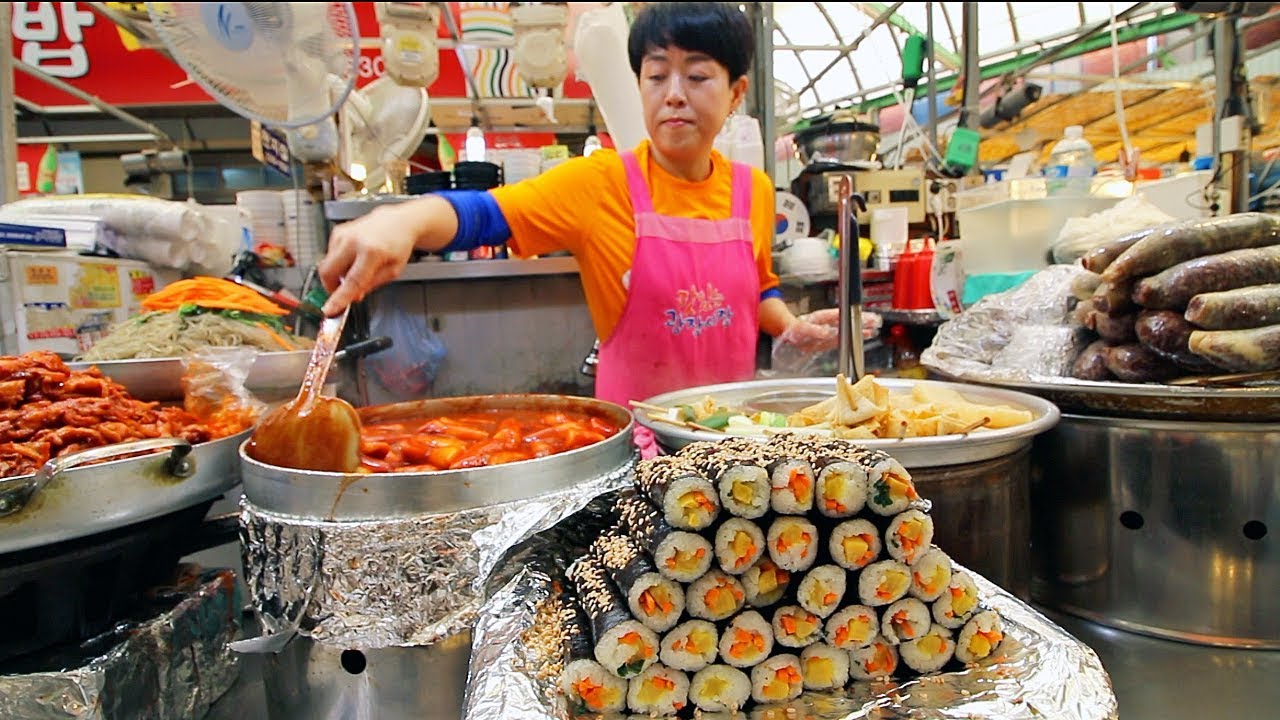 Photo youtube.com
Cover photo la.eater.com