Viatli Klitschko Meets with Representatives of Diplomatic Missions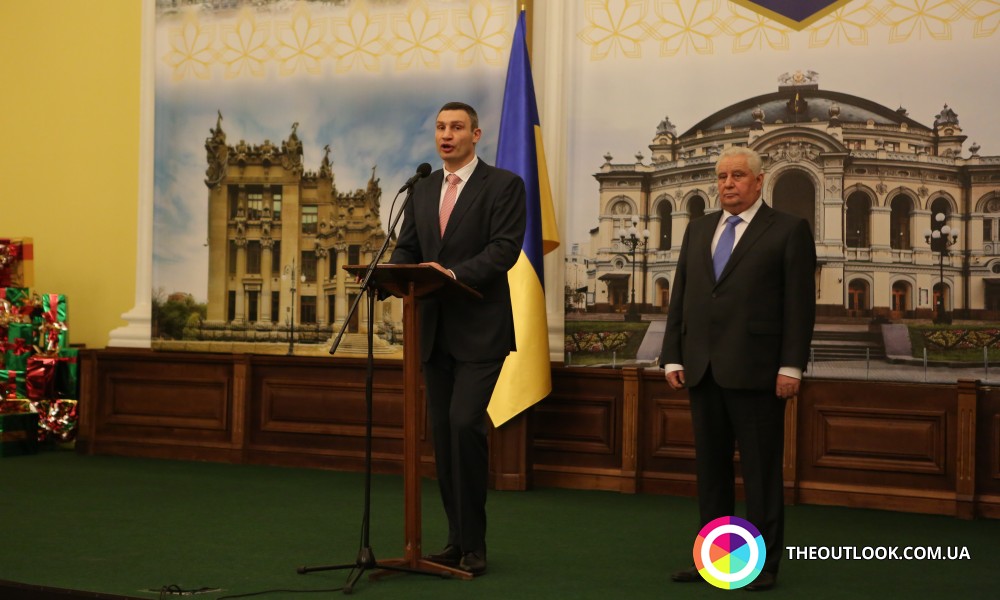 Head of Kyiv City State Administration Vitali Klitschko held an official meeting with heads of diplomatic missions accredited in Ukraine. The event was dedicated to Mr. Klitschko's appointment as City Mayor of the capital.
Over fifty foreign ambassadors visited the diplomatic reception, among them representatives of Belarus, Tajikistan, UAE, Norway, Palestine, Saudi Arabia, China, Japan, South Korea and many others.
In his opening speech Head of Kyiv City State Administration Vitali Klitschko told about major plans for the nearest future that he was going to put into practice while on the position he was entrusted with. One of the main directions that the head of the city plans to work in is promoting development of the sphere of tourism in the capital of Ukraine. The Mayor called all the diplomats to actively cooperate in this and other fields.
On behalf of the diplomatic corps salutary speech was delivered by dean of the diplomatic corps of Ukraine, Ambassador Extraordinary and Plenipotentiary of Belarus in Ukraine Valentin Velichko. The diplomat thanked Vitali Klitschko for the orchestrated meeting and on behalf of all of his colleagues promised to promote implementation of conceived projects.
To see how the meeting went, please, visit our gallery: