In Argentine House an Exhibition of Photographer Eduardo lLongoni Dedicated to Militatry Diktatura Is Held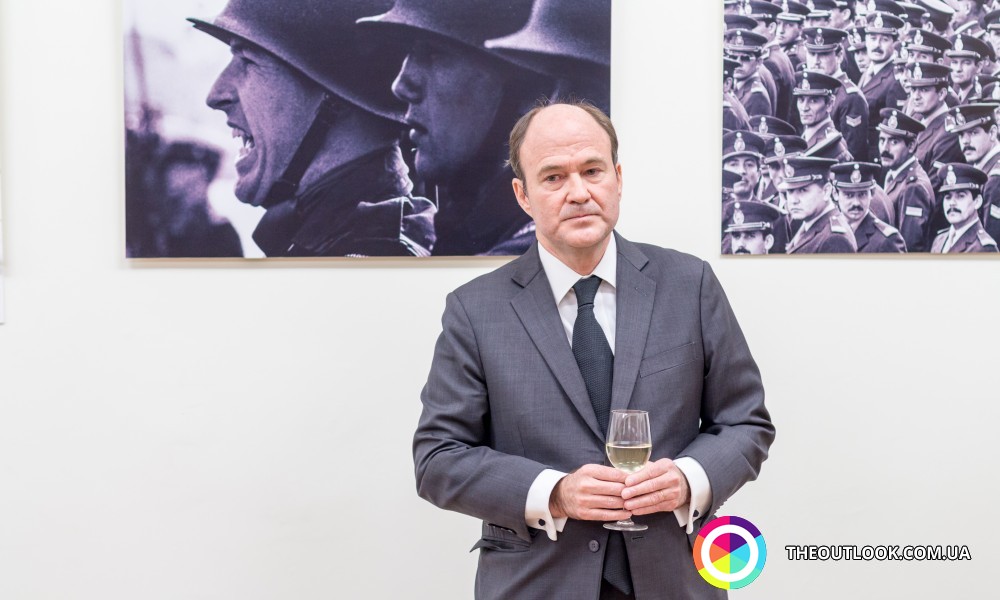 With the support from tye Embassy of Argentina in Ukraine an exhibition of an outstanding photographer Eduardo Longoni was opened at Argentine House. Official opening of the display was attened by Charge d'affaire ad interim of Argentina in Ukraine German Domingez, Ambassadors Extraordinary and Plenipotentiary of Sudan, Pakistan and Mexico.
Eduardo Longoni is an Argentine photographer who lives and works in Buenos Aires. He graduated from history faculty of the University of Buenos Aires. Longoni's career as a photographer began at Noticias Argentinas (Argentine News) agency where he professionally grew to a photo editor.
In1987 he created his own Agency (EDP / PHOTO) that is engaged photo supply of publications for both Argentine and foreign media. His works, especially the ones depicting horrors of military dictatorship in Argentina, whace been exhibited not only in his Motherland but also in Brazil, Chilie, Uruguay, Mexico, Venezuela, Cuba, USA, France, Spain, Italy, Norway, Sweden, Denmark, Belgium, Egypt, Japand and now, thank to the Embassy of Argentina, they came to Ukraine. I
In 1981 Longoni was one of the founders of Pictural Journalism in Argentina exhibition - the most prestigious show of Argentine photojournalism. His works earned numerous awards, among them bronze medal in Moscow during Interpress Photo Exhibition, three ADEPS Awards. In 2013 City Legislature of Buenos Aires gave him a title of an outstanding personality in the sphere of culture.
Longoni's photos have been published in a number of books, sarting from 1990s Longoji dedicated himself to photobooks publishing. In 1994 he published his first book Sabato in Pictures where photos were accompanied by text of Argentine author Ernesto Sabato. In partnership with Miguel Angel Quarterolo he published The Power of Images book (notes abour journalism). Together with Uruguayan writer Mario Benedetti they published a book Poemas Revelados.
In early 2000s Utopias in Focus, also based on poems by Mario Benedetti as well as Airs of Good Tango, Images on the Fly wer pudlished alongside a book with unpublished poems by an Argentine poet Oliverio Girondo. Further, in 2004 Patagonia: Paradise of Seven Lakes emerged - a foliant with color picture together with legends of Mapuche people.
In 2005 Longoni worked as a photo editor on Photos in History of Argentina publication (Clarin, Buenos Aires). A true photo encyclopedia of Argentina with circulation reaching as much as a million copies.
Also, Eduardo Longoni has been involved in educational activities. Since 1988 he teaches courses and tutorials on photo journalism both at national universities and private educational institutions.
Exhibition of the famous photograher in Kyiv will last till April 12 by the address 12, Fedorova Street (Argentine House).
To see how the event went, please, visit our gallery.