In Kyiv under auspices of embassy of Latvia the concert 'Ukrainian and Latvian dialogue' took place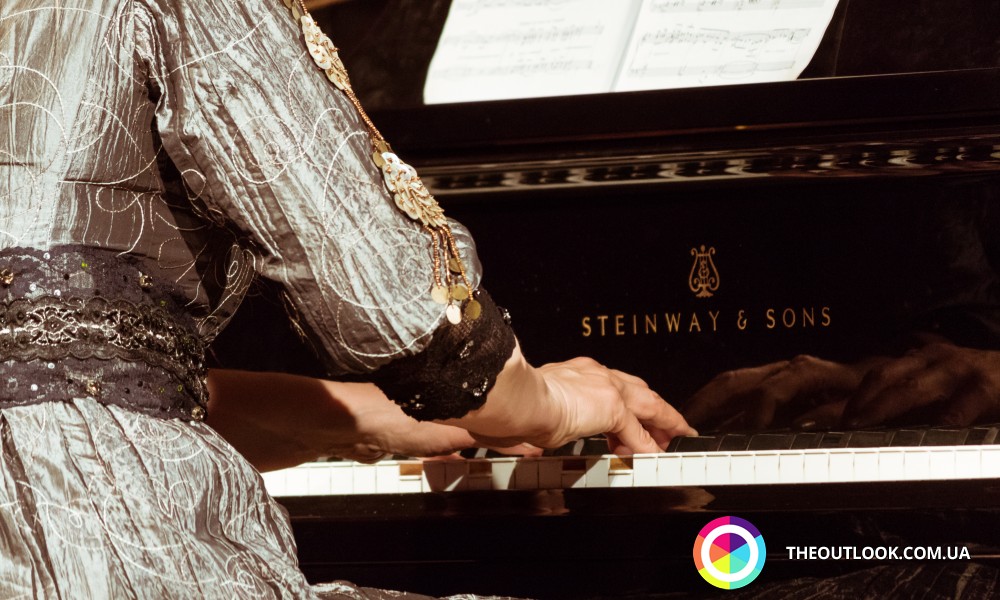 In the Hall of Columns named after Lysenko of National Philharmonic of Ukraine under auspices of Embassy of Latvian Republic to Ukraine and Ambassador Extraordinary and Plenipotentiary Juris Poikans in course of International concert cycle 'Elite evenings of chamber music of Eugenia Basalaeva' there was the first concert of 'Ukrainian and Latvian Dialogue' of new international concert project 'Music Festival of Ukraine in Northern Baltic countries UKRAINIAN AND NORDIC-BALTIC MUSIC FEST'.
The purpose of the festival is rapprochement of international cultural networks of Ukraine and Northern Baltic countries through mutual creative events in the course of International Festival of art 'Dialogues of cultures'. The cycle of concerts including the music of Ukraine and Northern Baltic countries will enable the dialogue of cultures with the help of presentation of unknown musical pieces and masterpieces of world classics.
'Today in the frames of the concert you will hear the pieces of Latvian classical musicians. Perhaps, Latvian classical music is not so recognizable in the world, but I hope that thanks to Mrs Basalaeva you are to get an opportunity to get familiar with it. I expect to give the start to such an amazing cultural program thanks to Philharmonic. We have implemented this project almost for two-three months, and I am glad that today we have come to this presentation', Mr Poikans stated.
In her turn, the initiator of the project people's artiste Eugenia Basalaeva emphasized that she used to dream of performing the pieces of Northern Baltic composers. 'I am grateful to the embassies of foreign states for making international music way to Ukrainian listener', the pianist told.
In the course of the first concert 'Ukrainian and Latvian Dialogue' the music of Latvian and Ukrainian composers was demonstrated performed by people's artiste of Ukraine Eugenia Basalaeva (piano), people's artiste of Ukraine Iryna Kalinovska (organ), Kyiv chamber ensemble 'Contrasts Kyiv-Classics', ensemble of percussion instruments 'ARS NOVA' spearheaded by the Honored Artist of Ukraine Georgiy Chernenko.
In the first part 'Travel of piano miniature' there were the pieces of the end of XIX and beginning of XX centuries of Latvian composers Jāzeps Vītols, Jānis Mediņš and Ukrainian composers Fedor Yakimenko, Viktor Kosenko, Mykola Kolessa.
The second part included the pieces of Latvian composers such as Fantasy for organ G-minor by Alfrēds Kalniņš and premier performance in Ukraine of the Concert for organ and piano 'Concerto innocento' by Marģeris Zariņš.
The special dedication for Latvia became the performance of Nocturne 'Desirable stars' for piano and organ of the modern Ukrainian composer Vitaliy Godzyatskyy.