Azulejo: Story of tiles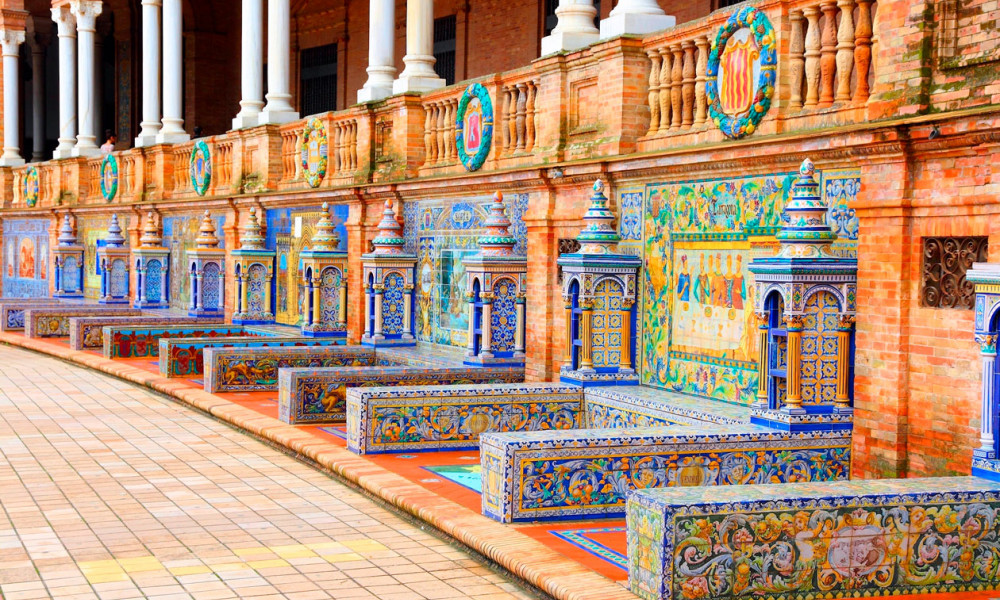 You often got convinced that skilful hands of a master who puts life into his creation, can transform humble tree stump into a charming violin, piece of plaster becomes an ancient sculpture, and even clay tile looks like a work of fine art.
Strange to for Slavic ear word "azulejo", which sounds rather like a musical term, in Portuguese language actually means decorative tiles. Azulejo is ceramic plate with one side decorated and glazed, its name comes from zulaycha, or zuleija which means "smooth, polished stone". Tiles were used by the Arabs for decoration of the ceramic mural, then they brought it to Spain and Portugal.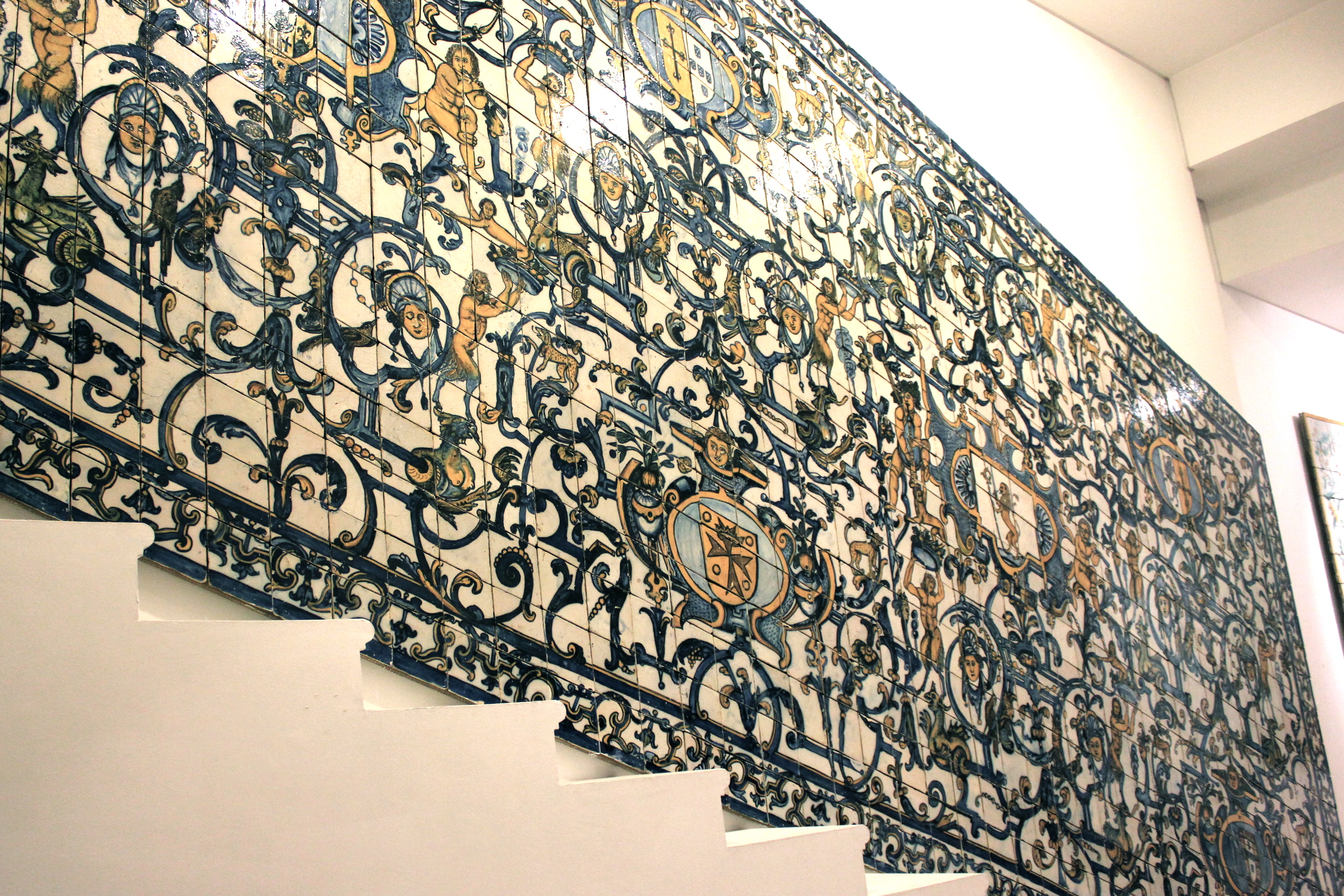 Photo liveinternet.ru
The Portuguese, well-known in the world as famous marine explorers and wine-makers, were exceptional design masters. The dominant colours of the first samples of tiles, which reached Portugal via the Spanish Seville, were blue, yellow, green and white. Uneven surfaces prevented mixing of paints and ornaments were mostly laconic geometric lace-like and looping designs. It was not enough for creative and talented local masters: they applied stroke by stroke, crumb by crumb as if filling up azulejos with scorching southern sun, blue sky, white sea foam, until tiles production became a real landmark of the country.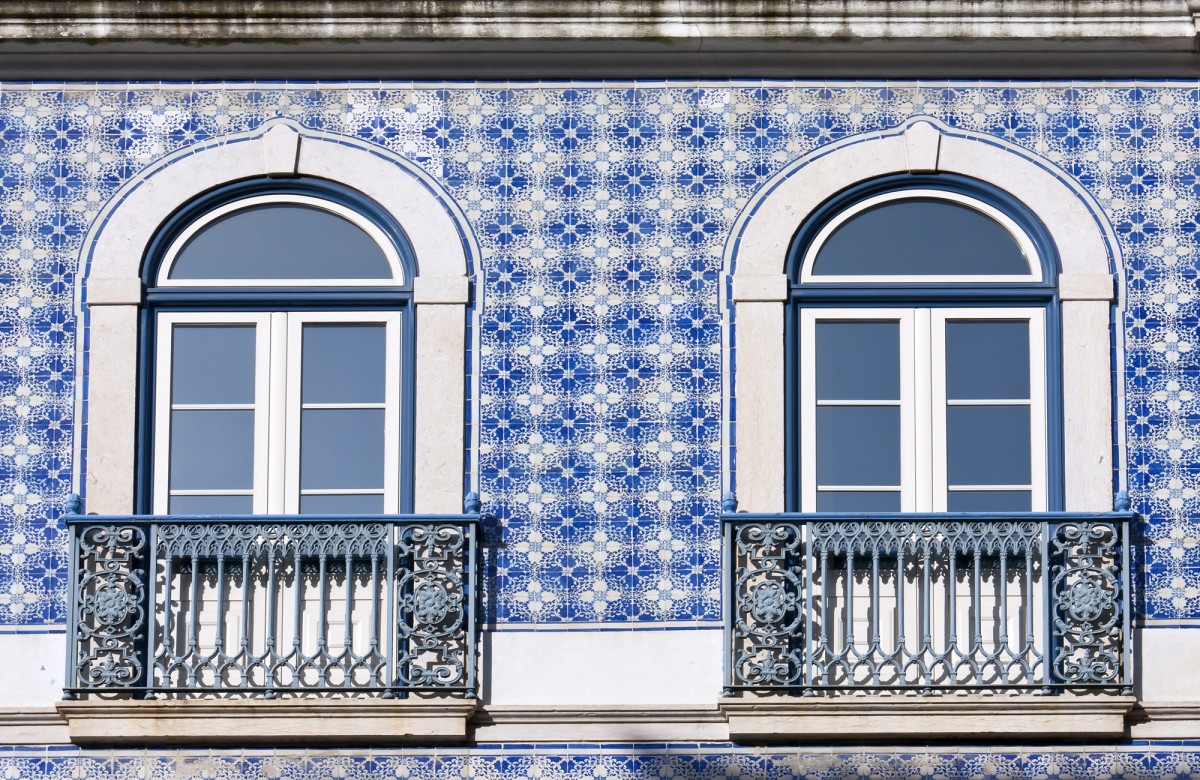 Photo my-pt.ru
They borrowed majolica technique from Italy, that is application of paint on a flat surface covered with zinc glaze, so the Portuguese painters weaned themselves off boring geometric decoration and employed in their designs vivid biblical and mythological pictures, hunting or maritime themes showing navigators and ships to reflect Portugal's seafaring history. Worth mentioning is a painter Marçal de Matos who lived in the 16th century and was one of the first azulejo artists. Marçal de Matos and his students caused a real boom of the decorative tiles in Portugal, the peak of popularity falls on the 17th and 18th centuries.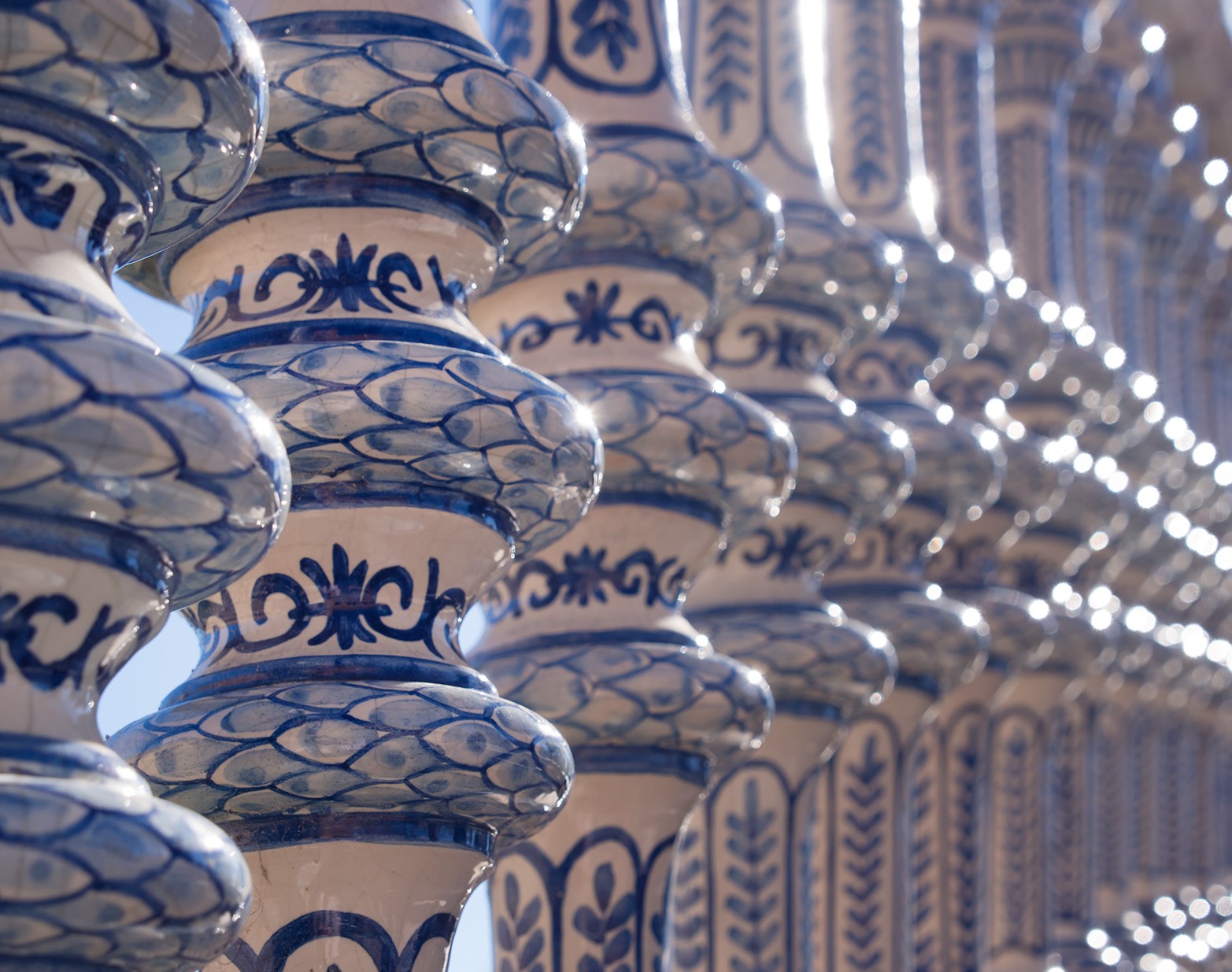 Photo trekeart.com
Painted in blue and white hues, panels portraying scenes from the history of the country and Christian legends, originally were introduced by the Dutch, and then quickly mastered by local craftsmen. The richest and most famous Portuguese were honoured to adorn their estates with colourful carpet-like tiles. Azulejo demand grew so rapidly that with the assistance of the then prime minister, there was opened the first big factory in Rato.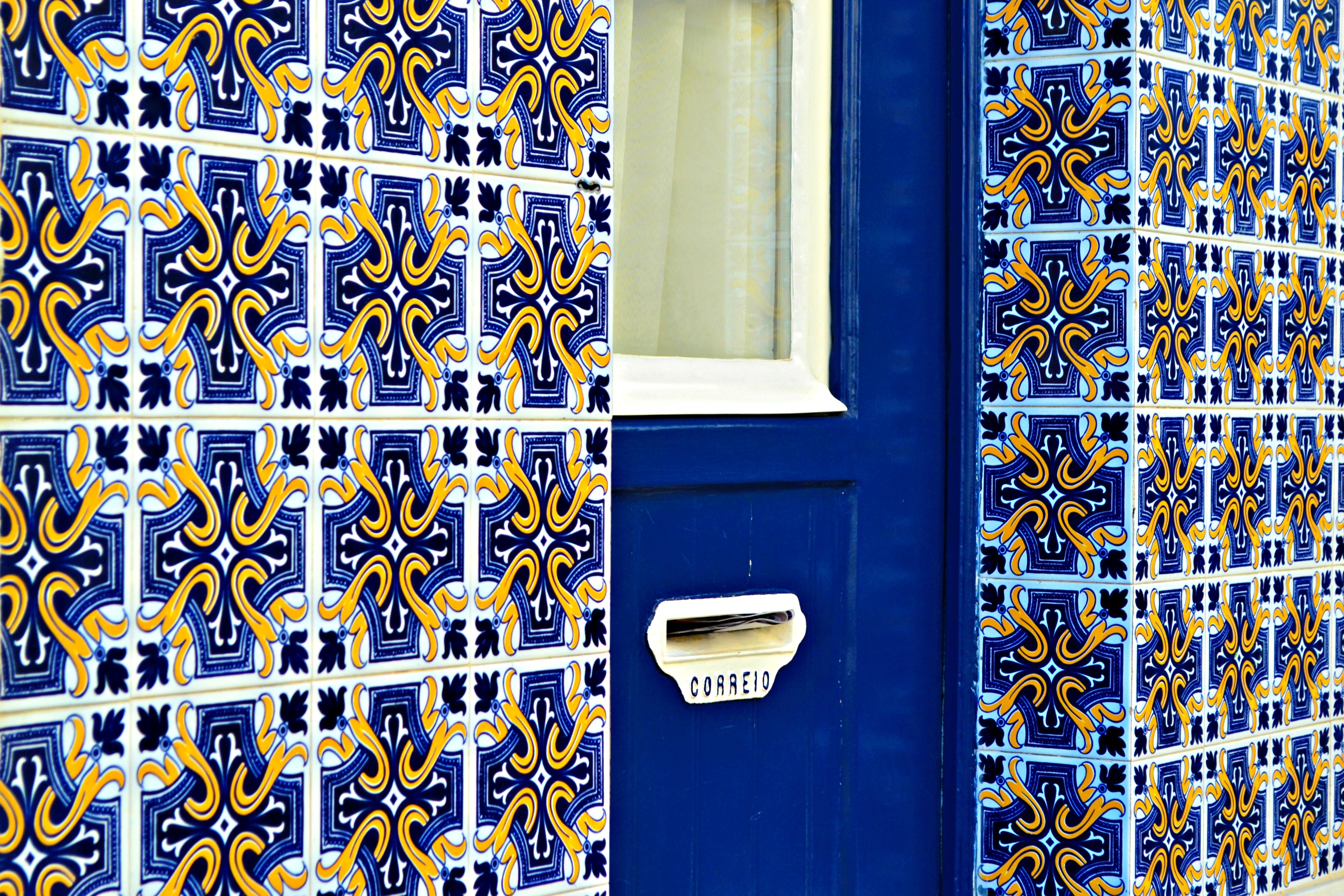 Photo redlipsjournal.com
The incredible beauty of tile art works deserved to be exposed before God, therefore clergy willingly hired artists to design churches and temples. In Porto, for instance, a real crowd-puller is a gigantic ceramic mural on the walls of the church Igreja do Carmo, where elaborately-painted tiles reveal establishment of the Carmelite Order. The author of panel is Silvestre Silvestri. It seems the heaven split blue paint on the azulejo-clad façade of the church Igreja de Santo Ildefonso situated near Batalha Square in Portu. To decorate it, the artist Jorge Colaço used almost 11 000 azulejo tiles. The blue-and-white tiles tell in engrossing detail the story of Infante Enrique, also known as Henry the Navigator, much respected in Portugal, on a panel in the church where he was baptized back in 1394.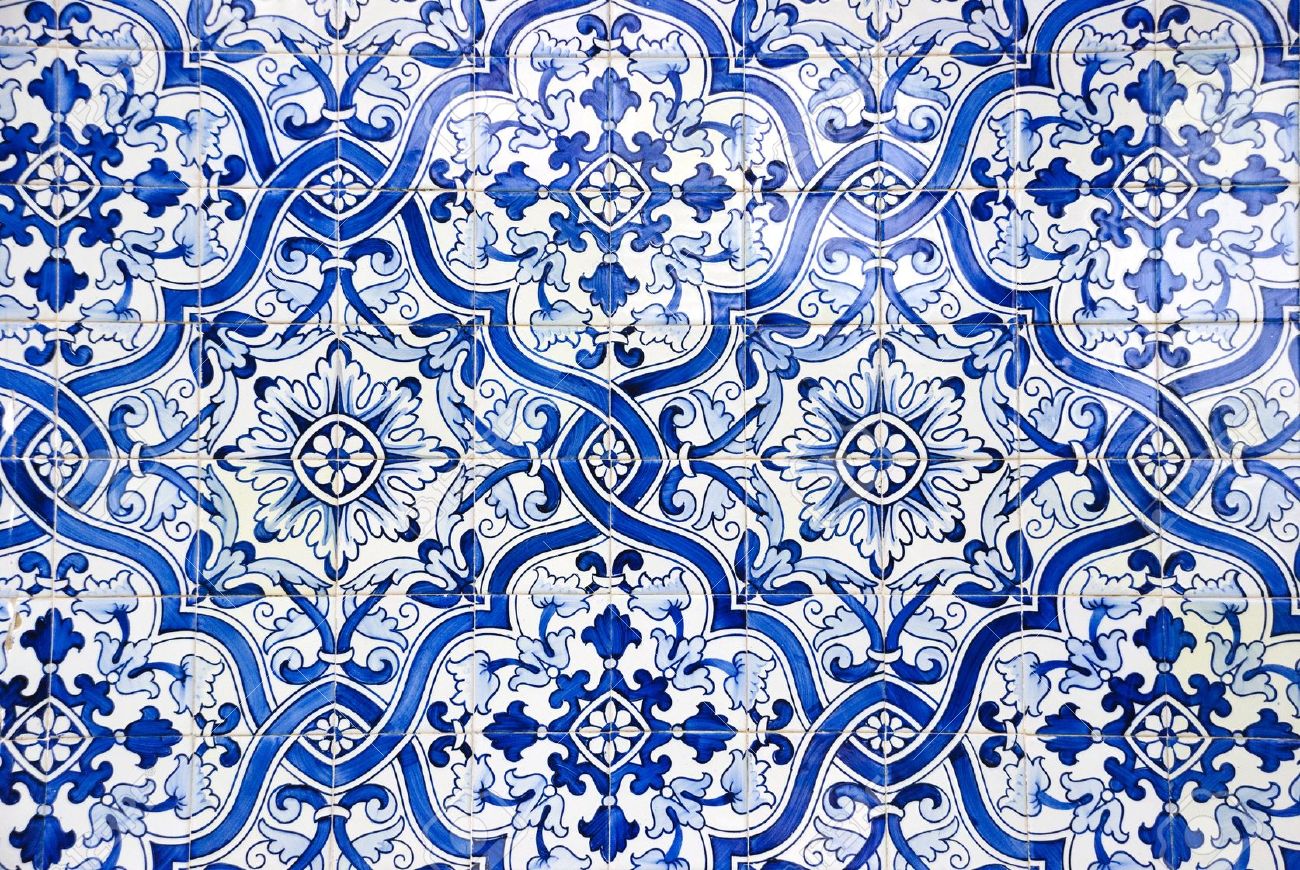 Photo mafaldajonny.files.wordpress.com
Portugal today is embracing the art in its murals, museums and metro stations. Thus, azulejos are everywhere, even in quite unexpected places such as market, railway station, façades of most buildings. Looking at ubiquitous azulejo-clad walls, one dazes of wonder forgetting about everything around and further way.
Photo pinterest.com
This historical and cultural heritage could not be left unnoticed by the state. In Lisbon, there was established the National Azulejo Museum, dedicated to preserving tile art, it has no analogues anywhere in the world. The main part of the exhibition is an exhibition of tiles. Azulejo became an art form, tiles are painted by hand, so there are no two identical samples. The mixture of colours, themes and techniques is impressive. Visitors can trace the development of tiles in Portugal from their beginnings to the present: from the 15th century tiles, which one is afraid to touch so as not to blow off dust of history, to the modern samples sometimes featuring surprising technique and unexpected stories. There are also exhibitions dedicated to the manufacture of tiles, outstanding displays show documents related to the production of azulejo.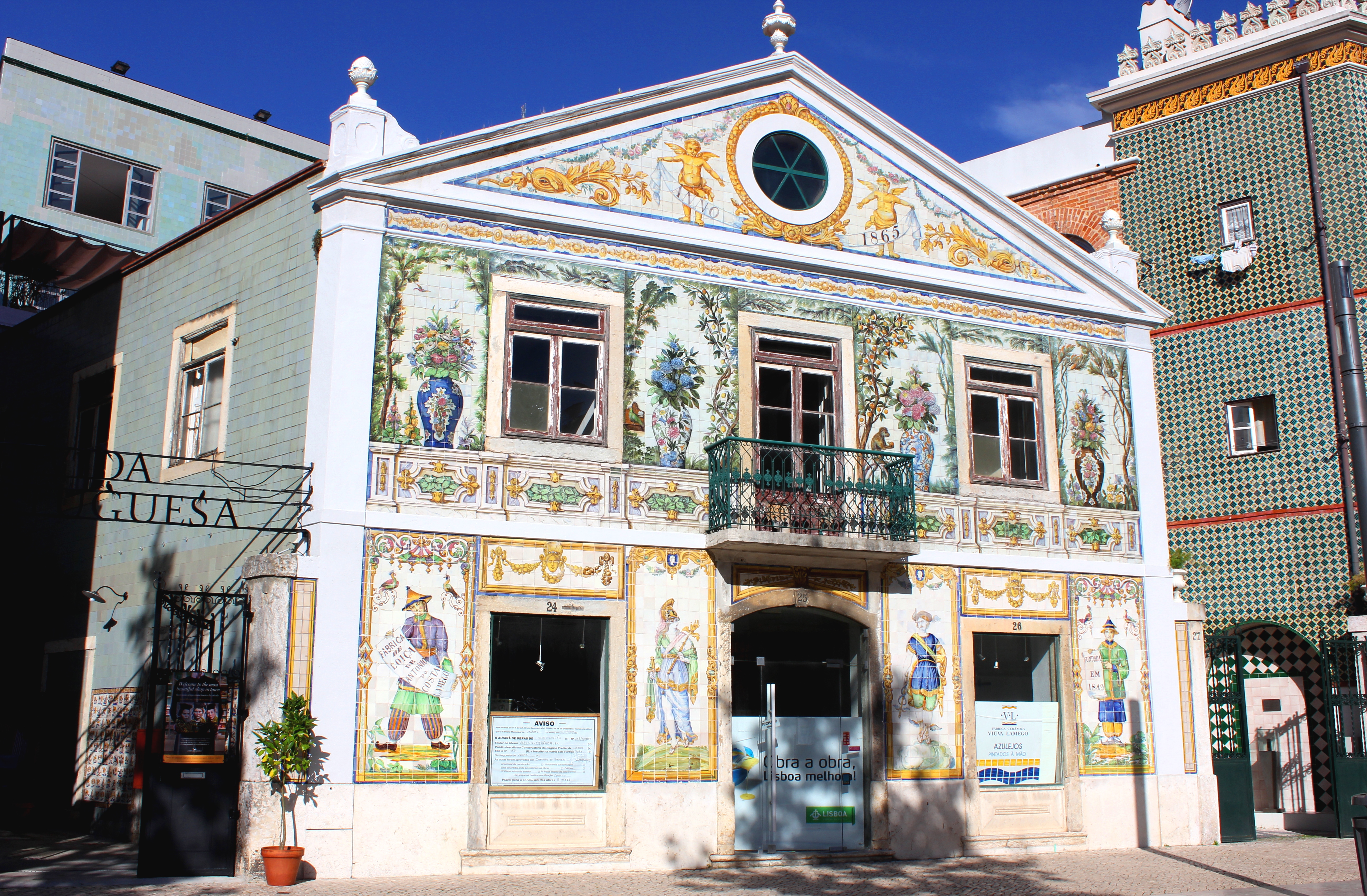 Photo ic.pics.livejournal.com

Interestingly, the museum is located in the Church of Our Lady preserved from the 16th century, from times of the monastery of Our Lady. The Portuguese believe that protected by heaven, national heritage will never fell out of favour.
Cover photo Plaza de España de Sevilla viajesoceanic.com