The ambassador of Tajikistan officially celebrated in Kyiv 25-the anniversary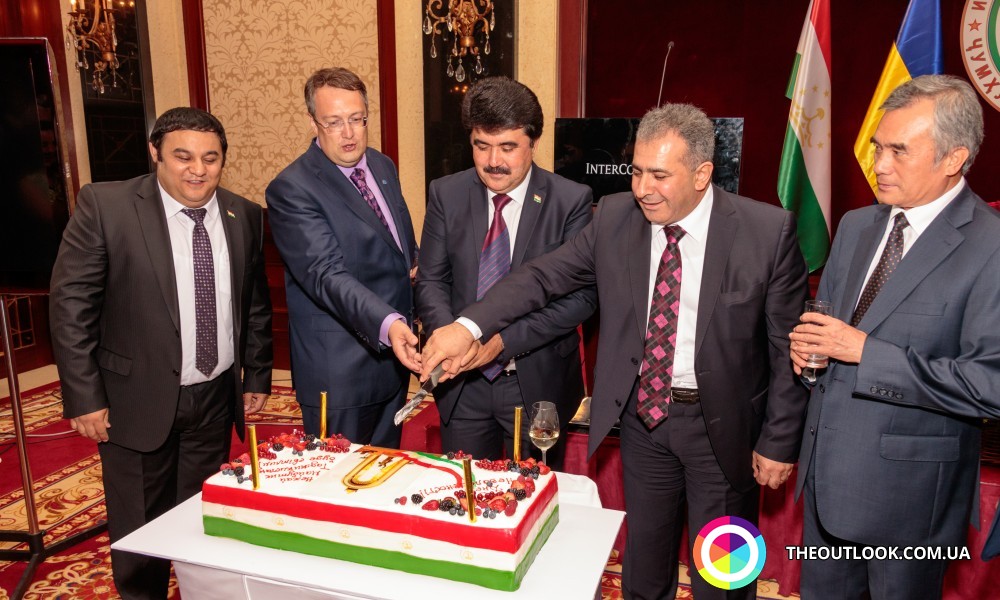 In the capital of Ukraine the official celebration of 25-th anniversary of independence of Tajikistan happened. The holiday was organized by the embassy of Tajikistan in Ukraine and personally Ambassador Extraordinary and Plenipotentiary Mr Fayzulo Halboboev.
So as to express their respect and congratulate the head of diplomatic mission this day joined his colleagues Ambassadors Extraordinary and Plenipotentiary of Algeria, Bulgaria, Hungary, Vietnam, Korea, Iraq, Palestine, Kazakhstan, Pakistan, India, Japan, Cuba, Moldova, Armenia, Malaysia, Syria, Iran, Charge d'Affaires of Azerbaijan, Kyrgyzstan, head of Directorate-General for Rendering Services to Diplomatic Missions, representatives of church, people's deputies, community, and mass media.
The main national holiday of the country, Independence Day, in Tajikistan is celebrated annually on the 9-th of September. This day in 1991, Republic of Tajikistan announced its independence on USSR.
Tajikistan went into Soviet Union in 1924 as the autonomous republic of Uzbek SSR. In 1929, Tajik SSR was created – it went into USSR on the rights of one among union republic. In 1930s the routine industrialization of Tajikistan started. However, the main specialization of this union republic remained cotton industry.
At the end of 1980s in USSR the process of transformation changed started. In national parliaments of union republics the process of announcement of 'state sovereignties' has begun. On the 24-th of August, 1990 the Declaration 'About the sovereignty of Tajik SSR' was accepted.
After the failure of August military takeover union republics started announcing state independence. After the meeting of opposite parties followers, in Dushanbe the special session of Supreme Soviet was called where the national independence of Republic Tajikistan was pronounced.
The day of state independence of Republic Tajikistan is the national holiday. It is considered as the day-off. This day there are military parades, ceremony of national flag raising, salutes, and fireworks.