Diplomatic Greetings project by OUTLOOK and GDIP with the Ambassador of the Republic of Slovenia to Ukraine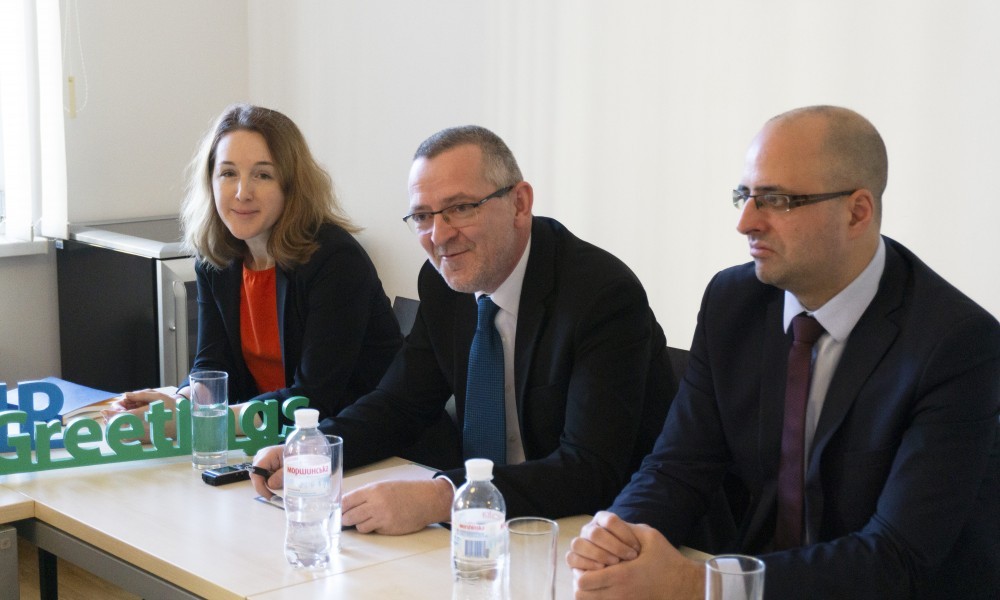 A meeting of representatives of the diplomatic sphere with students took place at the Embassy of the Republic of Slovenia in Ukraineat the end of December. The School of Young Ukrainian Diplomat ofthe Institute of International Relations of KNU n.a.Taras Shevchenko ...
...and students of the Faculty of International Relations of Kyiv National University of Culture and Arts.
The event was organized as part of a joint project of the OUTLOOK and the Directorate General for Rendering Services to Diplomatic Missions.
The Extraordinary and Plenipotentiary Ambassador of the Republic of Slovenia to Ukraine, Tomaz Mencin, greeted the young generation with his colleagues Attache Denis Tsuranovich, Assistant Ambassador Yana Kondratyeva and Public Diplomacy Specialist Inga Yarova greeted the young generation at the embassy.
Tomaz Mencin began the meeting with a short speech in which he spoke about the structure and activities of the embassy. Mr. Ambassador also noted about the cooperation of Slovenia and Ukraine: "Diplomacy is not a one-sided profession. We try to help those who seek to develop their country. There is excellent economic cooperation between Slovenia and Ukraine. We cooperate with more than two hundred countries, and Ukraine occupies the thirtieth place when it comes to economic relations. They are better than, for example, with Saudi Arabia, which is also our good partner, but slightly worse than with Japan, Finland and Portugal".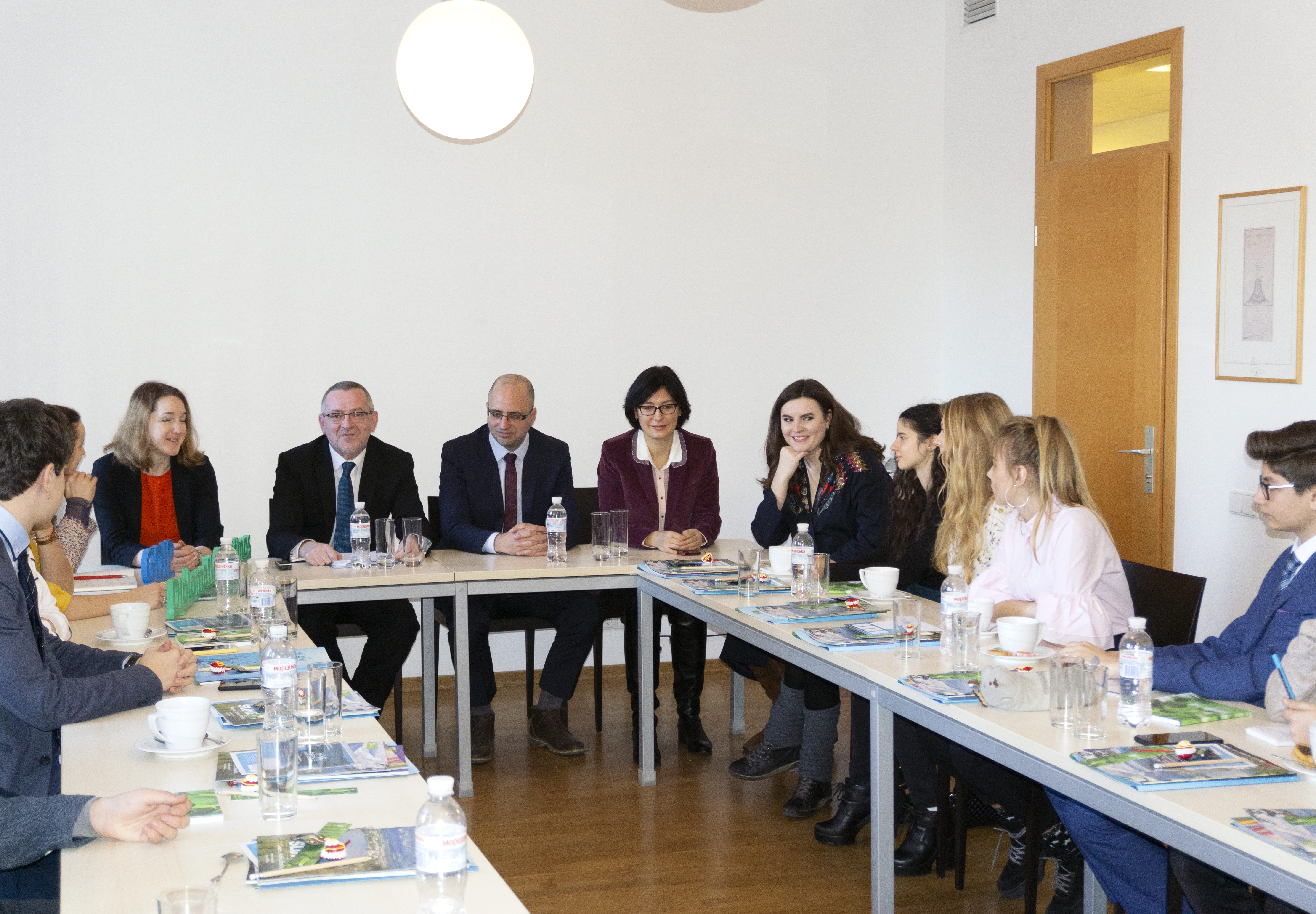 At the end of his speech, Tomaz Mencin advised the students of the School of Young Diplomats to study new languages and constantly improve their skills without abhorring new knowledge: "You can hear that we communicate in several languages, which is another integral attribute of a diplomat. I have been learning Ukrainian since I came here. In addition, I speak several more languages. The more languages you know, the better for you".
The event was also attended by the Director General of the OUTLOOK project Daria Kariakina, as well as the Director of the Media Center Directorate Inna Khomenska.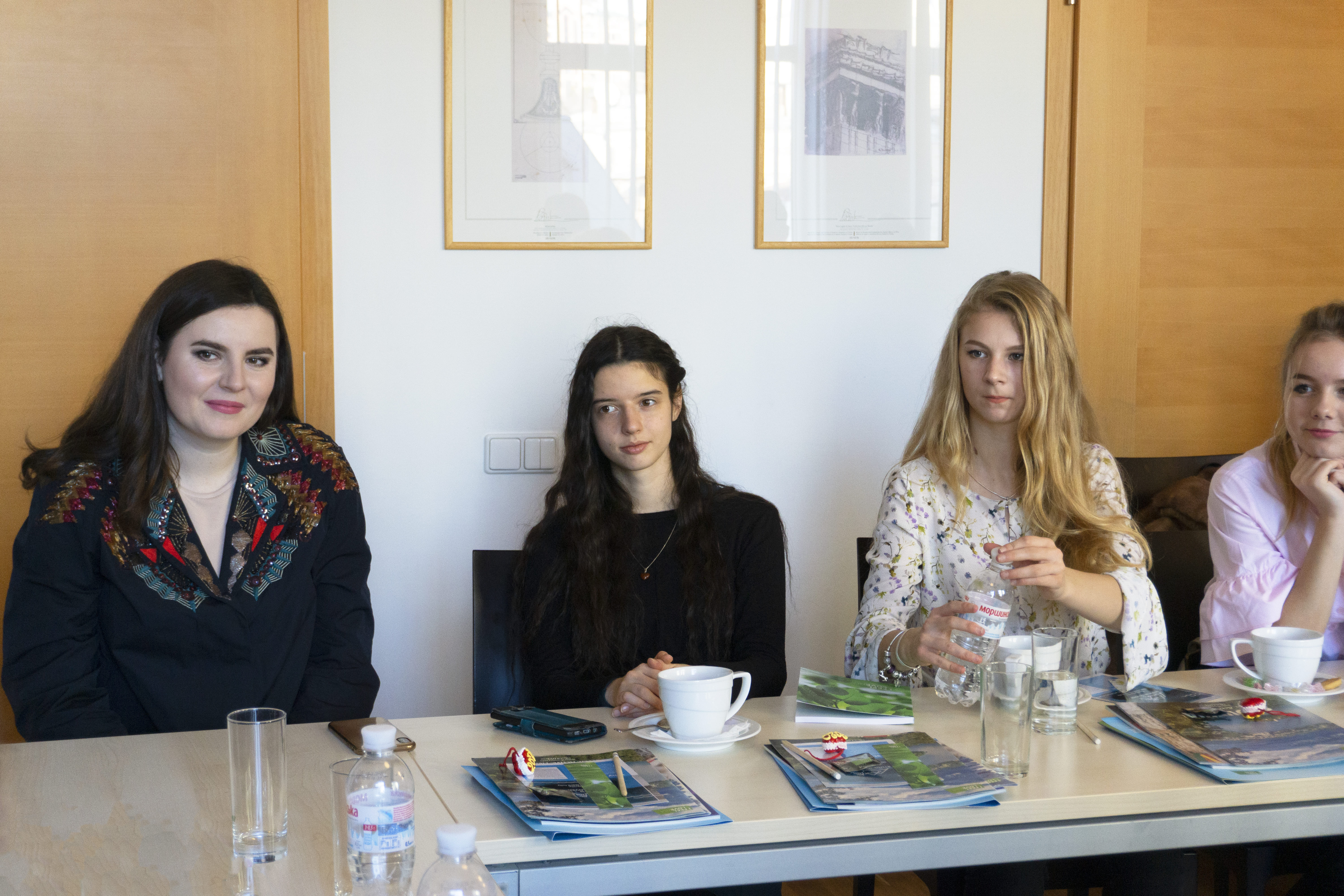 During a warm and pleasant meeting, each student had the opportunity to learn the opinion of Mr. Ambassador on various topics, in particular, the questions concerned the professional diplomatic everyday life of the Ambassador, the embassy's investment in business. And there were separate questions about the specifics of fulfilling diplomatic missions in countries of the world and the difficulty of learning the languages of these countries.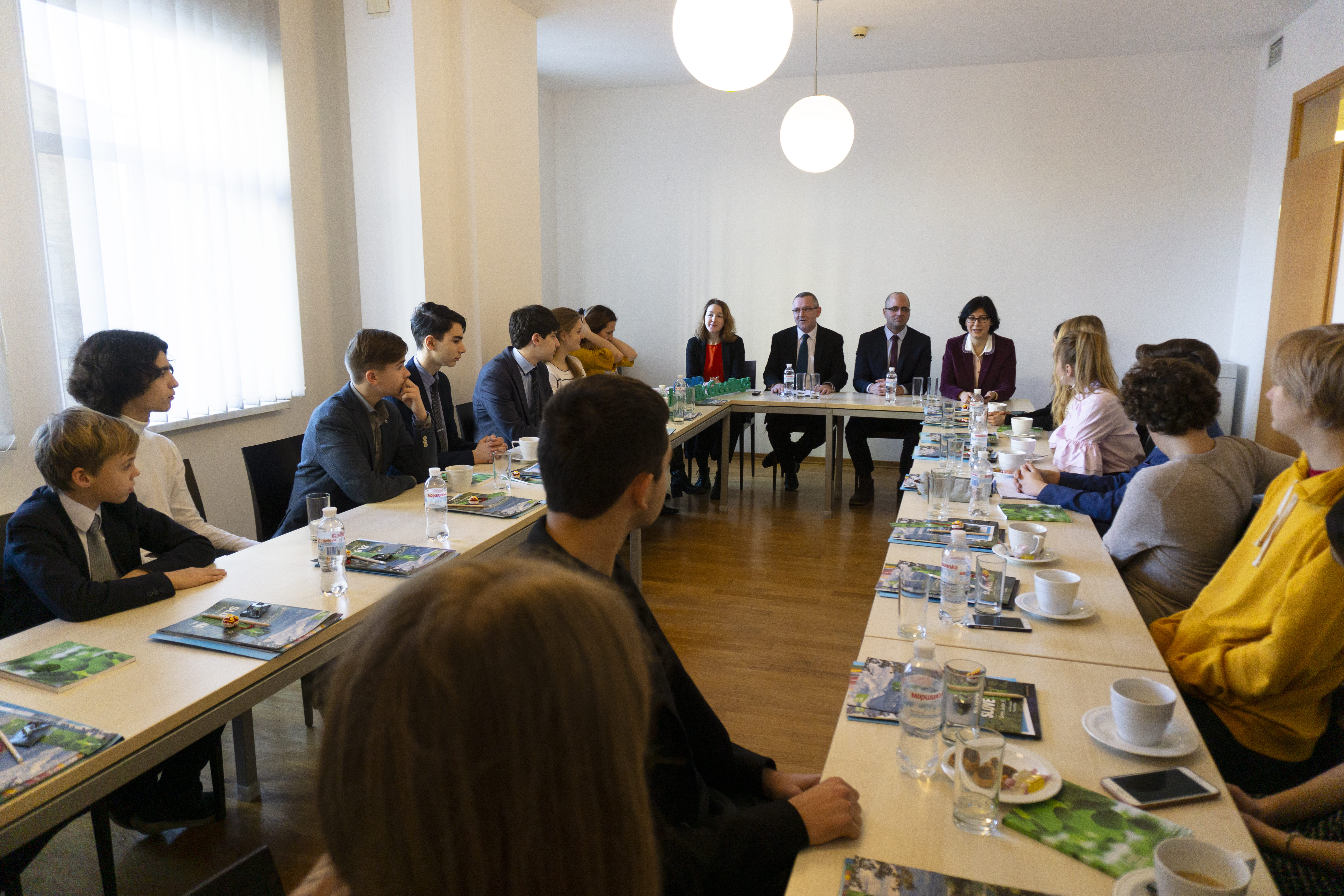 At the end of the event, the students of the School of Young Ukrainian Diplomat of the Institute of International Relations of the KNU n.a. Taras Shevchenko thanked Mr.Tomaz Mencin for the warm welcome at the Embassy of the Republic of Slovenia in Ukraine and handed him a souvenir. The students also went home with gifts namely accessories with Slovenian symbols and literature, which describe in more detail interesting facts about this incredible country.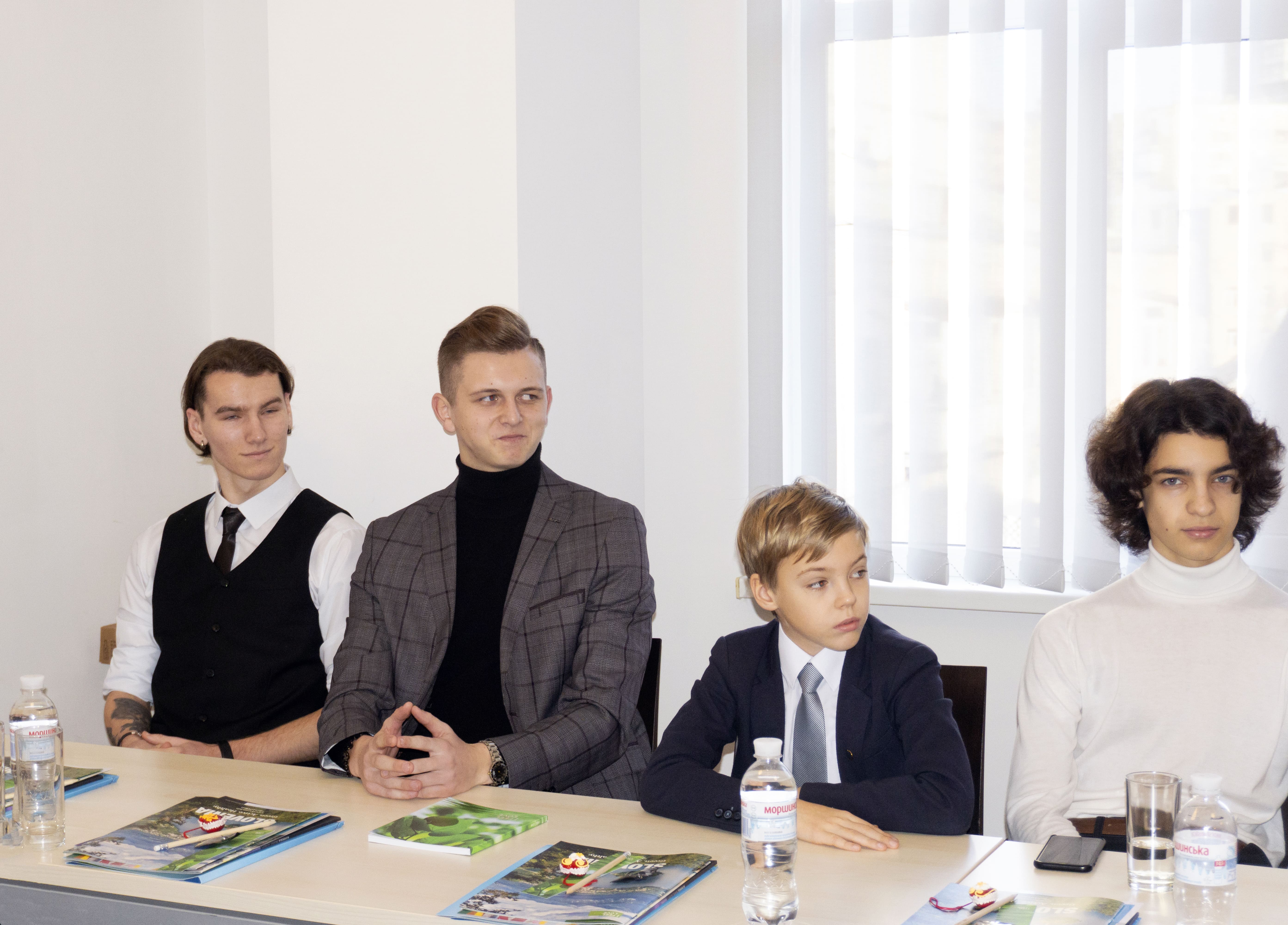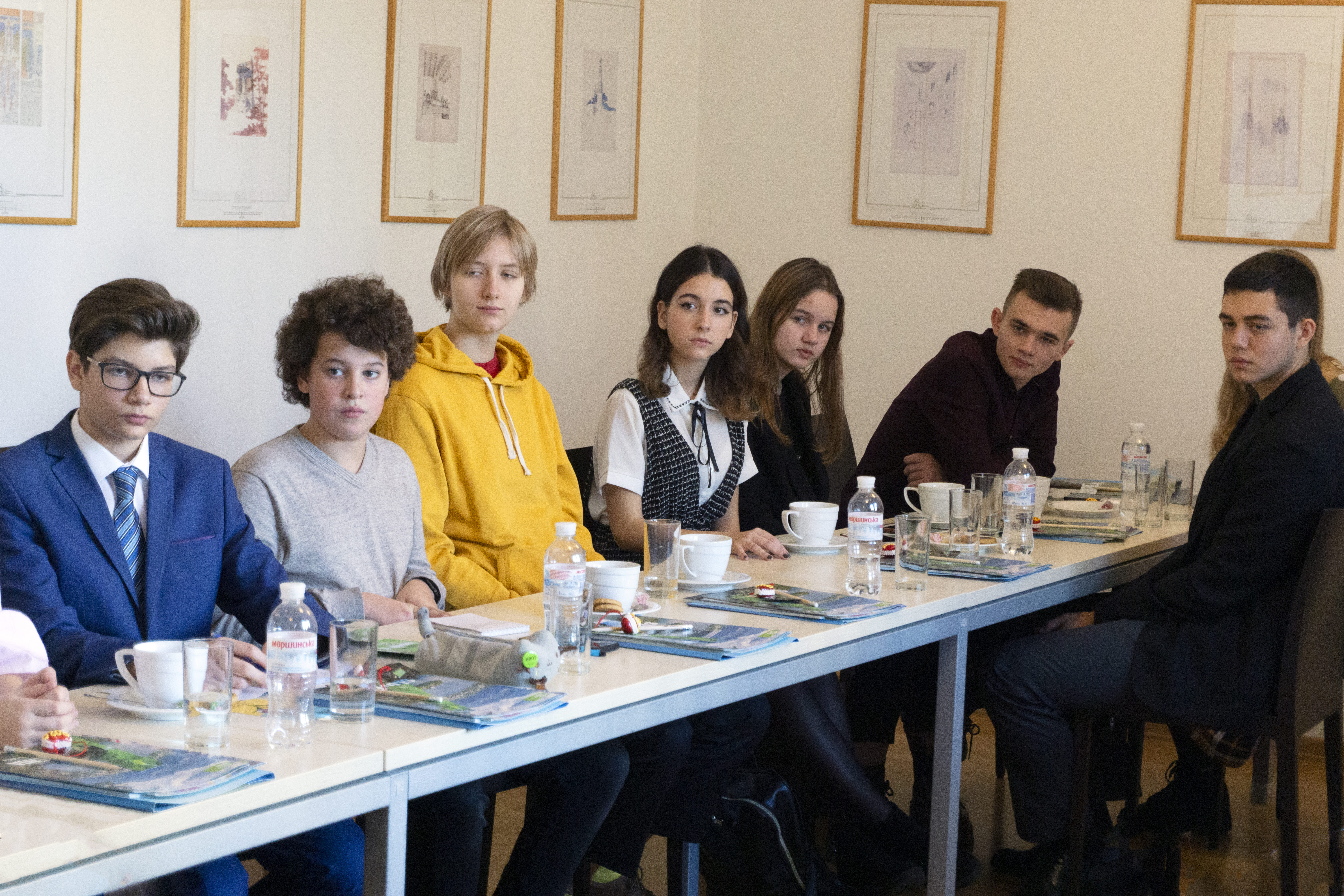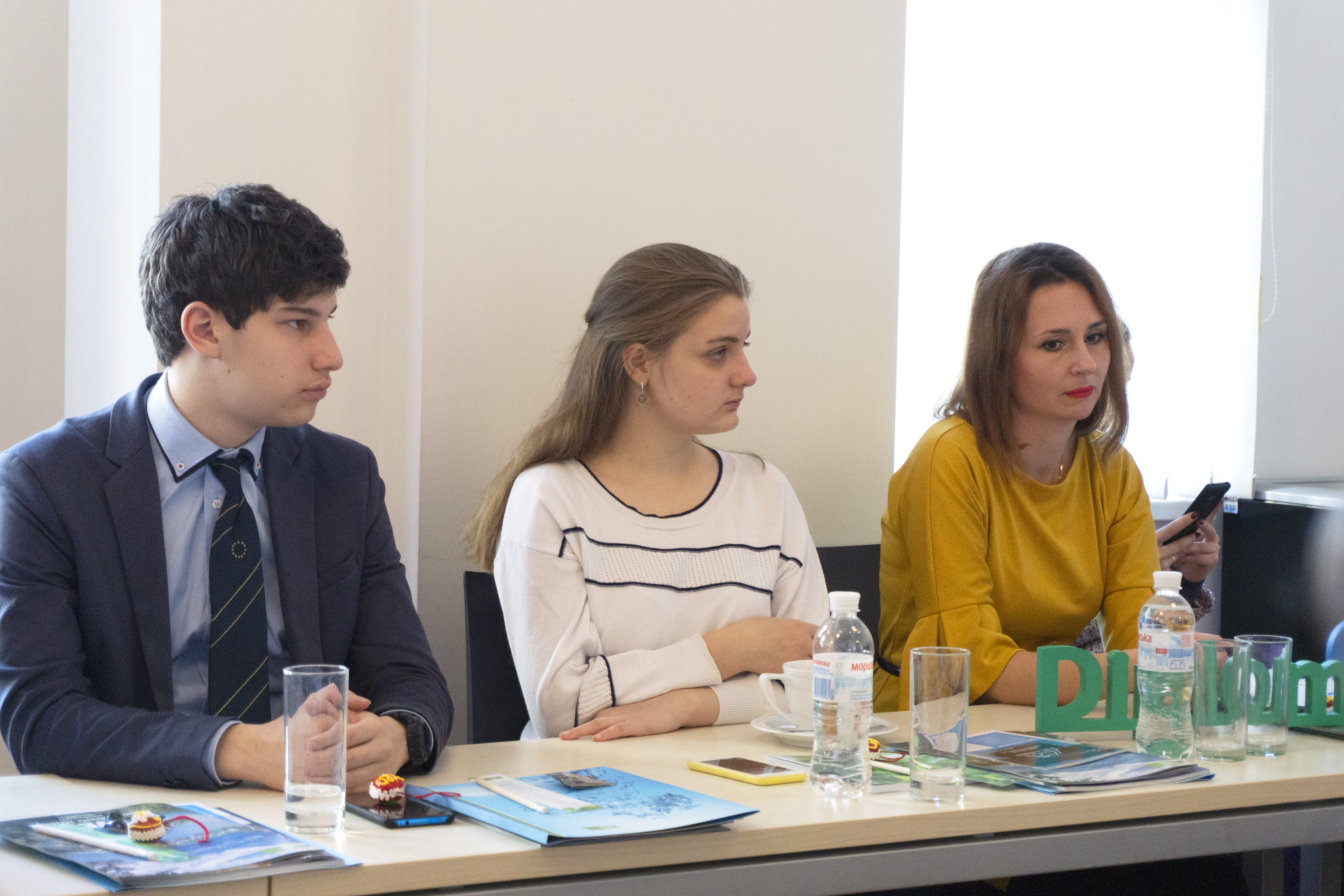 Gallery author: Pavlo Khomenskyi