Wth the support of the Australian Embassy, and exhibition of Australian aboriginal art opened in Kyiv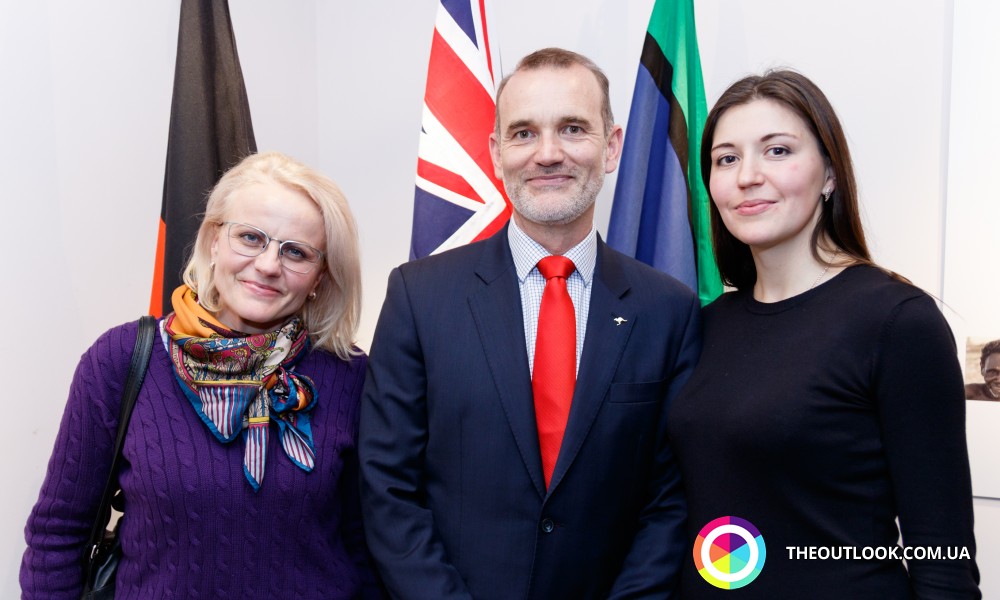 The Australian Embassy in Ukraine and personally Australian Chargé d'Affaires Bruce Edwards presented in Kiev gallery Triptych: Global Arts Workshop, an exhibition featuring outstanding artworks from some of the finest Australian Indigenous artists of the twentieth century Old Masters: Australia's Great Bark Artists
Bark painting is one of the great traditions of world art, which has been practised by Aboriginal artists of Arnhem Land (Northern Territory, Australia) for millenia.
The event coincides with the celebration of Australia Day and is a part of the program of 2017, dedicated to the 25th anniversary of the establishment of diplomatic relations between Australia and Ukraine, as well as the celebration of the 70th anniversary of Ukrainian settlement in Australia.
"We are very pleased to present the Ukrainian audience with a collection of amazing and stunning images – samples of traditional art created by one of the oldest cultures in the world. It is particularly appropriate to show works by descendants of Indigenous Australians on the occasion of Australia Day in Kyiv", said Australian Chargé d'Affaires Bruce Edwards.
The exhibition will be presented in the gallery Triptych: Global Arts Workshop, 34 Andriivsky Uzviz, Kyiv, from Wednesday January 25 to Sunday, February 12, with the support of the Department of Foreign Affairs and Trade and the National Museum of Australia, and local partners Triptych: Global Arts Workshop. The exhibition will be accompanied by a cultural program. Detailed information will be posted on gallery website www.t-gaw.com/exhibitions.
The curators of the exhibition are Australian Chargé d'Affaires Bruce Edwards and Myroslava Hartmond, Research Associate at the Centre for International Studies, University of Oxford (UK) and the owner of the gallery.
After Kyiv, Old Masters exhibition will be on display in Lvov (February 17 - March 3) and Kharkov (March 11-25).