The Embassy of Australia arranged in Kyiv the party in honor of Eurovision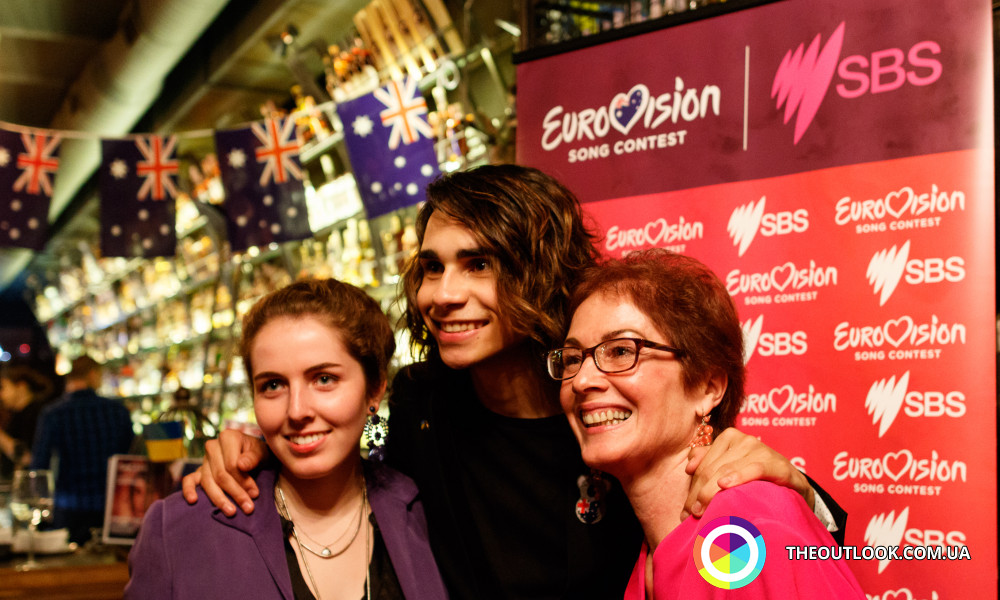 The Embassy of Australia in Ukraine and personally Charge d'Affaires of Australia Bruce Edwards organized and hold party dedicated to the song contest Eurovision 2017 in one of Kyiv nightclubs.
The special guests of the evening became the representative of Australia at the contest, 17-year-old singer, the winner of the eighth season of The X-Factor Australia Isaiah Firebrace. Especially for the guests of the evening he performed his several hit songs and communicated with the public.
The representatives of the embassy of Australia in Ukraine, Ambassadors Extraordinary and Plenipotentiary of the USA, Great Britain, and Canada, members of organizational committee of Eurovision 2017, Australian delegation, and coming to the contest foreign and Ukrainian mass media arrived to enjoy the creativity of a young performed this evening.
Isaiah Firebrace will represent Australia at the song competition Eurovision 2017 with the pop-ballad 'Don't Come Easy' written by Antony Agisi, David Musemeki and David Angelo. The song 'Don't Come Easy' is the ballad about the dream and fighting for it.
As the singer personally tells, he has been dedicating all the time to the music. As he said, she experienced the greatest influence from Mariah Carey who Isaiah wants to sing together with. In total, for two years of media creative life he was able to become the popular singer in Australia, Denmark, Netherlands, New Zealand, and Sweden.
Initially Isaiah even did not think about participating in Eurovision, however, the management of TV-company SBS initiated that. The singer confirmed to be incredibly happy to get such possibility to stand for his country, and he is going to put much efforts so as to make Australia proud of its choice.
The 62-nd contest Eurovision will be organized in Kyiv in International Exhibition Center. Ukraine became the winner of the previous contest arranged in Stockholm (Sweden) with the song of Jamala '1944' that took 534 grades. The dates of semi-finals are 9-th and 11-th of My, the final of the competition is going to happen on the 13-th of May 2017. Ukraine will host the competition for the second time as firstly it happened in 2005.