28th Independence Day of Kazakhstan. Ambassador Samat Ordabayev held a diplomatic reception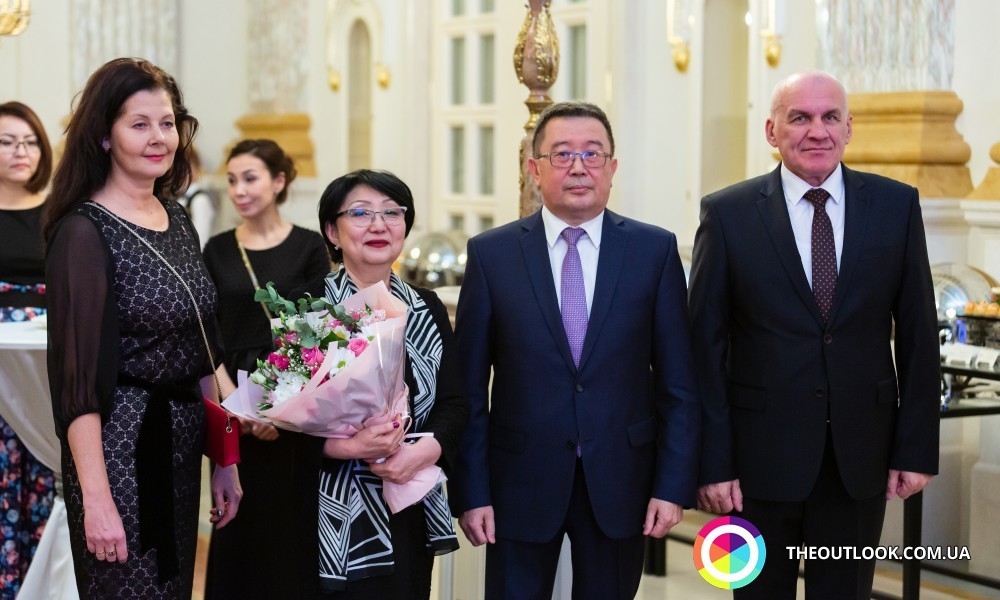 On December 4, 2019, a diplomatic reception on the occasion of the Independence Day of the Republic of Kazakhstan was held in the capital. Ambassadors Extraordinary and Plenipotentiary of Latvia, Slovakia, Tajikistan, Azerbaijan, Belarus and Hungary, representatives of state institutions and international organizations...
... as well as diasporas joined the congratulations!
In a welcoming speech to the guests, Ambassador Extraordinary and Plenipotentiary Samat Ordabayev said: "For all these years, the construction of a progressive democratic state, a socially-oriented economy, internal political stability and a balanced foreign policy have beenour priorities. We created a solid foundation, thanks to which today Kazakhstan is one of the 50 most competitive economies in the world.

But this is only the beginning, because the key task remains unchanged - Kazakhstan's entry into the 30 most developed countries in the world by 2050. Investments are attracted to achieve this goal (more than 330 billion dollars over the years of independence), the production of cars, spacecraft for remote sensing of the Earth has been launched, the Astana International Financial Center has been launched, and 12,500 kilometers of roads have been laid through the country. The capital, Nur Sultan, is an ultramodern city, developing on the principle of a "smart city", and also as an educational, cultural and tourist center.

Over the years of independence, Kazakhstan has become an authoritative member of the international community. The international community has entrusted us with holding forums of global importance, such as summits of the OSCE, CICA, SCO, OIC, regular congresses of leaders of world and traditional religions. The European Union remains the leading trading partner of Kazakhstan: it accounts for about $ 40 billion, or almost 50% of the country's total trade.
The emphasis is also placed on young people 13 thousand representatives of who through state grants, had the opportunity to study at leading world universities such as Cambridge, Harvard, Yale, Sorbonne and others, making a worthy contribution to the development of Kazakhstan.
In conclusion, I would also like to emphasize the strong ties between Kazakhstan and Ukraine. Here, of course, the huge role belongs to almost four hundred thousand Ukrainian diasporas in Kazakhstan, which makes a worthy contribution to the development of their country and is a "bridge of friendship" with Ukraine. We have always built our relations on the principles of mutual respect and equality.