In Kyiv under the support of Embassy of Australia the exhibition 'Artists-Ambassadors. Ukrainian Australiana' has been opened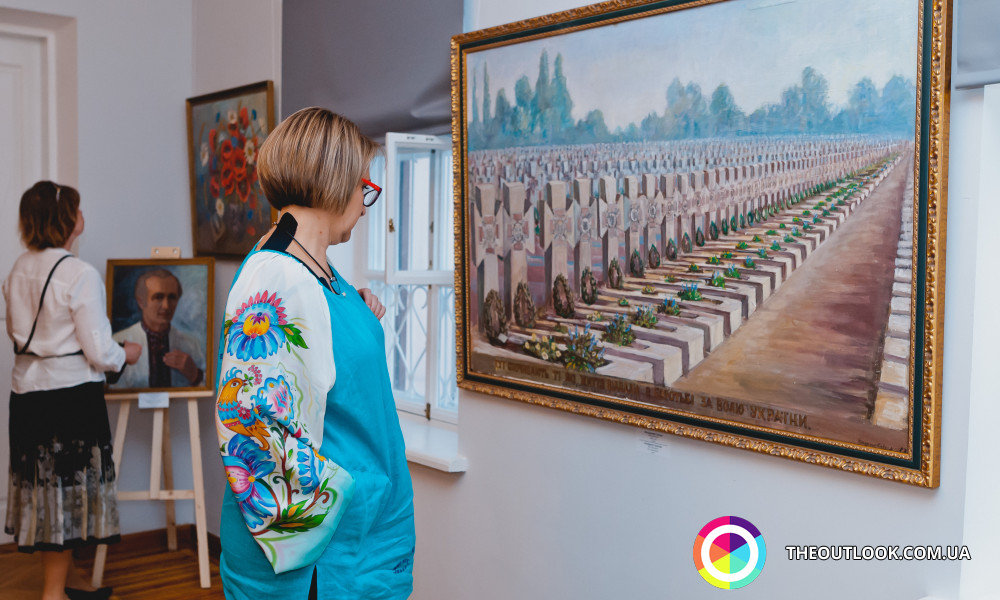 In the course of program of 2017 in honour of the 25-th anniversary of establishment of diplomatic relations between Australia and Ukraine as well as celebration of settlement of Ukrainians in Australia in Kyiv the exhibition 'Artists-Ambassadors. Ukrainian Australiana' has been opened.
For the first time in Ukraine nearly sixty pieces of art and graphics belonging to six Ukrainian and Australian artists will be displayed from the collection of Kyiv Museum of Ukrainian expat community and Berezhanskyy local history museum. Among them there are representatives of the third wave of immigration, particularly, Volodymyr Savchak, Timophiy Messak, Petro Kravchenko, Stepan Hvylya, Leonid Denisenko as well as modern Australian artist of Ukrainian origination Svitlana Soldatova.
Five among the represented artists belong to the generation whose destiny was ruined by the Second World War, geopolitical commotions in Europe and Soviet totalitarian regime. The artists appeared in Australia upon the end of the war in 1948-1949 escaping as far as possible from the unavoidable reprisal. The artists have taken at the Green continent Ukrainian culture making local citizens of Australia familiar with the traditions and art of their motherland.
Far away from the native land Ukrainian Australians savored national idea in their creativity, kept and reflected archetypical for Ukrainian culture ploys, dreamed about the creation of independent state. Among other works at the exhibition the picture of Volodymyr Savchak "My iconostasis' will be displayed, this work was created in 1983 and signed by the author: 'There those take a rest who gave life in the struggle for the freedom of Ukraine'.
In the project the works of different periods of the artists' creativity are represented, from the early works of 1940s done in post-war Europe till the late ones belonging to the border of ХХ-ХХІ centuries.
At the exhibition also there will be pictures where the artists have depicted unusual culture and unique nature of Australia such as sun-drenched local landscapes, exotic settlements of the aboriginal people, and portraits of the grass-root citizens of Green continent. Among them there is 'Last aboriginal' of Stepan Hvylya that looks at the red infinity of the Universe.
The special atmosphere of the project is created by the unique archival videos, particularly, pieces from the open retrospective exhibitions of the artists and interview shot in their houses in Australia. The voices of the artists are heard from the screens creating an illusion of their presence in the walls of the museum.
During the exhibition the additional events are planned dedicated to the creativity of Volodymyr Savchak.
For the wide public the exhibition is accessible for the observation from the 22-nd of June till the 24-th of September 2017. The Museum of Ukrainian expat community is located at the address: Kyiv city, Moskovska Street, building 40 B. The cost of the entrance ticket in 25 UAH (special rate ticket is 10 UAH).