Under the South Cross. Queenstown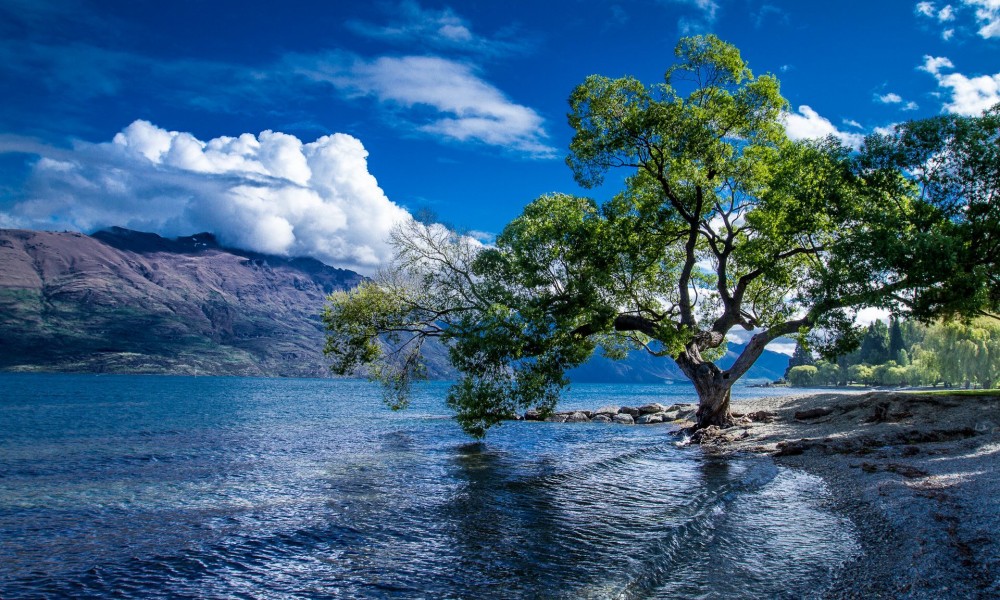 Residents of Queenstown, like all New Zealanders, are among the first on the planet to meet the dawn. There are no children's homes, homeless animals. People are resistant to cold, so much so that at zero degrees go in T-shirts. Each of them has an average of nine sheep, and in nature there are practically no such dangers as mosquitoes and snakes.
When night comes, Queenstown lights the constellation Southern Cross.

Queenstown is something like New Zealand's Las Vegas. All New Zealanders try to get into it and spend their vacation there. However, the difference between the American Vegas and New Zealand Queenstown like between sky and earth. The city itself gives some rebellion, recklessness, endless fun. In the evening in his bars and restaurants do not push through. By the way, not everywhere there are strong alcoholic beverages. But in some drinking establishments Queenstown it is allowed to bring their own ones. This is indicated by special plates at the entrance of bars and restaurants. Most often, Australia or guests from Asia arrive here. A total number is more than one million travelers a year. However, it attracts those who love nature, cleanliness and tranquility. There are a lot of parks, cozy fjords in which swim flocks of dolphins, and on their shores rest seals, in the center of many author's museums, galleries, and neat quiet streets.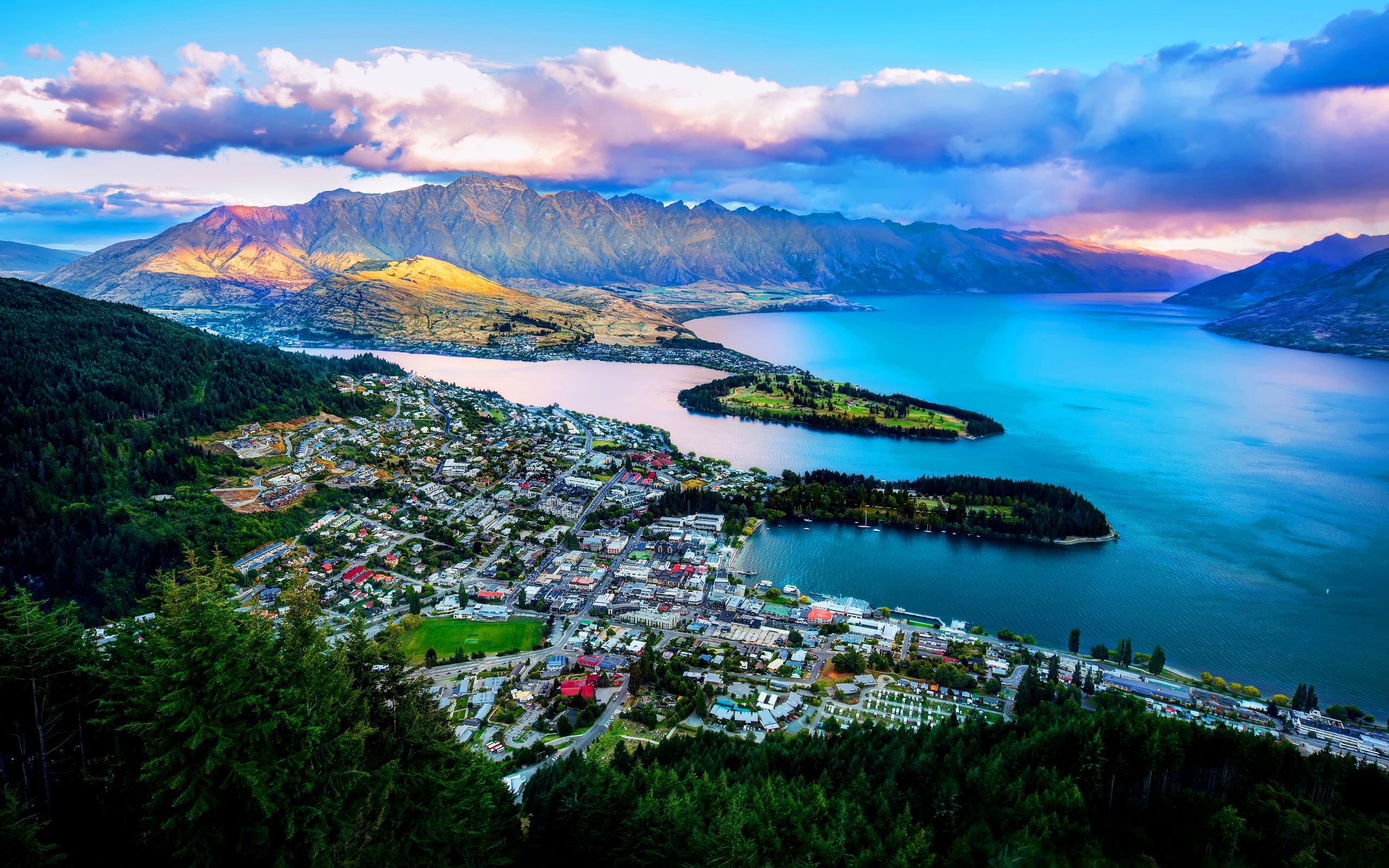 Photo ulietetelandresen.com
The city is on the South Island of New Zealand, surrounded by mountains and lakes. There are many trees, mountain rivers and very fresh air. In Queenstown itself there are two casinos, several hundred restaurants and a lot of hotels on any taste. But more often in this city they go those who like extreme. In winter, they go skiing, jumping on rope anchorages from steep rocks, rolling on bicycles on steep and dangerous mountain paths, chasing race on the canyons among the ravines, climbing rocks, jumping with a parachute. The local people say that jumping was invented here.
And those who do not believe are strongly advised to jump from the bridge from a height of forty-three meters with an elastic band tied to the feet. There are many such places in New Zealand, but the first is officially open and means that the historical place is in Queenstown. After jumping into the unknown, the locals advise to drive on a special boat in shallow water. Such a punt of seven hundred horsepower can swim on a water depth of only twelve centimeters. It is very maneuverable and easily goes to the U-turn.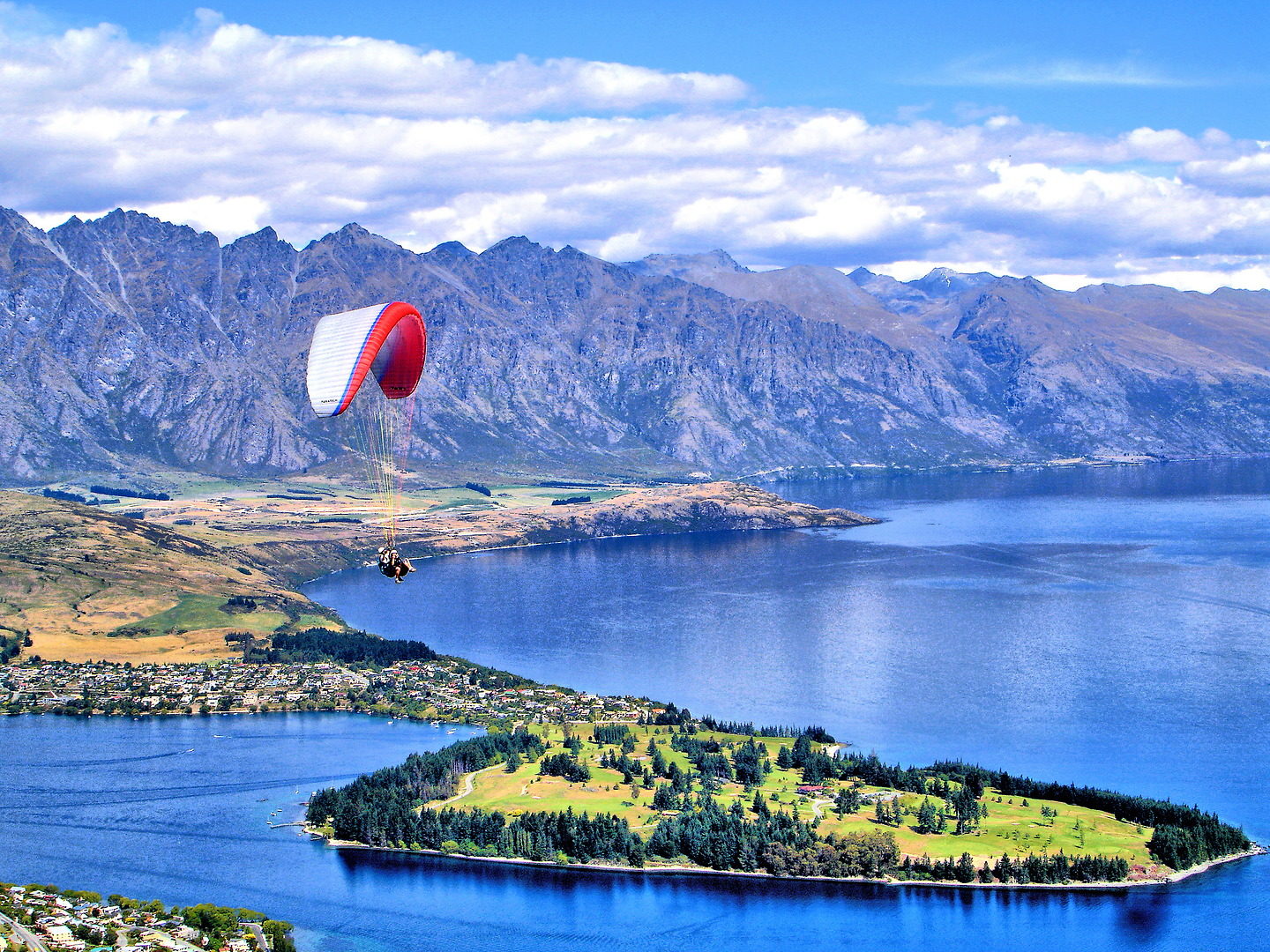 Photo encirclephotos.com
A spectacular view of the city opens from the peak of Bob. Travelers are hauled one by one by gondolas on the steepest cable car in the Southern Hemisphere. You can go down from the heights by renting a bicycle. Those who are still afraid of experiencing fate, play golf at Kingstown, go fishing, horseback riding, cruise on the lake, try themselves as a gold miner or taste the famous wines, lingering for a long time in the cellars of the city. And all this against the backdrop of fairy-tale landscapes, which among other things are known for their hobbits. It was in the neighborhood of Kingstown that the part of the trilogy "The Lord of the Rings" was filmed.
Read also: 10 facts about New Zealand
In fact, this is not a big city. There are no skyscrapers, large shopping centers. Vineyards and ancient mining settlements are closely adjoining to it. And some streets remind of narrow rural roads. Once upon a time there was a Maori settlement. However, by the time the white colonists appeared, the Aborigines for some reason had left these places. In the middle of the nineteenth century these lands were chosen by sheep breeders. A little later, gold was found here. After that, the population of the settlement began to grow dramatically. Built in the English style, it positions itself as a tourist city, suitable more for the summer season. After all, most homes do not have insulation. Thus, in the cold season in these houses can be quite cool and humid.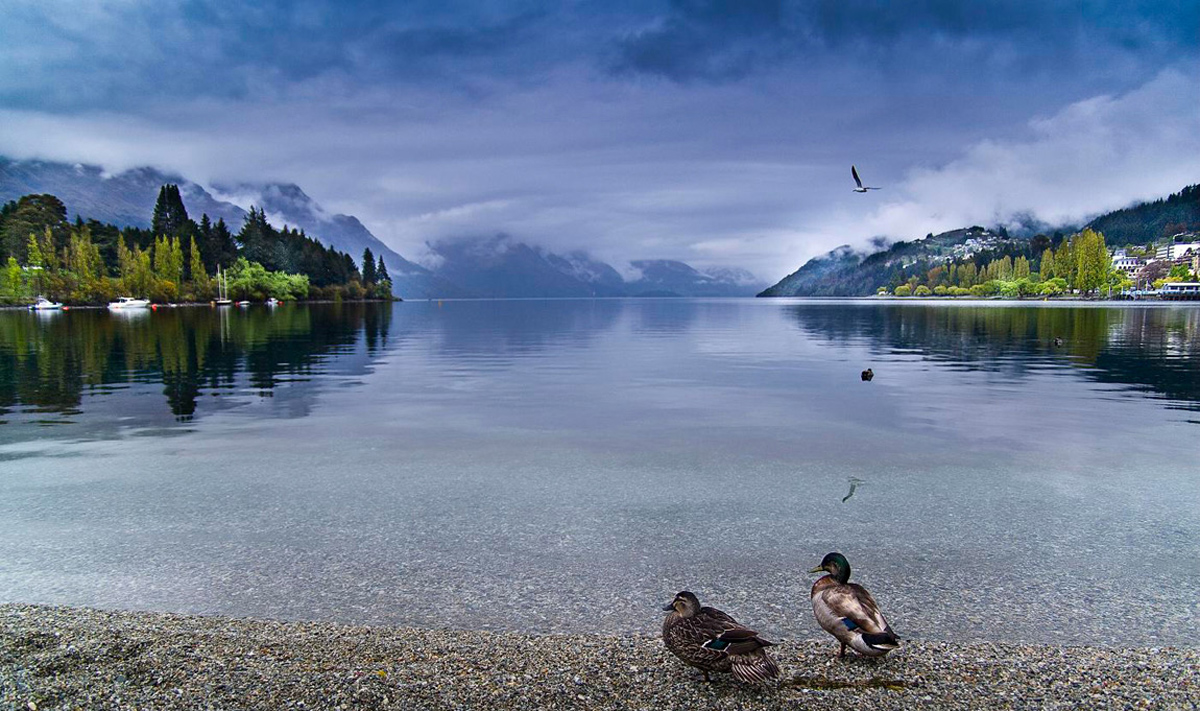 Photo static.tonkosti.ru

Almost everyone who gets to Queenstown, is eager to eat burgers, which are sold only here. Bloggers around the world call them the best ones, and guides include their tasting on the tourist itinerary. They are prepared and sold in a small eatery, which is called Fergburger. There are always huge queues. The taste is not arguable; however, the entrepreneurial spirit of the owners of Fergburger is respected. After all, the revenue of this tavern is almost twenty million US dollars a year. They sell an average of 3 burgers per minute at a price of 10-15 dollars for one. In a year there are one million three hundred thousand burgers. After these figures, it is difficult to call them the best. How did it happen? It's quite simple. Queenstown has always been crowded, and it's hard to eat at night. And then one local resident decided to open a small point where you could have a snack at any time of the day, without pushing among the numerous visitors to bars. Fergburger began working from eight to five in the morning, almost around the clock. Very soon this place became popular among gay companies; then among the visitors of numerous bars, it became a tradition to reinforce in the middle of the night with a hearty burger, so as not to finally, at the same time, be ventilated near Fergburger.
Sometimes on the streets of the city you can meet people dressed in Maori costumes. But, more often it's artists who offer tourists to look at the ancient warlike dances of this people. In their evening shows they teach those who wish to ritual dances, greet their noses and treat them with traditional dishes for the tribe.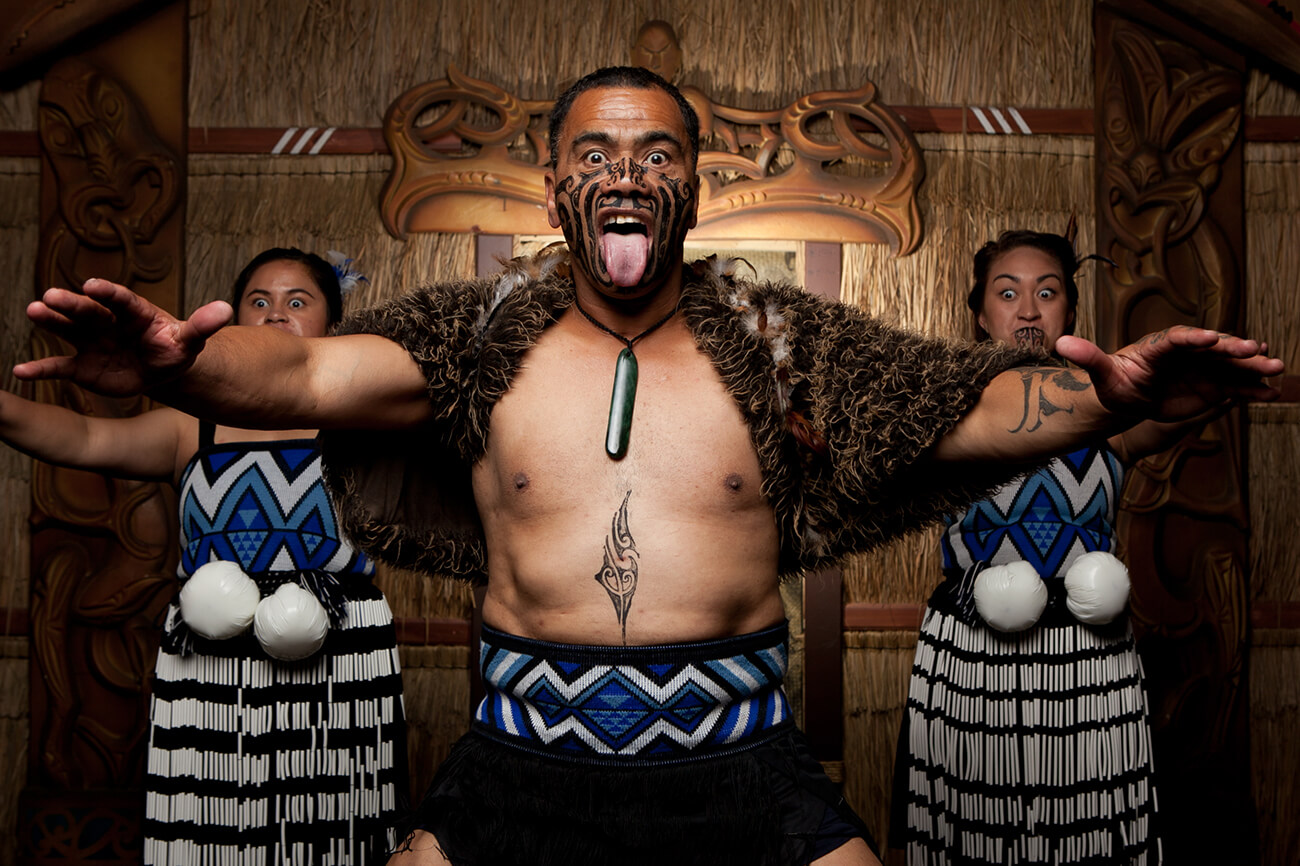 Photo backpackerdeals.com

All the inhabitants of Queenstown are proud with their kiwi park. Only here in the reserve there are about thirty species of this bird. Kiwi is considered to be the national symbol of New Zealand. Outwardly, it looks like a chicken with a long beak, like a heron. New Zealanders love this bird so much that they call themselves the people of kiwi. By the way, most of the local birds were not seen alive. She does not live in the wild. She can not fly and leads a nocturnal life. Kiwi wings are almost atrophied and have a size of about one centimeter, while the bird itself weighs between three and five kilograms. The female hatches one huge egg - weighing almost a pound.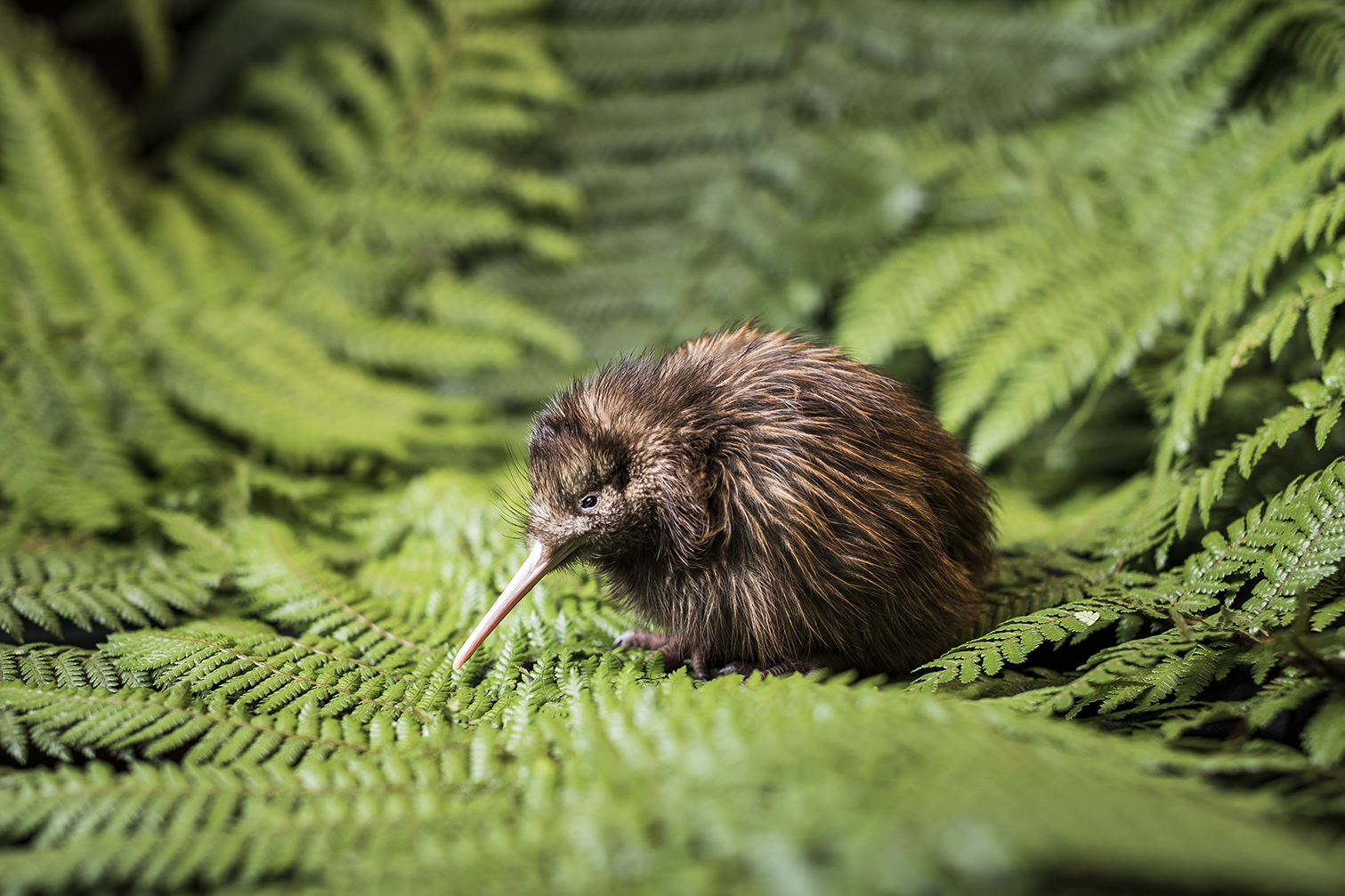 Photo rainbowsprings.co.nz
Near the city there is a botanical garden with rare plants. Some of them were planted with the first measure of Queenstown. In the garden you can leave the frisbee and sunbathe. On the territory of Queenstown there are several beaches, but they are wild and not equipped with sun loungers, no one offers them Margarita or hot corn, However, on hot days there are always a lot of young people. There are also some of the festivals.

It seems that the New Year in New Zealand is celebrated when everything around is fragrant and the temperature rises above twenty degrees. Decorated with garlands of Christmas trees are placed on green lawns, people at this time dress shirts and short dresses. New Zealanders even claim that on these holidays, the Southern Cross over the city shines, somehow in a special way, blessing such glorious places.
Cover photo pinterest.com