Azerbaijan inside out: Henna Nights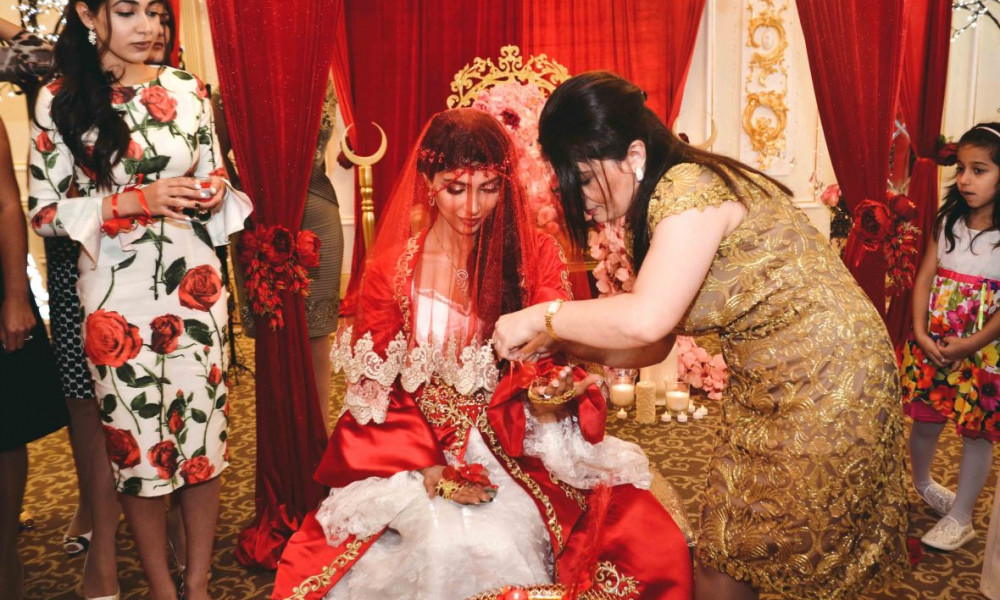 We continue publishing author's column of Sabina Safarova on traditions of Azerbaijan.We have already learned about the matchmaking and the engagement, and now OUTLOOK proposes to plunge into the traditions of rituals and xinayaxdi – henna nights ceremonies which precedes the wedding itself.
Last step before the wedding is xinayaxdi ceremony. Henna night is some sort of a bachelorette party in Azerbaijani style. The ritual of smearing with henna takes place a day before the wedding. Traditionally in ancient times the ritual was supposed to be held at a bride's house but nowadays some tend to opt for a cozy event hall. Xinayaxdi is attended by only female representatives from the side of both the bride and the groom.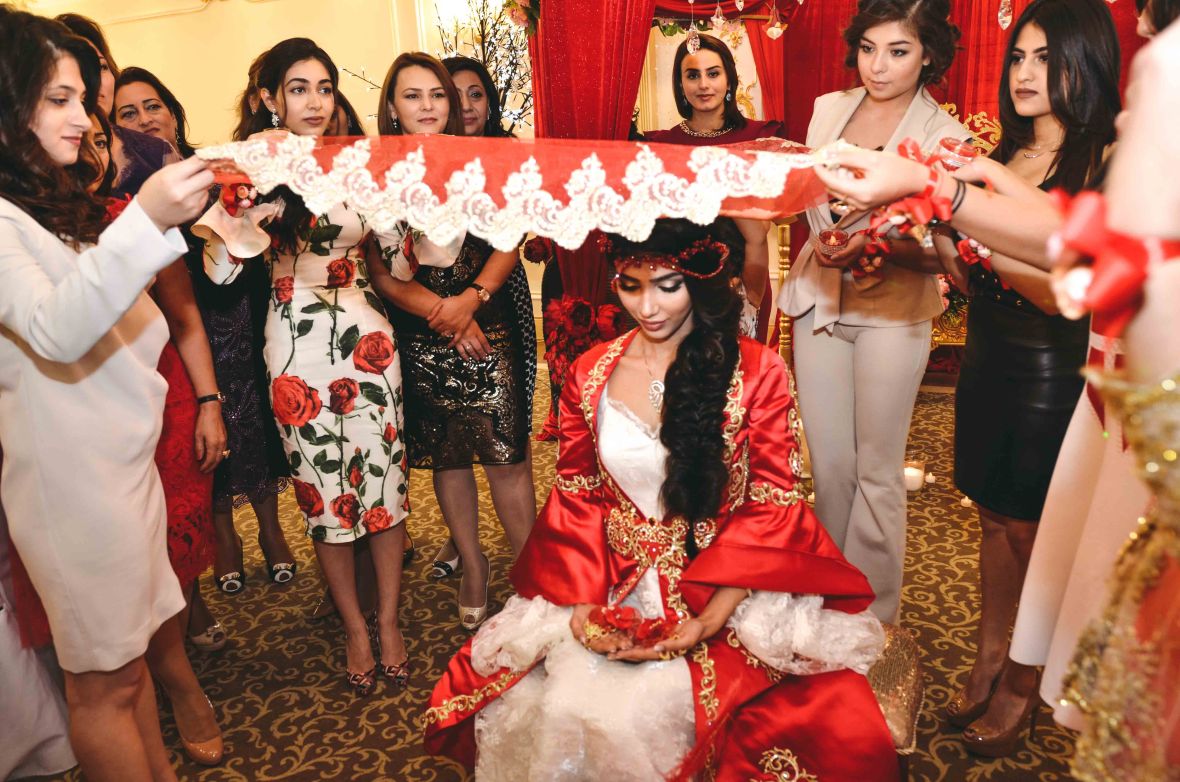 Photo javidmammadov.wordpress.com
The party begins at noon to end by midnight. By custom, oglanevi (delegation from the groom's house) arrive with a large number of xoncas, decorated in red color, they put gifts for the bride and henna in.
Read also: Azerbaijan inside out: Small and big matchmaking and Azerbaijan inside out: Engagement
The lady of the day sits at the head of the room dressed in a red national costume and wearing a kelaghayi (silk kercheif) on her head. One of the women from the side of the bride cooks henna, young girls paint patterns on each other's hands. Henna is normally smeared on the inside of palms. They write the first letter of the bride's name on her one hand, and of the other half's name - on the other. Nowadays it is customary to have a special artitist at the ceremony who paints really beautifulpatterns. Invited guests begin reciting funny quatrains about relations of a girl with her mother-in-law, sisters-in-law and future husband - they are called hahyshta.
Than, according to the tradition, the bride serves each guest some tea. Everyone makes jokes, has fun and dances. With night closing in, when the groom's assosiates leave, the bride starts unpacking xoncas and show gifts to the guests. On the same day at the groom's hosue they hold jigyarakhshamy (bachelor party, in other words). This is how a bride and a groom bid farewells to their singlehoods.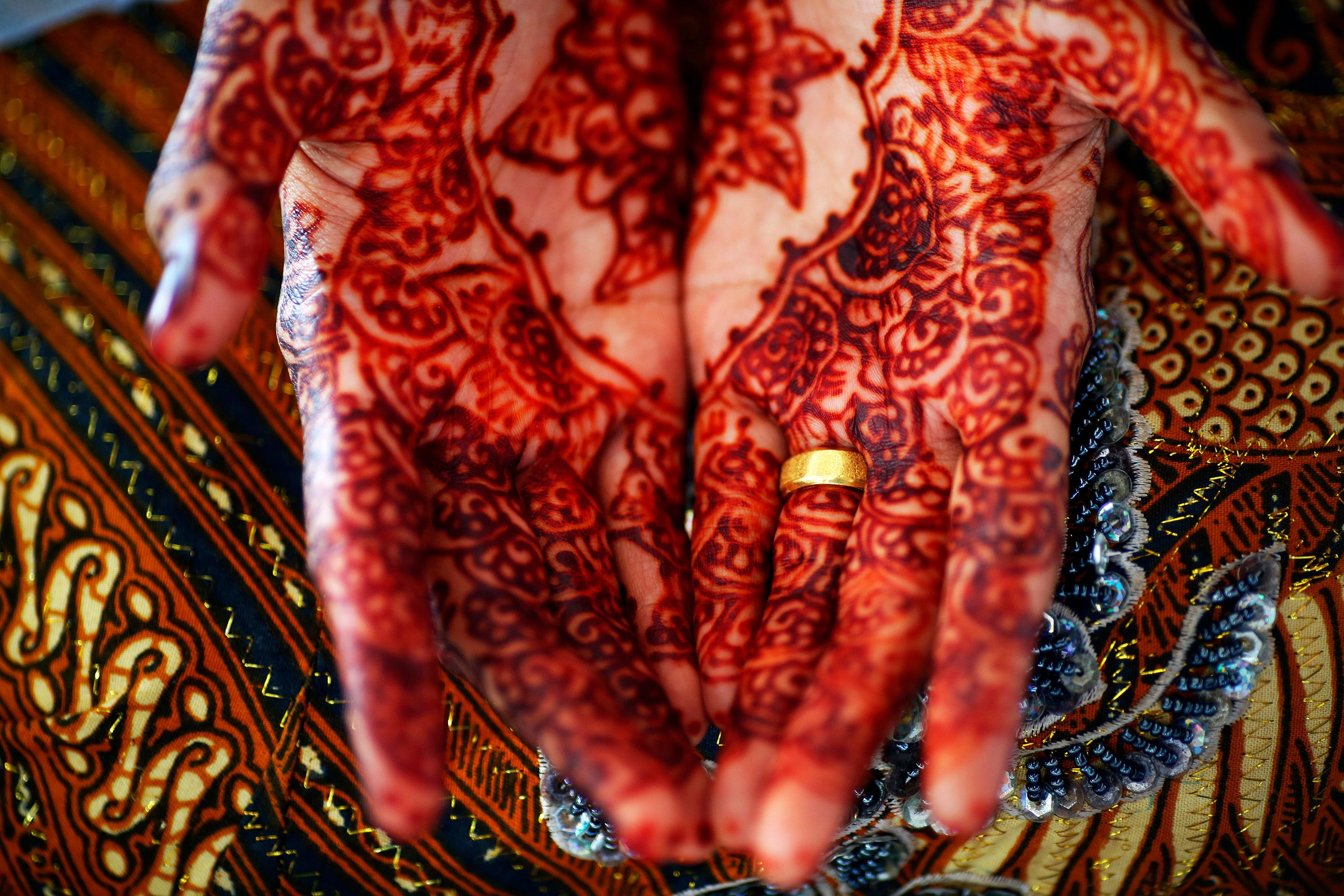 Photo english.alarabiya.ne
Cover photo javidmammadov.wordpress.com