We were there: Sopot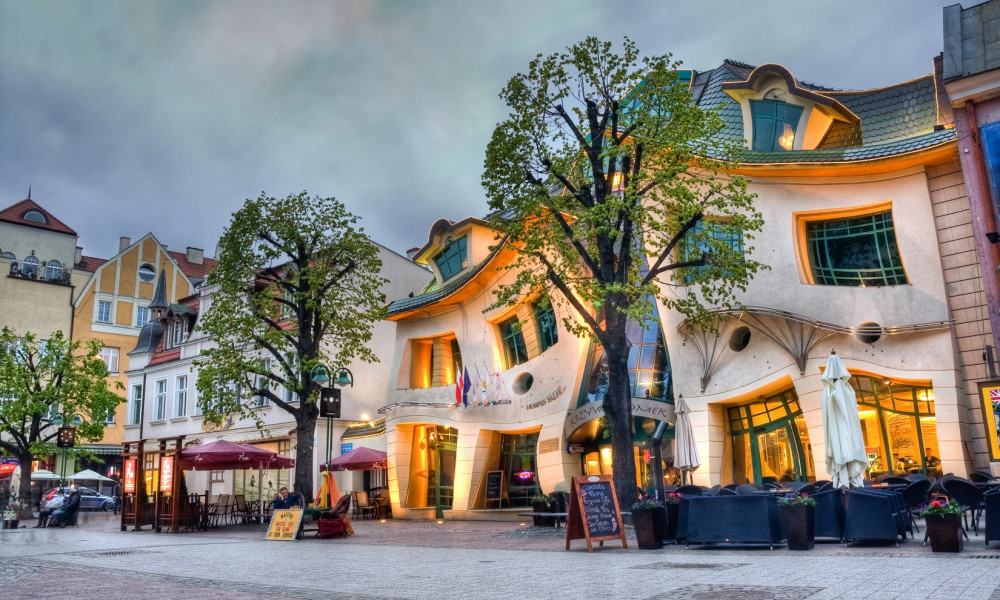 European coast of the Baltic Sea can boast of neither warm waters nor lasting beach season – this however does not prevent it from being a popular resort area. Great number of cozy coastal towns attracts tourists first of all with fresh and curative air as well as with the opportunity to "heal the eyes" looking at the cold sea and amazing landscapes. Sopot – main Baltic resort of Poland – exhibits all of these advantages to the full.
With 40 thousands of population today, Sopot was founded as a village as far back as in 7th century; together with Gdańsk and Gdynia if forms a Polish metropolitan area called Trójmiasto that translates as Tri-city. And while Gdynia and Gdańsk are industrial, financial and administrative centers, Sopot, geographically located between them, is a pleasant recreational area where one can recharge powers and switch to a deliberate pace of a seas-side town. Situated in merely 20-minutes ride from both Gdańsk and Gdynia and also from Lech Wałęsa Airport that serves the region, Sopot with its beaches, landmarks and promenade routes is a must-visit city of the North Poland. It seems, you cannot but like it because, on the one hand, you can see and learn all of it practically in one day, and, on the other hand, you can easily spend entire summer there and keep finding something new every day.
Now, what's the secret? Maybe, it's the seagulls that squall and circle over a train when it just edges Sopot? Or maybe it is about wonderful broad beaches that stretch for many kilometers and that are probably never jammed so everyone can relax? Or, how about main feature of Sopot being not the sea at all but cultural component because it hosts fanciest music festivals and open-air parties that socialites from all over Europe come to all the time? The truth is probably, as always, somewhere in the middle and the town is appealing because it opens to everyone in an own way. Anyway, nearly everybody begins acquaintance with the city in the same manner – at pedestrian Bohaterow Monte Cassino Street that stretches from the railway station to the very sea.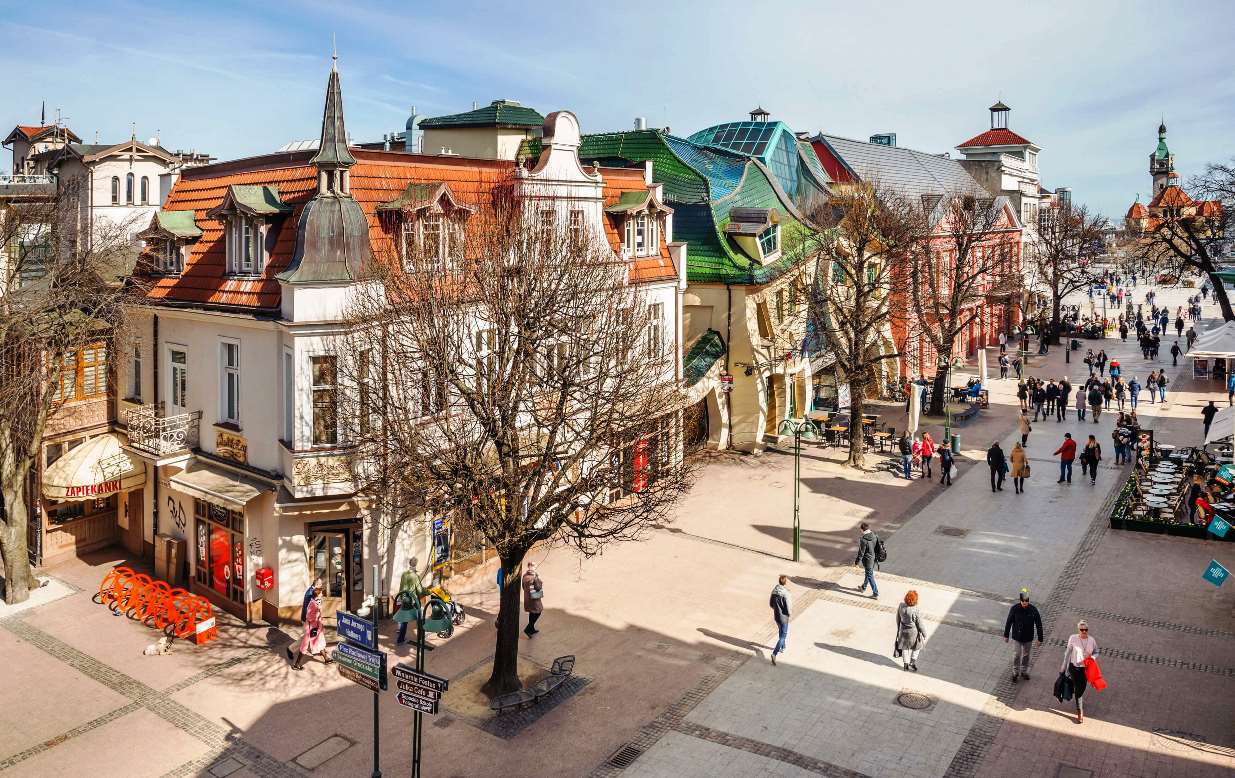 Photo sopot.pl
It is on it where most interesting shops, restaurants and hotels are situated. The locals reverently preserve traditions and pass businesses from generation to generation. Many antiquity stores and cafés there have operated for over a hundred years; attributes of modern times with its multi-national spirit are presented there, too, though, by spots with tasty kebabs, plastic-full fast-foods and mass-market boutiques. Alongside all that, somewhere in between brands and signboards, that one can come across in every tourist city of the world, should you try and have a glance deeper into the side and backstreets and inner yards, you can find typical polish places with simple yet very tasty cuisine and shops of craftsmen with interesting handmade stuff.
Main souvenir of Sopot, sure enough, is amber items. This petrified tar is an important natural resource of the Polish Baltic coast and also national pride, therefore sales to tourists constitute an important income source for both large manufacturers and small workshops. It will most likely be impossible not to purchase beautiful earrings or necklaces so men better be ready that their female company will spend time to choose some and try them on while in Sopot. As to prices, they are quite affordable; jewelry begins at 3-5 euro per item so there is something to everyone's liking and pocket.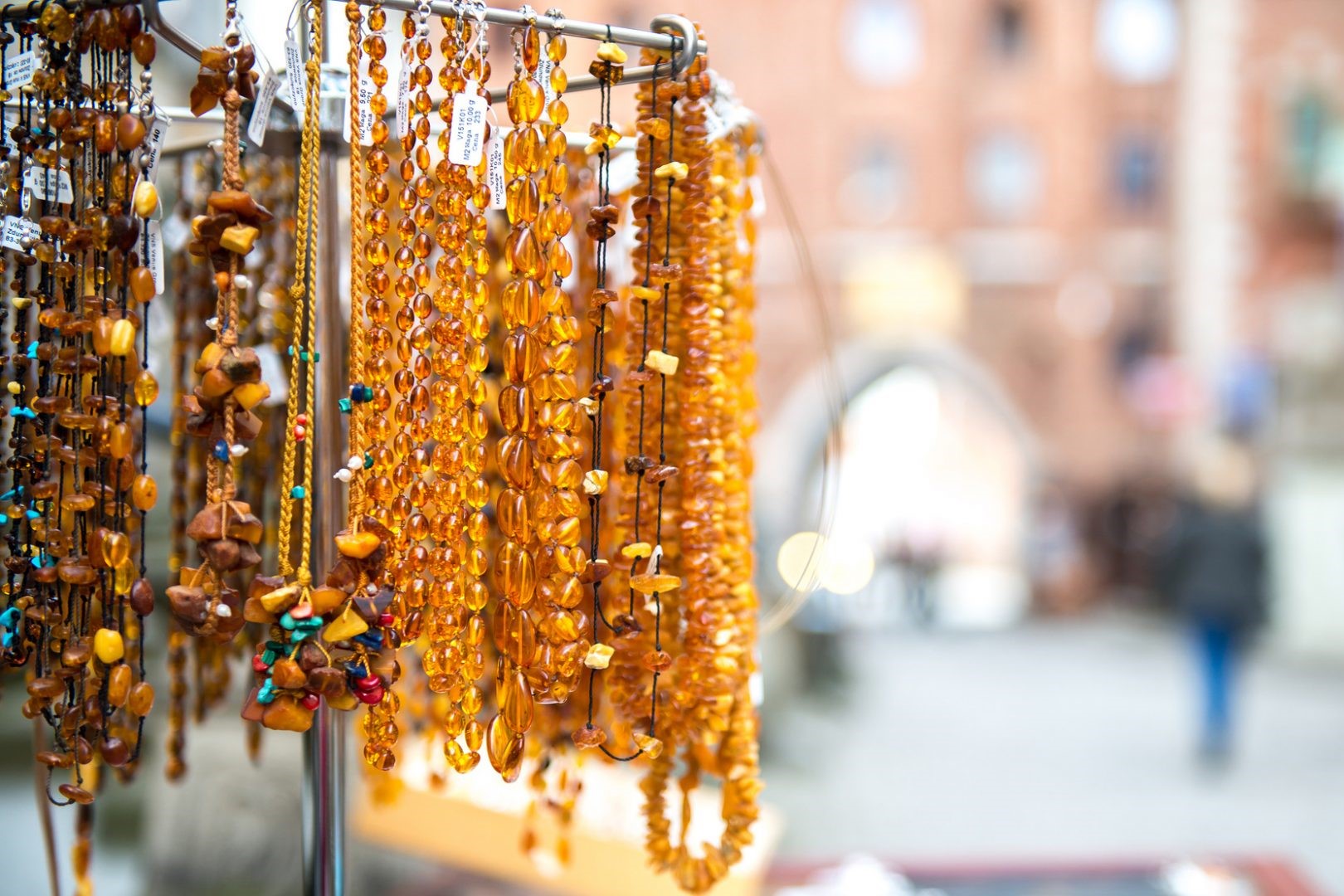 Photo nordicexperience.com
Read also: Baltic gold. Amber running throught veins
Upon covering Bohaterow Monte Cassino back, forth and throughout we finally make it to the sea, particularly to the main adornment of the local beach – famous pier that now bears the name of John Paul II. Made of wood as far back as in 1827, it is officially considered the longest on the entire Baltic Sea coast. The length of the promenade-suitable part is 512 meters. Besides pedestrian component, the pier is also used for mooring of yachts and water taxis. By the way, during beach season, rather short one (July through early August), people jump off the pier to swim because it is believed that over there, half a kilometer away from the shore, water is much riches with iodine and other health-beneficial elements. Sopot is also a health resort popular since 19th century among Eastern European aristocracy.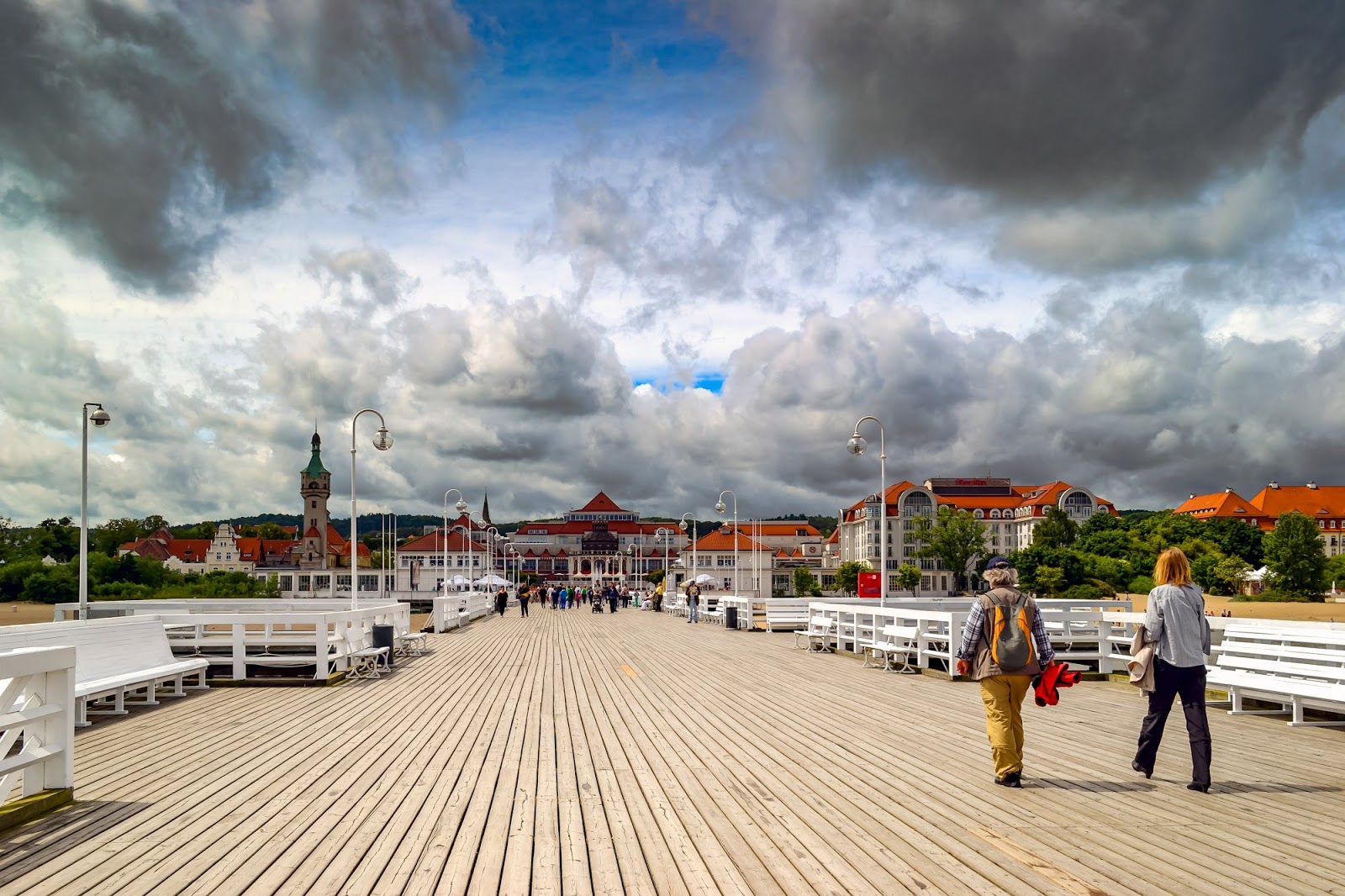 Photo arunastravelphotography.com
In the central part of the city and on its outskirts one can over and over come across ancient health centers, high-end hotels and vacation retreats where distinguished audience traditionally likes to stay. Curative air, skillful massage therapists, hydrotherapeutic procedures, great seafood and green areas help deal with numerous diseases therefore medical tourism is also popular there. One glace and Grand Hotel, a five-star hotel that faces the sea, is enough to start dreaming about coming to Sopot at considerable age to improve health. Even hospitals, built during socialist times when it wasn't customary to put on the ritz, look pretty noble, surrounded by ancient villas, mansions and hotels. Many of them are located closer to green areas of the city, far from the noisy Monte Cassino, so parks are also must-visit spots, luckily they are mostly space-effective and their pathways bring you back to sea and beaches one way or another. In summer it is especially pleasant to have walks there sheltered from ardent, even in the north, sun. Lovers of nature and music will definitely like the Forest Opera – music venue that accommodates five thousand people and is famous for its amazing acoustics. Those, who like history and nature – make sure you visit Grodzisko w Sopocie – a unique archeological complex, discovered by German scientists right before the World War II. Nowadays digging there continues.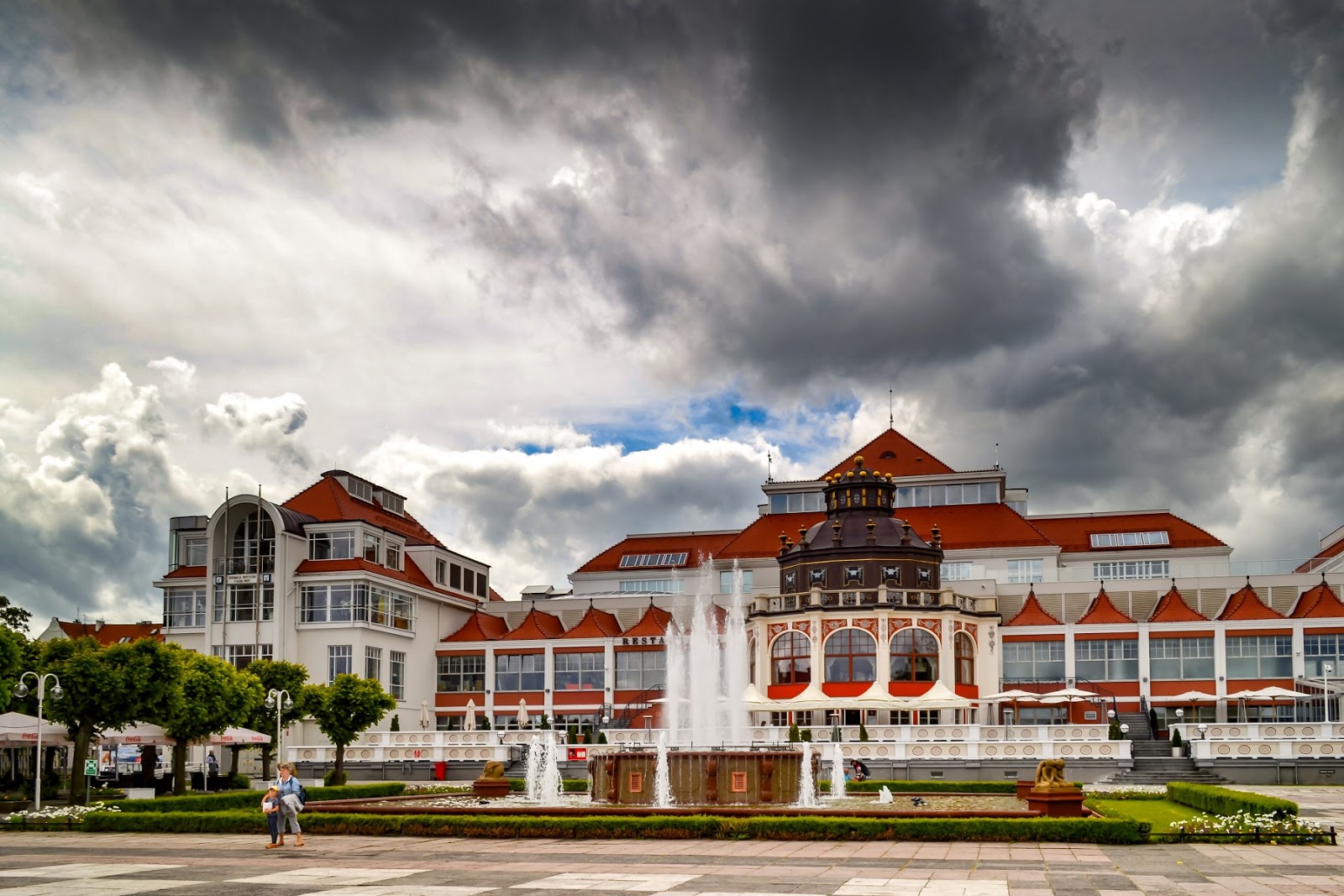 Photo arunastravelphotography.com
So, we are out of park areas and back walking the streets of the city in direction away from the center. Our goal is Grunwaldzka 1-3 where a hundred-year old lighthouse is located. It hasn't been used for initial purposes for a long time, in communist times it even managed to serve as a part of a hospital though navigation without it was out of question back in early 20th century – the lighthouse was casting light over as much as 12-15 kilometers with flashes every four seconds. It is well-preserved and currently serves as a touristic location with a superb viewing platform. It ranks second among architectural landmarks of the city after the Krzywy Domek (Crooked Little House) – an engineering miracle of 21st century. It was built in 2004 and, thanks to its unusual design, both locals and tourists have developed affection towards the building. A restaurant and offices of two radio stations operate there – seemingly, nothing special, but this "screwed-up, glitch-like" look leaves no chance to pass by without taking a picture.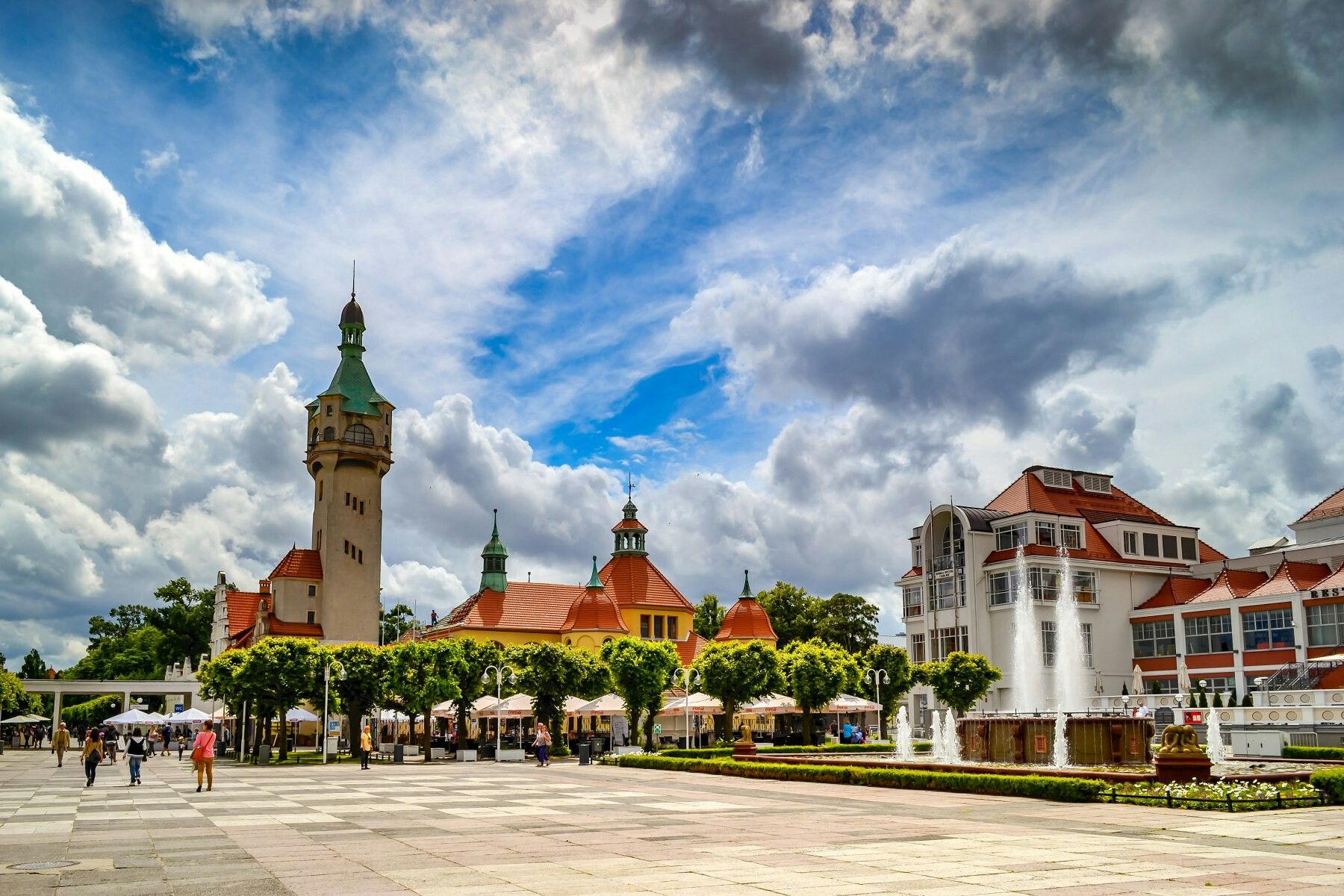 Photo arunastravelphotography.com
You can probably conclude your walk around Sopot by the Crooked Little House (cover photo) not far from the railway station if you only came there for a day from Gdańsk and are in a hurry to catch a train back. But if by virtue of fate you have a longer stay there, like we've mentioned in the beginning, you won't have to get bored there, even in winter. You can walk around numerous galleries and museums, for instance, step by the Sopot Museum and see how the city lived and developed over its long history. If you don't fancy staying indoors – have a walk along the shore to the fishermen's village where cozy houses and nice taverns with fresh fish will await you. Aqua Park and bike-infrastructure operate year around. Comfortable cycling tracks can take you to same Gdańsk or Gdynia over an hour; or you can go pedaling in a gorgeous North Park that stretches along the seaside for five kilometers. Well, you have to agree, that's pretty good for a town with 40 thousands of population.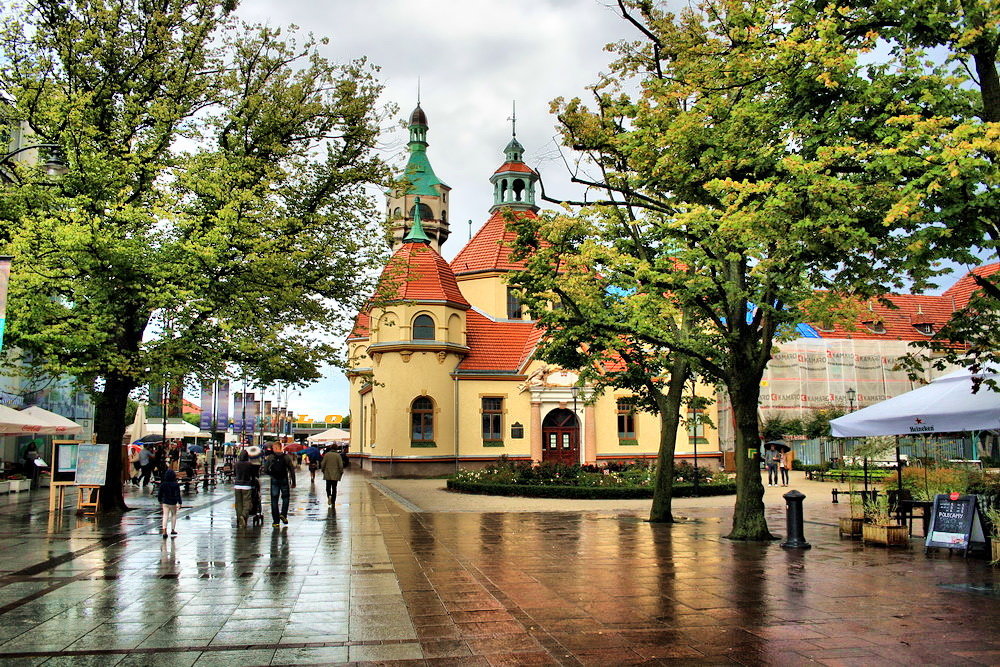 Photo booking.com
Cover photo polsha24.com