Bridge to kingdome come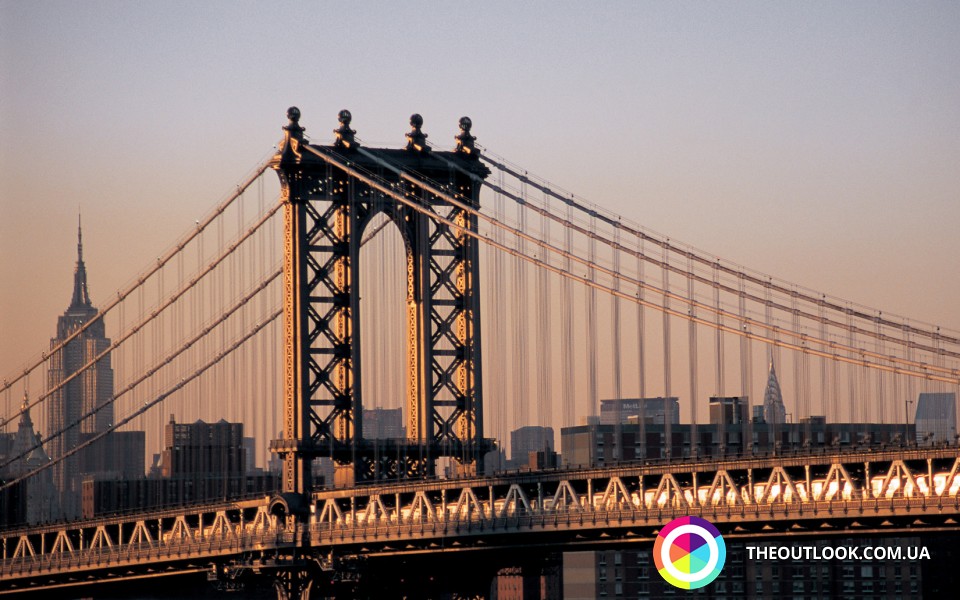 Just imagine that bridges were old friends gathering on Sunday evenings over a cup of hot chocolate and spinning a yarn on how they were built, what they saw and heard, who stepped on them to reach some destination, and if it was reached. Then, the Brooklyn Bridge could have been a heart and soul of the company and also a swellhead. It seems that once the Bridge has been visited by everyone: from gloomy suicides to a bit more joyful newlyweds, and a dozen of elephants - just for the sake of peace.
Except for detailed description including its length, width of the arch span, and so on, probably, this bridge is also well-known to you and you have seen it not once, especially if you are a fan of Hollywood movies. Building of this so familiar to everyone neo-Gothic structure was launched on 3 January 1870. Project was commissioned to Germany-born engineer John Roebling who recently came to New York. By that time he had already had successful experience of building bridges in America. Roebling is credited with a major breakthrough in technology using pre-galvanized steel cable.
The period in focus was time of rapid development and growth of the Big Apple. Almost every year several grand buildings were erected. Therefore, future bridge over the East River was not only a necessity, since it had to link Brooklyn and Manhattan, but the next step in the development of the metropolis.
Unavoidably, there should be a fly in every ointment. In our case, fly's role was played by the fatal number 13 – that's how many years construction of the bridge was in progress. Injured during work, engineer Roebling got infected and that led to his untimely death. His son Washington had to take over. But the trouble never comes alone. Soon, while performing water works Roebling Jr. got paralyzed. Therefore, the bridge was finished by his mother Emily.
But not only designers got a lot of trouble from the construction. During all the years of building 27 people were killed. When damned by many New Yorkers bridge was inaugurated, it seemed that all the problems had been over. But alas! Just a week after the opening, the new sad event happened. A false sense of the bridge weakness caused unprecedented panic among the people. They tried to leave it as quickly as possible knocking each other down. The tragedy took lives of 12 people.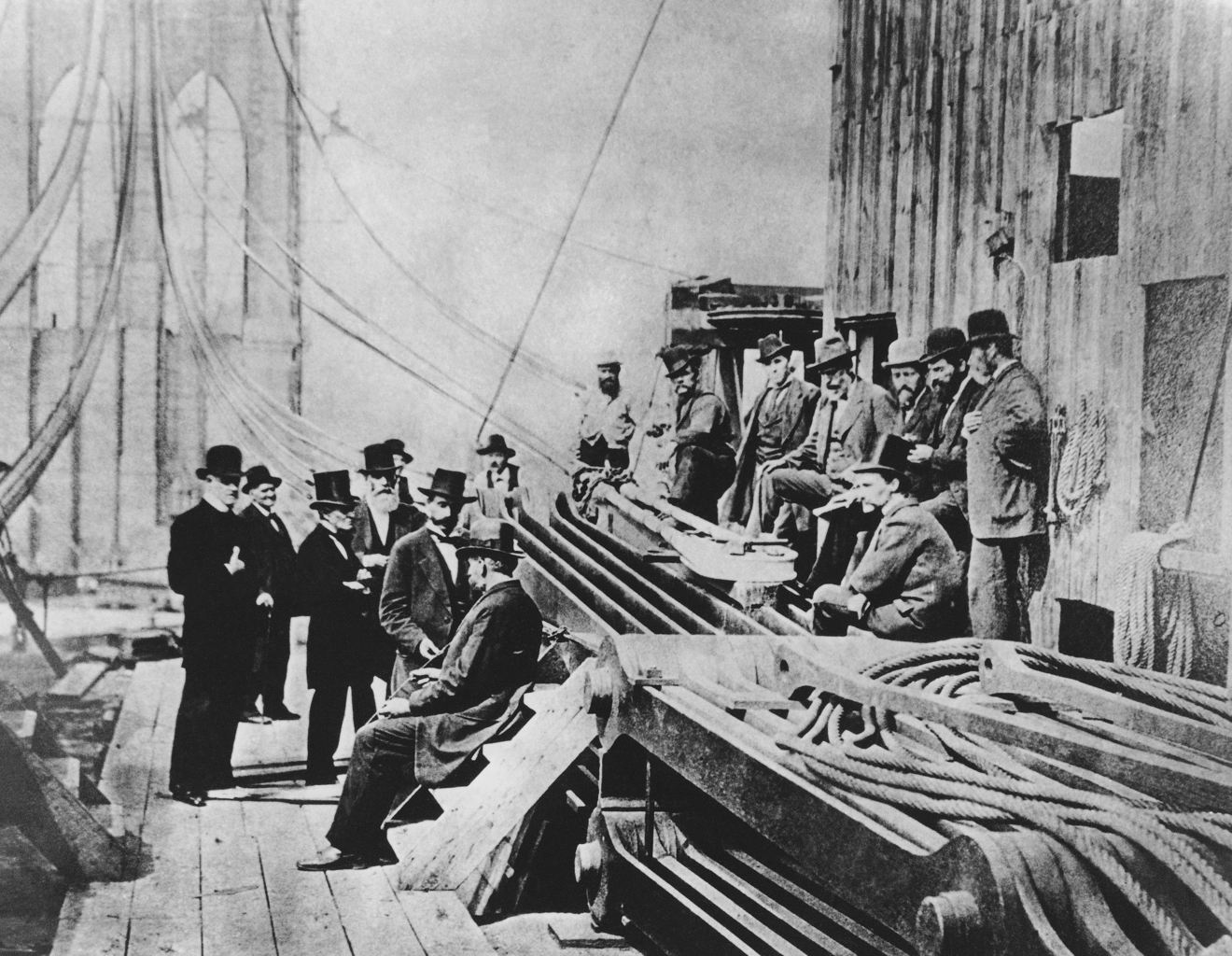 It took local authorities long time to soothe city residents who flatly refused even to approach the disastrous construction. To pacify the New Yorkers, the officials led across the bridge a herd of… 21 elephants. With no hitch the animals crossed the bridge, thus proving its strength. And in 1885 again there was fatal accident. Swimmer Robert Odlum decided to set the record and after taking the plunge, he died in a few days due to internal injuries that he suffered during the jump.
Since then, the Brooklyn Bridge continues to take lives. Some attribute this to the fact that its height simply attracts suicides, and heavy traffic from time to time leads to accidents. But there are other versions. Two legends are very popular among the inhabitants of the metropolis. The first one says that during the construction one worker fell into the gap and was poured with concrete alive. And now his spirit takes vengeance on people.
The second belief claims that a long time ago a huge stone monster used to live in the East River and local Indians sacrificed victims to him. Everyone was satisfied, but up to a certain time. Construction offended the creature and it went under water forever. And today it is still collecting his tribute...
Though too much horror stories for one bridge, it still remains one of the must-see destinations of every traveller. Well, and also it is a favourite place for a marriage proposal.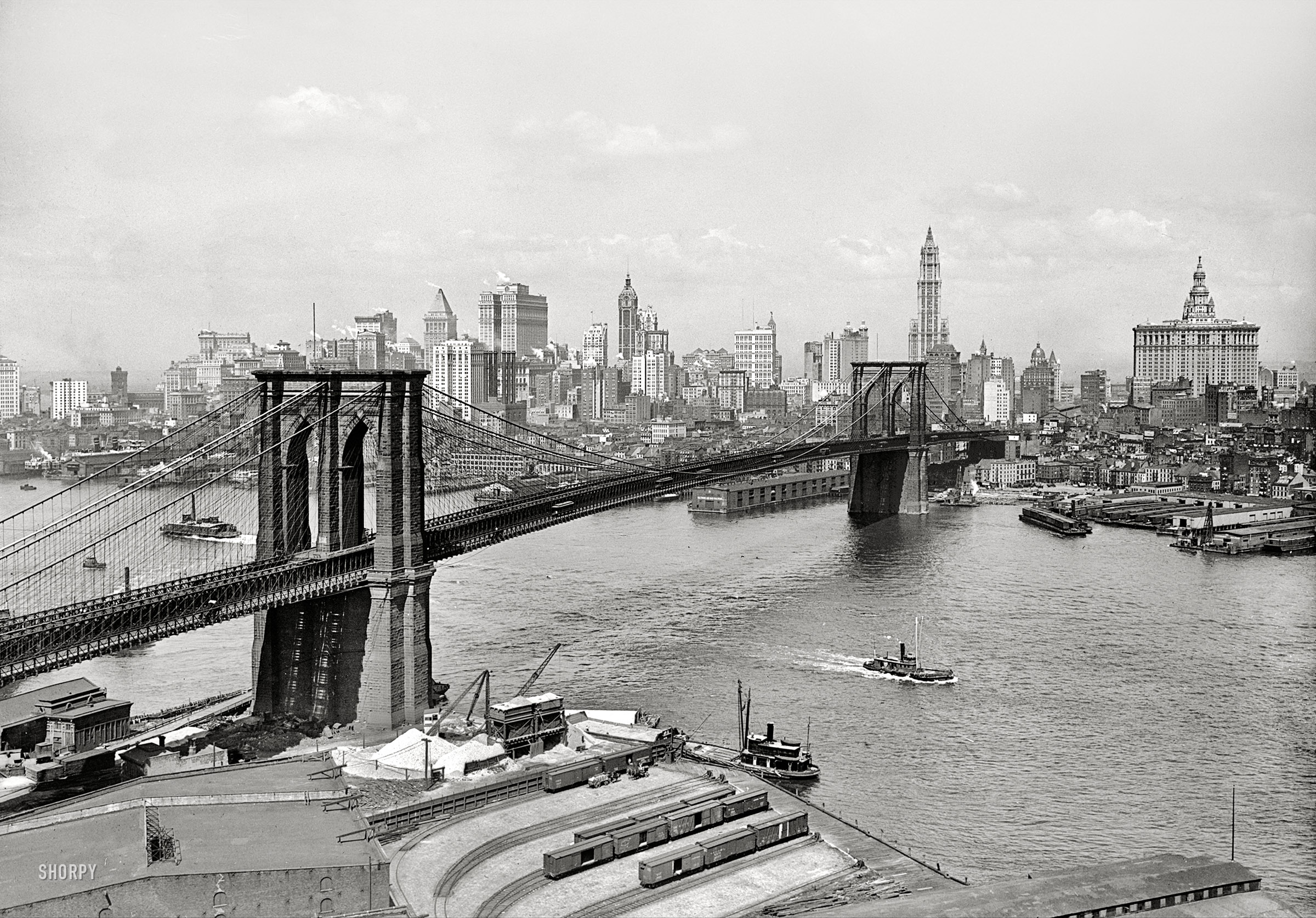 And finally there are some of its outstanding features:
- In 2006 while the construction was being repaired, a secret bomb shelter left after the Cold War was accidentally discovered.
- Vladimir Maiakovskii dedicated his poem to this construction where unemployed guy is jumping from the bridge directly into the Hudson. Unfortunately, the great poet was wrong, since you can only jump into the East River.
- There are 3 bridges linking Manhattan and Brooklyn, but for some reasons mass culture promotes the most our today's main character.
- There is a separate lane above the roadway for walkers and cyclists.
Photo from open sources