Incredible airports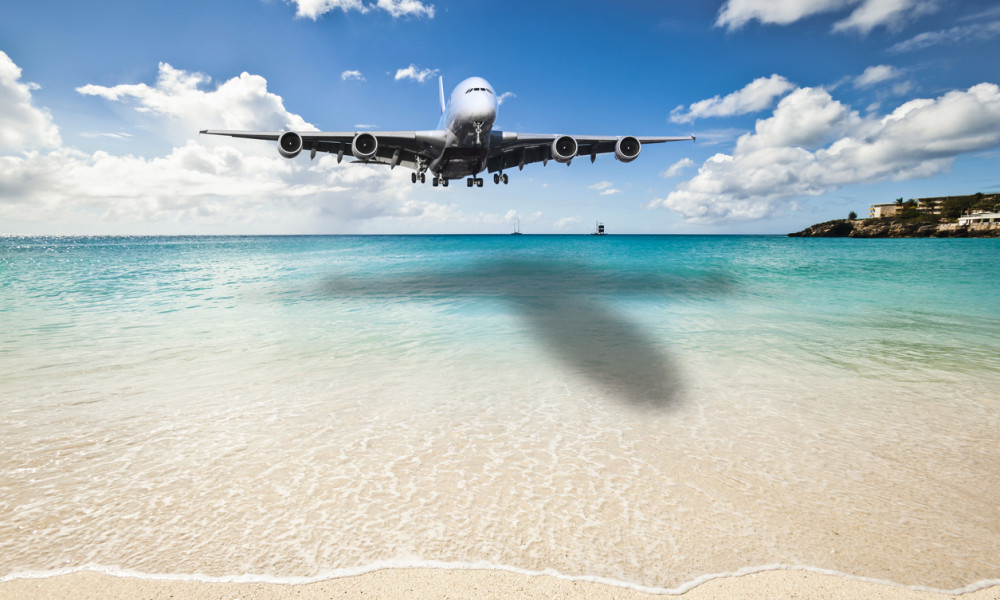 To fly on a huge Boeing just a few meters above beach with holidaymakers, to land at airport located in the sea, or to ride along runway through a busy highway full with cars – all those hardly believable things are quite real.
Princess Juliana Airport attracts tourists by incredible spectacle view both from porthole window and from the ground. Its runway crosses the entire island of St. Maarten, divided between France and the Netherlands. It is the smallest piece of land having dual citizenship. Its airfield is among the ten most dangerous in the world. The island is so small, that area for disperse and landing with length of 2180 meters is separated from the water just by a narrow strip of famous Maho Beach. For landing pilots fly several meters above the holidaymakers, raising sand dust and sea waves. Despite the fact that for giant aircraft such conditions are almost impossible (too short runway) no accidents have been recorded here.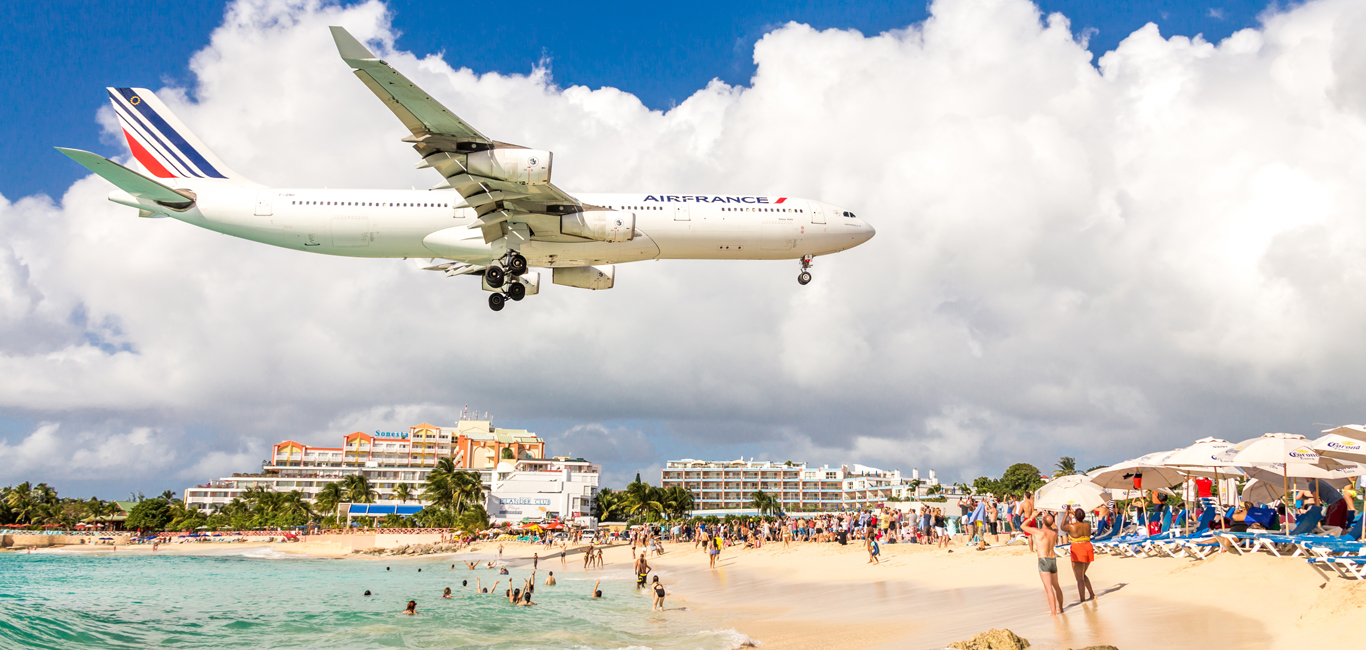 Photo outlookindia.com
In addition, the island of St. Maarten attracts many plan-spotter tourists. These are people who love to watch and photograph low-flying aircraft. Princess Juliana Airport is so popular that it became the prototype for the famous game: flight simulator Microsoft Flight Simulator X. Another intriguing air terminal is located on a Gibraltar cape at the foot of the cliff, and belongs to the Ministry of Defence of the UK. It is mainly used for military purposes, but also civil airliners flights depart from there. Tourists are mostly attracted by Gibraltar airport runway: due to lack of space it intersects with a busy highway. Thus, there are two transport streams – air and ground.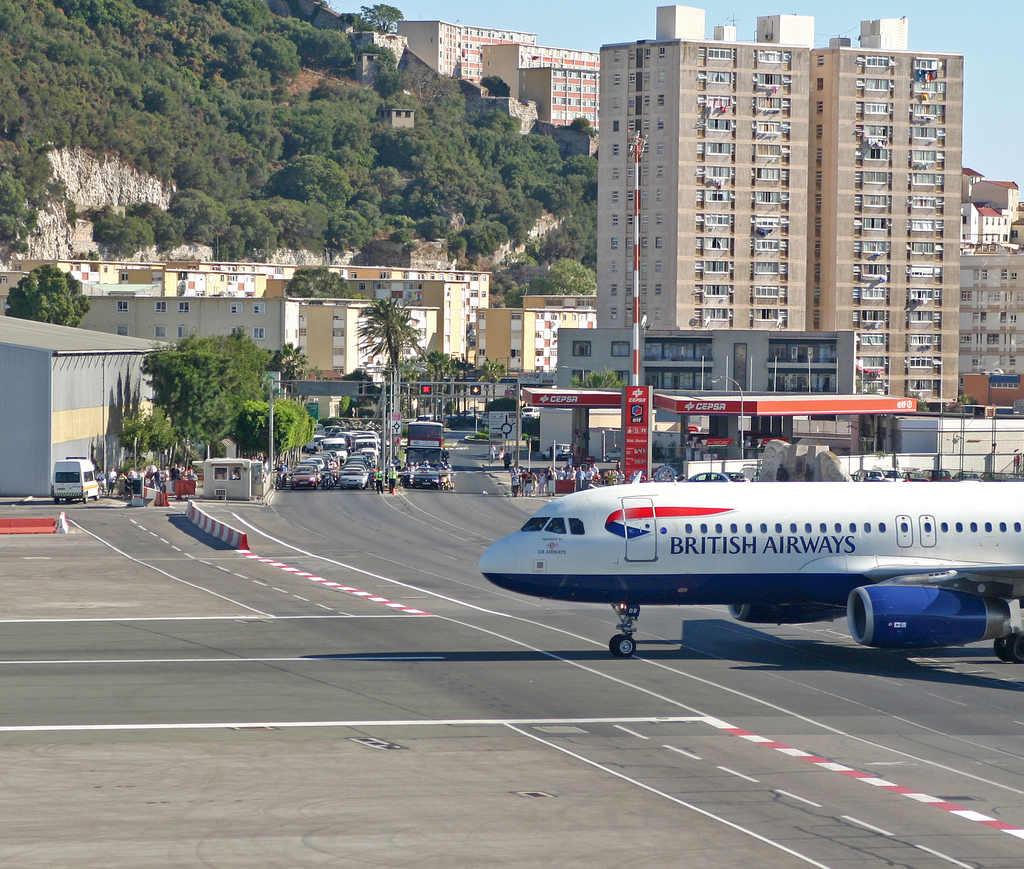 Photo worldtravel.name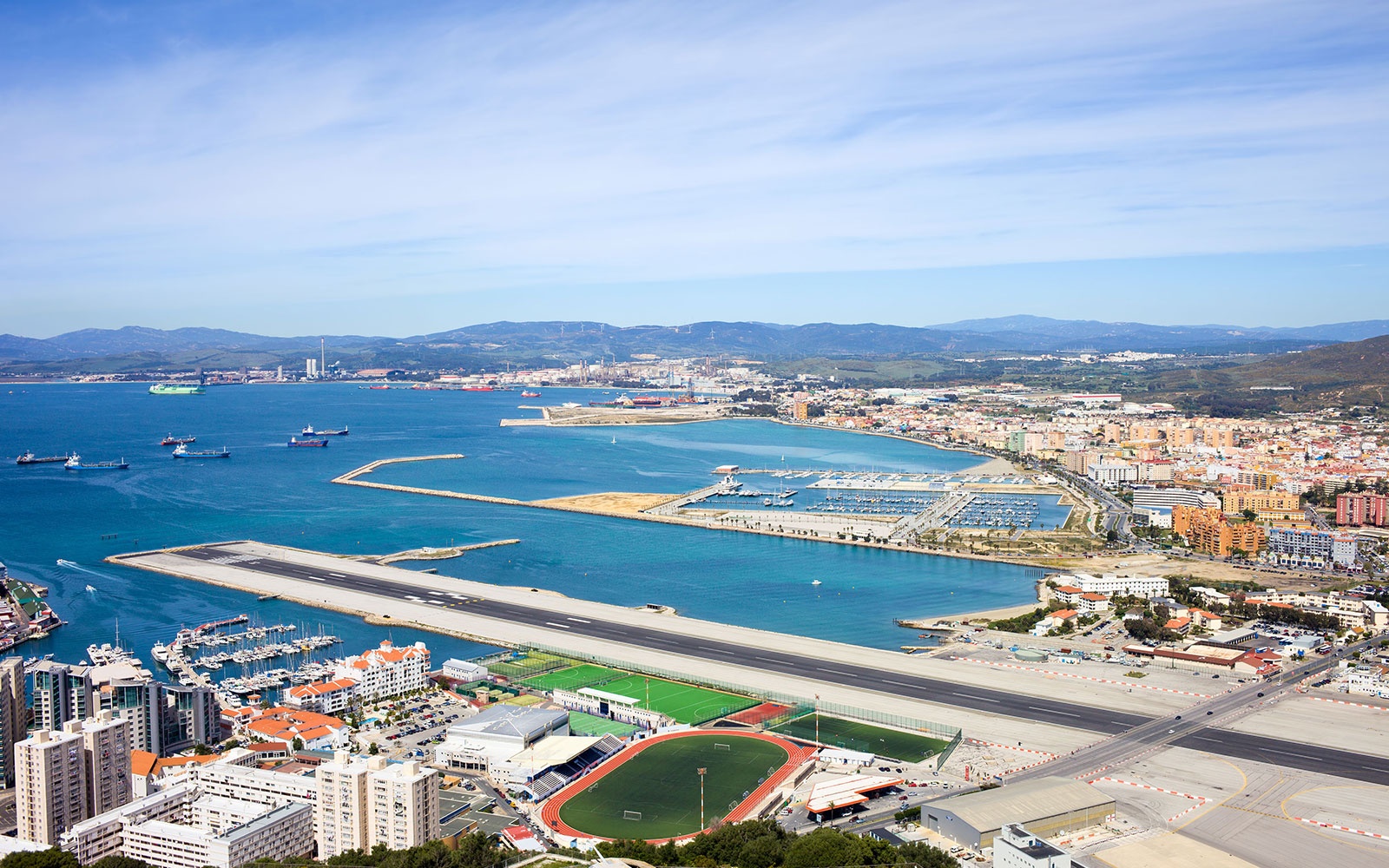 Photo travelandleisure.com
Meanwhile, in the central part of Japan aircrafts land next to cruise ships. Kansai Airport rises over the water near the cities of Osaka and Kobe. This unique and incredible air harbour is located on an artificial island in the middle of Osaka Bay. Idea to put an airfield outside the land was a necessity: the local population feared that the noise level will exceed standard, and constructors were forced to look for options. Quite life of Osaka residents cost 15 billion USD. Engineers made mound area of 510 hectares four kilometres away from the coastline. Today it is the most expensive of all of the world's air berths. According to experts, the cost of construction of the airport, which opened nearly two decades ago, will not be repaid soon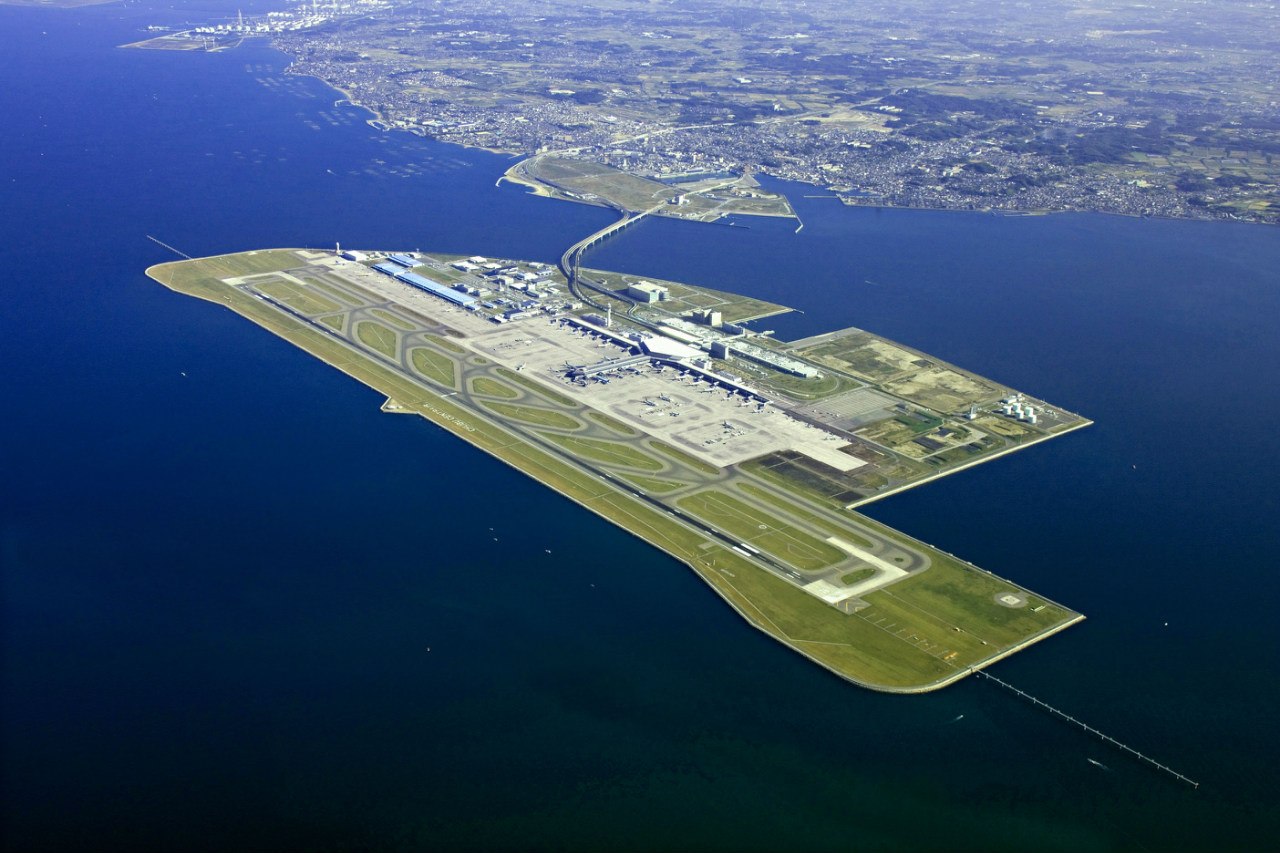 Photo asia.nikkei.com

Gisborne Airport in New Zealand provokes fancy impression. It definitely surprises its passengers since before flying up the air, aircraft has to wait at the traffic lights. All the matter is that the runway is crossed by railroad tracks, so sometimes liners stop and wait for train to pass. One hundred eighty columns support runway airfield of Madeira Island. The mountainous terrain did not allow having a traditional web for liners acceleration, so the power of engineering thought and hands of workers created unusual take-off line which resembles the design of bridge over water but just along coast.
Photo worldtravellers.co.nz
Cover photo travelweekly.com.au