I dare: TOP of the most dangerous feats in the past century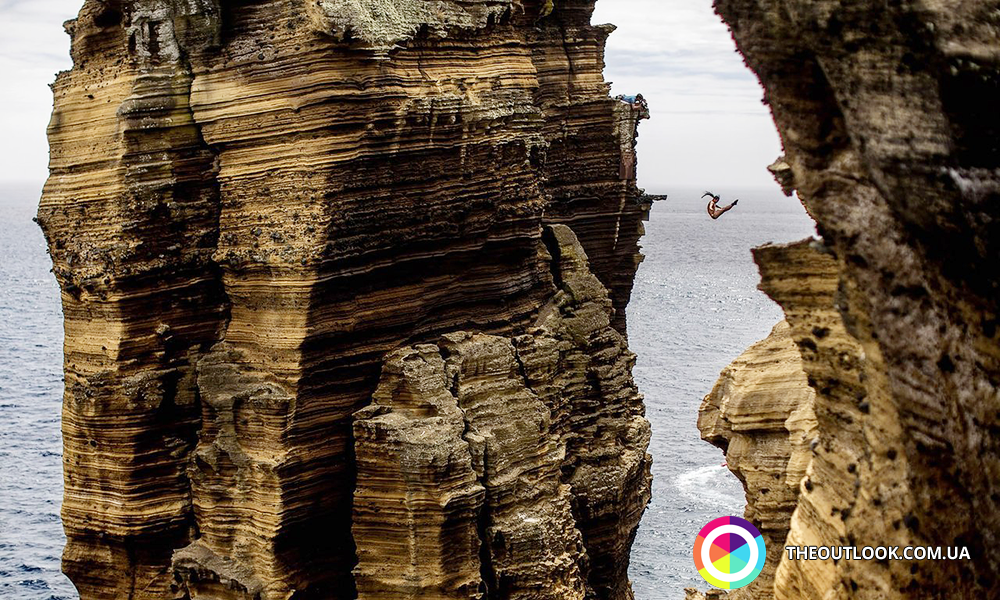 Both now and always there were madcaps who lack adrenaline. OUTLOOK came up with the own selection of the most dangerous feats in the past century.
Today Syrets doesn't seem like the most "extreme" district of Kiev however it was there where in summer of 1913 in the times of Russian patriot games Pyotr Nesterov demonstrated the loop-the-loop to the world. This enormously tough maneuver has become classics of stunt flying. Amazingly but airmanship master himself was so sure of his preliminary calculations that he didn't even fasten his safety belt when performing the feat.
But not all the brave men count on machines. Frenchman Philippe Petit in order to make it to the history only needed a tightrope, a balance pole and incredible courage of course. In 1974 he without any safety walked the rope tight between New York's Twin Towers at the height of 450 meters. Sadly, at that time by no means all could have afforded making video therefore only photos remain. The feat wasn't registered officially because Petit was performing it illegally – right after the "passage" he was taken away by the police for some time. Frenchman's courage was appreciated only 35 years later – in 2009 Oscar-winning documentary "Man on Wire" where the event is described from the horse's mouth.
American family of Knievels made it into golden pages of history of stuntman art. In middle 1970s the head of the family, Evel, successfully jumped on a bike over 14 busses. He flew a 35-meter distance then. In 2008 his sun Robbie dedicated to the memory of his father a new record when he covered over 60 meters in the air.
Meanwhile French Spiderman Alen Robert notorious for his skyscraper climbing in early 2013 made it to world news once again. He climbed world's highest building – Burj Khalifa tower in Dubai as high as 800 meters. It took the daredevil 6 hours to master it.
Balance of Norwegian Eskil Rønningsbakken is perfectly fine. At that it doesn't matter how much money he has on his account. Most important is that he counterpoises wonderfully. Feats of the Scandinavian are incredible, his every appearance means accuracy to a millimeter because height is usually egregious… Equilibrist says that when a little child he saw a yogi on TV and promised himself to outdo him.
On the outskirts of Bangkok there is a zoo where world's most valiant animal trainers work. Not only these guys feel themselves as equals to crocodiles, they are physically as strong as the predators. I don't know what a person thinks when putting a head into the animal's powerful jaws but the audience is thrilled about that.
Sure enough, there is no forgetting about Felix Baumgartner and his jump from the stratosphere in October 2012. The Austrian flew 39 kilometers in about 3 minutes and broke the sound barrier. The stunt man himself assures that he is "no adrenaline junky but a person who is interested in solving complicated tasks…" Experts say that at such height in case of the tiniest containment failure Felix would have died. Well, and pressure issue is still in force – the Austrian lost consciousness for a couple of seconds but it all came out a success and the parachute opened even a little earlier than scheduled. The jump was broadcasted live in the Internet and riveted attention of about 8 million watchers.
If your fingers already itch to commit something outstanding, we hasten to warn you: don't try to repeat all of these by yourself because the listed feats are potentially lethal!