NOBEL LAUREATE MARIO VARGAS LLOSA VISITED KYIV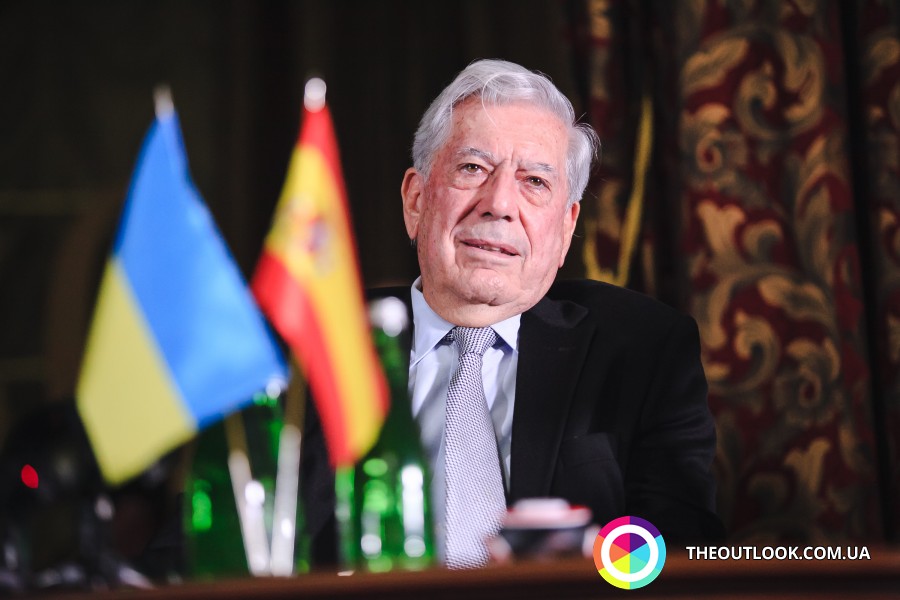 On November 11 Taras Shevchenko National University of Kyiv hosted lecture delivered by the famous Peruvian playwright and novelist Mario Vargas Llosa. For further details, you are welcome to visit our photogallery.
"For his cartography of structures of power and his trenchant images of the individual's resistance, revolt, and defeat" that is how sounds a prize motivation of the 2010 Nobel Prize for Literature granted to Mario Vargas Llosa.
However, the author felt the first echoes of fame in the early 1960s, when he wrote Conversation in the Cathedral and The Green House. Llosa is recognized as one of significant novelists and essayists of Latin American contemporary literature, his is credited for more than 30 novels, essays and plays devoted to critical social, political and historical issues. Some of them were eagerly filmed. And 24 years ago Mario Vargas Llosa even ran for president post in Peru!
We would like to note that this was the first visit of Llosa to Ukraine, and he saw more than just the capital – the author lectured in Dnipropetrovsk. According to him, he is guided by his vested interest, starting his lecture Llosa said that for a long time he wanted to meet with the Ukrainians, in order to "see movement of civil society, which wants to do away with the authoritarian tradition and corruption."