GET STARTED IN CLAY ART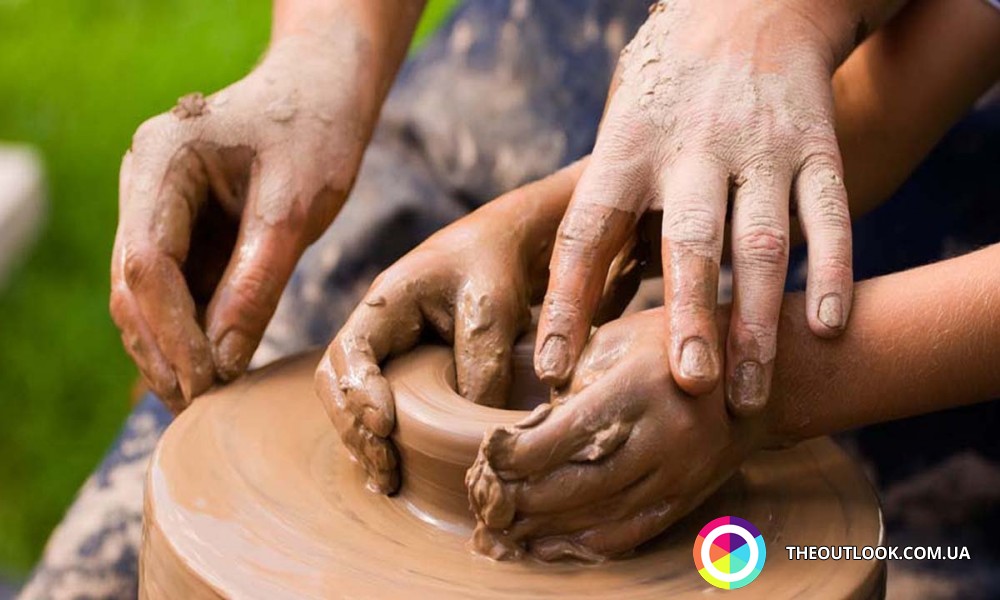 In local history museum of every country you are certain to spot similar archaeological findings - pottery shards. Clay art, born thousands of years ago and alive today, can be surely admitted as one of the most enduring.
The uniqueness of clay was noticed by our remote ancestors who lived in caves, dressed in skins and made fire with stones. Of course, shapeless vessels for storing water and food were pretty far from neat proportional containers, yet, ancient pottery pieces were made without firing. Nevertheless, enthusiastic about turning mixture into something meaningful by hands, primitive peoples began to endue clay with all sorts of magical properties. As a result, mythology and even sacred scriptures of some peoples got supplemented with legends that the first human was created from this material. For instance, the Sumerian legends say that our prototype was animated by a god Ea, who previously slayed his colleague Kingu. Having mixed victim's blood with clay, he got a miracle mixture from which a human was sculptured.
In one of the ancient Chinese myths, fortunately, no crime was committed: the goddess Nuwa - the creator of everything on the Earth - also decided to use clay to manufacture human beings, but without any additives. Besides, those individuals, who later became members of noble families (rulers, rich ones), were modelled by the goddess personally and she considered every detail. But production of the lower representatives of society was not so elaborated: rope was dipped into the mixture and then stuck on lumps were just slopped over the ground...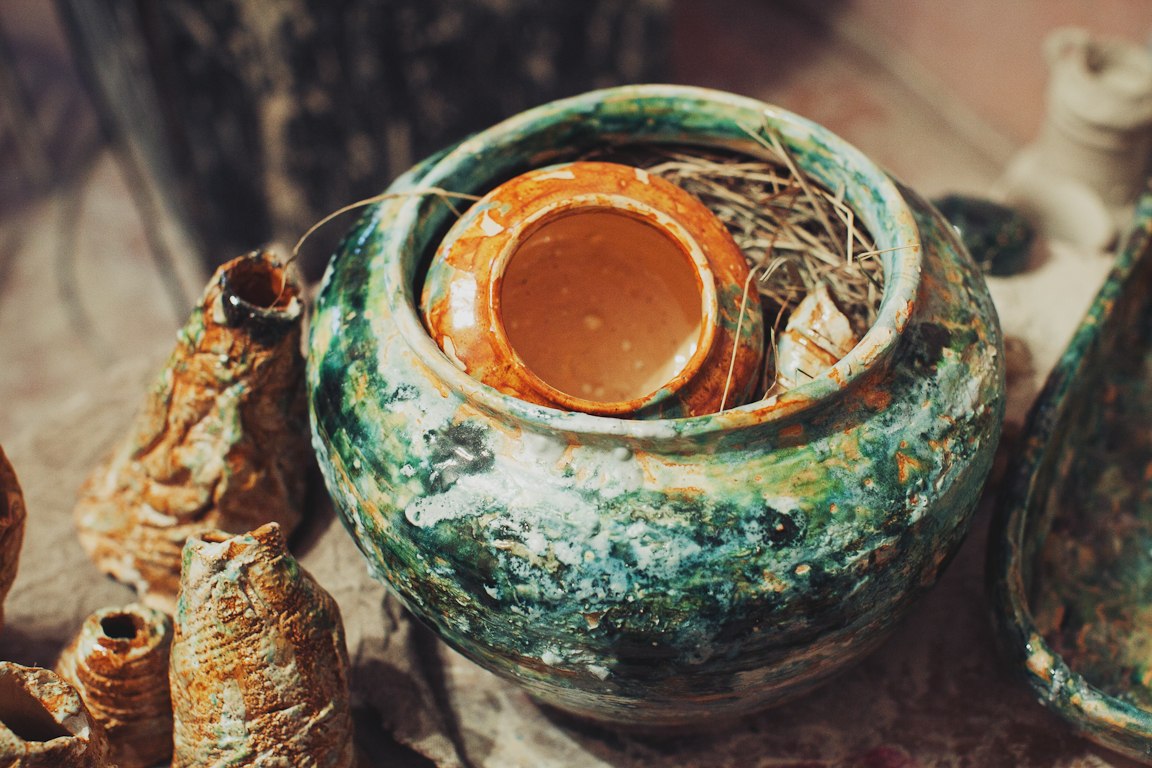 By the way, it is not accidently that the myth tells about a rope as an attribute of pottery. Ancient artisans made use of it to improve shape of pottery pieces. However, it did not show good results, the turning point came only when potter's wheel was added to working tools. It really opened a new stage in handcraft, though researchers still have not succeeded in determining date and country of its birth. First the device was mentioned in the Old Testament.
The invention has greatly simplified the process of pottery production and its distribution in the world has endowed clay art with a certain flavour. So, the story of the nationwide handcraft began to acquire its own distinctive peculiarities in each country. For instance, porcelain and ceramics were invented in China that evidences high level of pottery development. In ancient Greece almost every mural displayed craftsmen working over various clay vessels. Greek vases often decorated with black glaze reputed as an indispensable attribute of luxury.
Slavic workshops favoured the natural colour of material and decorated fashioned pitchers, pots and other units with embossed geometric or floral patterns. The widest variety of the last is presented in a thematic museum located in the Ukrainian town Oposhnia in Poltava region.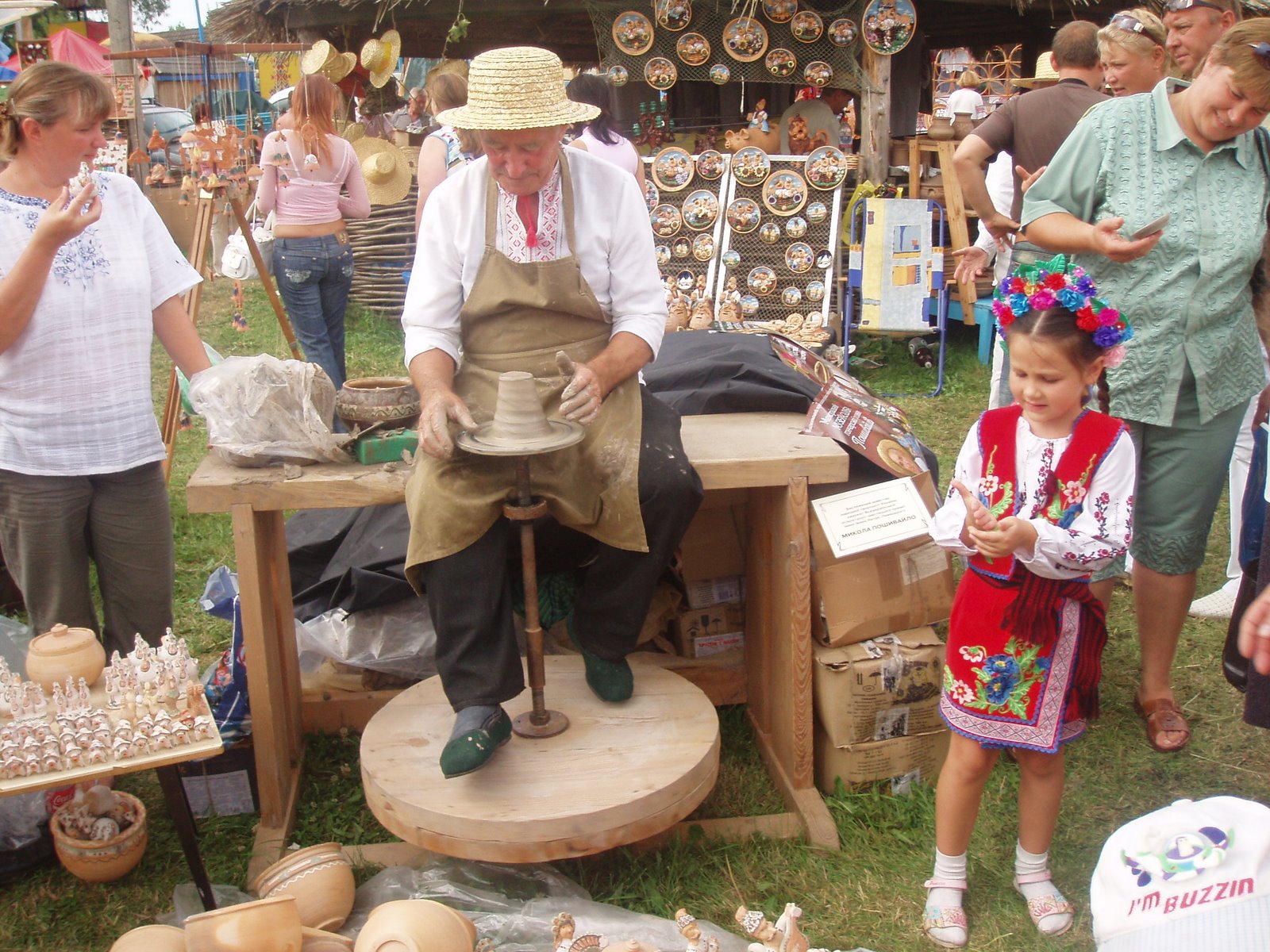 But in African territory it is still too early to exhibit collections of handcraft pottery, since inhabitants of some tropical regions still tinker things by overlaying clay on a ready-made dishes. It is nothing of men's business to sculpt pots, say residents of Benin, Zimbabwe, Malawi and neighbouring countries, charging that work exclusively for women. In almost every village there are stalls with amateur souvenirs looking rather like archaeological findings than modern crafts.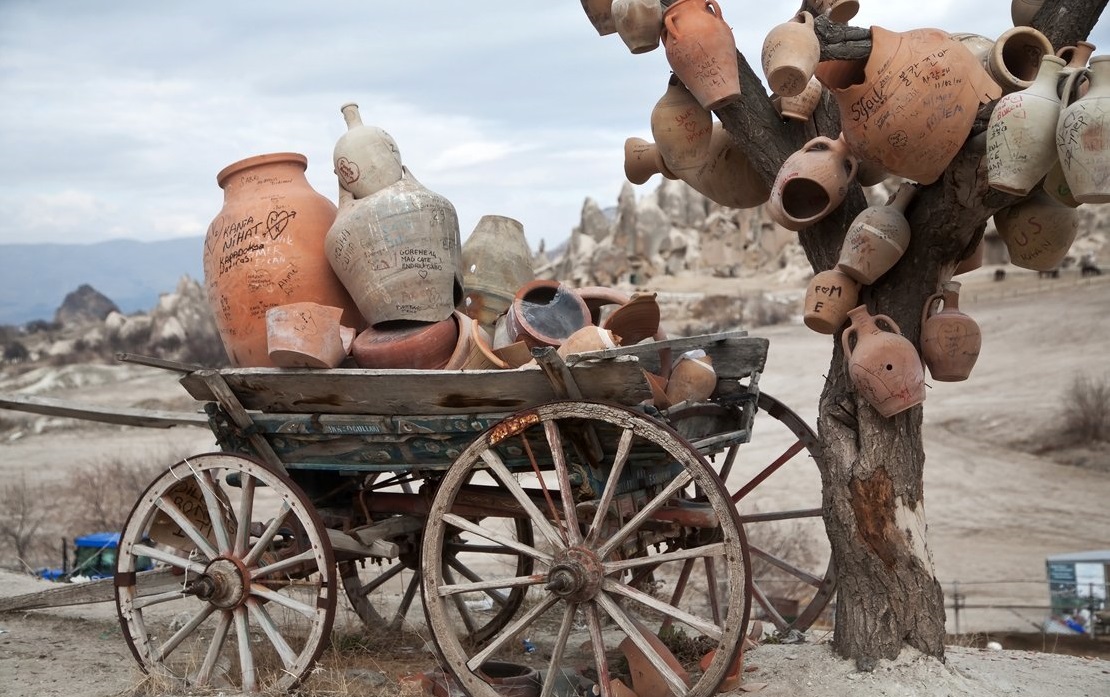 A thousand-year-old craft is still well remembered. However, more and more often clay pieces are used not as a kitchen functional pottery, but as decor or souvenirs. It is also said that work on this natural material helps get rid of negative energy and perfectly relieves tension. Thus, creating beautiful crafts, you can simultaneously stabilize your mental state. Who knows, maybe this way to cope with stress was chosen by the British potter Mark Bailey who set a Guinness record when he manually sculptured 150 pots within one hour.
Photo http://sfw.so/, http://www.siniykit.kiev.ua/, http://hiblogger.net/, http://i.ytimg.com/