In Kyiv the official reception dedicated to 150-th anniversary of Canada was going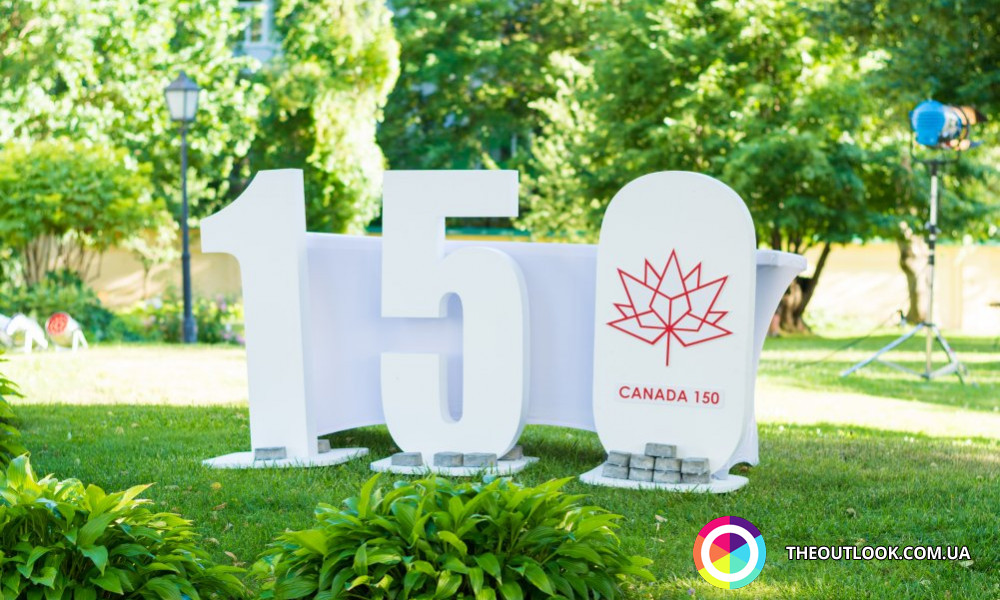 In Kyiv within the territory of conservation 'Sophia of Kyiv' there was an official reception dedicated to the 150-th anniversary of Canada organized by the Embassy of Canada to Ukraine and personally Ambassador Extraordinary and Plenipotentiary Roman Vaschuk.
In the course of celebration of the anniversary of state foundation in the capital of Ukraine it was a range of entertaining and insightful events. Among them there were competitions on street hockey between teams of Ukrainian military forces and police, exhibition of Canadian goods in Central Department Store as well as degustation of national cuisine at Khreschatik in the course of which Kyiv citizens were able to taste the dishes with maple syrup as well as lobsters and beverages produced in Canada; moreover, they could take part in autograph session with Canadian chef Gektor Himenos-Bravo. Apart from that, in September Ukrainian team for the first time will go to Canada to participate in 'Games of Invincible'.
Starting the evening, Mr Ambassador congratulated fellow citizens with the holiday as well as greeted all the guests wishing pleasant and eventful evening.
So as to express their respect and congratulate the head of mission this evening his colleagues came, such as Ambassadors Extraordinary and Plenipotentiary as well as representatives of embassies of the USA, the Great Britain, France, Germany, Netherlands, Turkmenistan, Uzbekistan, Kazakhstan, Turkey, Japan, Moldova, Romania, Poland, Slovenia, Israel, representatives of national authorities of Ukraine, business communities, church, stars of show business, social activists, and mass media.
As well, it should be noticed that during the last week the embassy collected the answers of Ukrainians at their page in Facebook to the question 'What is Canada for me?' The auction was joined by the hundreds of Ukrainians among whom there were president, prime minister, politicians, and social activists.
The President of Ukraine Petro Poroshenko, Prime Minister of Ukraine Vladimir Groysman, members of parliament as well as numerous Ukrainians joined Internet auction to the 150-th anniversary of Canada, as it is reported by the embassy of Ukraine to Canada.
Petro Poroshenko in his congratulation noticed the tendency of both nations live in the free world: 'I am glad that the special partnership between our countries and sincere friendship between our nations are based on the sturdy tendency to freedom and democracy'.
On the 1-st of July 1867 all the colonies of Great Britain in Northern America were united in the only dominion. That time, in confederation under the name Dominion Canada included provinces Ontario, Quebec, New Scotland, and New Brunswick. It became the beginning of new country's foundation.