Not just trees and benches: TOP of the most incredible parks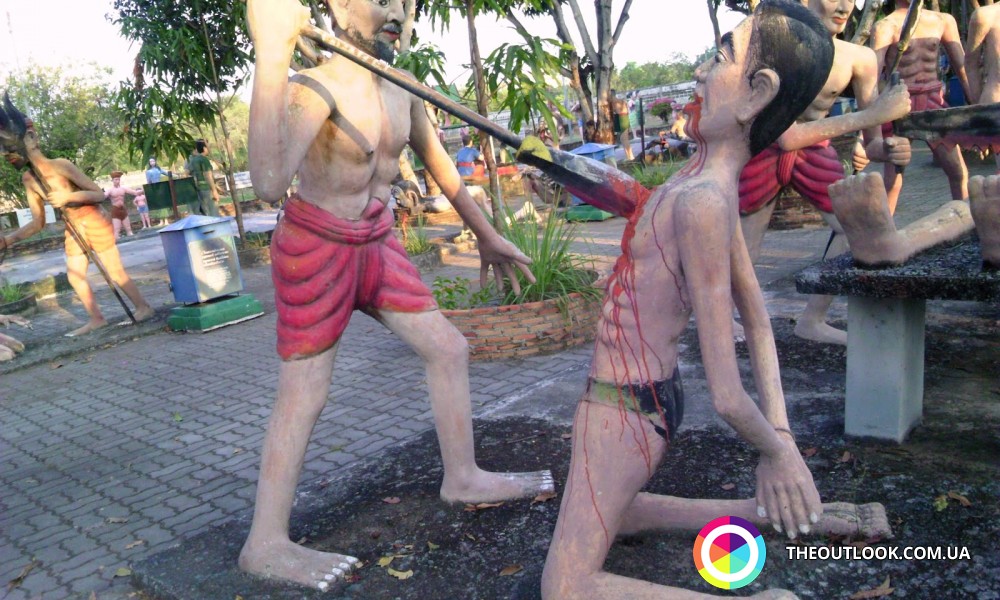 Today OUTLOOK readers we came up with a selection of the most impressive ones, created thank to vivid fancy of both nature and humans, and owing to "multi-zero" investments.
It is possible to literally dip into above-ground world under water when on a trip, or more precisely on a swim, to a park of Austrian city of Tragoess – "Green Lake". In winter it is an inconspicuous recreational area with alleys, comfortable benches, lawns and relatively small emerald-clear water basin. But let both the sun and temperature rise slightly, and melting snow will level up water from 2 to 10 meters for Green to turn the whole territory of the park into own bottom. And this is where tourist season gets into full swing… People with diver's equipment, who have gathered ashore, are looking for a more convenient dipping place in order to get to the world a la Disney's "Little Mermaid" and to flap fins, moving above "drowned" paths and benches.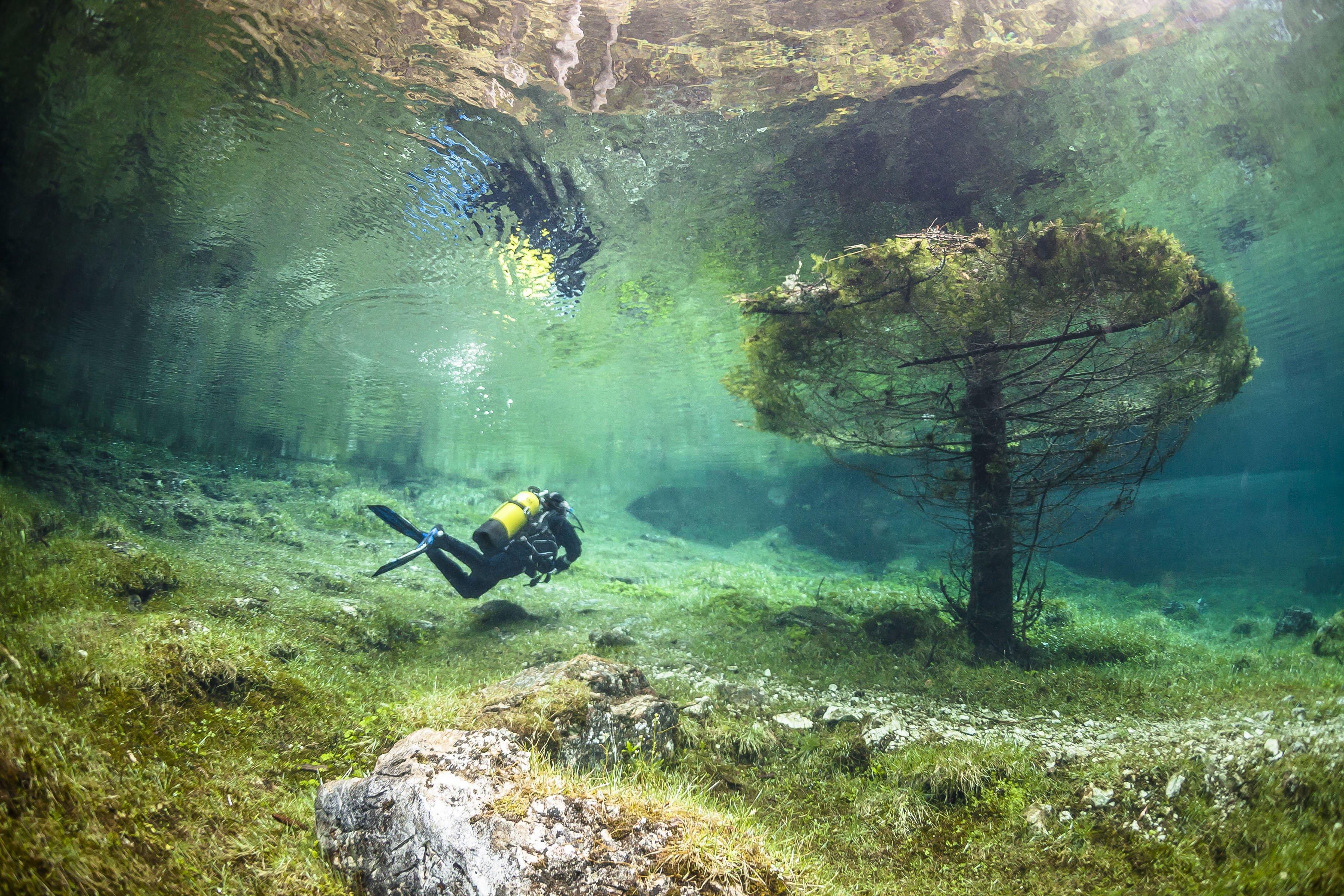 Ability to swim isn't required for a visit to Thai "Hell Horror Park" whereas stable psyche is very much needed. It represents a kind of "rehearsal of hell" on Earth. Sculptures, depicting people, mercilessly torn apart by three-headed dogs, bleeding eyes, speared hearts and white-hot cauldrons… All these are completed with psychedelic melodies that come from speakers, and ways of paying for your sins, read by an announcer. Thailand citizens like bringing their children here, probably, for educative purposes…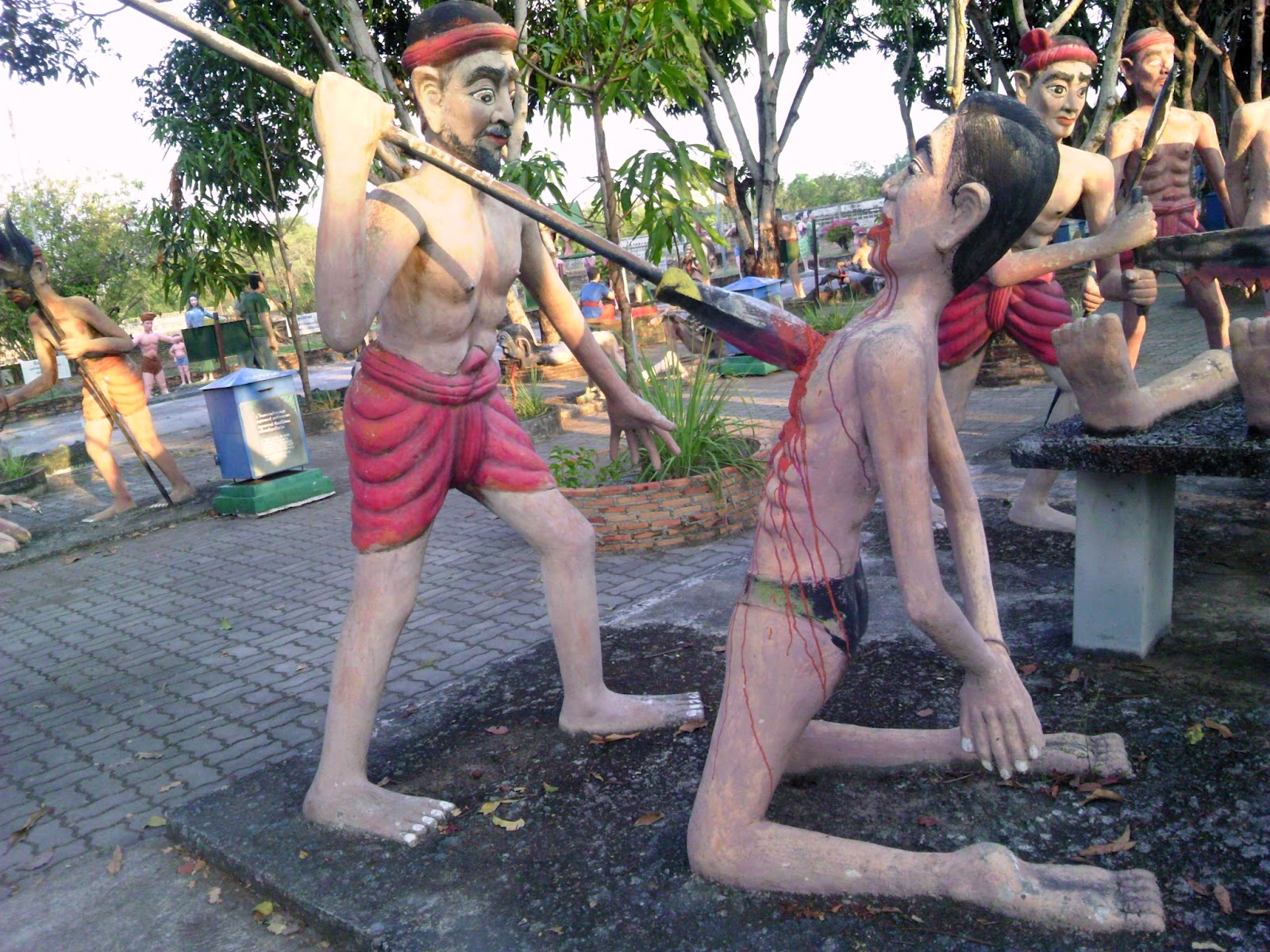 "Bloody" performance, only with live people, is expecting visitors of "The Holy Land Experience" park. Topic-related area is the world's best visual material to study biblical history. It cost orchestrators a round and tidy sum of 15 million Dollars to create a city in The New Testament style. Invited actors, dressed and made-up according to the era, help travelers have a trip to past and take a walk around significant events of the terrestrial life of Christ including its ending – crucifixion. Alongside visual experience, tourists can feel bygone times through taste by "taking part" in the Last Supper and trying dishes of the time.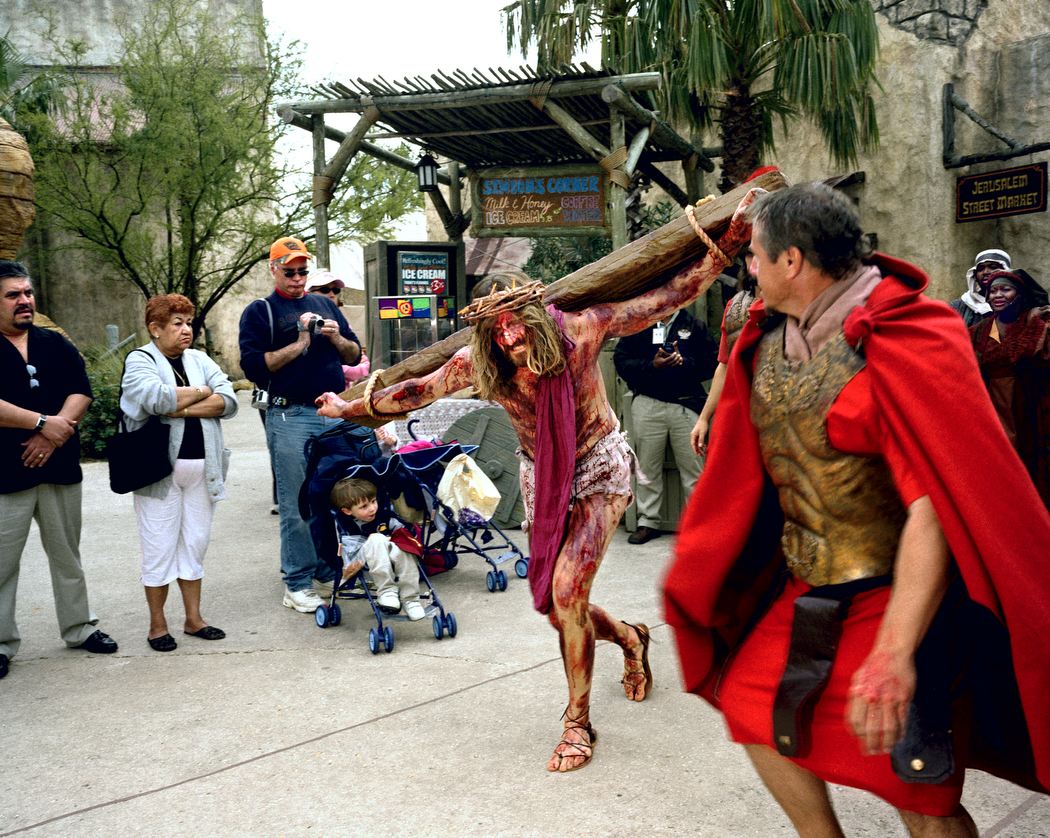 Prior to a visit to one of Britain's recreational areas, arranged by the plot of a book, it is worth reading at least a condensation of "A Christmas Carol" or "The Adventures of Oliver Twist". A park dedicated to a famous writer "Dickens World" opens gates to daily life of 19th century England. Here one can plunge into a "charm" of past because pickpockets, run-away prisoners and case-hardened gamblers will friendly meet you here… And, of course, there is no entertainment without attractions! Major of them is a ride along smelly, dirty and ratty channel that resembles the Thames of those times.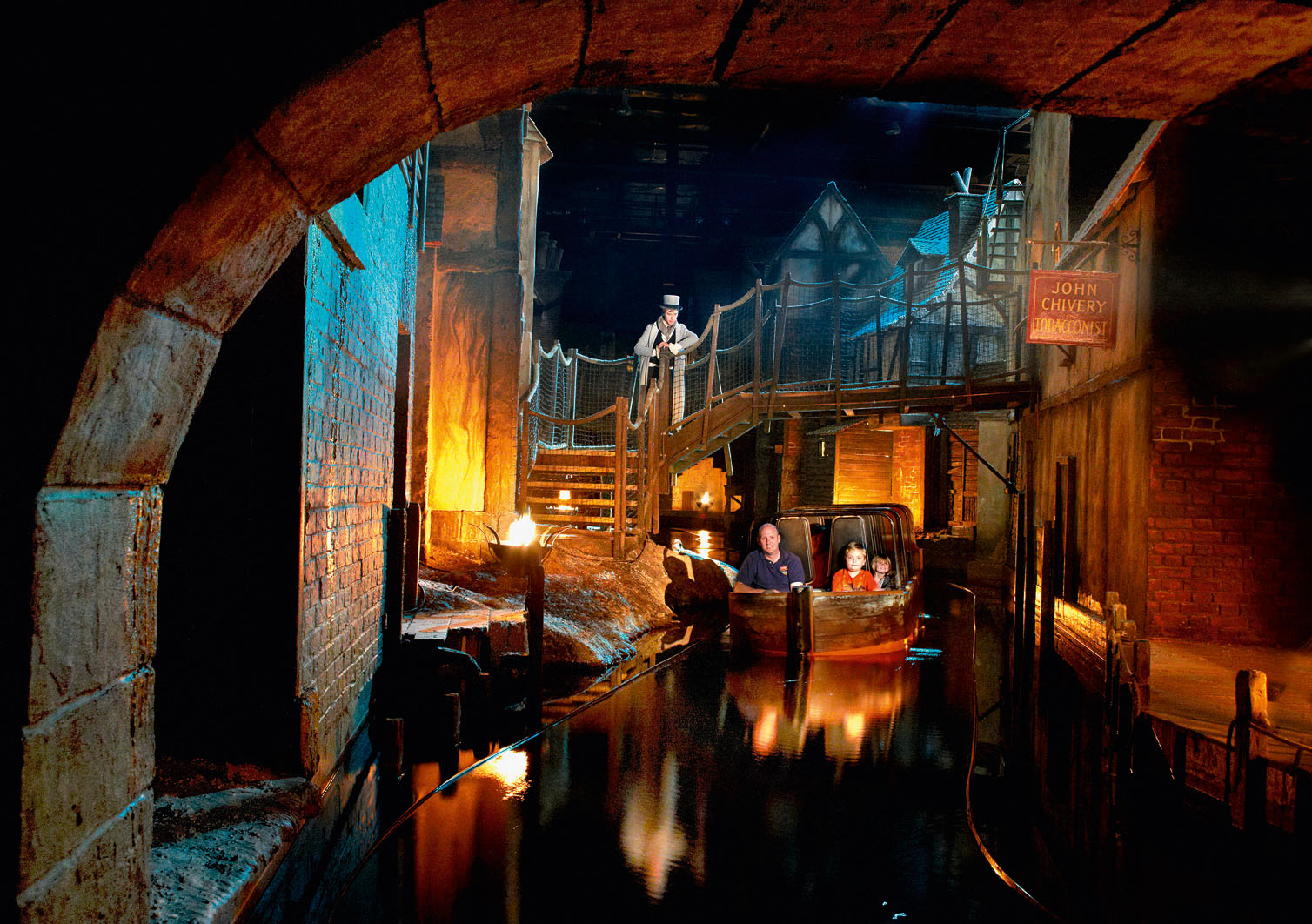 The Chinese dared recreating a fairy land of the Lilliput in reality. Being considered one of the shortest nations in the world they gathered the smallest dwellers who aren't afraid of becoming some sort of park's specimens. Tenure of the "Kingdom of Little People" is more like a village than a park and occupies a land plot in Kunming community. Several times a day local citizens who possess fair acting abilities, act out theatrical performances for "big" tourists. There are no "Gullivers" to be seen among permanent residents and they wouldn't have fitted into real – not showcase – schools, hospitals and shops anyway…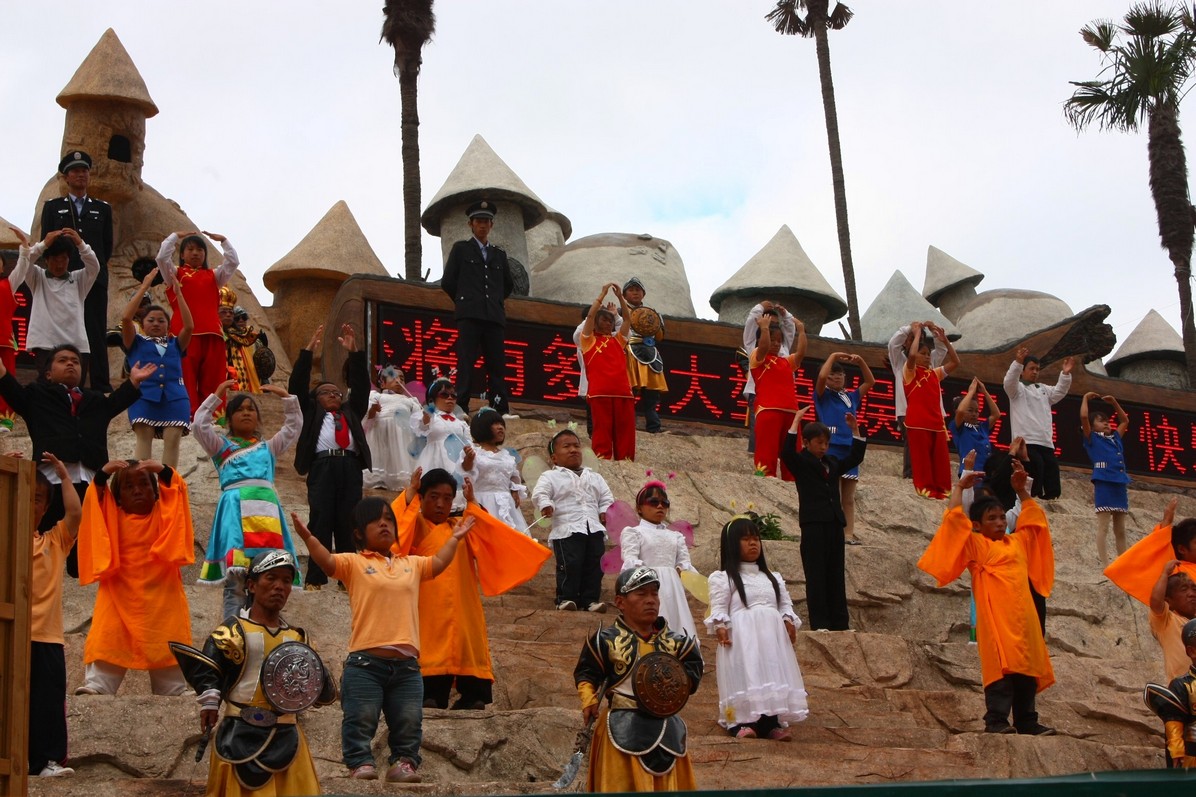 However, many find such "entertainment area" an example of cruel violation of ethics and social morality principles. Inhabitants of the village think different. One of them, Fou Tiang, answers to statements of the kind: "Being little people, we got accustomed to big people mistreating and exploiting us. There are no big people here. And everything we do, we do for ourselves…"
Photo from open sources