Cairo: Living in a Burial Vault Or When Your Neighbors Are Corpses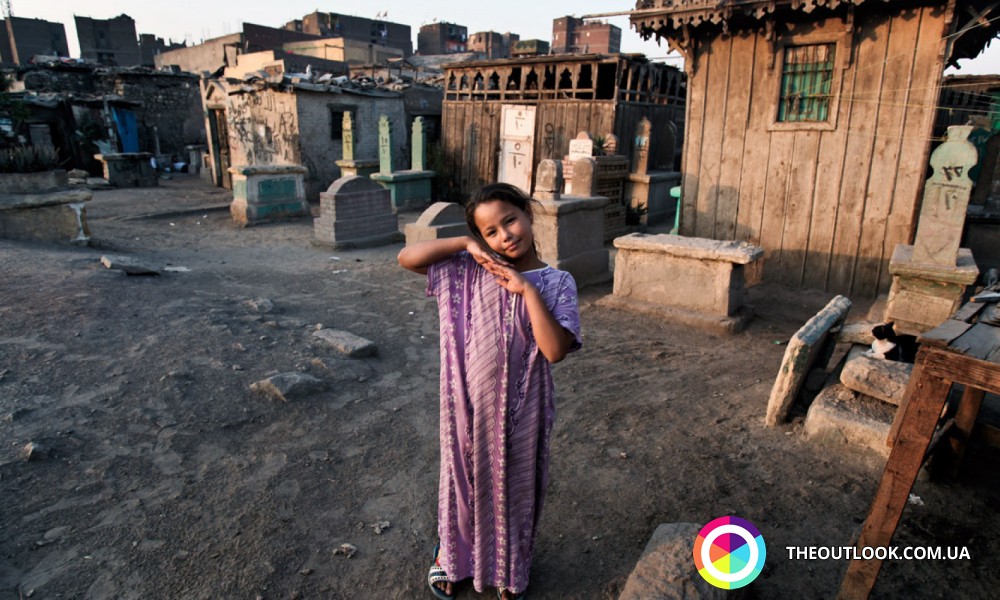 The capital of Egypt is a metropolis with 17 million of population and one of population's highest densities on the globe. In order to have at least some kind of roof over one's head, some people have to live at railway stations, some acquire status of refugees and others even have to settle at cemeteries. About half a million of the Cairene who live among toms read further in Outlook!
Frequent political crises and revolutions prevent the capital as well as the whole country from developing therefore there isn't enough premises for everyone. Due to the fact that the city doesn't occupy that large a territory with its population growing day-to-day, millions of citizens are forced to live without permanent roof over their heads. Among those people, ones with no fixed abode, there is a special caste – those who have invaded the City of the Dead.
In the central and most ancient part of Cairo now and again all kinds of burial vaults, mausoleums and gravesites can be seen. Such objects are tidy and protected by either the state or heirs, they used to appear sporadically and now one can come across them everywhere but there is one spot that stands out among them. We talk about a giant six-kilometer-long necropolis with people living in its territory. It is located in the vicinity of the famous Citadel; the district together with neighboring slums is called simple and clear el-Arafa that translates as "cemetery". Touristic names of the place in English will hardly tell anything to taxi drivers so should you venture and trip there, quote either the Citadel or Hussein Square as your destination point – you can walk from there.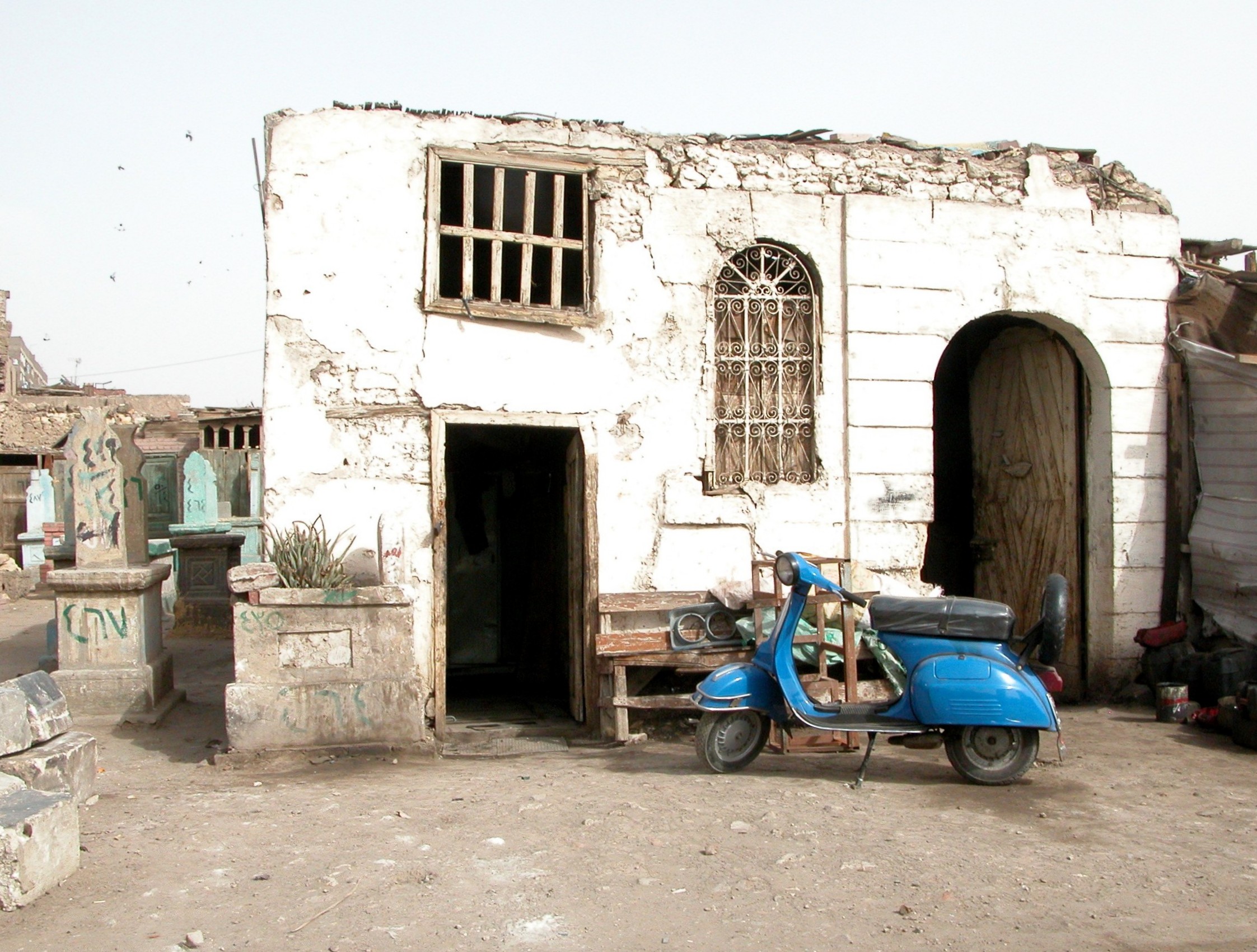 The sight that greets tourists' eyes definitely isn't for faint-hearted ones. Thousands of tombs, those of ordinary dwellers as well as shrines and family burial vaults of sultans and statesmen, are invaded by the homeless. In improvised streets – space between graves – they play football, sell products and essential commodities, ride bicycles and open shops. According to unofficial data, at least half a million citizens live there and all of them don't find place of their residence surprising at all justifying it by the facts that real estate in Cairo is expensive, salaries are low – and there are so many "apartments" there; yeah, neighbors are corpses – so what? "Lodgers" equip vaults to their own taste – some install satellite dishes on roofs to watch TV-series and news, others attempt to arrange for water supply and some even undertake capital replanning of shrines. It is important to mention that invaded graves aren't necessarily abandoned, most of them are visited by relatives of a deceased from time to time and they are made pay for invaders to keep the construction in order and not touch remains of a corpse. At that it is impossible to throw unwelcome guests away by force – there they stand for each other through thick and thin so in case of a conflict with one dweller one will have to deal with several hundred others.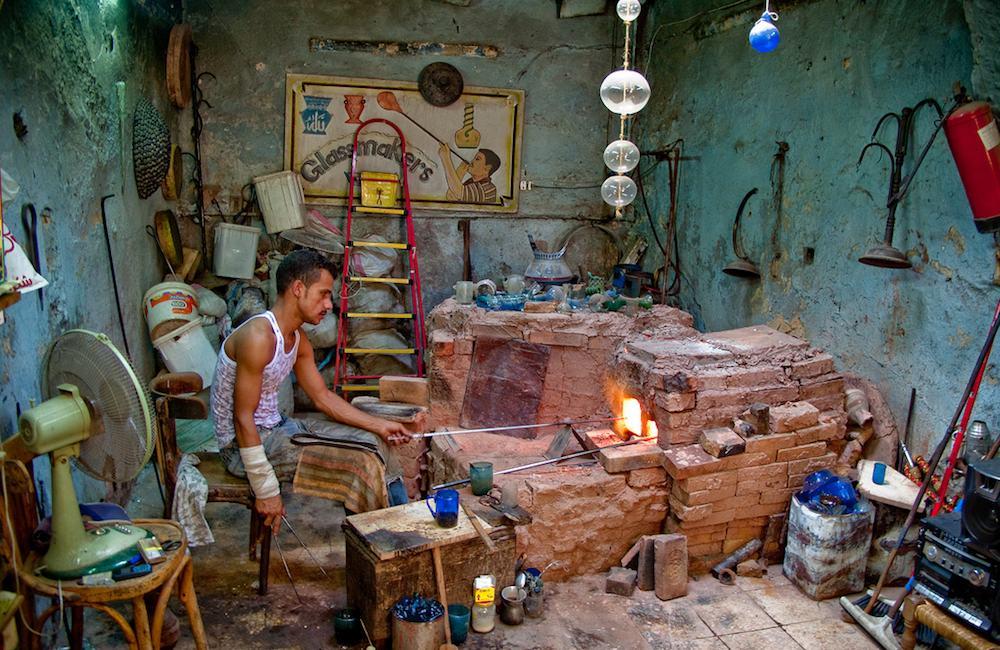 It all sounds creepy and maybe even improbable but that's true Cairo on the inside and it is so unlike the one that touristic one where majority of guide takes foreigners from all over the planet. Neither local authorities nor police can bring el-Arafa to order for over fifty years since first dwellers settled there. Those were refugees from the region of the Suez Canal. Later other provincials followed their lead – they rushed to the capital for the sake of earnings and tried to solve their lodging issues this way. But probably the most amazing thing is that not only indigent and migrants inhabit the cemetery – many aboriginal Cairene prefer moving there to rent their own real estate out. They don't rob the likes of them there, unlike the attitude towards nosy tourists; warm climate allows not to strain too much over solidity of a roof above one's head, it only rains a couple of times a year and as to lack of communications and simple hygiene – they can live with that…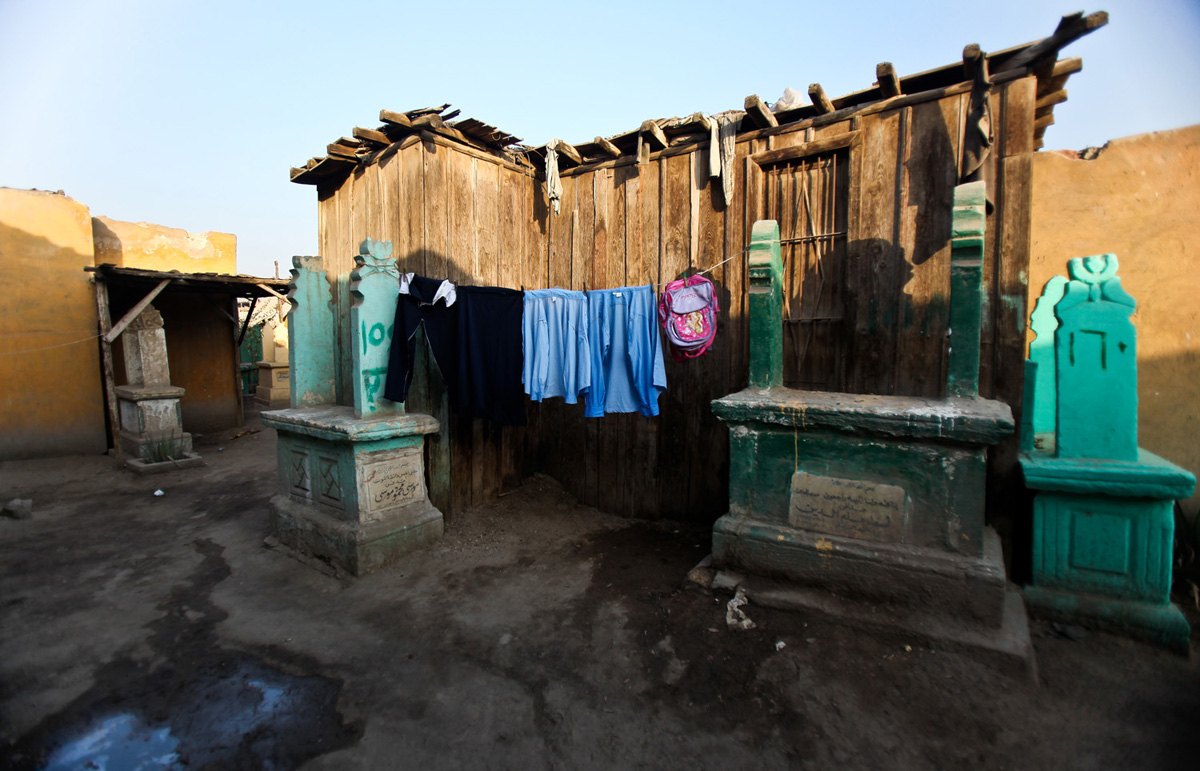 Over recent years, especially after revolution of 2011 and fall of Mubarak's regime, Egyptian officials are seriously concerned about the City of the Dead. They have already launched various social programs on providing people with accommodations and even relocated about a hundred thousand of them to other districts. But experience has proven that it's not just about weak economy – rather attitude of certain people matters: why work a lot to rent a dwelling somewhere if one can get by on occasional incomes and live for free in the very centre of the capital? The question is rhetorical, of course.
When you see all this beauty falling apart, dirty and invaded with homeless, you can't figure out how they can let this happen in the twenty first century. The only thought comes to mind – history literally soiled Egyptians with relics of the past so some of them were left to the mercy of fate. We want to believe that when they are remembered about, there will still be things left to reconstruct… But while Cairene authorities and living dwellers solve their problems, some tourists indulge own curiosity and see el-Arafa district with their own eyes, because aside from the special aura, there are things to visit – in particular majestic mausoleums and shrines of the Mamluks – ancient Egyptian noblemen with Caucasian roots. Among them Sultan Inal Complex, Ibn Barkuk Mosque and Sayar al-Din Kawsun Minaret stand out. There are more constructions of this kind (with the richest history and amazing architecture) in one district than in certain states.