Kazakhstan Jewelry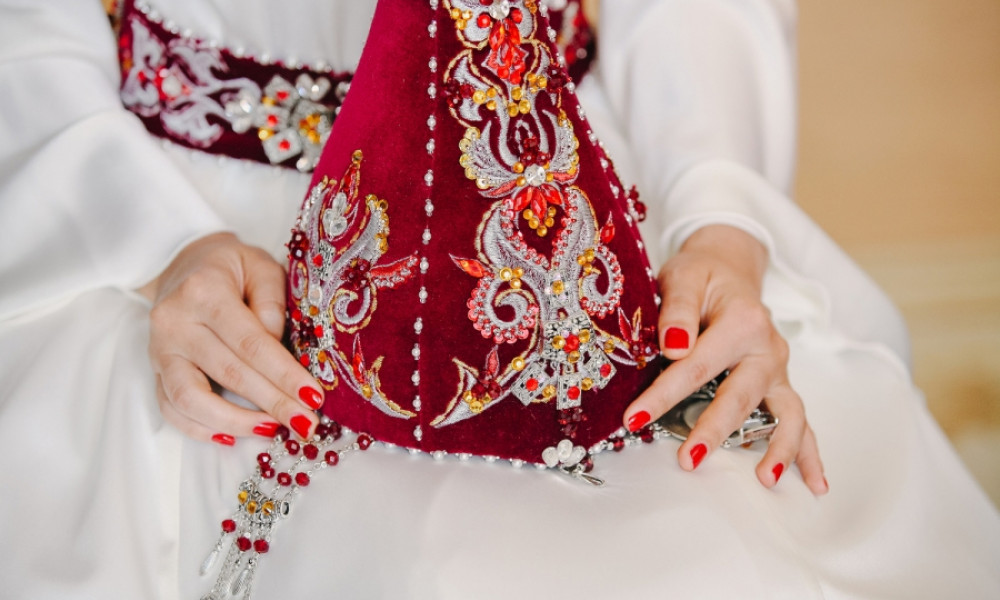 Famous Kazakh proverb says: "Art of a craftsman can only be told in gold and silver". Nevertheless, no matter how skillful hands of a creator are, in order to make a truly worthy thing it takes hard work, obstinacy, and, sure enough, courage to make a claim about yourself and about your talent.
Since time immemorial it has been believed that a woman without adornment is like a tree that has lost its leaves. To the glory of women's beauty and grace jewelry craftsmen called Zergers (this word is of Persian descent and means "gold") have worked. From morning till night clang resounded in their ears produced by hammer hitting an anvil to turn metal into a wonderful article.
The most complicated and expensive decoration was wedding headdress Saukele made of red velvet with additions of silver and ribbons and with all kinds of precious stones threaded onto them. Most frequently those were corals aimed to protect from jinxes and pearls to favor prosperous life. It takes a master at least a year to make a wonder item sparkle.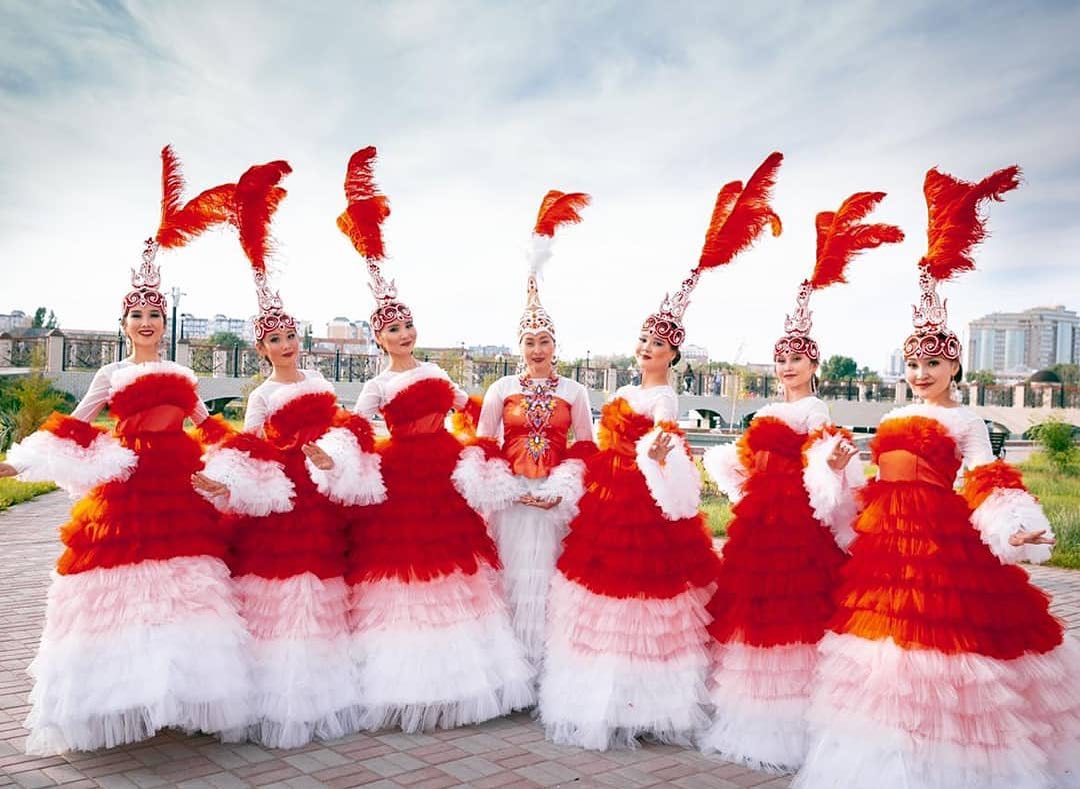 Photo saveig.org
Among adornments that were to be worn by single girls Sholpa was the most popular. This sophisticated analogue of modern hairclip looked like coins attached to a lace pendent that clang to hair with silver threads. The adornment obliged ladies who braided it into their hair to have a gliding gait – the smoother the steps, the more tender the tinkle of hanging coins.
Another peak of Kazakh jewelry art that won hearts of Europeans is Bes Blezik bracelet. This adornment with its main purpose being to protect from negative influence, constitutes faceted stones of red jasper surrounded with chains. Copper used to be added to silver to make the alloy harder. By the way, such attitude towards the metal since down the ages can be explained by its germicidal effect as well as knowledge that this substance is contained in living body tissues. As to floral pattern that stands out in design of the adornment, opting for it is substantiated by Islam coming to Kazakhstan – this religion prohibits portraying people on accessories.
Contrary to existing idea that art should serve only to glorify women's beauty, the Kazakhs created adornments for men, too. Special signet rings "against evil eye" were meant to be used by warriors. Thus Dzhigits preferred a ring called Kus Tumsyk with enchantress putting spells on them that were supposed to protect life and health of a person wearing it at war. Choice of a silver ring is also accounted for ancient belief of the Kazakhs. In Kazakhstan they liked to compare shine that silver beamed with moon light and they called the Orb of Night itself Pale Planet that had given birth to the noble metal. Such interconnection that knitted mythology with belief in astrological forecasts explains why the Kazakhs were sure about magic properties of some adornments.
According to ancient tales, the first craftsmen to give painstaking work distinction and exquisiteness, was Dawud Pajgambar better known as Prophet David. They make legends about his skills: in the hands of Dawud metal was becoming soft and pliant and power of the master was stronger than fire sparks so they never burned the jeweler. It is this story that emphasizes attitude of the Kazakhs towards goldsmiths: the word was that such people were able to cure others therefore even their workplaces were treated with special respect on the verge of humble awe. Those who suffered from either physical or emotional pain used to come to workshops and ask to spend a night nearby an anvil and if a master was generous enough, he would lit a candle and ask supreme forces to effect a cure.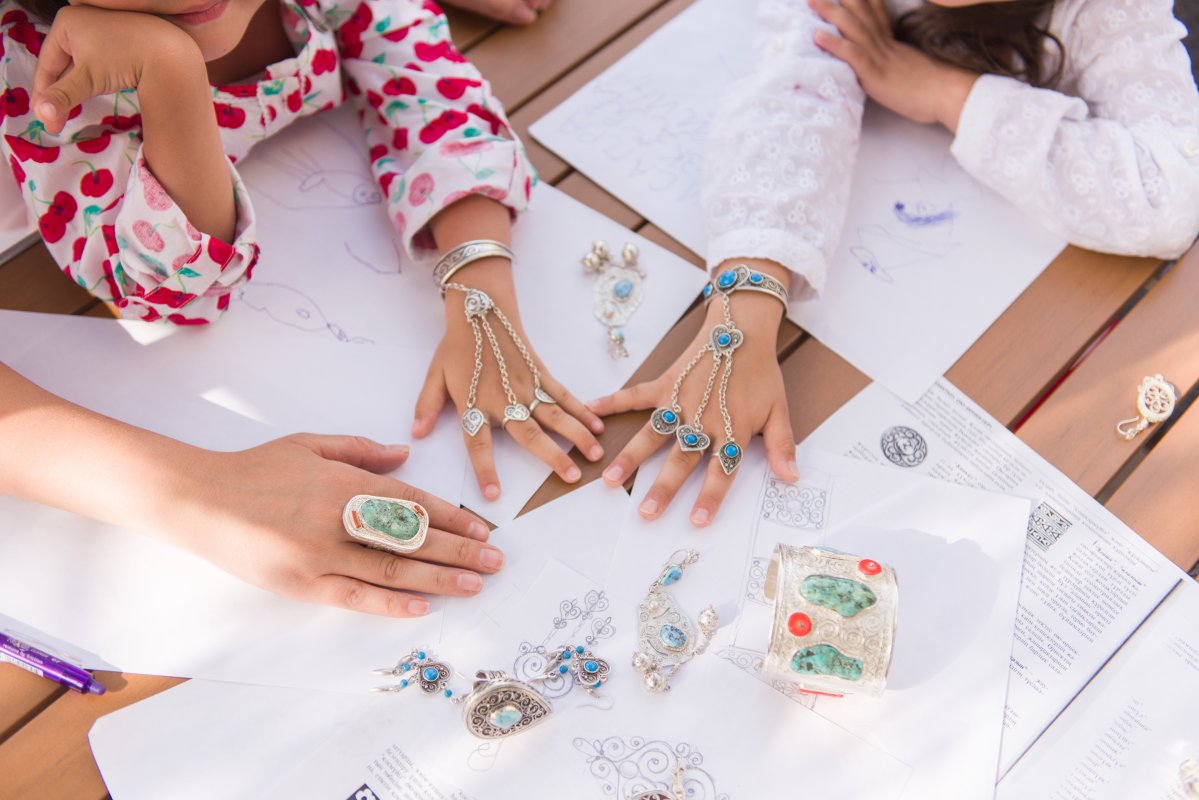 Photo baurphoto.kz
It was also thought that alongside eminent abilities Zergers had moral high ground. They believed that silver would form an ornate patter only in the hands of a man who had comprehended mystery of human soul. He would easily read in the eyes of a conversation partner what saddened him or where his dreams were heading. This is why many Zergers were also poets – deep comprehension of reality led them to poetic delicacies. As one hereditary jeweler recalls, his relatives taught him to live by laws of conscience and be devoted to the work of his life because mastery tolerates no hypocrisy.
Cover photo pinterest.com