Fashion Pioneers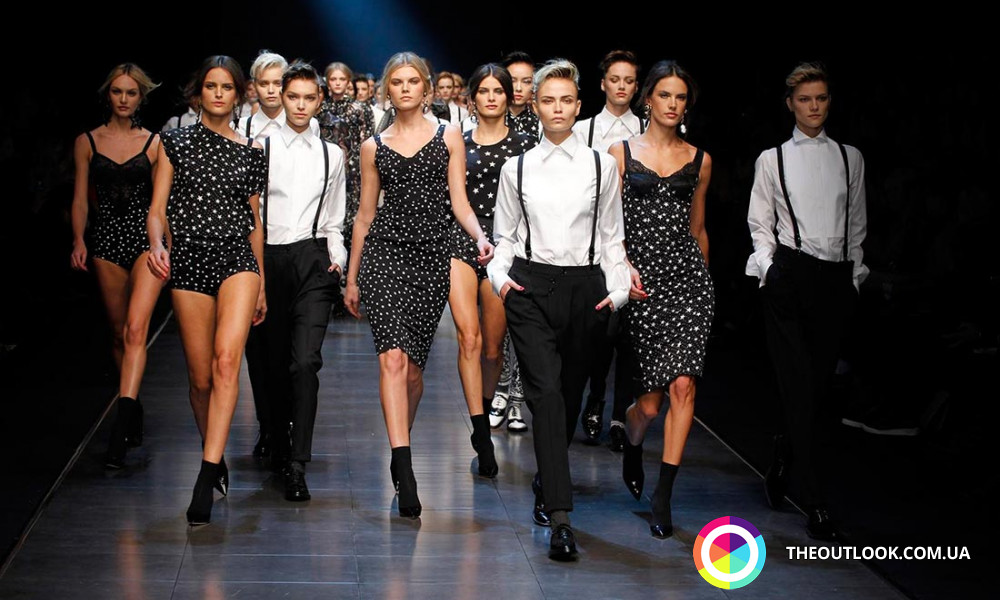 Fashion is an act. Fashion is a demonstration of freedom. Not being afraid to once seem ridiculous and odd, a person risks to become a part of fashion industry. Some names it remembers, some are wrongly forgotten and for some it becomes a pursuit, the meaning of the whole life.
The first one to appear in public wearing a vest was King Charles II of England. Prior a funny jacket with short sleeves could be seen nowhere except perhaps on Gilles – a character of French comedy theatre. Originally this piece of clothing was worn exclusively under a camisole or at home in the capacity of a dressing-gown. It became truly posh in the era of the French Revolution. It started being tailored of velvet and silk, decorated with embroidery, lace and gems. And in 19th century floral, striped and checkered vests appeared. Their cut was changing constantly: length, shape of neck hole and pockets, nature of fastenings. Dandies took fancy of this wardrobe item. Some used to put on two or three at once. In merely a decade women started wearing vests, too.
Little black dress that, as they say, each of us should own, saw the world in 1926. Coco Chanel didn't intend it to be a fashion novelty at all. Her beloved died in a car accident so the designer made herself a mournful outfit. The dress evoked bursts of emotions amongst contemporaries. It had an unusual length for those times – a little below knee – and it lacked all kinds of decoration: laces, beads or frills. And it was black, at long last! And only poor people used to wear this color in early 20th century. But ultimately success awaited Coco's creation. It was then when editors of 'Vogue' foretold that the design would become universal for years to come – and they were right.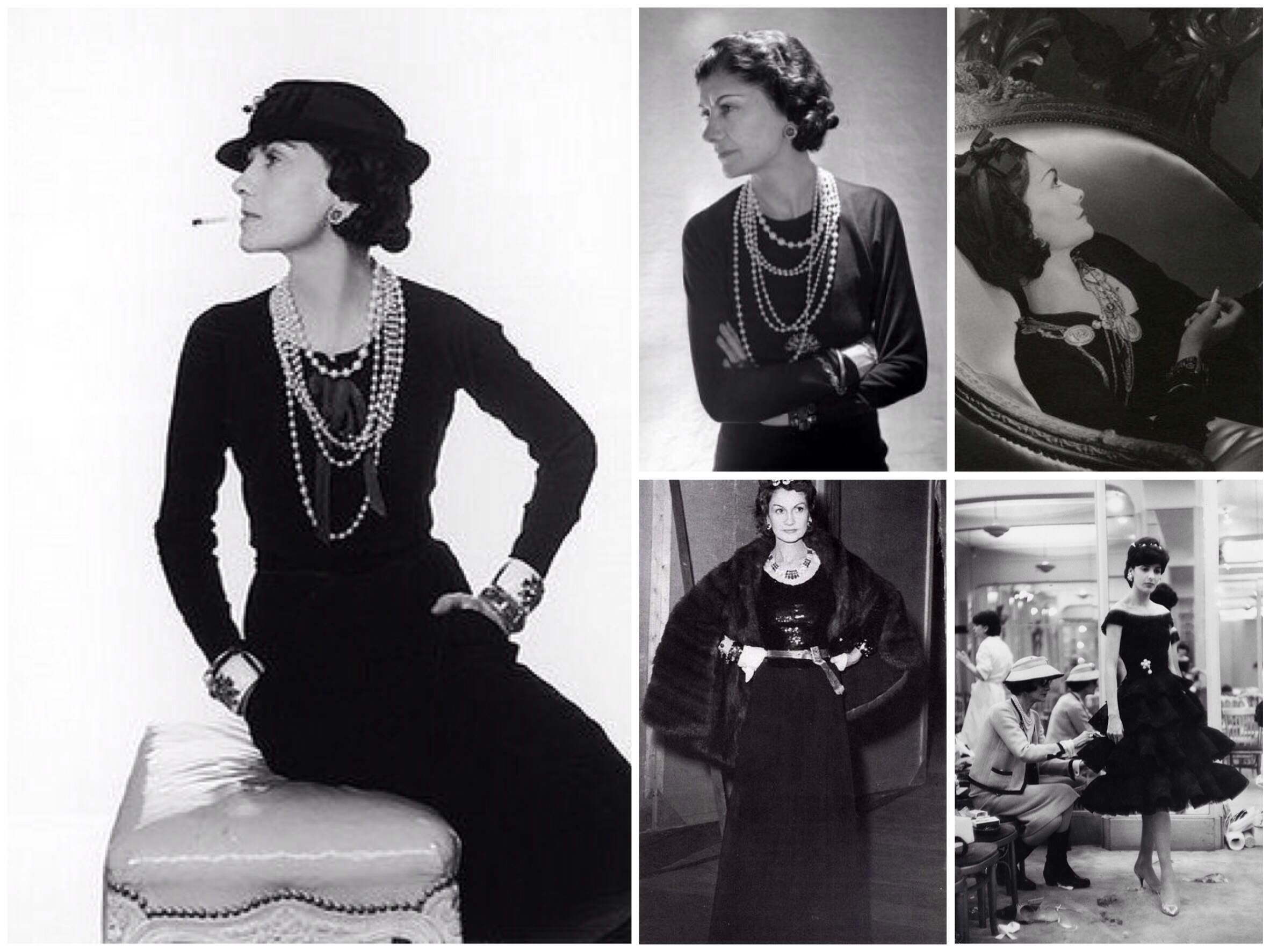 Photo bappoy.pp.ru
Originally heels were invented for the sterner sex and they were first worn back in the times of pharaohs. Ancient Egyptians used to make their footwear slightly higher to easily master complex route sections. The Mongols used to control horses with the help of heels. And French monarch Louis XIV was the first European to put such footwear on. The Sun King was afflicted with the sense of inferiority because he was short in height. In order to evoke more respect in his people he began wearing higher shoes. The word is Leonardo da Vinci suggested it to him. Ladies paid attention to heels only half a century after that. But they lost common sense really fast. Shoes that came into vogue were hard to stand in not to mention walk. Therefore as an accessory to odd footwear many used canes not to fall to the ground. However modern version of heels came down to us thank to an Italian Salvatore Ferragamo. Spike heel belongs to him and now to all women of the world.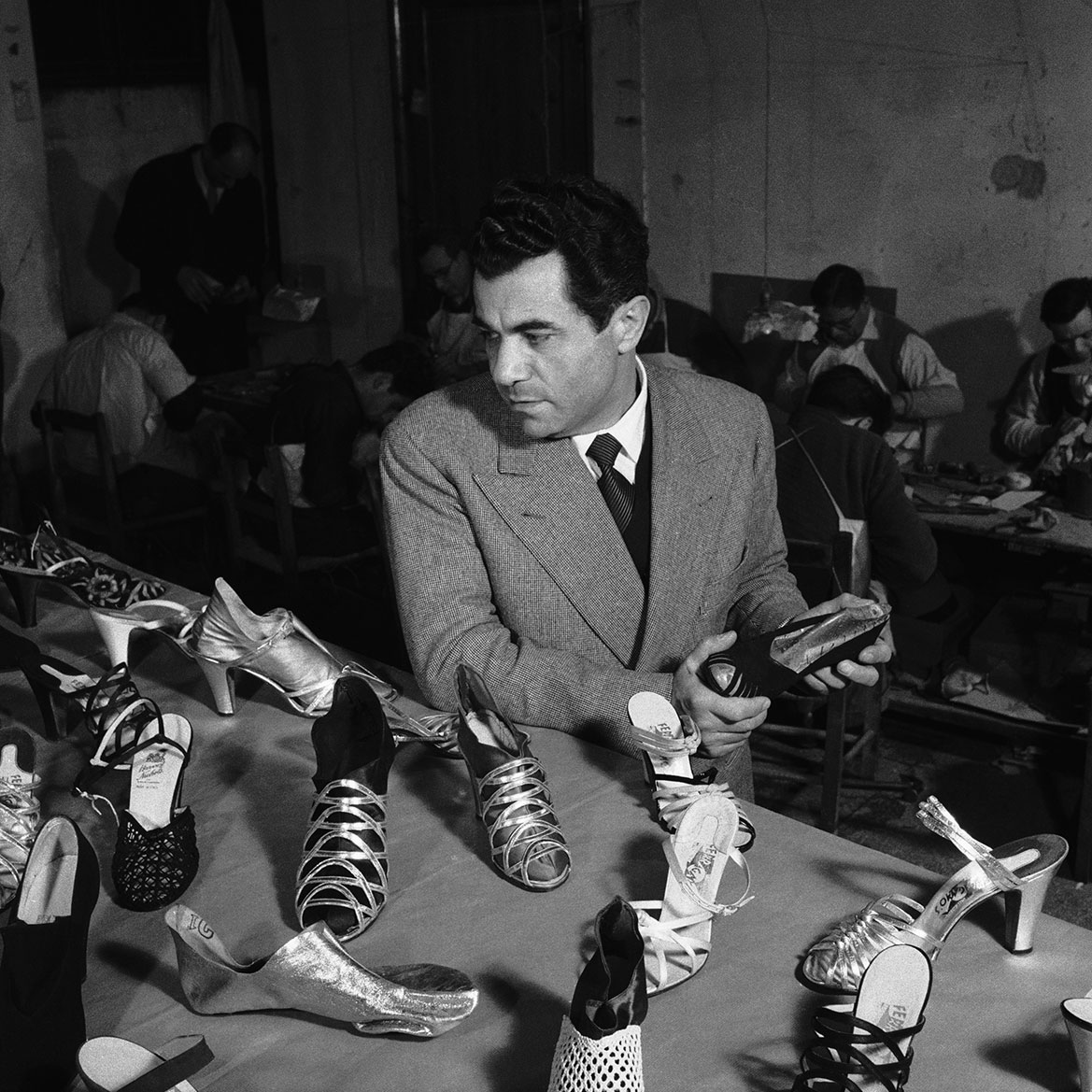 Photo polkadotpattern.wordpress.com
Shortly prior to World War II American fashion magazine 'Vogue' suggested that women put on trousers. And not just some pants but jeans. That's how legendary walk of iconic clothes began. Designers insisted it would be comfortable for women too both work and rest in denim. But it was the fastening that made the biggest splash. Tailors suggested having it on women's pants not on the side but at the front that gave rise to the largest wave of debates over the novelty. Many called it indecent and criticized jeans in both society and the press. There was even an attempt to oppose them on governmental level. And only after 20 years of tongue-clacking ladies were finally allowed to casually parade jeans pants in the streets and Marilyn Monroe, for instance, was willingly doing that.
To denude one of the most exciting female body parts – legs – was suggested in 1964 by an English designer Mary Quant when she brought for public consideration a revolutionary suggestion – a mini-skirt or as she called it 'a skirt you can run for a bus in'. Truth be told, Mary's friend Linda Quaisin threw her the idea. The girl was cleaning her home once and long lap was tangling her feet. Without a second thought Linda cut the lap short with her scissors. On seeing how great her friend looked in a sudden new outfit, the designer created many short skirts and put them up for sale in her designer store at King's Road. Emancipated English women caught fancy of the novelty fast which also brought quite some pleasure to male Londoners. In merely a couple of years this wardrobe item won hearts almost everywhere around the globe.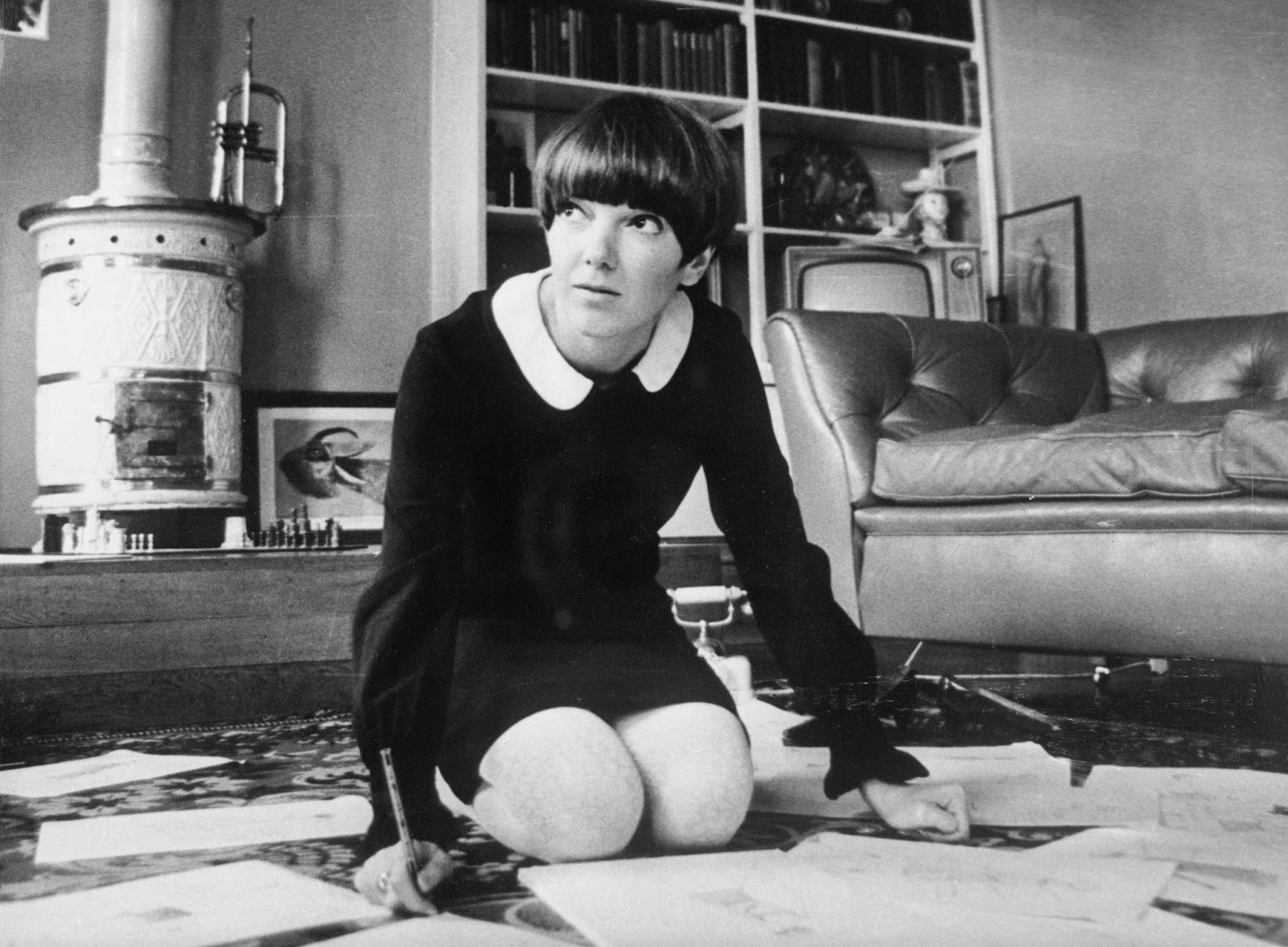 Photo bordo.al
Black wedding dress. The first one to walk down the isle in such an unusual outfit was a famous American actress Sara Jessica Parker. She was so eager for her wedding with Matthew Broderick to be noticed by fashion critics and for the couple's pictures to decorate as nearly as every fashion publication. And in order to forever make it into fashion history, Sara opted for the black color. As for 1997 it was a defiant gesture. However the actress's escapade was warmly welcome and as soon as in several months designers all over the world started having brides dressed in black in their wedding collections.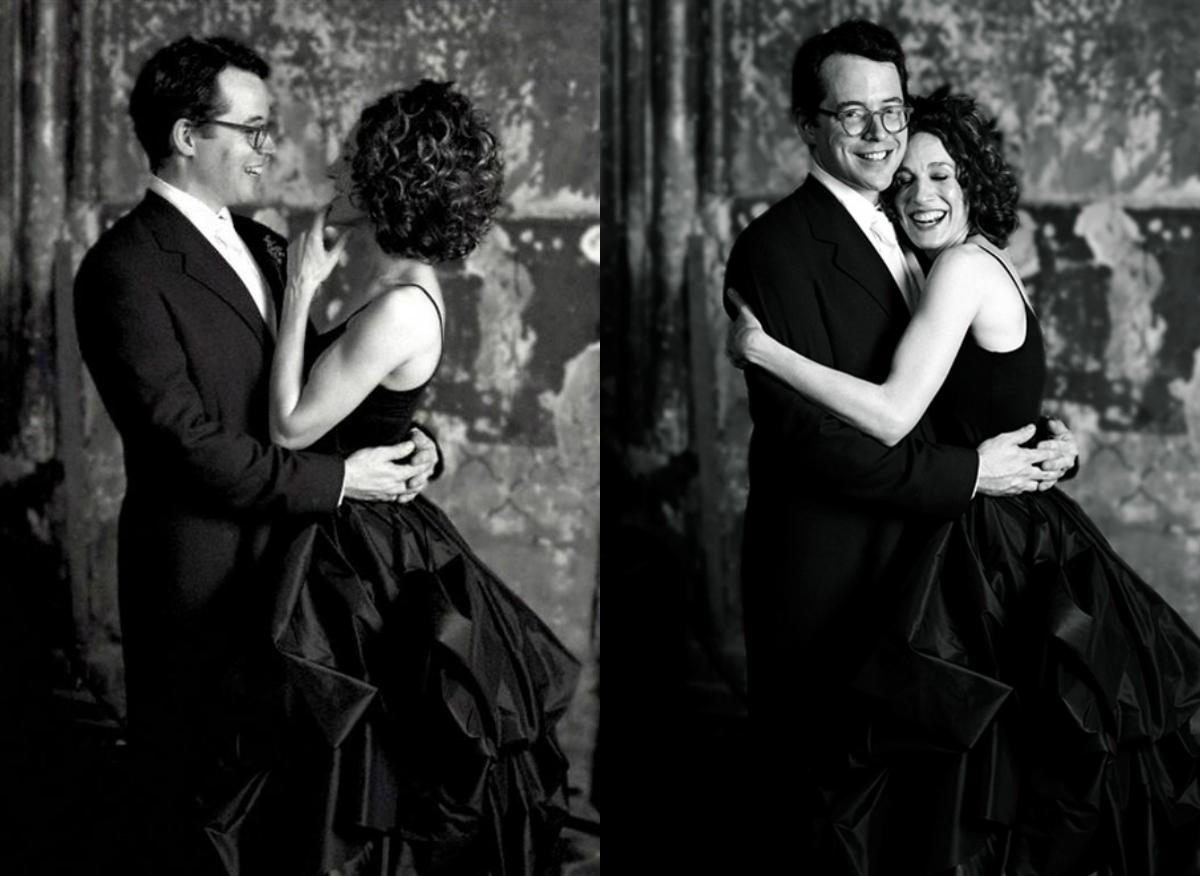 Photo malinikova.blog.sme.sk
Keffiyeh, or as they also call it in Arabic states 'kufia' has come into fashion in Europe relatively recently. And while in the Middle East it is more often than not worn by men, in more northerly latitudes the kerchief doesn't have gender-based restrictions. Europeans threw it on their shoulders, cover neck with it, use it to tie waist. Originally kufia was intended to protect nomads' faces from sand and dust. Kufa, a city in Arabia, is believed to be its birthplace. It is made of cotton, wool, rarely of synthetic fibers. And its name 'arafatka', customary for us, got stuck to the Arabic kerchief during Israeli-Palestinian conflict when the leader of Palestina Yasser Arafat was often on TV. He used to wear keffiyeh all the time and laid it in a special way so that its part that remained on the shoulder resembled historic shape of Palestina.
Clothes made of milk are a novelty of the last few years. On hearing about it many raise eyebrows in surprise while fashion critics already call it eco-clothes of the future. Anke Domaske, a German microbiologist, is the author of milk fabric. She gets a pretty firm thread out of sour product. In the course of processing, powder is made of it to be mixed with water, boiled and pressed. Milk fabric resembles silk in its characteristics; it is odorless and can bear thermal treatment. According to Anke, clothes made of such fibers are unique for they execute antibacterial effect and can regulate body temperature. However, they haven't yet been taken to a wide assembly line.
Main photo infohostels.com