Show of Flying Shaolin Monks Takes Place in Kyiv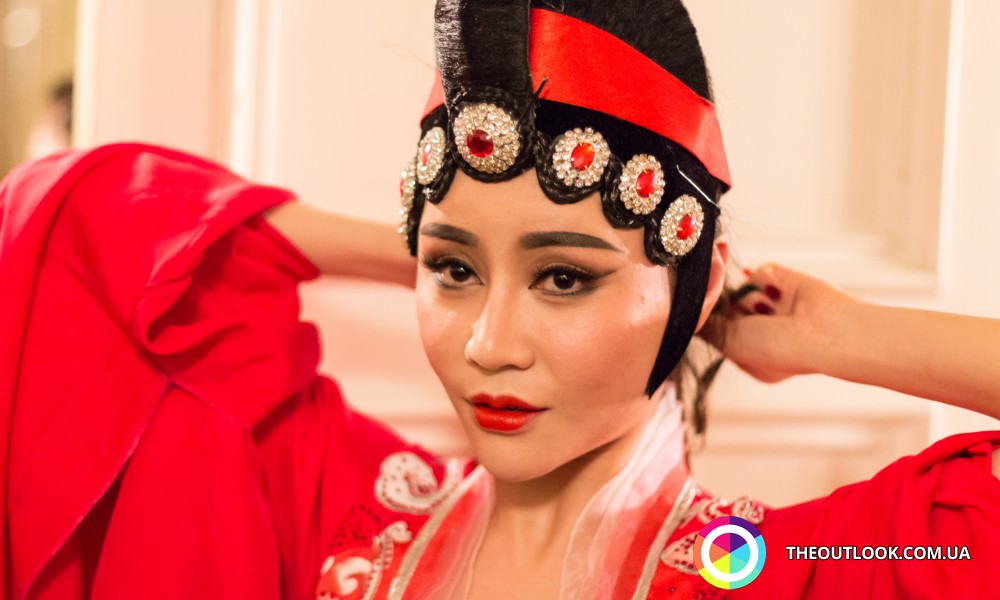 Within the framework of an ambitious art project Joyful Spring Fest, mysterious and inimitable world of Chinese culture became a little closer to Ukrainian public: in Kyiv and Lviv performances of actors of Zhengzhou Opera and Ballet Theatre and representatives of TAGO Shaolin martial arts school from Dengfeng took place. OUTLOOK was lucky to go backstage of the show right before actors came on stage.
Before the colorful performance, press-conference took place that was participated by:
- Deputy Head of the diplomatic mission of the embassy of People's Republic of China in Ukraine;
- Actors of Zhengzhou Opera and Ballet Theatre;
- Heads of delegations and art director of Zhengzhou Opera and Ballet Theatre;
- Chairman of culture and research centre of Ukraine and China "Linhua";
Chūnjié, or the Spring Festival, is a traditional solemn Chinese holiday with a distinct bright national character. It symbolizes tranquility, concord, happiness and welfare.
Zhengzhou Opera and Ballet Theatre shows aesthetics of fine classic Chinese choreography in an exotic style that is common only for the Celestial Empire.
Zhengzhou theatre is a professional art team that was awarded Lotus Dance Prize more than once. One of the program's main components was instrumental solo on Erhu and Guzheng, ancient Chinese instruments; it brought unique and distinct atmosphere of China to the audience. Notably, rock musicians have turned to Erhu recently: founder and front man of an American band Hsu-nami plays it as well as Ukrainian band Fleur.
As to the show of flying Shaolin monks from Dengfeng, Henan province, in the territory of which the famous Shaolin temple is situated, it became a gem of the entire show! Trainees of the famous Tago martial arts school, winners of international Kung Fu tournaments performed during the closing ceremony of the Olympic Games in Athens, opening of Special Olympic World Games, Asian Games as well as opening and closing ceremony of Summer Olympics in Beijing.
Their performance is bright and impressive, demonstrates graceful actions of world-famous wushu. Educatees of Tago School flew and jumped on the stage of the National Opera of Ukraine exclaiming loudly and holding real weapons in their hands! Demonstration of incredible abilities of human body such as breaking of iron with one's head, piercing of glass with a thin needle and cracking of a piece of metal with merely a finger became the climax of the performance of Chinese Shaolin monks.