Ambassadors of Foreign Countries Participate "Story of One Testament" Project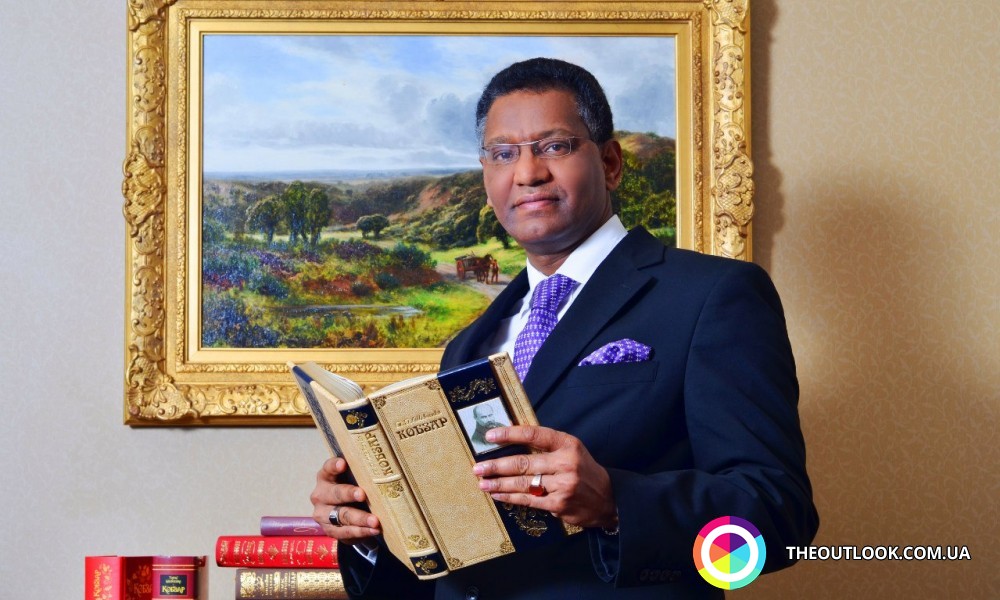 18 Ambassadors of foreign states to Ukraine paid obeisance to Taras Shevchenko by taking part in a unique photo project "Story of One Testament". The photo project was orchestrated within the framework of International Culture and Education Project Shevchenko's Word Unites Us that unites dozens of diplomats around the personality of the Ukrainian genius second year ina row. This year it was dedicated to 202nd anniversary of the Great Kobza Player and 170th anniversary of The Testament being written.
On invitation of orchestrators of the project, Head of International Fund for Culture cooperation Vlada Lytovchenko and supervisor of the Outlook Project Daria Kariakina ambassadors of Slovenia, Spain, Portugal, Belgium, Romania, Argentina, Iraq, Pakistan, Kyrgyzstan, Tajikistan, Indonesia, Palestine, Uzbekistan, Sudan, Lebanon, Afghanistan and Syria participated in the photo project. They all have been acquinted with Shevchenko's art for a long time, believe him to be the prophet of Ukrainian national renaissance and therefore accepted the offer to pay their respects to the Great Kobza Player in such a way with great pleasure. Diplomats allocated time in their tight schedules especially for the purpose and came to InterContinental Kyiv hotel where Royal and Ambassador Suites were ready for the two-day shooting.
Shooting crew from Vinnytsya worked on the photo project: Photographer Kostyantyn Revutskyi, hair and make-up artists Kseniya Revuzhenko and Iryna Brailyan. Orchestrators also thank owner of InterContinental Kyiv Anastasia Zholynska for the sophisticated set, Bukva chain of bookshops for books provided for the shooting and Svitlo design studio for creation of stylish looks for orchestrators of the event.
We remind you that on March 16 at National Taras Shevchenko Museum solemn ceremony Shevchenko's Word Unites Us is taking place, where about 35 ambassadors of foreign states will present own national poets with their art as significant for their respective countries as Shevchenko's is for Ukraine. Besides, diplomats will assemble jigsaw puzzle of Taras Shevchenko's portrait made of pieces of The Testament translated into 25 languages of the world.