With the support of Turkish Embassy in Kyiv there is an exhibition of artist Canan Berber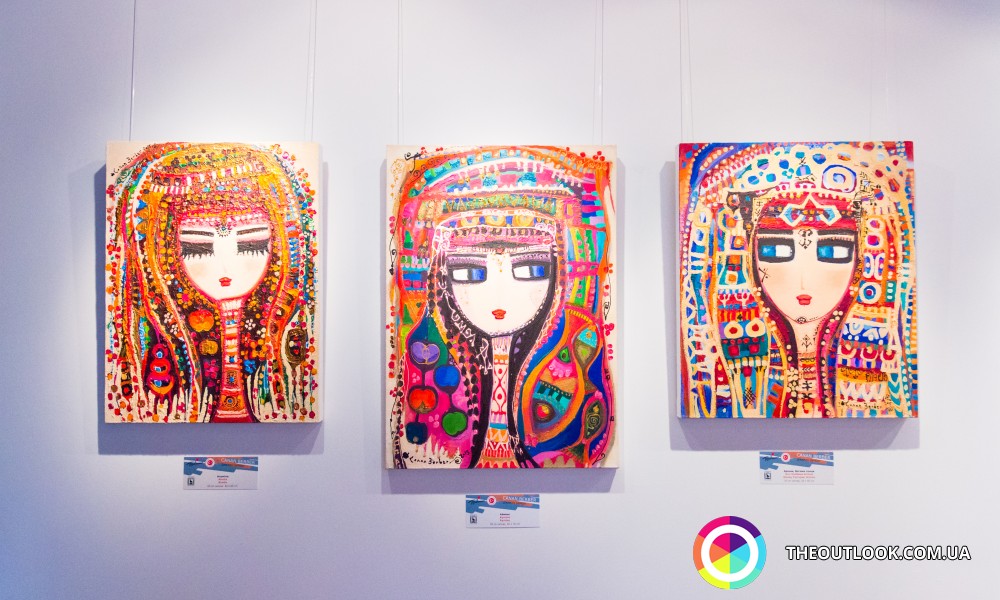 From the 1-st to 30-th of April in the capital art-space Triptych: Global Arts Workshop is cultural and diplomatic project 'Canan Berber. THE BELOVED'. The exhibition is organized with the support of Turkish Embassy in Ukraine. The solemn opening of exposition was attended by Ambassador Extraordinary and Plenipotentiary of Turkey in Ukraine Yonet Tezel as well as his colleagues, the heads of diplomatic missions of Morocco, Mexico, Norway, Uzbekistan, Turkmenistan, and the first deputy of Minister of culture of Ukraine Igor Lihovoy.
Twenty-eight pictures of a famous Turkish artist Canan Berber are exhibited before the public of Kyiv and guests of the capital. Translated from Turkish name Canan means beloved one. The exact name was chosen to reveal the essence of the artist's creativity.
In the art of Canan Berber a great deal of symbols are decoded to embody cultural variety of Turkey. Among them there are the shapes of dervishes in dance, Hittite bridegrooms in abundant dresses, the fruits of pomegranate, fishes, birds, and butterflies, as well as the cities' shadows where buildings of churches and mosques are visible abreast. Her works emit light and harmony.
In 2015, United Nations International Children's Emergency Fund used the pieces of art of Berber as the greeting cards. The main part of works made by Turkish artist is in Turkey as well as in the private collection of art connoisseurs all over the world.
Canan Berber was born in 1967 in Merzifon, Turkey. She has been carried away by enthusiasm in art since the early childhood. She graduated from Ege University in Izmir where she had studied at Textil Engineering Department. Then, she moved to Great Britain to learn languages, art, and design in City Lit University in London.
The artist established a cultural centre 'Artisterik Creating Club' and organized a lot of art projects uniting artists in the frame of International festival 'Istanbul Tunel Art Festival' in 2003. Since 2000, she has arranged several solo exhibitions and took part in art shows in Turkey, Italy, England, and Switzerland.
Canan Berber arranged the majority of her exhibitions in 'Toprak Art Gallery in Istanbul and Bodrum in 2006-2012.
In 2014, Berber received an award in the nomination 'Visual art' in the competition 'Troya Culture and Art Prizes' in Turkey.
The place of exhibition: Triptych: Global Arts Workshop, Andriyivskyy Descent, 34.
Curator of exhibition: Myroslava Hartmond
Time: 1-st of April – 30-th of April, 2016.