Exhibition "Daily Life. Lithuania in Pictures" Opens in Kyiv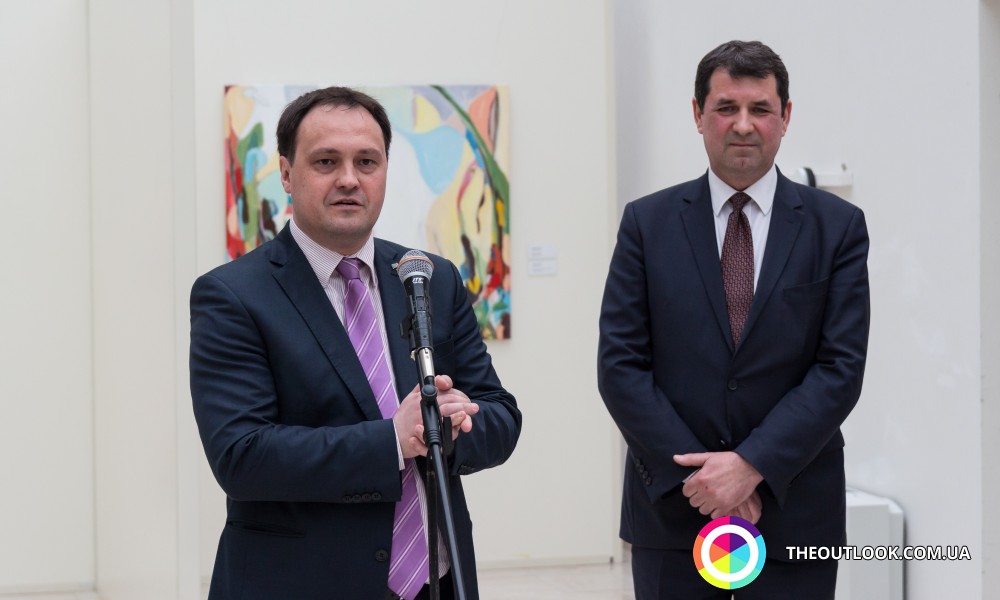 Within the framework of one of the largest joint intergovernmental project of Ukraine and Republic of Lithuania in the sphere of culture, art campaign "Lithuania – Ukraine: Culture Partnership 2016", an exhibition "Daily Life. Lithuania in Pictures", orchestrated by Kaunas department of the Union of Lithuanian Photographers and Lithuanian Culture Institute, opened in National Taras Shevchenko Museum.
Works of outstanding Lithuanian photographers such as Gintaras Česonis, Mindaugas Kavaliauskas, Algimantas Kunchus, Vitas Luckus, Aleksandras Macijauskas, Romualdas Požerskis, Romuldas Rakauskas, Donatas Stankiavichus, Algirdas Šeškus, Antanas Sutkus, and Arturas Valiauga were put on public show.
Opening of the project was attended by Deputy Minister of Culture for European Integration Andriy Vitrenko, Deputy Minister of Culture of the Republic of Lithuania Romas Jarockis, public and media representatives as well as one of the photographers whose works were exhibited on the show, Romualdas Požerskis. OUTLOOK was lucky to talk to the author of the project and to figure out how it fills to capture everyday life of fellow citizens.
"This exhibition shows us what is very hard to capture – everyday life where nothing particular happens: no weddings, no political events, people just live their lives and it is very hard to take a picture of that. All the shots were picked historically, starting from 1960s and up to present days. Everything that has been happening in lives of citizens of Vilnius, Kaunas and Klaipeda is presented here", the photographer said.
Požerskis also noted that it wasn't his first visit to Ukraine and Kyiv in particular. Previously he had been in the city back in times of the Soviet Union and was glad to say that now Kyiv can be rightfully called a European city. "It is free and beautiful; it is obvious that free people live in it".
The exhibition is a visual story of everyday life in Lithuania with new and new things, events and moods emerging on its horizon over the last fifty years. Within the framework of this period three generations of photographers were formed, each differs in topics and intrinsic manners but they always reflect essential events of own time.
Everyday life includes abundance of things. It is it and only it that our lives are made of. In everyday life everything goes without saying thus becoming invisible yet important at the same time.
This exhibition is an attempt to reveal to visitors what kind of everyday life photographers saw and captured in different time periods. Regardless of historic and political context that creative work of artists developed in, such work is aimed at cognition of inner and outer world of people and bringing sense to it. Each photographer has arrived at own one-of-a-kind perception and presented it in a distinctive manner.
The exhibition at National Taras Shevchenko Museum (Taras Shevchenko Blvd., 12) lasts till April 24.