Embassy of Korea Orchestrates "Music Dialogues" Concert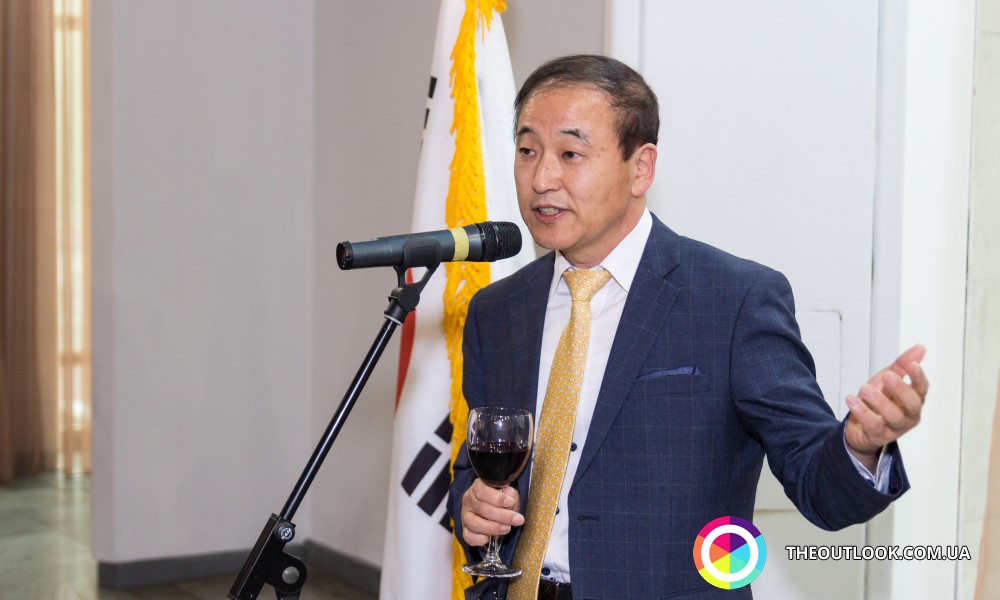 Embassy of Korea in Ukraine and personally Ambassador Extraordinary and Plenipotentiary Lee Yang-gu orchestrated and held solemn concert "Music Dialogues of Korea and Ukraine" dedicated to culture relations and cooperation between the two countries.
Ambassadors Extraordinary and Plenipotentiary of South Africa, Pakistan, Vietnam, Cuba, Georgia, Bulgaria, Japan, Uzbekistan and Sudan as well as public and media representatives arrived to express their obeisance and enjoy classical music that night.
In his salutary speech Mr. Ambassador noted: "Allow me to express my gratitude today to everyone who has found time and joined us in music dialogues of Ukraine and Korea. Despite large distance between our countries, today's event unites our peoples with the power of music – a universal language that requires no translation".
All guests of the night had a chance to enjoy music skills of a virtuoso Korean conductor Sung Young Cheong, Ukrainian National Chamber Ensemble "Kyiv Soloists" under the direction of Oles Yasko, conductor Erki Pehk, Chorus of Kyiv Municipal Opera and Ballet Theatre for Children and Youth under the direction of Angela Maslenikova.
Talented musicians performed both Ukrainian and Korean masterpieces including Monolog for clarinet, violin, viola, cello and piano. Monolog by Sung Young Cheong was created on the basis of a Korean six-verse poem by Yi Yuksa that tells about Japanese occupation of Korea. In the process of creation of the work composer attempted to acoustically communicate that sensation of hope amongst darkness of that period. Also, the audience got acquainted with other works of the Korean composer: Five Loaves and Two Fish, Arirang and Jesus Ist Auferstanden, Halleluja.
Ukrainian program featured pieces for strings and piano To the Sun, chamber cantata # 3 to the poems of Pavlo Tychyna for vocal and chamber orchestra and Estravaganza symphony.
To see how the event went, please, visit our gallery: