What do they eat: Belgium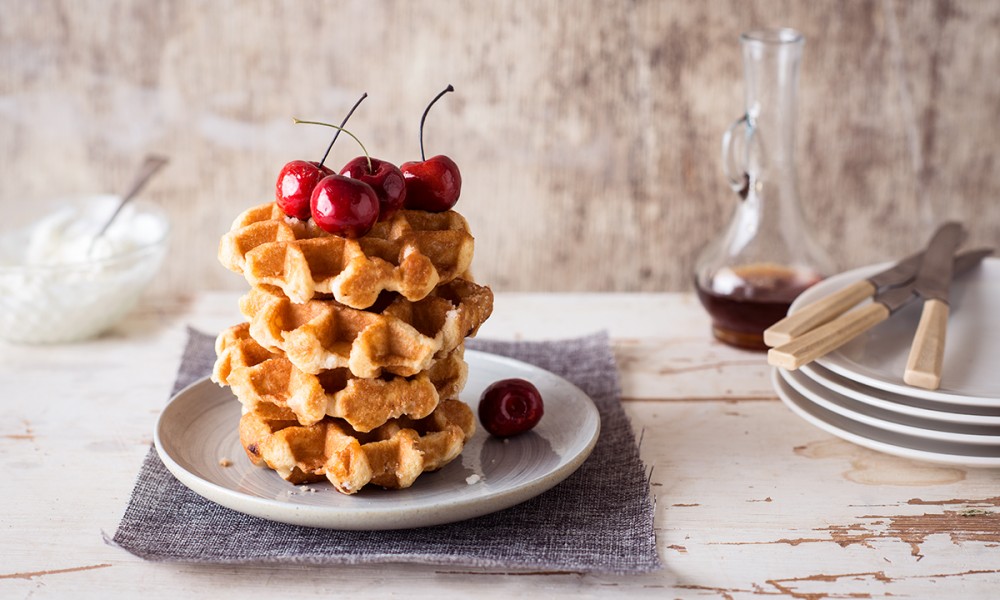 There is no other country in the world that has suffered so much from restaurant critics as Belgium. Riding superficially on waves of French-Italian mainstream, glossy publications scold Belgians mercilessly for their provincial tastes and universal cult of potatoes. Just think of it: to chase seafood with vulgar French fries and serve potato pudding as a main dish!
Don't trust snobs – baked potatoes with Witloof endives in béchamel sauce covered in delicate bacon is great on its own and doesn't deserve a modest role of a garnish. And mussels are served with French fries for you not to be shy to clean remains of the gravy from your plate: you dip soft and crispy stripes into it – and nobody looks awry at you.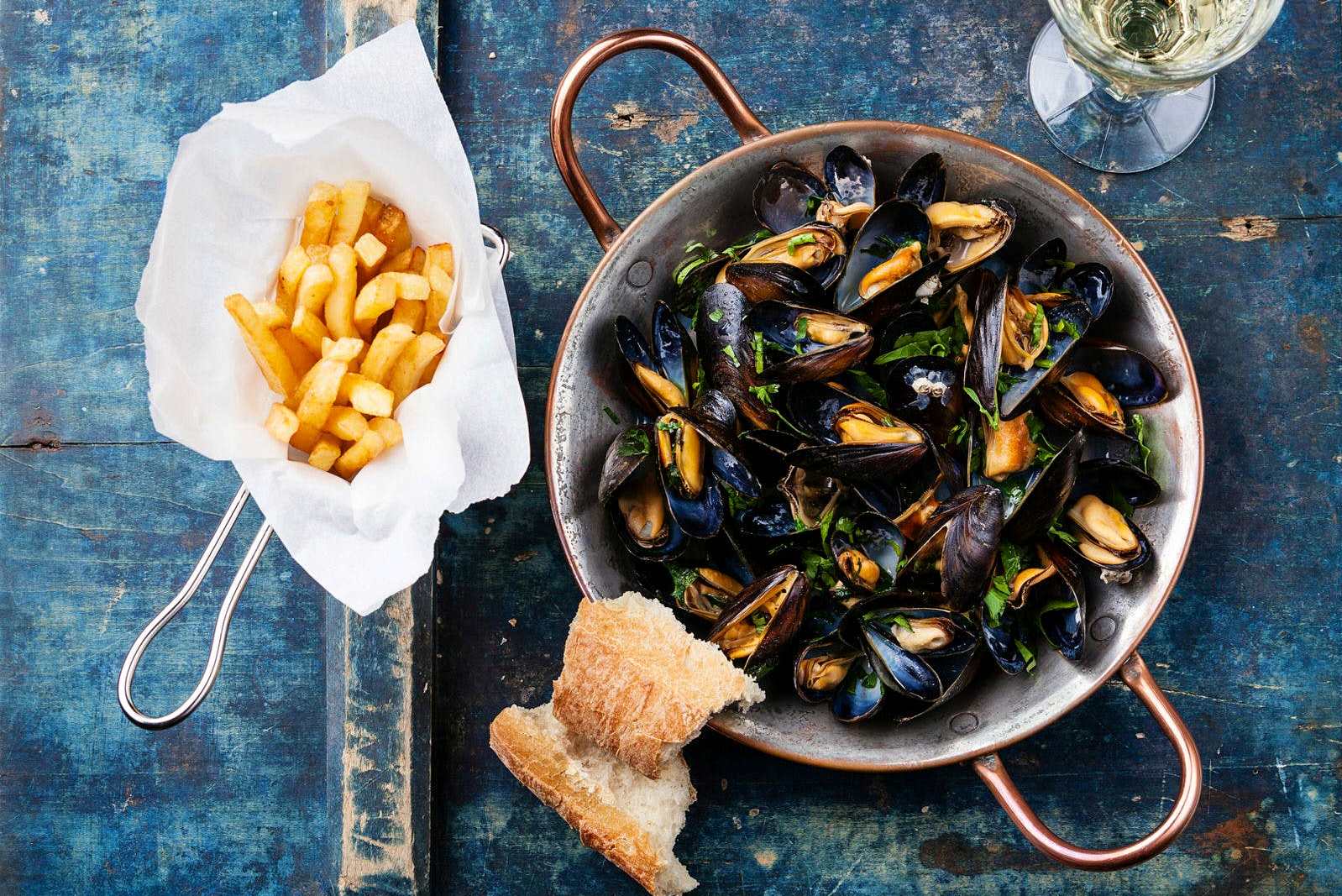 Photo lonelyplanet.com
Though Belgium's haute cuisine owes a lot to the great France, indeed, it shouldn't be regarded as a reduced version of French cuisine. Belgian chefs actively foster national culinary traditions that are rooted in the Middle Ages. Bright contrast combinations of sweet and bitter, sour and salty, common for ancient dishes, are inherent in Belgian cuisine. Meat there can be napped with honey, jam and mustard at the same time and eel in green "paling in't groen" sauce makes an impression even on seasoned gourmets – spring freshness of spinach is strikingly outlined by playful overtones of sorrel, parsley, chervil, mint, watercress and thyme.
After doing some magic on spicery, herbs and flavoring from their grandmothers' coffret, Belgian chefs turn a simplest dish into a little masterpiece. "Stoemp" can be given as an example – ordinary mashed potatoes with cream, enriched with grated carrot and leek.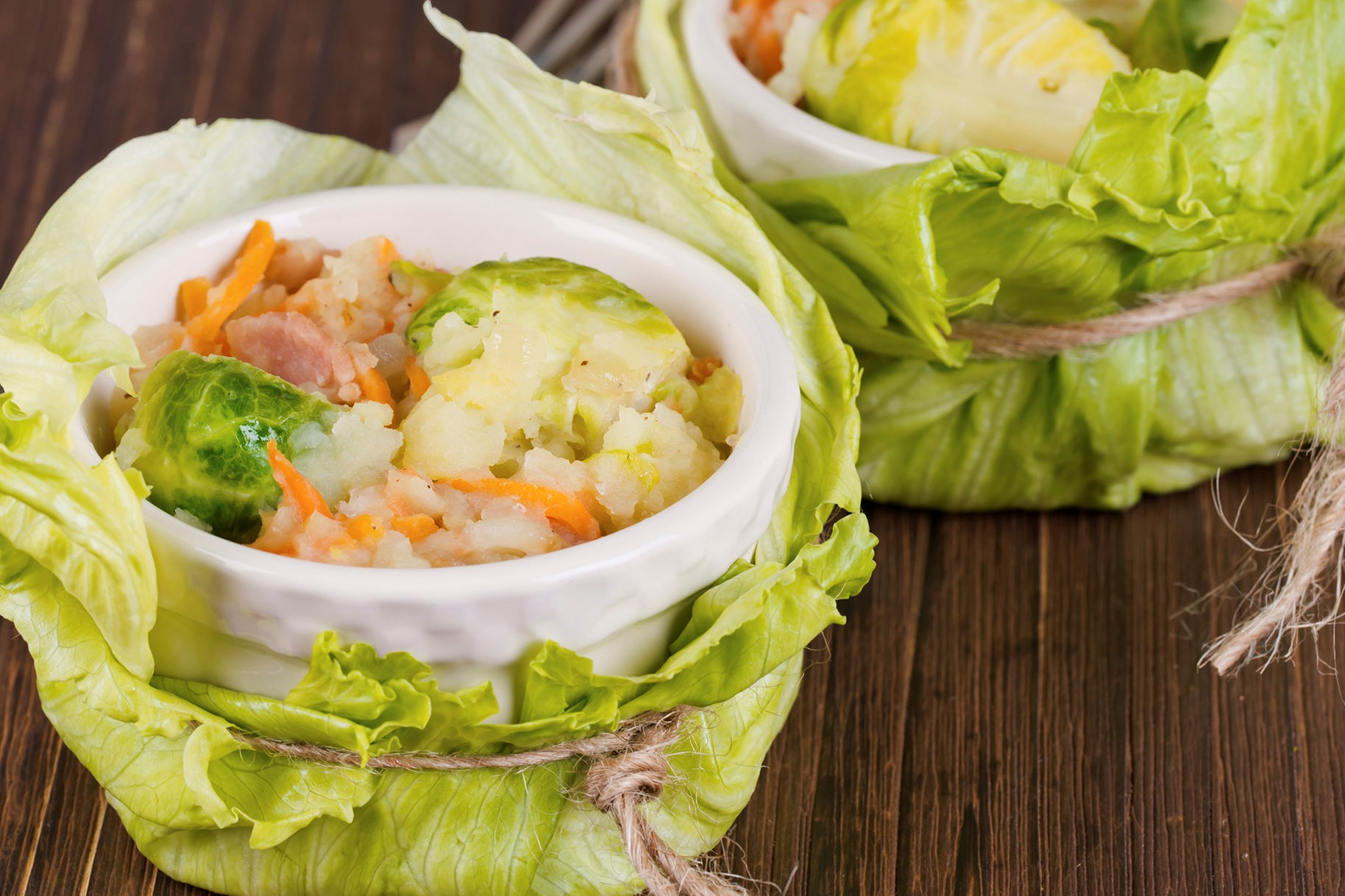 Photo tasteatlas.com
Since countrymen from Meise valley learned to fry potatoes instead of fish in 17th century, potatoes took up the whole world but only in homeland people know how to cook it intelligently, not to damage health. Belgium is one of the few countries in the world where one can safely have meal at a street kiosk without fearing to get a gastritis attack: quality of fast food is supervised as strictly as the one of products from premium segment. Having snacks on the go on weekdays, Belgians indulge themselves on weekends at their favorite restaurant or at a cozy café. Sound lunch in perception of Poirot's fellow countrymen involves 3-time change of dishes – otherwise there's no reason to even sit at table.
Repast commences with an aperitif and a light starter that is bound to have locally-taken shrimps in its composition. Belgian cookery experts know a thousand and one recipes for seafood salads however tomatoes stuffed with grated cheese and shrimp meat should be considered the classics of the genre. Also, North Sea mussels that are consumed both fried ("les moules frites") and raw ("les moules parquées"), enjoy popularity.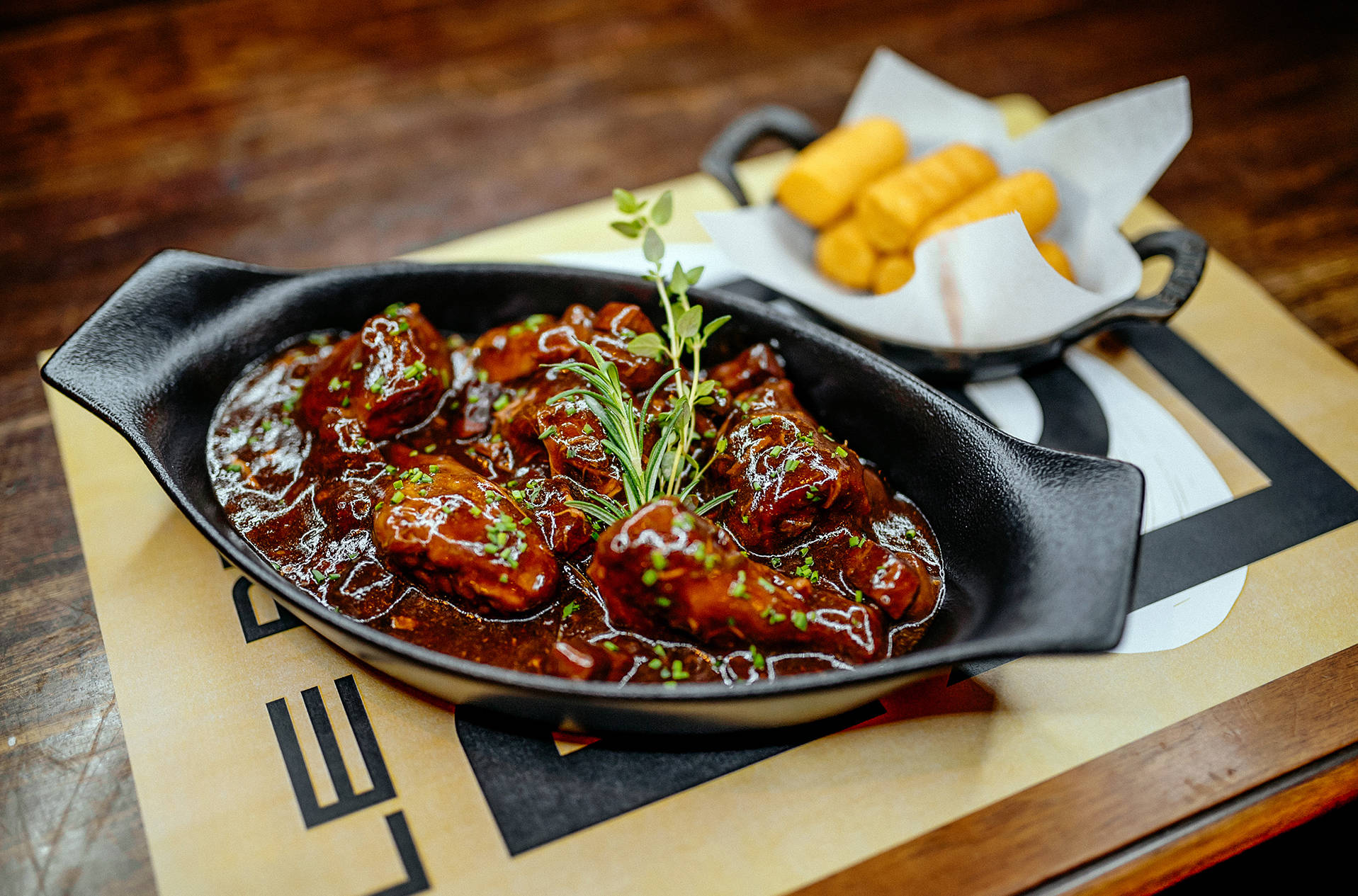 Photo creneau.com
As a soup dish the normally order either a mushroom cream soup or a traditional Waterzooi stew based on chicken broth and if they feel like reveling – it's fish soup with oysters on celery infusion. Most substantial dishes are offered as a main course: sirloin with dried plums, "Tarte al'djote" cheese pie, Flemish chicken stewed with grapes, filet of beef in Americano sauce, white sausages "boudin blanc", asparagus in butter with whipped egg whites and parsley, various steaks and trout in the Ardennes style stuffed with cured filet and fatback. As a garnish to meat, "frites" are served – small slices of fried potatoes temptingly golden brown on top.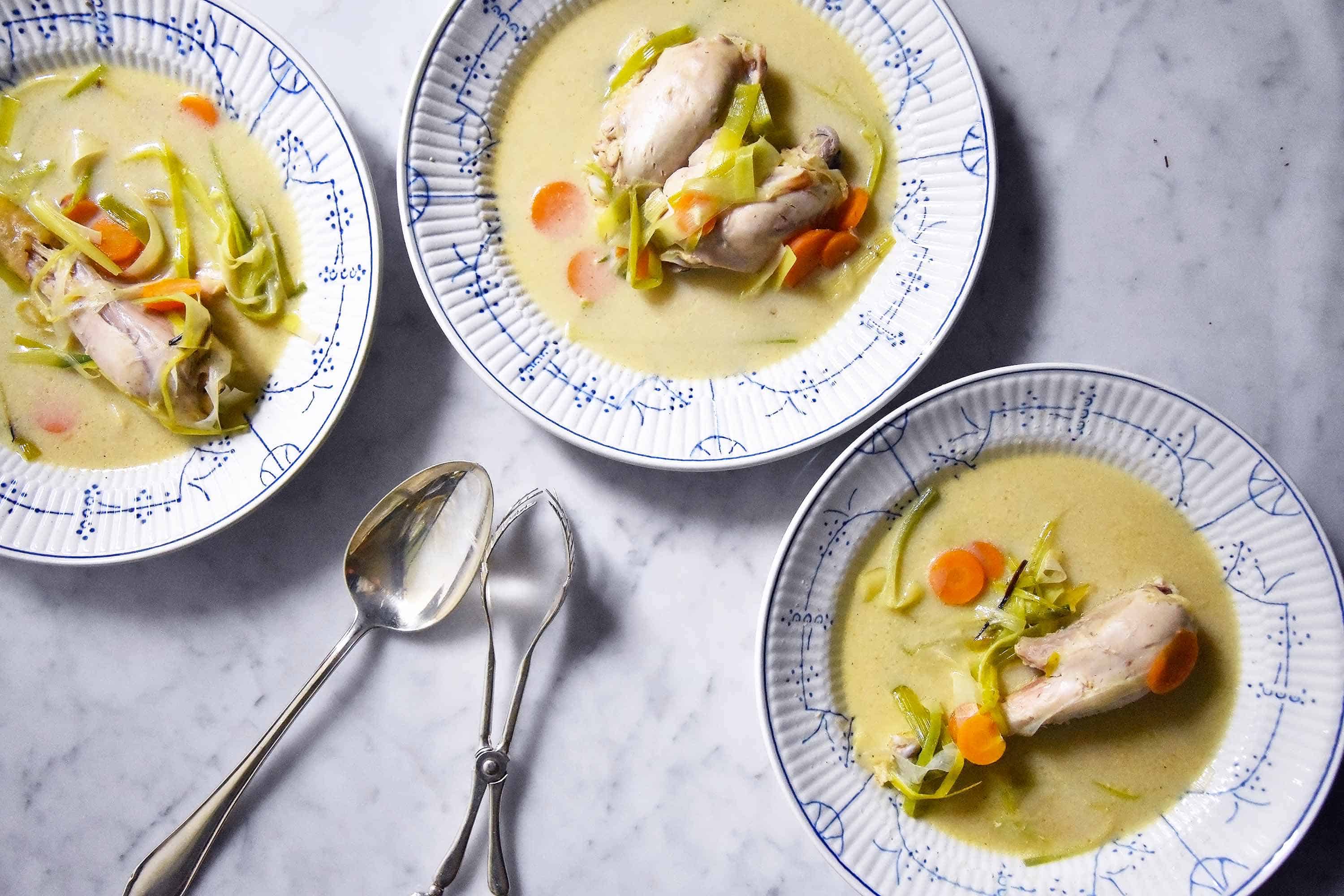 Photo leeksandhighheels.com
By the way, one of essential divergences between Belgian and French cuisines is substitution of red wine with beer in meat delicacies dressings. European gourmets purposely come to Belgium to try beer-stewed rabbit and Flemish stewed beef in beer sauce. In Flanders they even fry selected one-piece products like pork roast and carbonade in the foamy drink.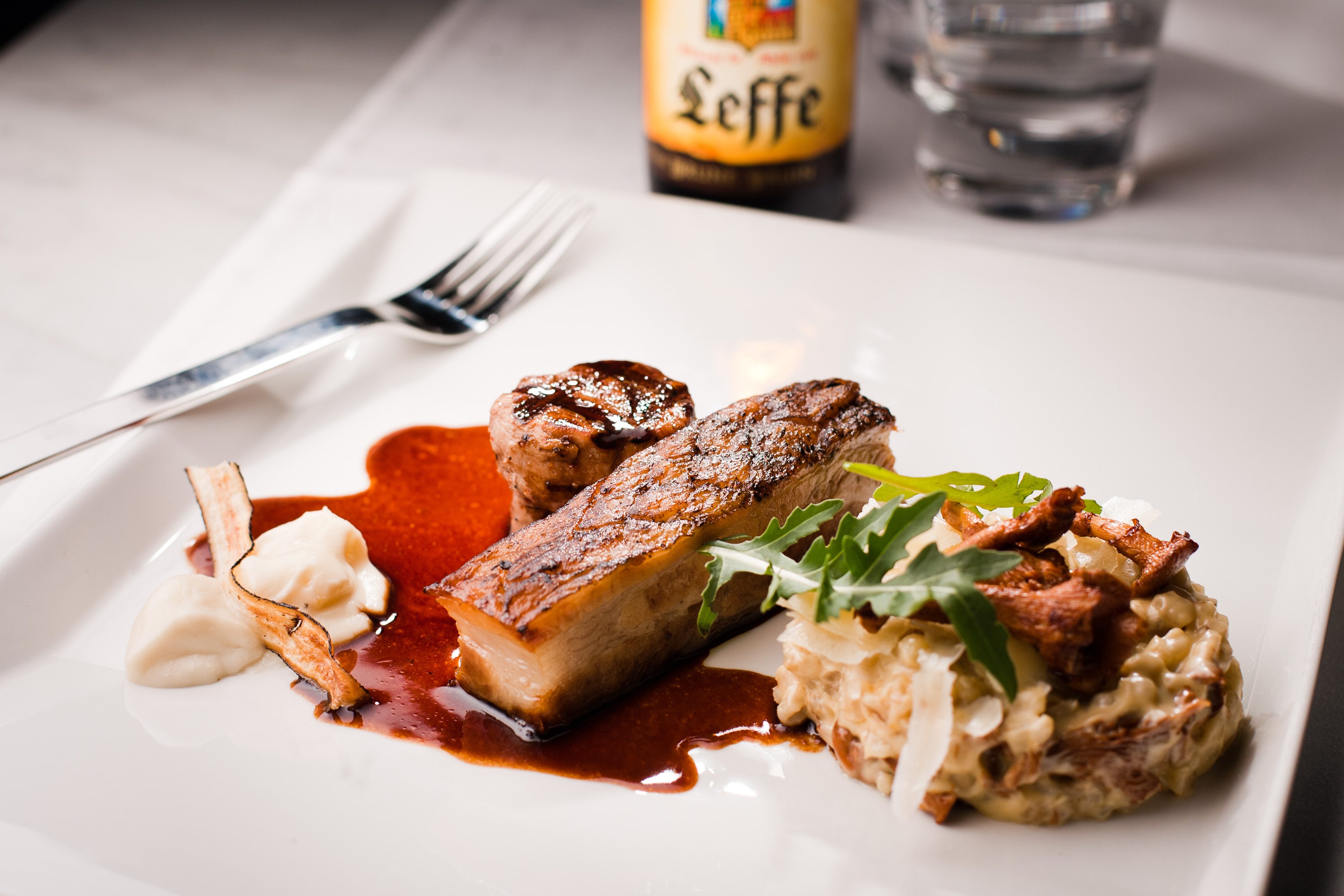 Photo pinterest.com
Belgiuan beer itself deserves amazement, too. With hats off to world-famous brands like Leffe, Maes, Stella Artois, Jupiler, Chimay, Orval, Westmale and Hoegaarden, it is worth to try local fruit mixes. Wheat beer with cherry tint Lambic or Gueuse will do for starters. If those work fine, you can try beer with soused cherries (Kriek) or raspberry juice (Framboise) and save a glass of sweet Faro beer with caramel and sugar as the one for the road.
And in conclusion give a wave of the hand to healthy lifestyle and order a desert! Cordial owners will be wounded in their deepest affection if you ignore trademark candied fruit pie with custard, famous Liège waffles in golden caramel syrup and spiced shortcrust Spekulaas that, should you believe a fairy tale, Santa Clause like to treat himself with. In Bruges they adore sponge cakes and gingerbread with almond, in Malmedy – creamy meringue, in Ghent – miniature "gentse mokken" cookies.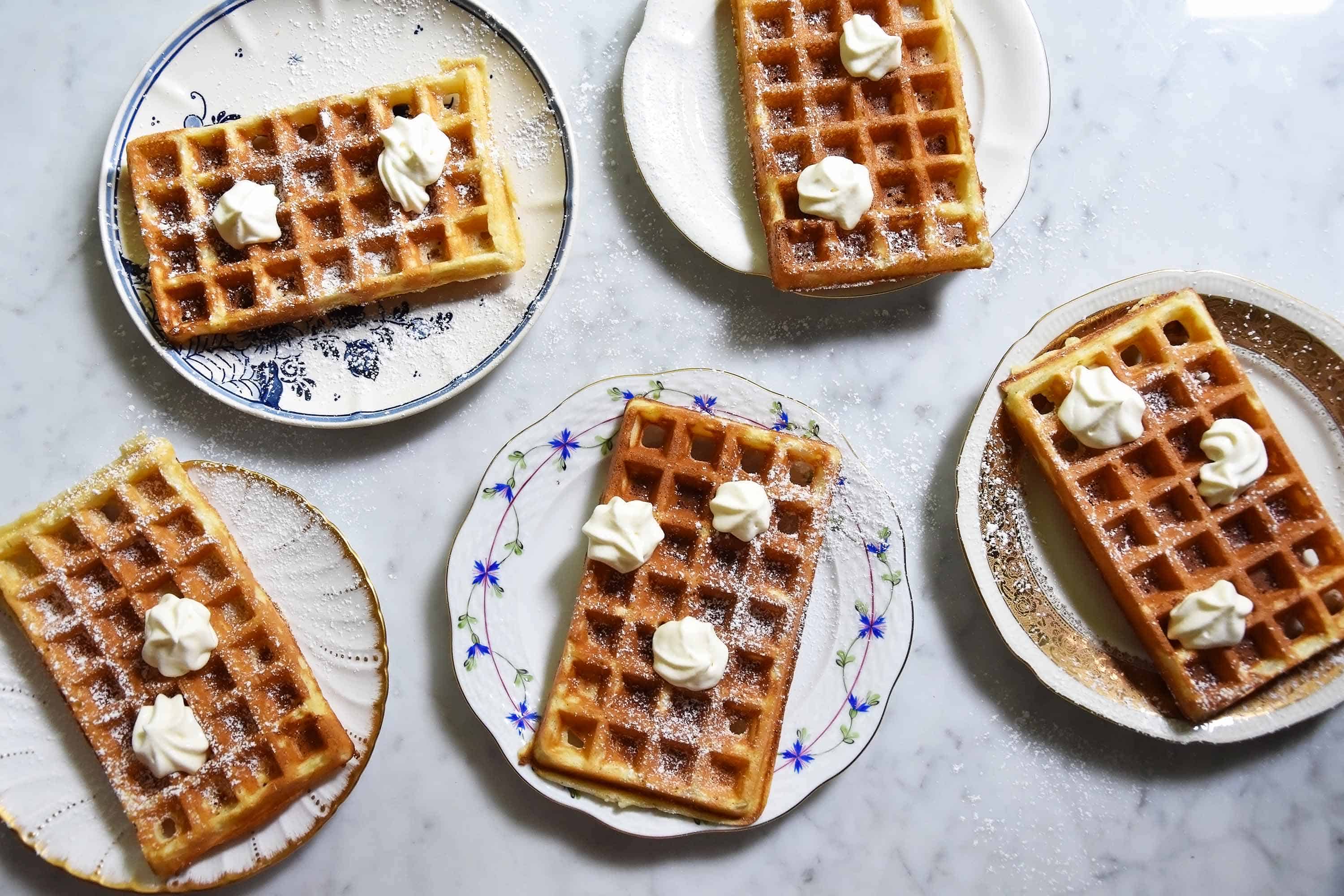 Photo leeksandhighheels.com
And Belgium is probably the only place where true chocolate, produced in compliance with every rule, can still be found – contents of cocoa powder is regulated by law there. In Europe it is considered good manners to give friends and relatives Belgian chocolate handmade candies by Neuhaus, Godiva and Leonidas.
It is hard to remain faithful to vegetables and mush while scanning tempting lines of a menu at a Belgian restaurant. So forget all your diets and recollect advice of Oscar Wilde more often: the only way to get rid of temptation is to yield to it!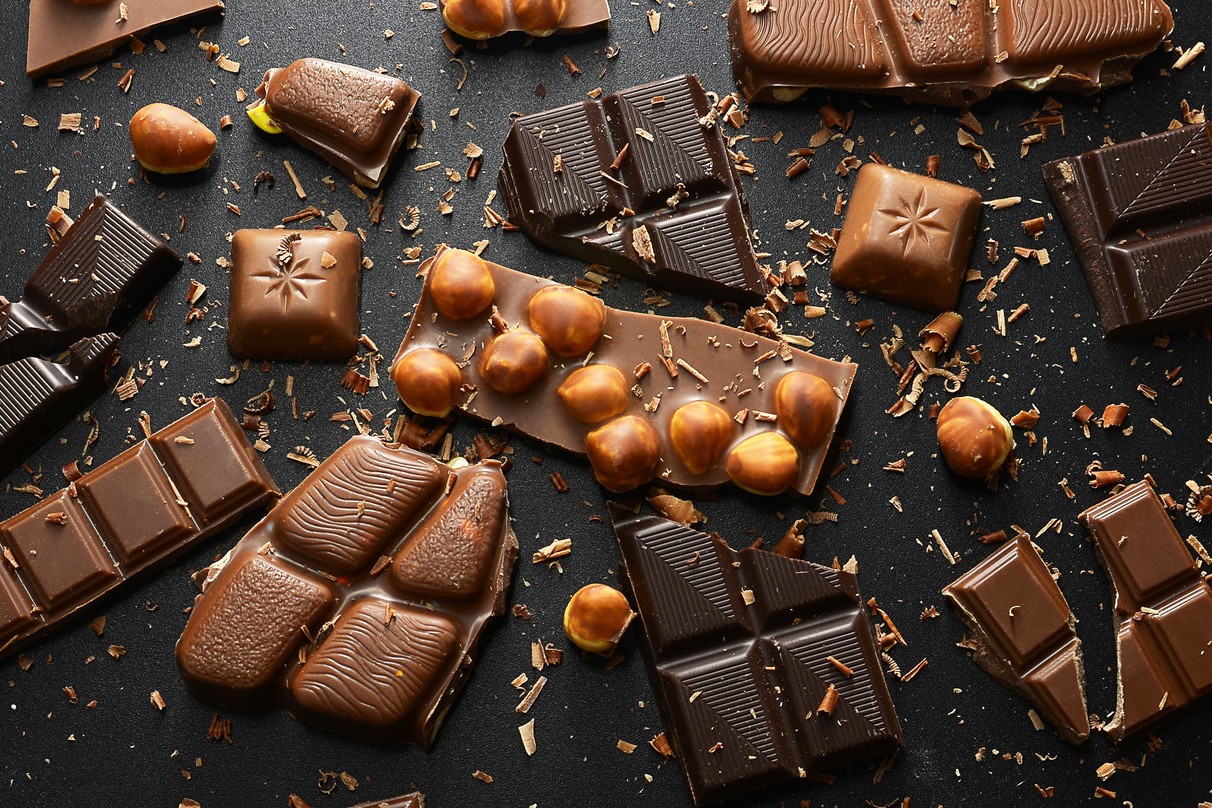 Photo shop.chocolissimozaabar.com
Cover photo food.be