The embassy of Germany to Ukraine had Doors Open Day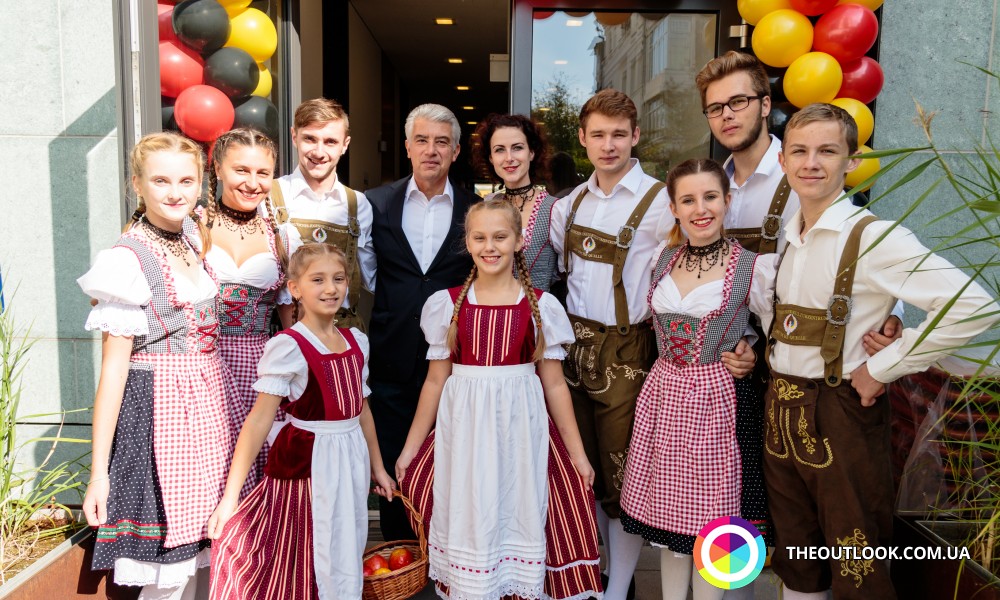 The last Saturday, on the 24-th of September, in Embassy of Germany to Ukraine there was Doors Open Day 'German Garden' organized in the course of German culture week in Ukraine. All the guests of the event were able to get familiar with German activity in Ukraine and communicate with the representatives of German middleman organizations
Besides that, during Doors Open Day the wide cultural program with various musical and theatrical performances from German school was represented as well as band 'DeutscheQuelle'.
Among the points of program the presentation of application App happened – it is called 'German traces in Ukraine' and exhibition of the winners of contest of children pictures on the topic 'City and city space' organized by the Honorable consul of Federal Republic of Germany in Kharkov.
They took care also about culinary pleasures and for all the guests German dishes and beverages were offered. As well, several quizzes happened, and all the winners got valuable presents.
The informational mount of Embassy of Germany and representatives of German organizations in Ukraine were represented, particularly, DADD, Goethe-Institut, GIZ, KfW, and German political funds.
Look at our gallery how Doors Open Day was going: